Sustainability platform Haines has teamed up with

Daydress
to highlight the importance of repurposing your textiles.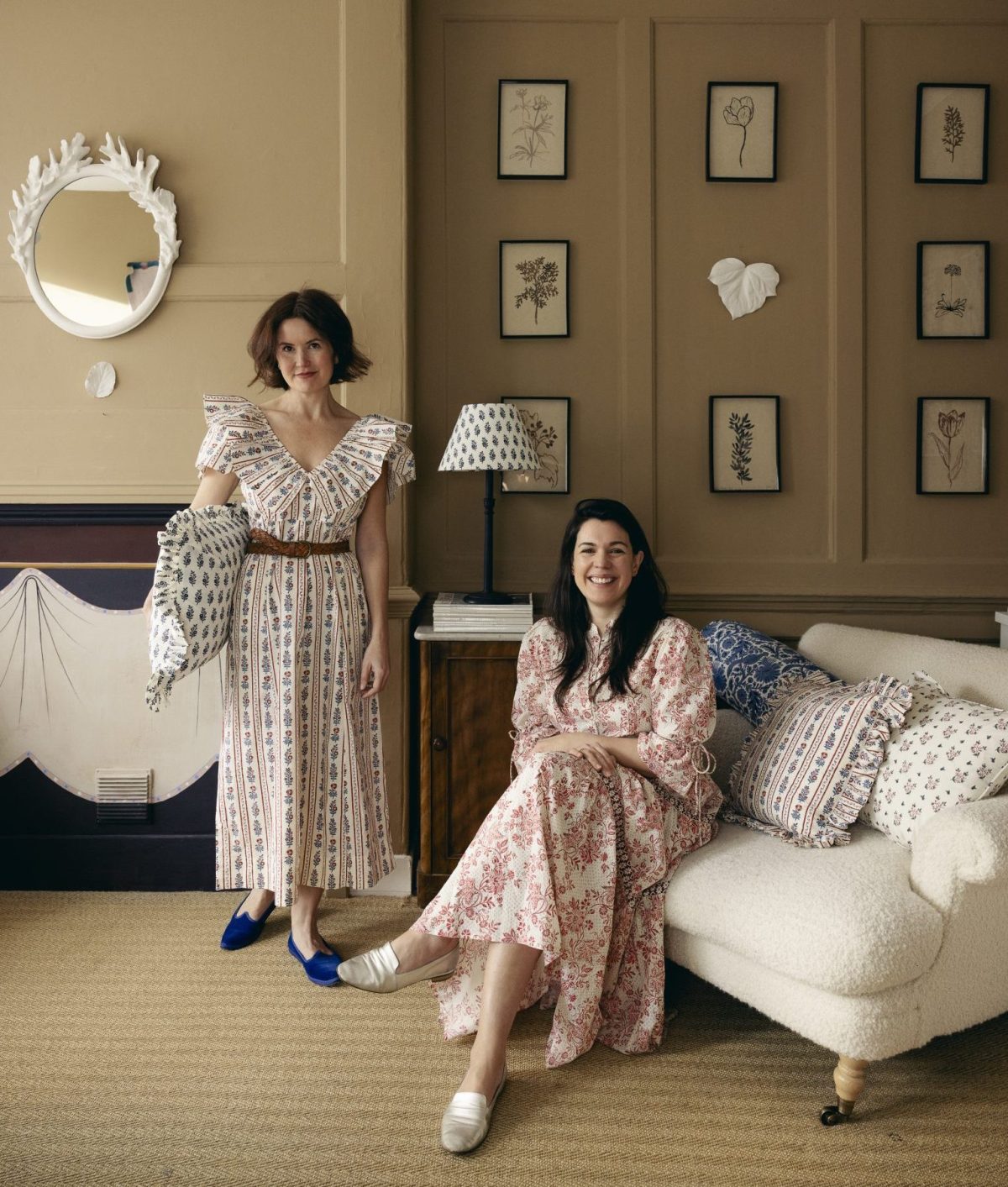 Jules Haines has been on a mission since 2020 to help reduce the 400,000 tons of homeware textile waste that ends up in UK landfills every year.
To date 20,229 metres of fabric have been repurposed thanks to Haines. "Think of us at The Vestiaire Collective for the interiors industry", quips Jules.
The brand's latest collaboration project with fashion brand Daydress aims to highlight the importance of repurposing textiles, rather than creating new.
"I started speaking to Gabby from Daydress last year about a surplus of last season's fashion fabrics that she thought could potentially be repurposed into soft furnishings," says Jules.
"Working with Gabby, we've been able to take this beautifully made hand block-printed fabric and repurpose it for an interior audience, selling a variety of prints by metre. It's a wonderful fabric to use for small soft furnishing projects.
"We've also created our own ready-made capsule collection of cushions and lampshades, so that you can now bring Daydress textiles straight into your home with Haines x Daydress."
BLOCK-PRINT FABRIC 
"It's been a real joy to see our fabrics re-imagined for interiors," says Gabby. "I've always admired Haines' approach at turning one person's surplus into another person's treasure for the home.
"Leftover or mis-printed fabric can be a bit of a head-scratcher and when I was left with various lengths from my SS22 collection, I could see that there was a huge potential for it to be more than dresses and I knew immediately who I should talk to.
"My fabrics are all hand block-painted by a small workshop in Jaipur. Each print is unique and producing them requires immense skill and patience. The colour palettes that I've developed from season-to-season layer together beautifully, which also makes them perfect for use in interiors too."
The limited-quality collection includes 17 original block-print patterned fabrics from the Daydress archive. Each expertly printed by hand using traditional methods, signature floral motifs run throughout with artworks designed both by Gabby Deeming and Daydress print collaborator, Ellen Merchant.
SUSTAINABLE INTERIOR DESIGN
Inspiration has been taken from a range of sources – from eighteenth century Indian and French prints to Ottoman artworks and London's own Fashion & Textile Museum – with ideas re-imagined and translated using modern colour palettes, scale and placement to create a series of unique fabrics that combine past and present.
"With this collaboration we've managed to repurpose over 1,000 metres of fashion fabric to be re-used and re-homed via a different industry," says Jules. "One of the motivations was to reach new audiences and raise more awareness and consideration about the throw-away culture of the interiors world.
"Unlike the fashion industry, which is reported on and called to account regularly for its sustainability footprint, there is little awareness of the textile waste generated by the UK interiors industry – a market valued at over £13.8 billion.
"We all need to make changes to how we decorate and in our own ways reduce the impact we're having on the environment. It's hard to change a habit of a lifetime until someone points out that things can be done better," says Jules.
"I hope we're doing that bit by bit at Haines and with collaborations like these, we'll be able to discuss and develop new ways of tackling the world's interior waste problem, working collectively towards more responsible and sustainable ways of decorating and living."
Haines x Daydress launches May 2023, with fabric starting from £65 per metre, pre-made cushions starting from £85 and lampshades from £95 each. Discover more by visiting the Haines website.