Wilma van der Meyden is a painter with a passion for mosaic art
This post was written in partnership with Wilma Van Der Meyden
"Ever since I can remember, I've endeavoured to imagine and to make things," says artist Wilma van der Meyden. "On my journey to develop this notion, I've obtained a Master of Fine Art degree from the University of Pretoria in South Africa and, more recently, a Master in Creative Practices from the Glasgow School of Art."
"Over the years my drawing and painting practice have extended into art teaching, installation art, mosaic art, community art and research."
It's clear that this is more than simply a job; for Wilma, art is her vocation.
Her artistic process involves exploring the multi-layered connections she finds in the places she experiences, and the people from these places.
Currently, she divides her studio time between painting and mosaic art: "I approach painting as a medium with a complex history and endless possibilities.
"I paint in a variety of styles and tend to adjust and use the techniques according to what would best serve the subject matter and concept of the work."
Her recent solo exhibition in Glasgow had twenty still-life paintings installed in an intimate gallery space.
Each work was carefully painted in an intricate observational style in relation to nurture, fragility and grief.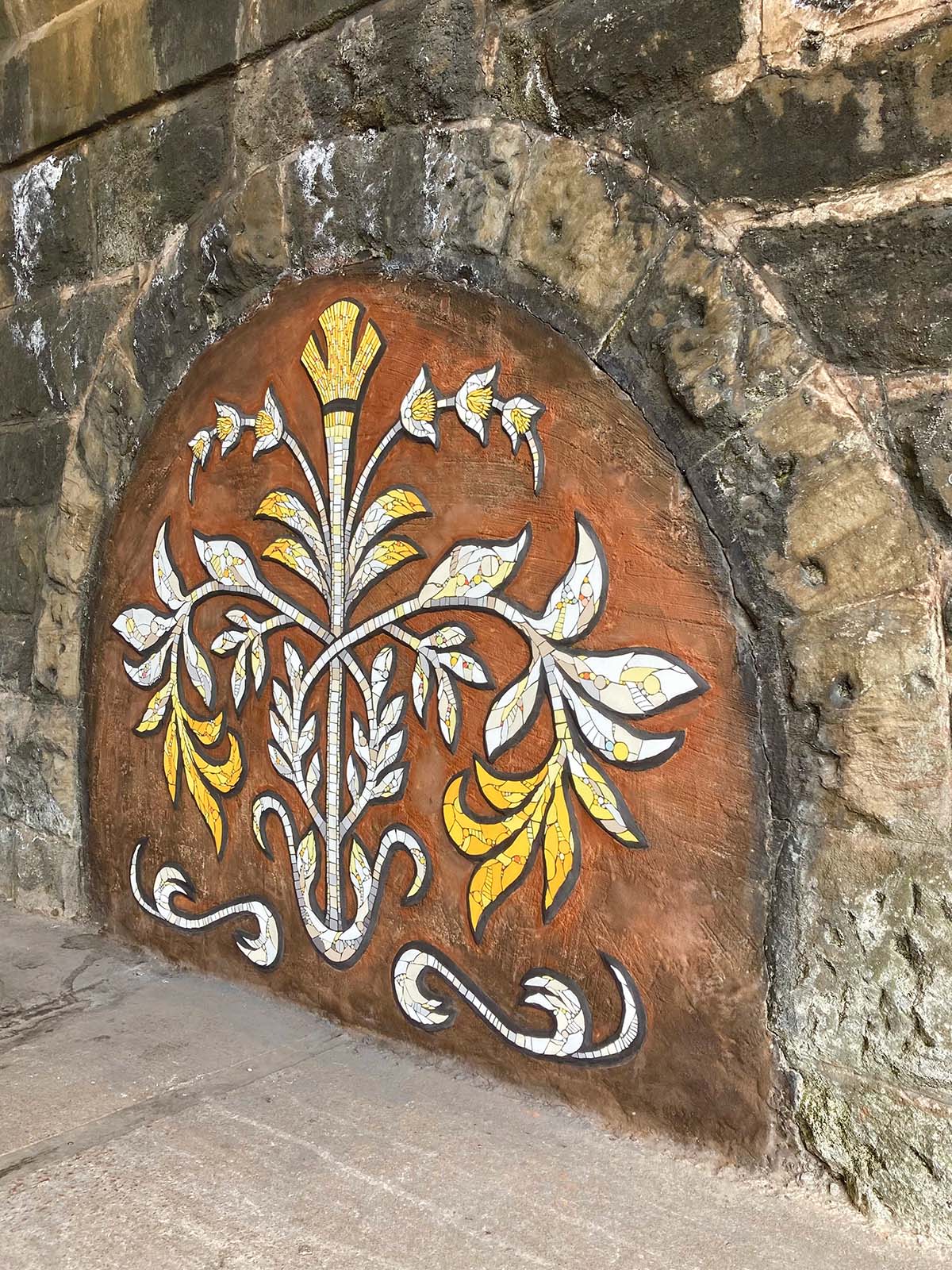 For Wilma, studying and creating art has helped her to meaningfully bond with people and places. Glasgow holds a special place in her heart: "I have been fascinated by the city's rich and diverse local history, especially that of ceramic tiles and the significant role that tiles
once played in the everyday lives of the people of Glasgow."
"Contemporary mosaic art holds an inherent, meaningful link to this past and I approach mosaic art as a language of broken pieces, carefully considered and patiently ordered into a new wholeness."
She has worked on public mosaic murals in the Netherlands and Scotland and recently installed Urban Bloom on a railway arch at SWG3 in Glasgow.
"It is a good example of a work in which I sought to explore and to articulate the layers of meaning in connection to the mural's context, colour, material, history, symbolism and everyday life."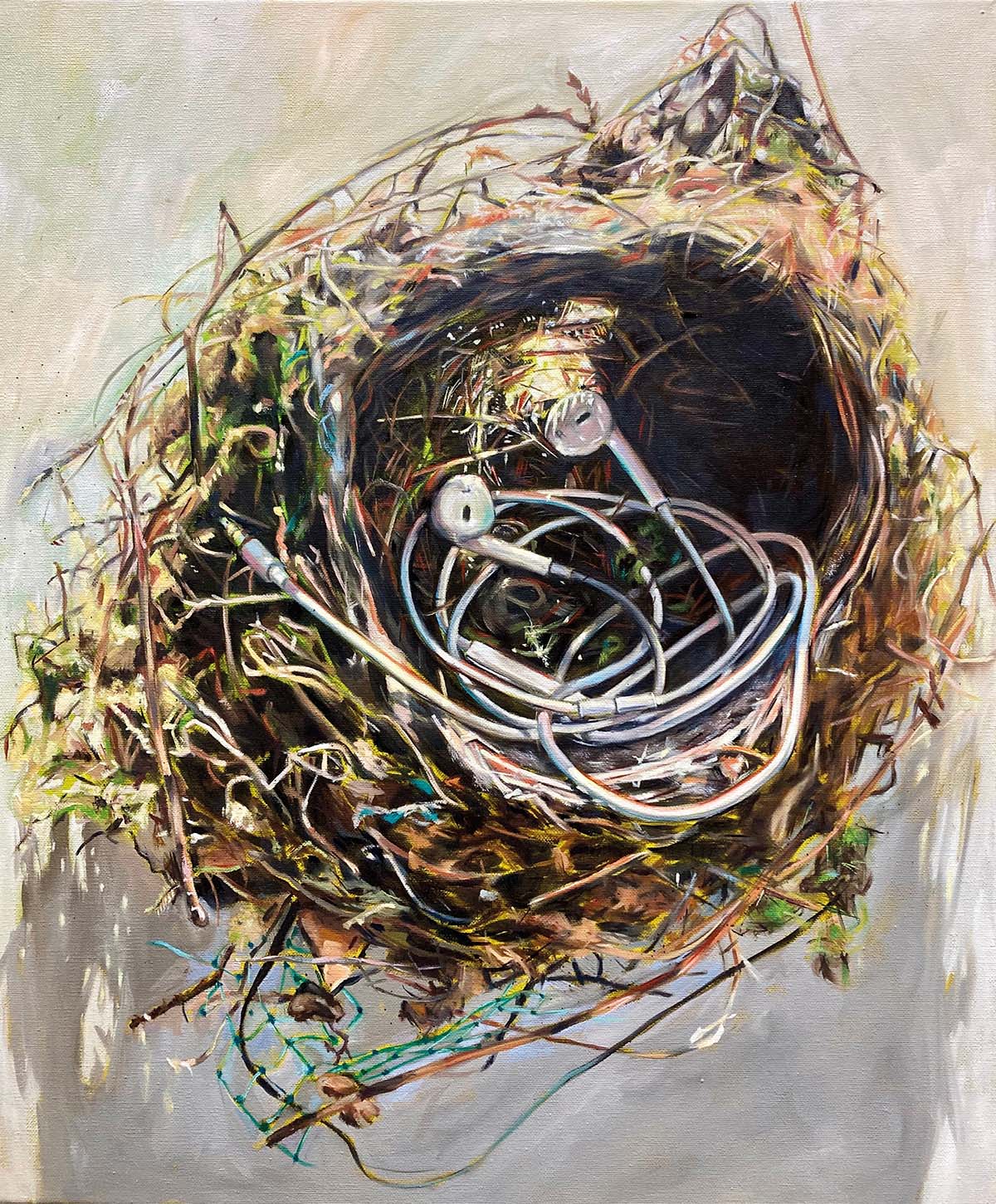 Portrait, site-specific painting and mosaic commissions can be arranged with the artist by visiting her website.
"An artwork often holds within it unseen layers of material experimentation, research, lived experiences and deliberations," she says.
"I can only hope that love is at the heart of my art-making process and that I can somehow contribute to the wellbeing of my surroundings."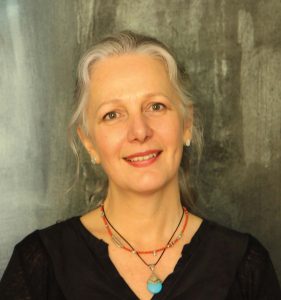 WILMA VAN DER MEYDEN
Visit Wilma Van Der Meyden's website | Follow Wilma Van Der Meyden on Instagram