Homes and Interiors Scotland caught up with Denise Huddleston, one of the contenders for
Scotland's Home of the Year
, to discover everything about her historic home
Scotland's Home of the Year continues this week as judges Anna Campbell Jones, Banjo Beale and Michael Angus move their search to the Highlands and Islands.
Three unique homes are battling it out for a spot in the final. They are a Finnish log house in Fort William, owned by couple Jack and Penny, nestled comfortably at the bottom of Ben Nevis. Then there is Achachork, a self-build property in Portree designed with subtle nods to Charles Rennie Mackintosh. And finally, there is Lochbay, a historic croft house which is also on Skye and home to Denise and Bob.
Homes and Interiors Scotland sat down with Denise to learn more about the transformation journey of Lochbay and her experience meeting team SHOTY.
"We were a bit different as we didn't apply for the show – we were approached by the team through social media," says Denise.
"They contacted us as they had seen things I had put on my Instagram; homes, my artwork, food etc. They came for a look around and then a couple of weeks later, we were filming!"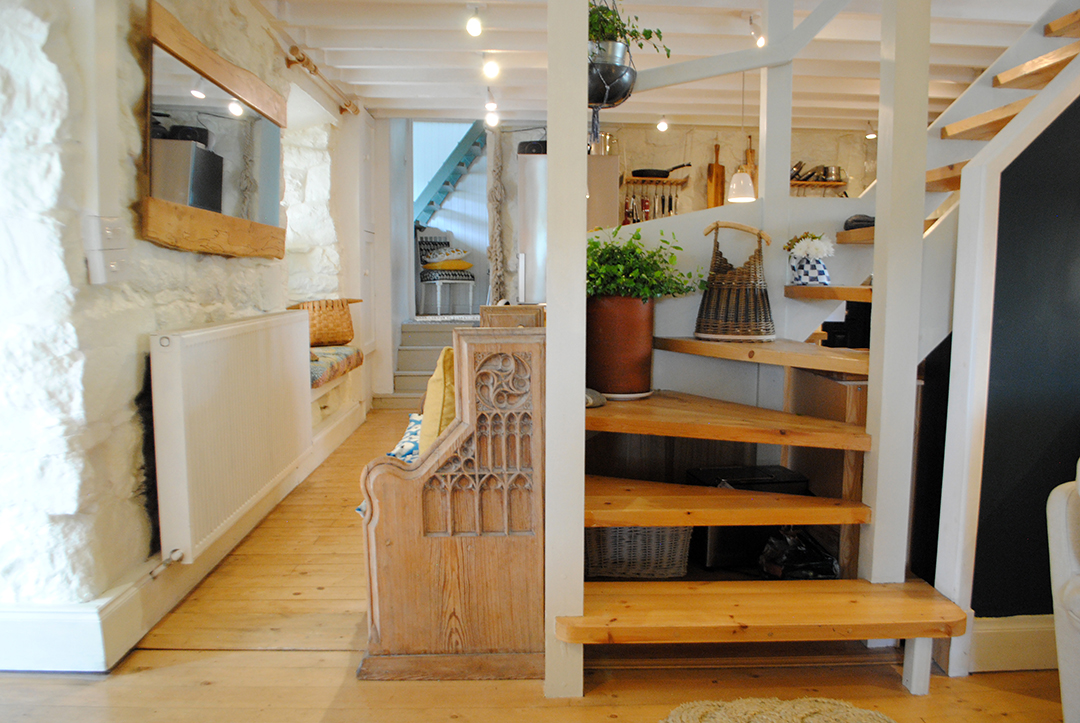 "My husband was more enthusiastic than I was about being on TV – I'm quite shy and never in a million years would have tried. It's nerve-wracking to think so many people will see inside your home. But once I saw Banjo sneaking a bite of my shortbread biscuits in the filming, I felt better."
Purchasing a historic building like a crofters house is no small feat – especially when one, like Lochbay, is in need of a modern transformation in order to bring it into the modern world.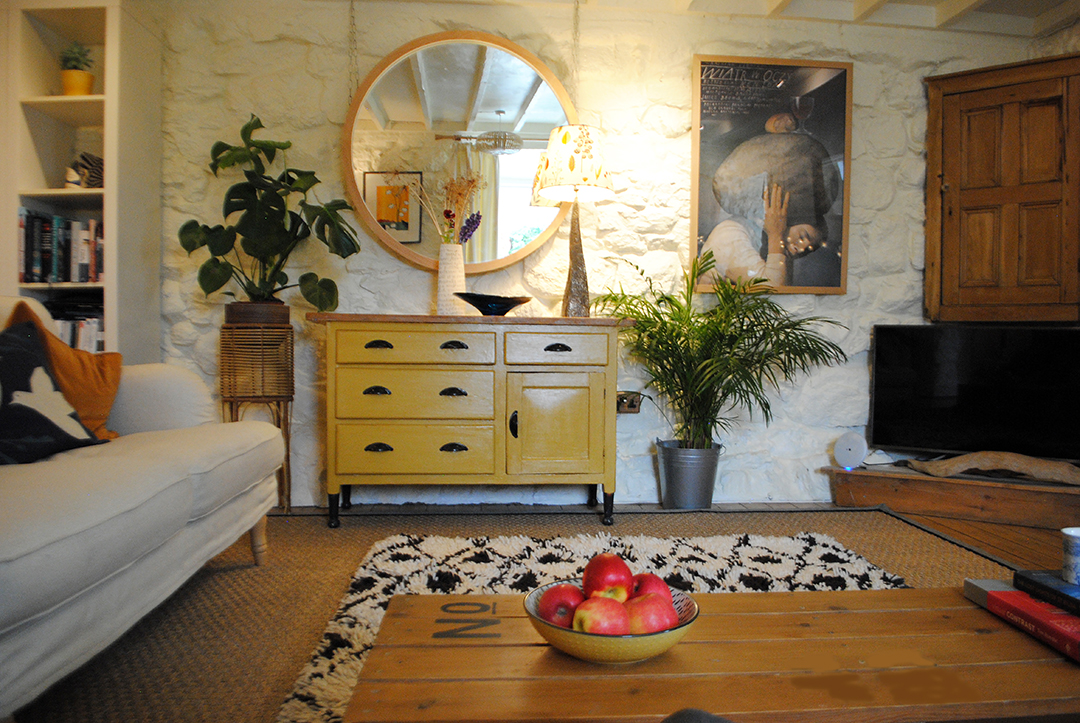 Over the years, Lochbay has been extended up and out to comprise two floors. The ground level features a garden room, a semi-open plan living and kitchen area, guest room and WC. The upper floor has two guest rooms, the master bedroom with ensuite, a work room for Denise and her art, as well as a family bathroom.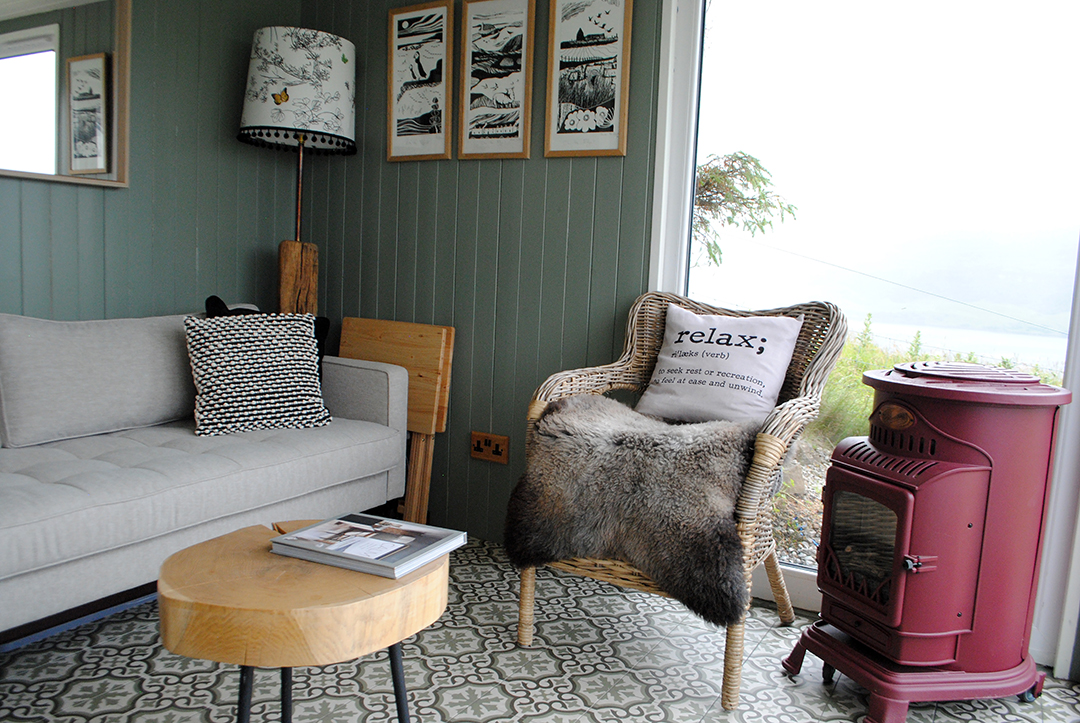 "We were already living on Skye and had spent a couple of years looking for something with more space, because I needed to work from home," says Denise, who runs Cuckoo Tree Art Studio from the cottage.
"The house was in the perfect location, but it was in a pretty bad state – it was worse than we first thought and very dark. It didn't have any lights, for example, and it didn't feel homely. But the location and space were what we were looking for.
"I was completely seduced by the view, and I could see what the space could be for us. My husband wasn't so sure, while I was adamant it was for us. Then he came around and we threw ourselves into turning the space into our home," she adds.
"We're not too sure how old the croft house is, but the walls are almost four feet thick in some places, so it gives us a bit of an indication it's likely one of oldest buildings in the area – predating the township of Stein, which sprang up in the 1700s. It took a lot of work to get to this point and people say they can't believe this is the same house!"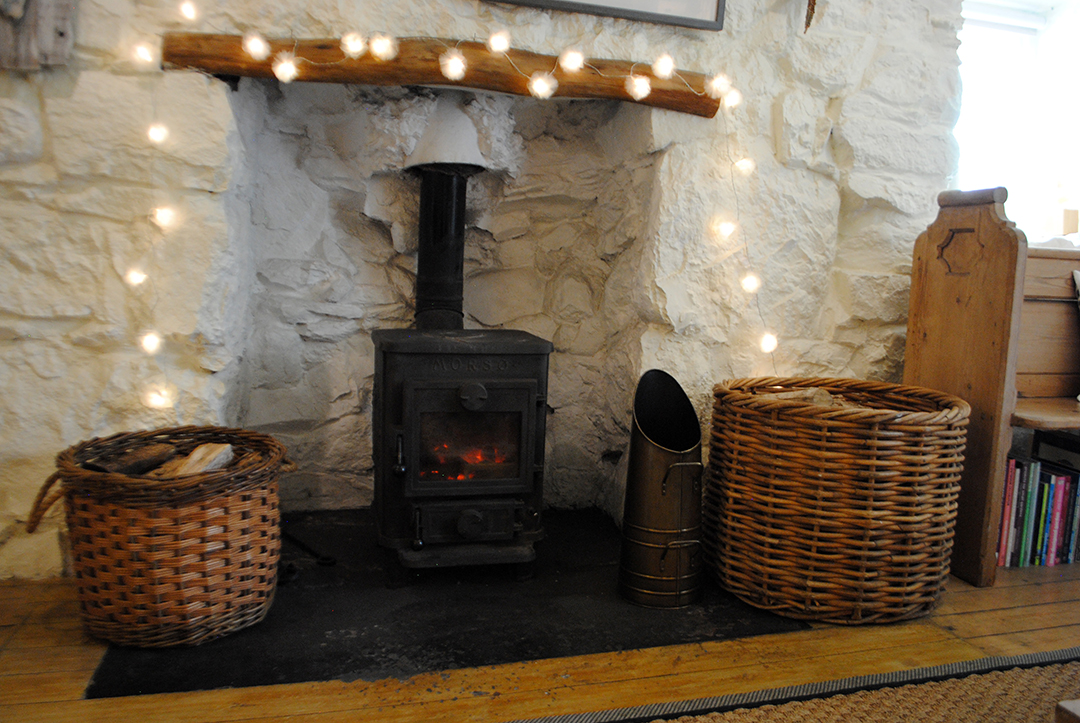 And it isn't just Denise and her husband who felt right at home in Lochbay – the judging trio were overwhelmed by how soothed they felt there, with architect Michael Angus commenting that he was 'thriving'.
"That's what everyone wants, isn't it? To create a space that's soothing and cosy for guests to be in. I think every room has a theme in some form, but the overarching theme for our home is that it feels peaceful and calm.
"I hate over-styled houses that lack personality or feeling, so while the house may not be to everyone's taste, it feels true to our feelings about interiors," says Denise.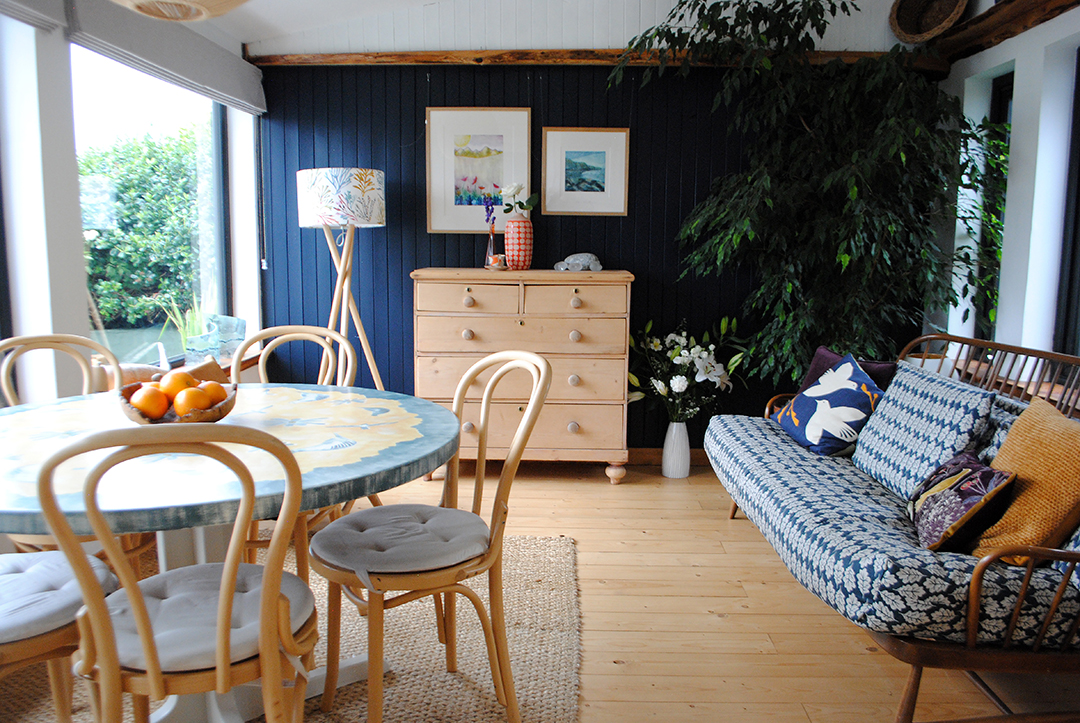 Inside, live-edge timber has been used to break up the panelling, softening the space. Plants are dotted around the home, making you feel as though the outside is stepping inside, as though the house is at one with its landscape. The use of soft white paint on the walls brightens what was once a dark home, while the kitchen is 'fit for a chef'.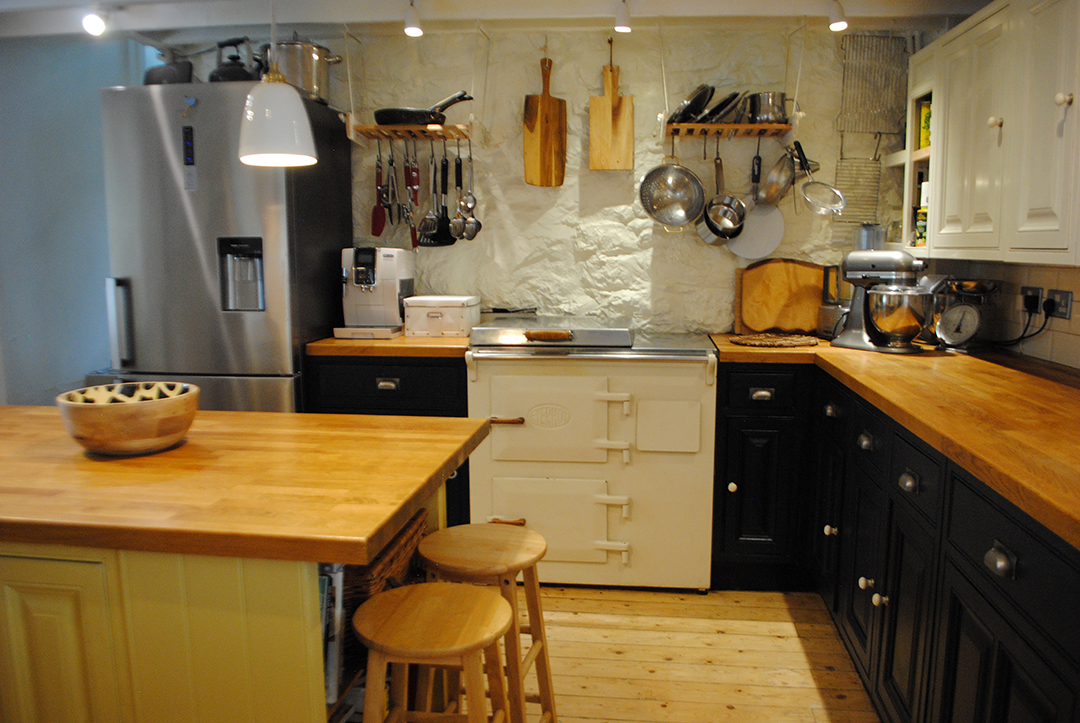 "Our kitchen we bought second hand for £300, which we were pretty pleased with. We had to travel to Perth and organise vans to get it back to the house, which was a trek, but it was worth it because it works well. We bought it in a bit of a hurry as we were in desperate need of a kitchen, but we've just never got round to changing it!
"It's good to know Banjo approves", laughs Denise. "While I wouldn't call myself a chef, it is a space I can get lost in when I cook."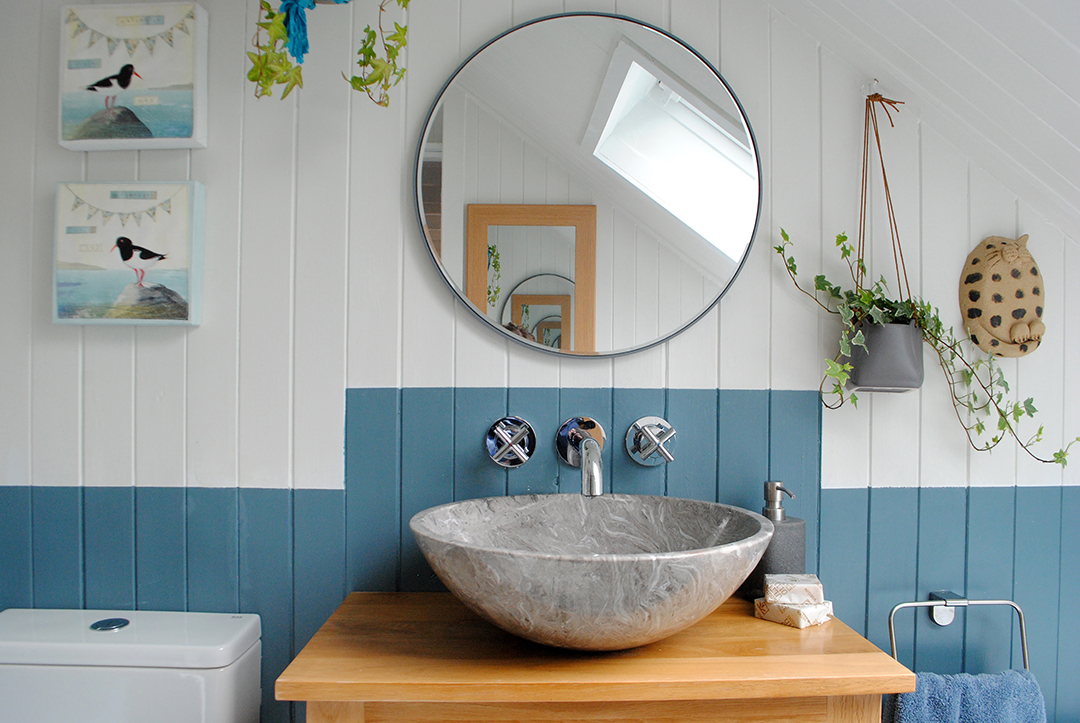 Texture has been used throughout Lochbay – be it outside with the blackened timber and yellow wall (a contrasting, welcoming touch we loved) to the curved walls and extension, where you can see through to the other side thanks to the big windows (but it's only one storey tall so the hills of Skye peak out from behind).
Nothing is hidden away – with the open spaces, a lot of elements are exposed and enhanced. While Lochbay has been modernised, it hasn't lost its historic roots. Instead, it's become a real home, one that feels cosy, intimate, and tranquil.
We can't wait to see tonight's ep! Tune into Scotland's Home of the Year on BBC One Scotland at 8.30pm for episode 5/7: Highlands and Islands.
Let us know what your favourite home was on social media!
Follow us on Instagram and Facebook to join in with the conversation.