Looking for something to do this weekend? Scotland's Art Car Boot Sale is returning once more, and is bigger than ever for its fifth year
Curated by Patricia Fleming Gallery and taking place at SWG3, the mega line-up for Art Car Boot Sale includes Turner Prize nominees, award-winning, internationally renowned artists and emerging stars of the future. In other words: you don't want to miss it.
Bringing together more than 100 artists from across Scotland and beyond, who will sell work from the boots of cars and vans as well as from bikes and the odd skateboard, it's set to be an essential weekend event for any art lover.
"Small pleasures; lunch with friends, meeting new folks, talking about art and leaving with an artwork you thought you couldn't afford. Art Car Boot Sale at SWG3 is Glasgow at its best," said Patricia.
Meryl Gilbert, arts and business director of SWG3, added, "We are excited to be collaborating again this year with Patricia Fleming Gallery for the fifth edition of the Art Car Boot Sale. The annual event is a highlight in the SWG3 calendar and one that we all look forward to.
"Bringing together fantastic artists all under one roof selling a diverse range of incredible work along with workshops, DJs, food and drinks, this weekend has something for everyone to enjoy."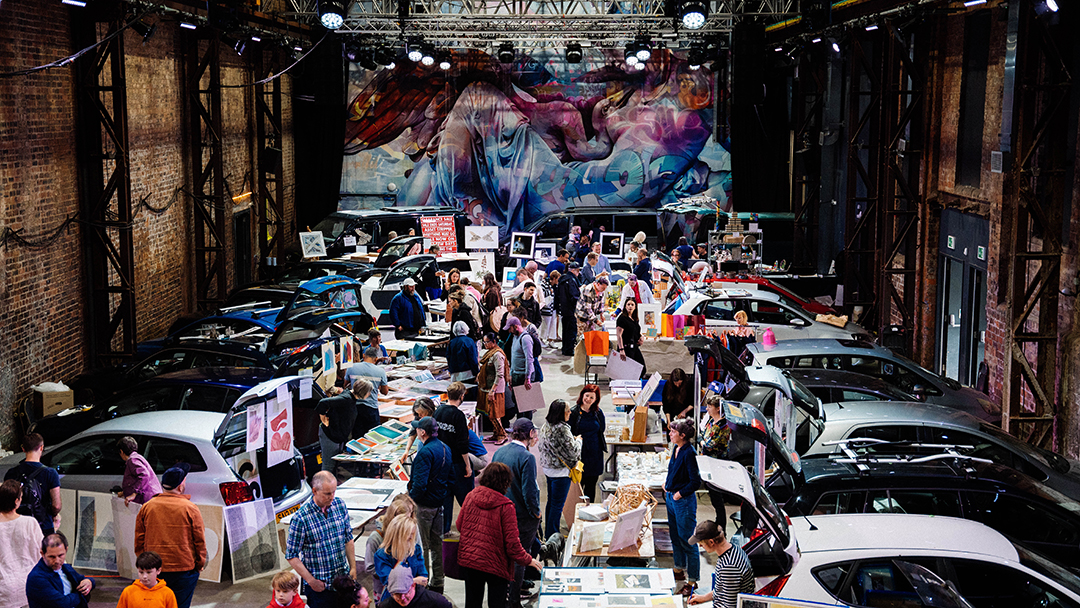 Who will be at the Art Car Boot Sale?
Glasgow-based visual artist Claire Barclay will return this year to Art Car Boot Sale. Claire, who represented Scotland at the Venice Biennale in 2003, is recognised for creating large-scale installations that explore the nature of materials and our complex relationships with them.
What's more, Amanda Seibæk will be making her Art Car Boot Sale debut. Working across digital drawing, painting and print, she uses various themes to ask questions, stretch facts into fiction, and visualise inner emotions.
Her work has been exhibited in Denmark, England and most recently her acclaimed Hemispheres exhibition was shown at SWG3. In 2022, she was the recipient of the The Jon McFarland Print Prize and was also shortlisted for the John Byrne award.
Also confirmed in the line-up is Sekai Machache, a Zimbabwean-Scottish visual artist and curator based in Glasgow. Machache's work brings together layers of drawing, performance, film and photography into photographic compositions.
Her practice is heavily influenced by African metaphysics and cosmology, ritual practice and performance, while her most recent project focuses on the Scottish landscape, Celtic folklore and Black Scottish identity. Through a process of disseminating symbolic imagery, her work surfaces concerns around slavery, colonialism and the racial profile of rural Scotland.
Curated by a team of industry professionals, the Art Car Boot Sale is an invitation to Glasgow's internationally recognised contemporary art sector. This special weekend gives visitors the opportunity to meet and buy directly from the artists, with prices ranging from £5 to £5,000.
The gallery partners with Art Money to support interest-free purchases over 10 months available for items that cost £1,000 and over.
Art Car Boot Sale takes place on June Saturday 24 (10am-6pm) and Sunday 25 (11am-5pm). Tickets are £5, available on the door at SWG3 or in advance here.