From bountiful bloom space to rooftop gatherings, these gardening books have been carefully selected by the Homes & Interiors Scotland team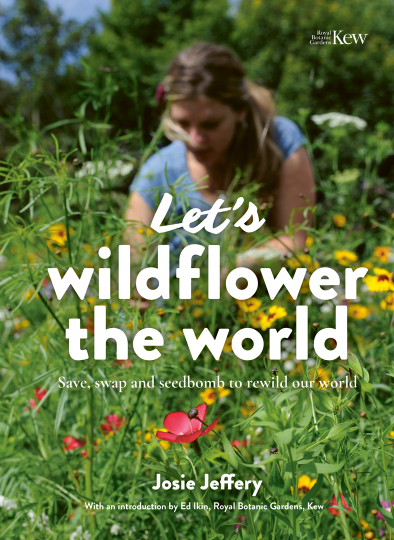 Let's Wildflower The World by Josie Jeffery, £16.99, Leaping Hare Press
If you're going to take gardening advice from anyone, it ought to be Josie Jeffery. The seed activist and grassroots gardener grew up on a bus with her family, travelling up and down the country, saving tree samplings from the roadside. She collected and redistributed seeds in a bid to repopulate our natural environment with beautiful wildflowers.
This, her fifth gardening book, aims to highlight the importance of plant heritage through practical, step-by-step ways for us all to get our hands dirty. From how to create your own seedbank to how to hone your harvesting skills, this is one for the green-fingered, whether that's environmentalists or simply those who like to potter in the garden.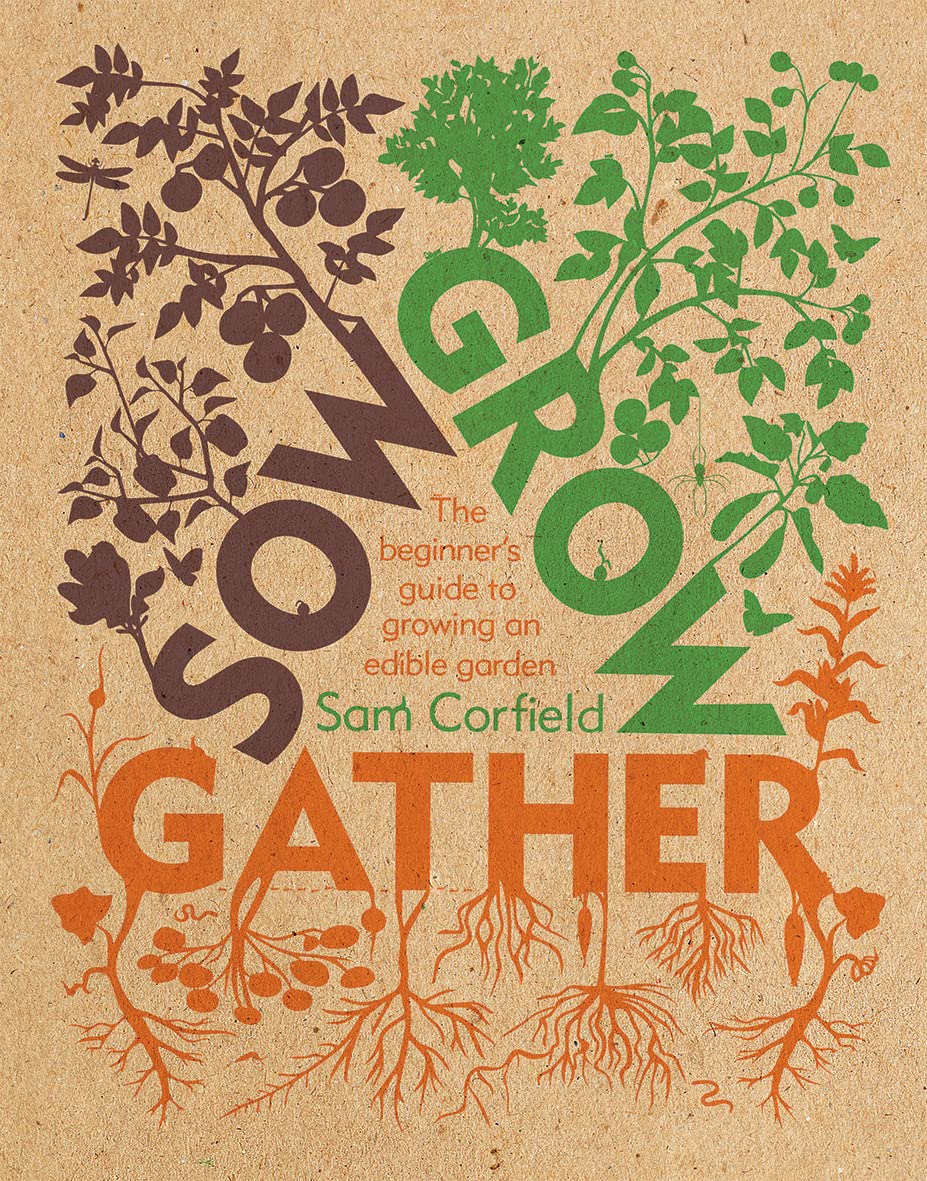 Sow Grow Gather by Sam Corfield, £16, Quadrille
Sam Corfield, aka the Hairy Horticulturist, has devised a simple three-step plan to help your garden flourish. Sow Grow Gather focuses on edible gardens, and this practical guide is for beginners and accomplished growers alike, with beautifully photographed projects showing just how straightforward it can be to get started.
Regardless of whether you have a balcony window box, an allotment square or large kitchen garden, you'll find ideas for a whole range of exciting varieties of fruit, veg, herbs and flowers for us all to try sprouting. Corfield also gives invaluable advice on equipment and the best plants to try first, based on what growing area is available to you, as well as tried and tested tips that will help you along the way. Dig in.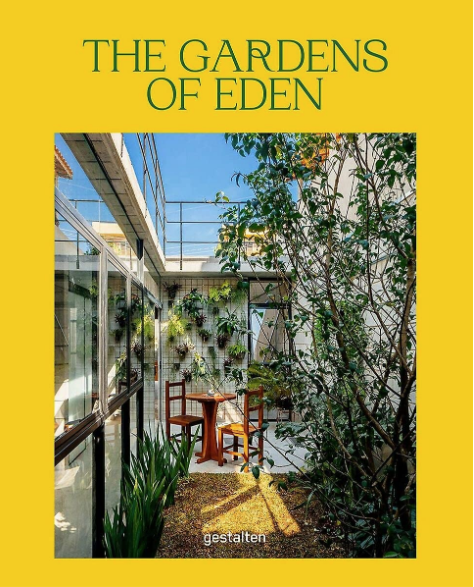 The Gardens of Eden, £35, Gestalten
For many of us over the last couple of years, our personal environment was condensed into our four walls. It's no wonder any outside space we can claim as our own has become a precious commodity. If lockdown saw you dreaming of green spaces and perhaps even investing in your own, you'll enjoy The Gardens of Eden.
It looks at projects that delve into our relationship with the outdoors, examining the ways in which we interact with nature and the benefits that it can bring to the way we live. Garden designers and owners and green-fingered enthusiasts give compelling global perspectives, as well as hands-on advice for making your green space a treasured sanctuary – for both the planet, and for you.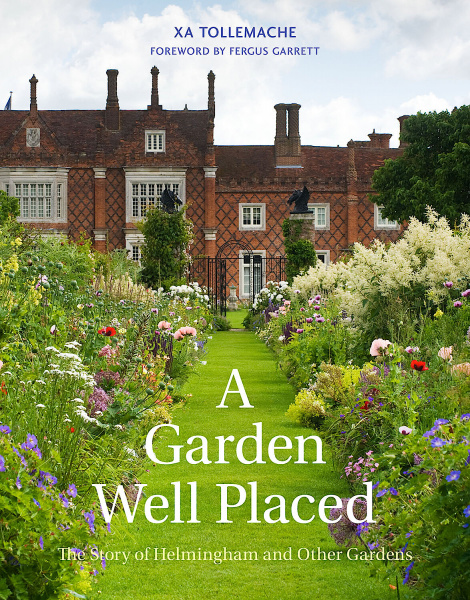 A Garden Well Placed by Xa Tollemache, £35, Pimpernel Press
The first book by self-taught garden designer Xa Tollemache is a love story: the tale of her years at Helmingham Hall in Suffolk where, in 1975, she began transforming the extensive grounds around her Grade 1 listed home. 20 years on, she set up her own practice, and this extensively decorated book details a dozen of the gardens – including Dunbeath Castle in Caithness – that she has designed in the UK, Europe and the US.
The Chelsea Flower Show veteran's style borrows from the houses, landscapes and owners' lives, giving a personal interpretation in each case. As well as insight into her signature look, you'll get a glimpse into some of Britain's most timeless private gardens.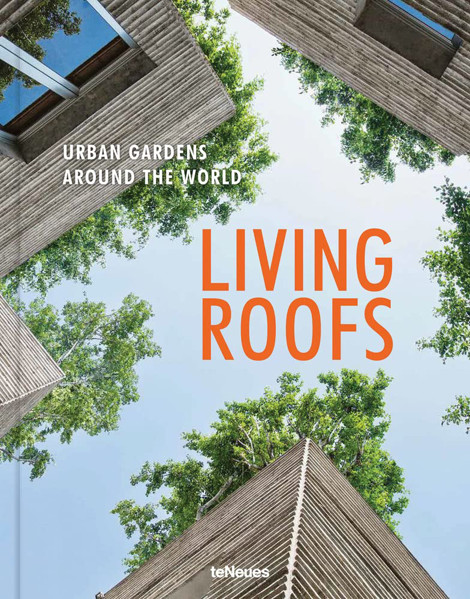 Living Roofs, £29.95, TeNeues
Carving out green space in urban settings forces us to get creative. Without the luxury of rolling hills and abundant gardens, how do city-dwellers get a slice of the outdoors? Horticulturalist and landscape designer Ashley Penn has the answer. Transforming rooftops, utlising terraces and focusing attention upwards rather than outwards will allow urbanites to grab themselves a bit of lawn action.
This revised edition of Living Roofs is a collection of inspirational projects from around the world. Detailed plant listings mean that you can start to plan out your rooftop oasis, knowing which varieties will best suit your space, climate, and capabilities. Map it out: sedum roof, grasses and wildflowers, shrubs, or herbs – the sky's the limit.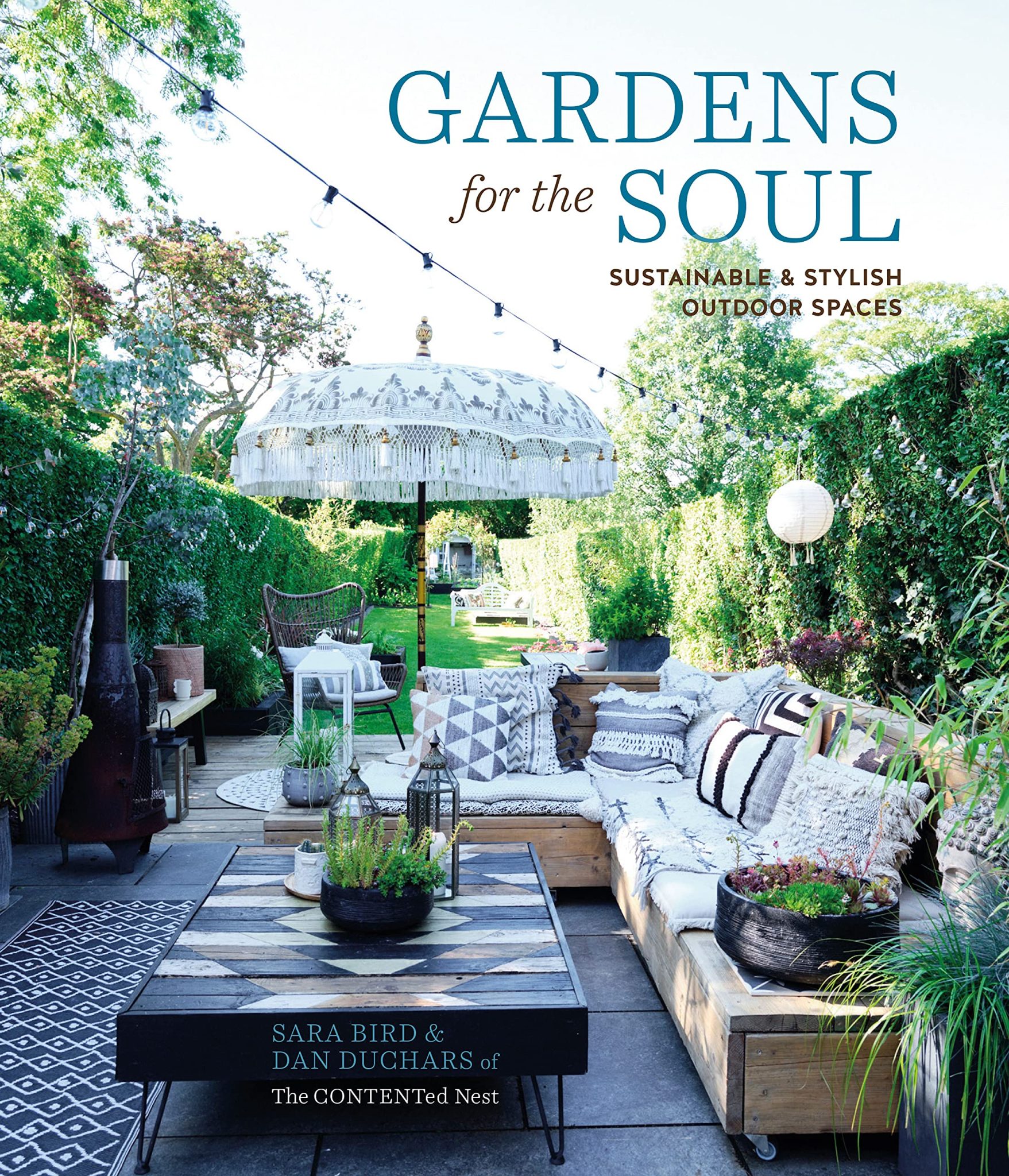 Gardens For The Soul by Sara Bird and Dan Duchars, £25, Ryland Peters & Small
Maximising the potential of your outdoor space is a sound investment, while research has shown that pottering in the garden is a great way to boost your mental and physical health. Dan Duchars and Sara Bird delve into real-life back yards in their new book with the aim of showing us how to transform our gardens for good.
Whether it's a tiny patio or a larger space, and whether you're after therapeutic sanctuary, veggie patch or outside party venue, they've got ideas, tips and inspiration to help you achieve it. There are suggestions too for décor, lighting, furnishings and accessories, all with a focus on sustainability and reclaimed materials. It's your garden, they remind us, so make it personal.