Who was Thomas Crapper, and did he really invent the toilet?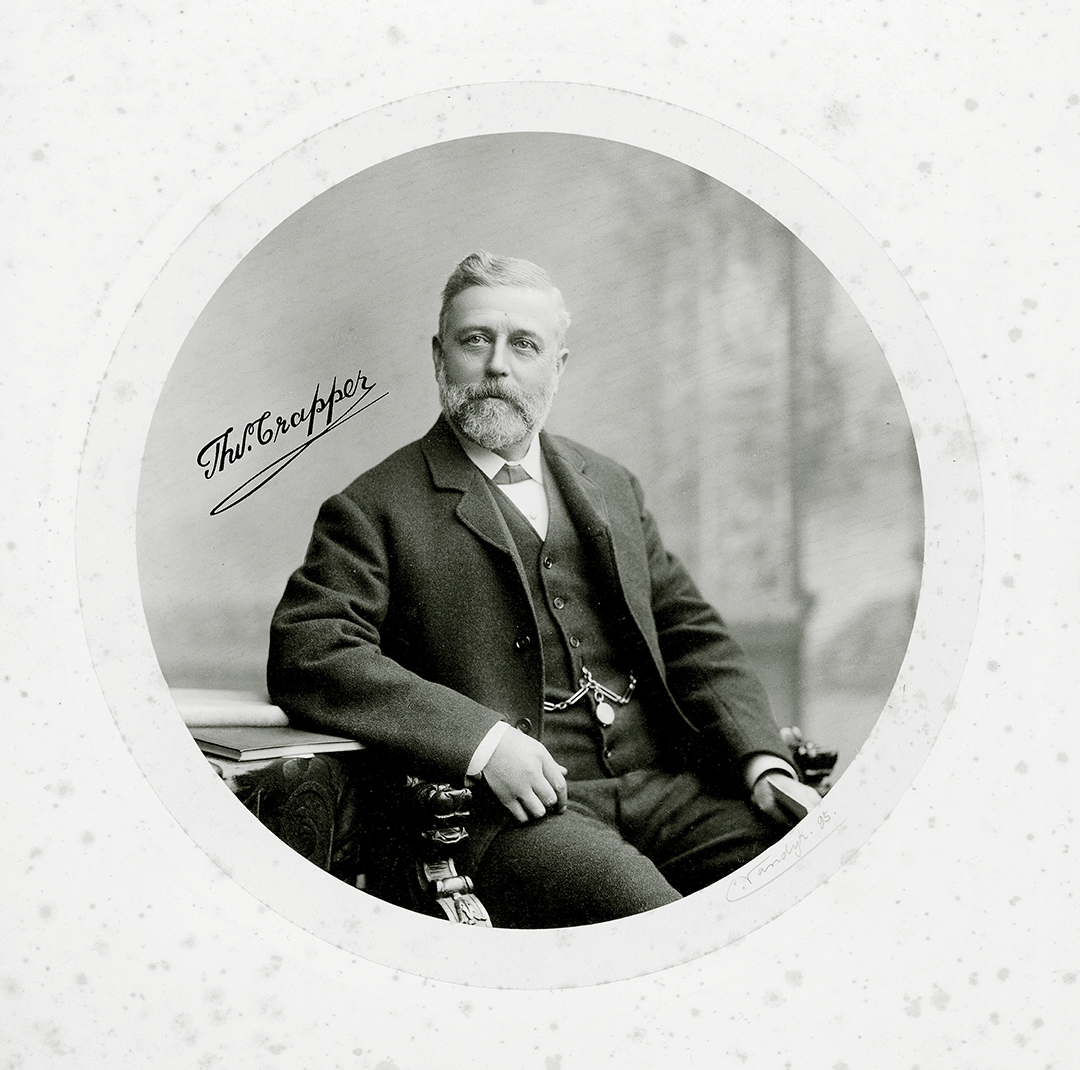 Photography Thomas Crapper & Co Words Miriam Methuen-Jones
Established in 1861, and with four Royal Warrants to its name, there's no disputing that Thomas Crapper is a renowned bathroom company with a reputation for quality. But let's set the record straight right from the start: the founder, Mr Crapper himself, did not invent the toilet. Nor is it thanks to his name that we have the word 'crap'.
I sat down with current MD Paul Dwyer to sort the fact from the fiction.
"I suspect the rumour [of Crapper inventing the toilet] was down to some great marketing from Thomas himself," chuckles Dwyer.
"But he was instrumental in making the flushing toilet more accessible to customers, thanks to opening the world's first bathroom showroom in 1870."
With huge plate-glass windows to show off the stock, Crapper's showroom was a daring move. This was the late 1800s, and any mention of bodily functions was strictly forbidden in polite society.
To open a showroom that celebrated toilets – and which offered potential customers a plumbed-in, 'try before you buy', experience – was both audacious and genius.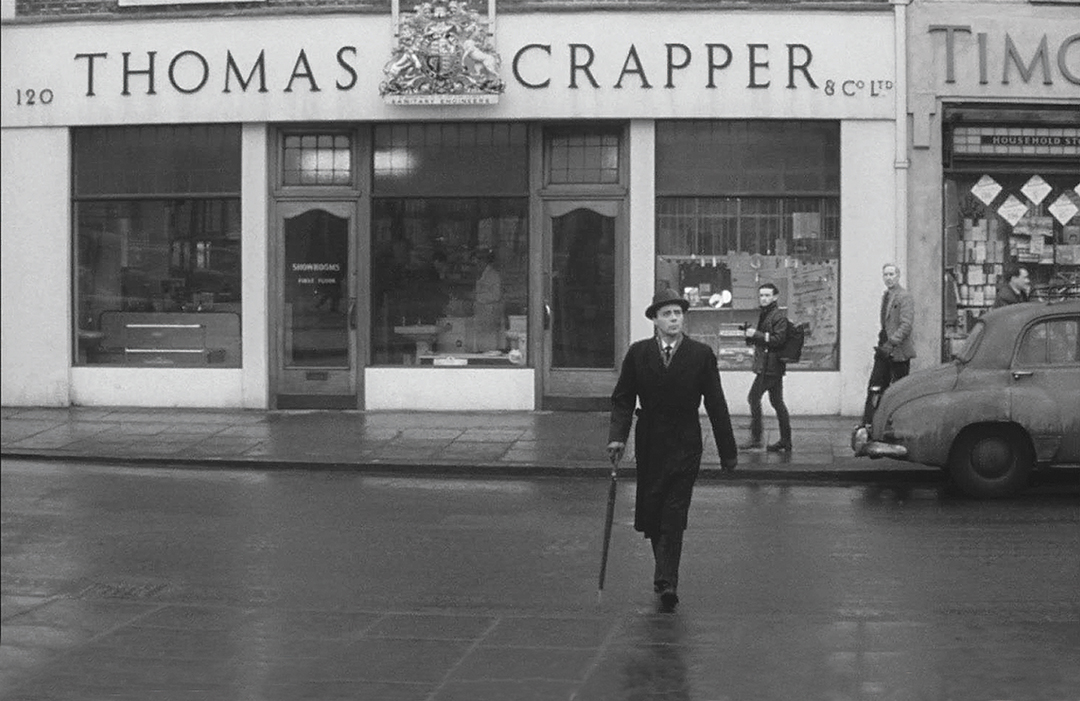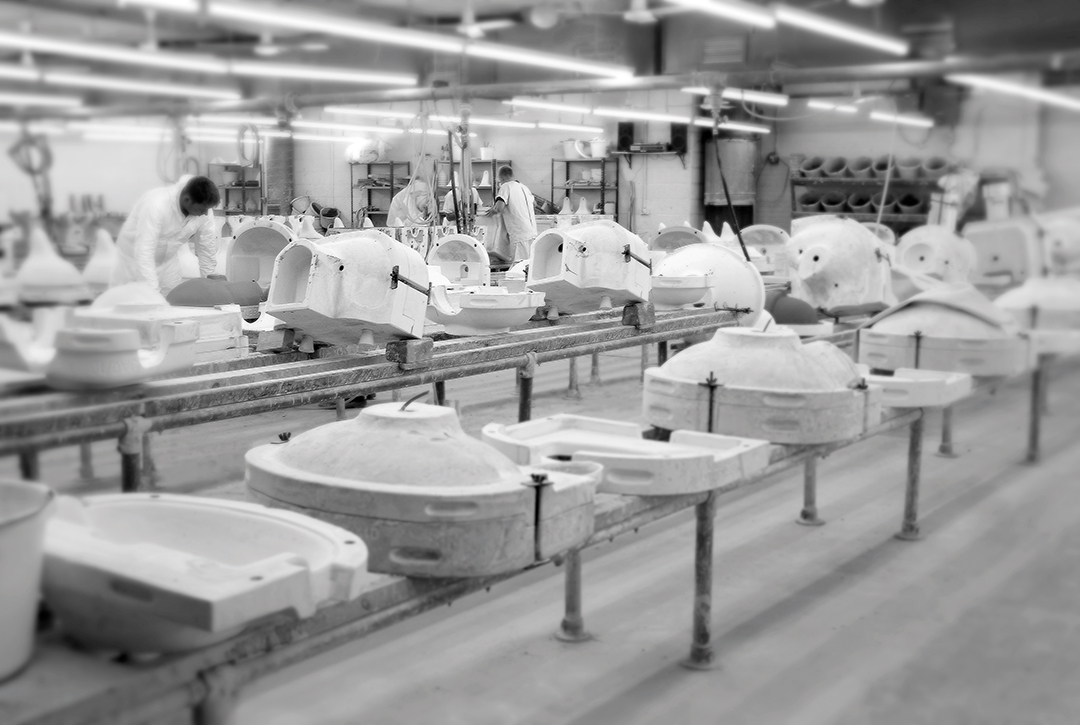 Much to my delight, Dwyer reveals that before Crapper's show-room, bathroom salesmen used to carry with them miniature toilets, basins and baths to show the owner or architect of a house.
"That's the way it was always done before Thomas came along. He revolutionised the buying process," says Dwyer with justifiable pride.
As well as allowing punters to see life-size bathroom products in situ, Crapper (who was born in Yorkshire in 1836) was an advocate of public sanitation and invented a number of fittings for underground drainage and household drainage ventilation systems.
He was also instrumental in the invention of the ballcock valve and syphon flushing mechanisms. So, it's no wonder that rumours abound.
He might not have invented the flushing toilet, but he certainly helped perfect it.
And what about the name? 'Crap' is actually of Middle English origin and is thought to have referred to weeds or chaff, long before there was any connection to bodily waste.
The word fell out of use in the UK but stayed in circulation in the US. When American soldiers spent time in London during the First World War, they allegedly saw 'Crapper' on toilet cisterns and the association was born.
It's a tongue-in-cheek connection that I'd argue suits the brand and its new direction.
The company remains best known for its traditional cisterns, but Dwyer is keen to emphasise recent advancements.
"We don't want to be stuck in country manors and cottages forever," he says. "Up until a few years ago, our primary market was older property being refurbished with reproduction products. We've now shifted the perception of the brand, and traditional bathrooms are only 15% of our whole market. It's a challenging conundrum: we want to remain relevant and service the more industrial side of the market without upsetting our heartland.
People expect us to be traditional, but we have to keep moving forward."
It's clear to see that vision with Thomas Crapper's new colourways (deep blues and greens), matching furniture, fire-clay basins and knurled brassware.
The recent launches are aimed at a younger, trendier market, with a nod to the brand's heritage.
"Thomas himself was an innovator," Dwyer points out. "So, although we have a great legacy, we won't be held by that."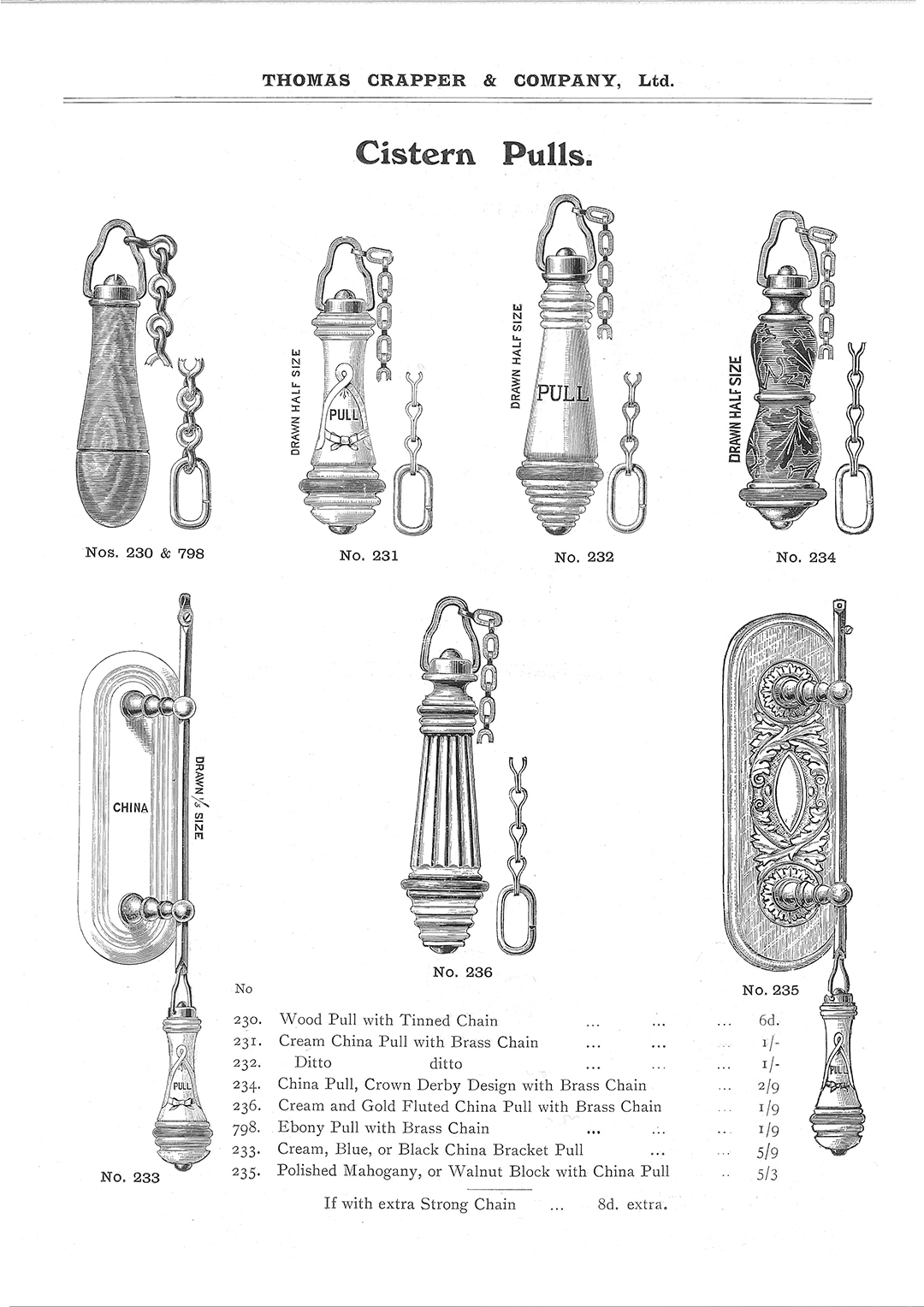 Today, Thomas Crapper is an approachable business with a canny network of independent retailers.
Unsurprisingly, the pragmatic Dwyer has developed a sense of humour when dealing with weird and wonderful requests.
"We're almost a generic term for toilets, like Hoover is for vacuum cleaners, so we do get odd requests for old toilets that aren't even our brand – sometimes 100-year-old toilets!
But we always do our best to help. The bottom line is that we want happy customers."