In honour of Leith's Heron restaurant receiving a Michelin star, we re-visited our trip from September 2021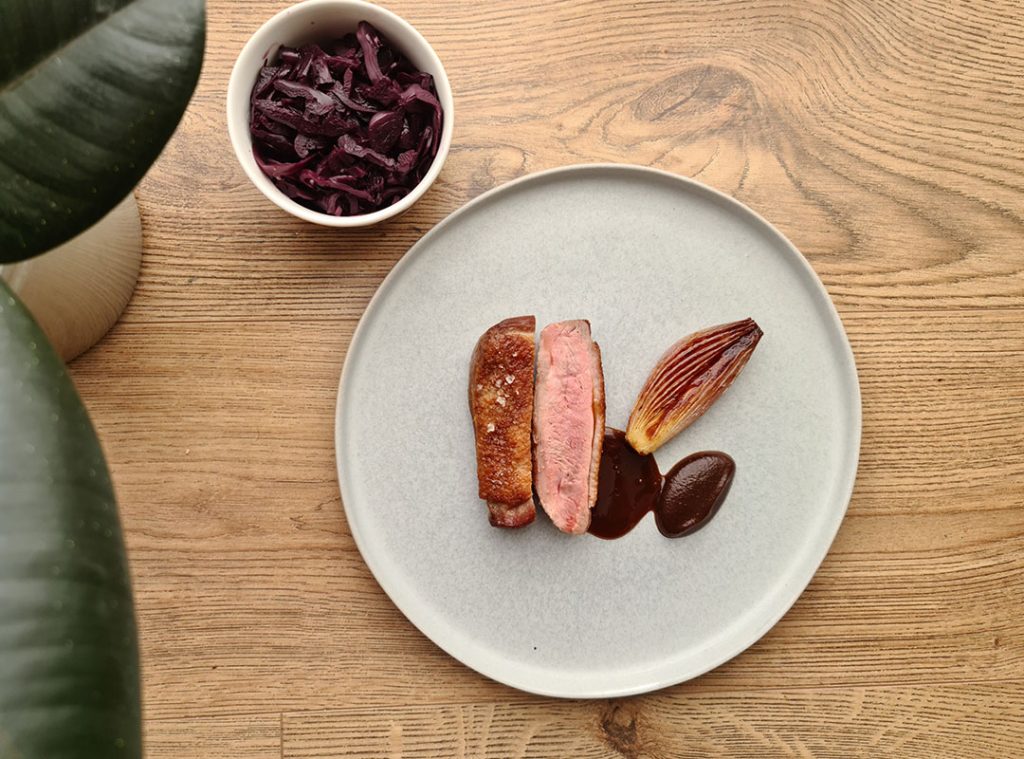 Words Miriam Methuen-Jones
When 'relaxed' and 'fine dining' are used in the same sentence, I can't help but raise an eyebrow, picturing small portions, a stifled atmosphere, and a few incongruously cheery cushions dotted about the place. Happily, as soon as I walk through the doors of Heron, a new restaurant in Leith, I discover my cynicism is unfounded – whatever its website might promise.
Set up by a pair of young chefs, Tomás Gormley and Sam Yorke (pictured), Heron picks up where their much-lauded gourmet pop-up, Bad Seeds, left off.  The open-plan space has seating on a raised platform (to better enjoy the views out over the Shore) and a bar that positively encourages you to sample the extensive drinks list. There's also a handful of comfortable armchairs close to the bar if you're only looking for a tipple. It would be a mistake not to try the food, though.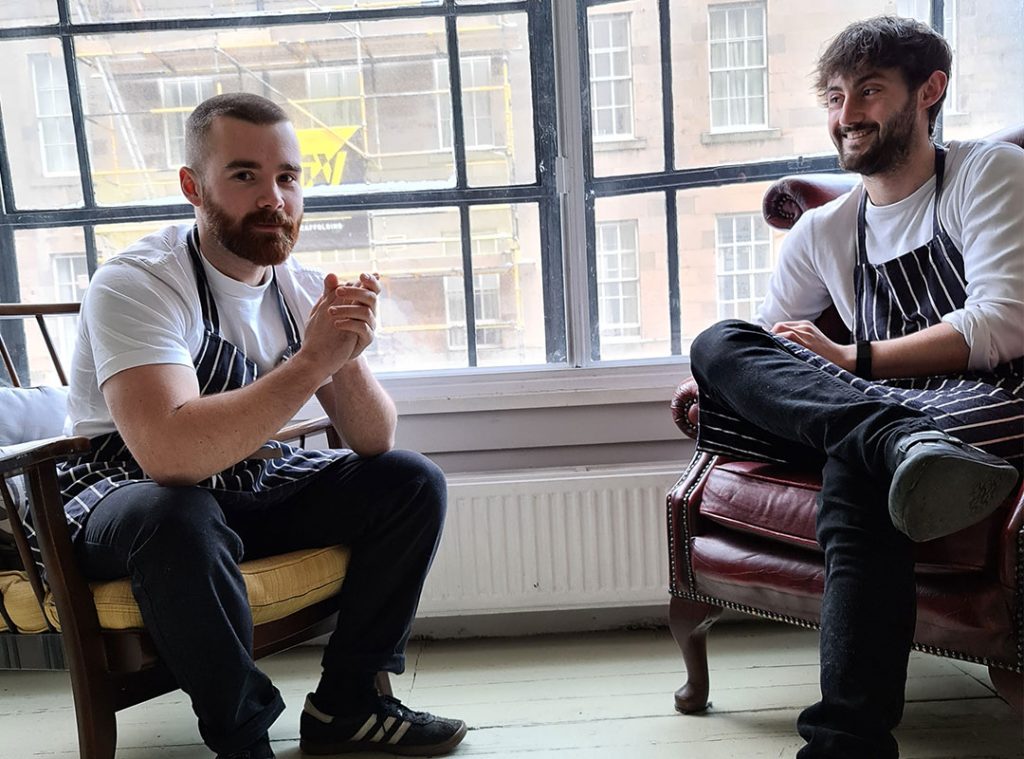 The menu is small but thoughtful, with quality ingredients and creative combinations accounting for the 'fine dining' label. Hand-dived Orkney scallops on a bed of cucumber and grape, and roast beetroot with flaked almonds made for a thrilling start to our meal. The agnolotti in a pumpkin broth was delicious, but it was the partridge that really stole the show. There may have been the slightest nod to Roald Dahl with this raisin-stuffed bird, but I doubt Danny's champion pheasants had the privilege of being served up alongside a delectable pancetta-topped brioche. Special mention must also go to the sourdough from local Company Bakery which was delightfully thick and made the perfect base for whipped crabmeat butter. 
Despite the atmospheric backdrop of glittering lights on the water, the staff are perhaps what really give Heron its soothing atmosphere. It's clear that general manager Glen Montgomery (previously a head sommelier) has a vast and varied knowledge of drinks at his disposal, making some excellent suggestions for pairings. His refreshing, unpretentious attitude towards wine immediately put us at ease and perfectly echoed the feel of the restaurant. This is a place to treat and explore, but ultimately, it's also a place to unwind.
Heron, on Henderson Street in Edinburgh, Leith is now the proud owner of one Michelin star. Here's hoping Scotland continues its trend of producing award-winning scran.