The designer has an international reputation for classically inspired contemporary furniture and interior design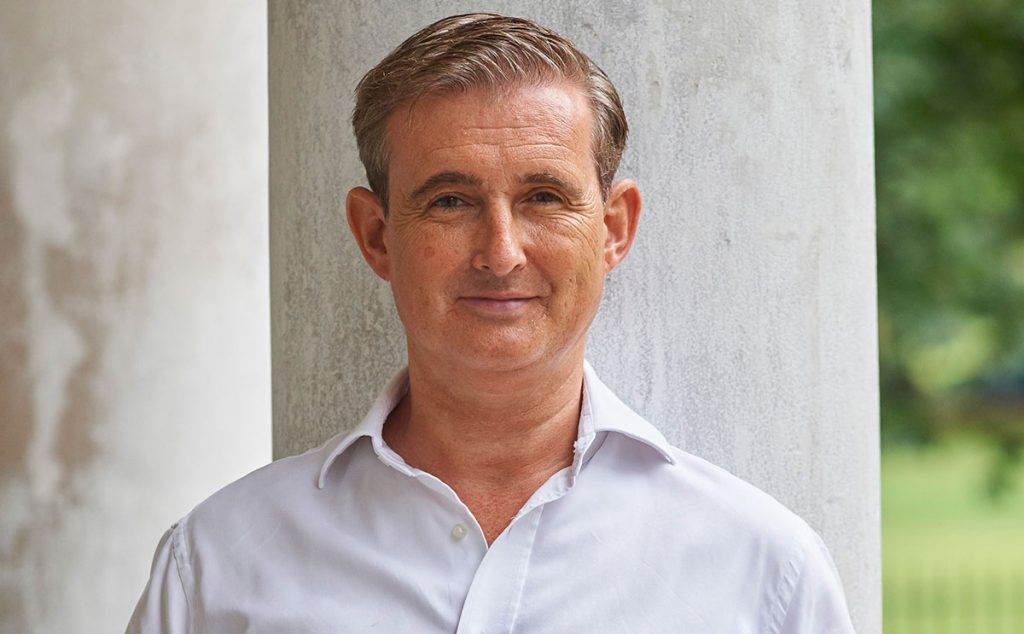 How has your style evolved over the years?
Style is tricky to define when you're in it and creating it. I can see my mind has developed and the way I look at things has changed over the years by absorbing so many different visual cultures from so many parts of the world. I travel a great deal for work and love visiting exhibitions in different countries – sometimes these events completely reshape my thinking. Design is not static, it's constantly evolving.
Who has been your biggest influence?
The people I meet add to the way I view the world and my work. I'm just back from Italy, where I was on the judging panel for the Boat International Design and Innovation Awards. Meeting Daniel Simon was a great treat – he's the conceptual designer who created futuristic vehicles for films such as Prometheus, Tron and Oblivion. It made me view the possibilities of design and creation in a different way – very exciting indeed.
Who is your design hero?
There are so many. In furniture, it would have to be Thomas Chippendale, Thomas Hope, André Arbus and Emile-Jacques Ruhlmann. In architecture, it would be Andrea Palladio, Inigo Jones, Robert Adam, William Kent, Renzo Piano and Zaha Hadid. I know this is a long list but each one has created a monumental shift in the way things are made. For me, a building is like furniture, and the essence of what we create in furniture is very much like architecture. The line between the disciplines is blurred.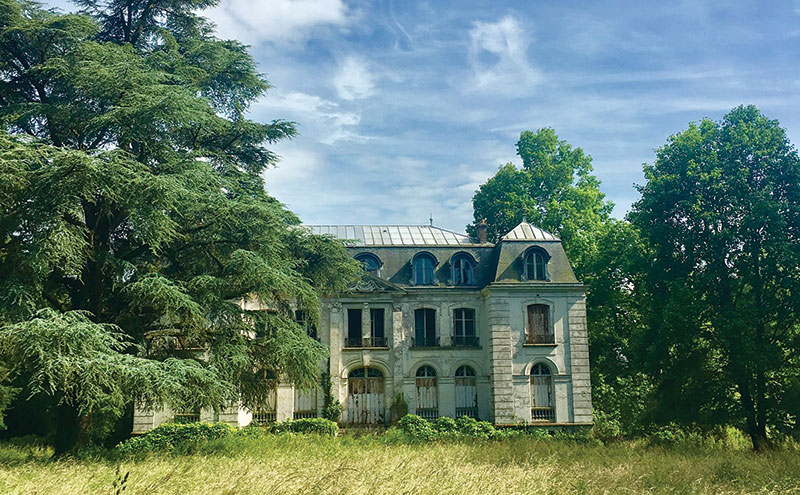 Describe your dream home
It has to have a library! I've just bought a chateau in France with my partner, Steve Holmes. One of the first things I did was to design the library. It's the heart and soul of the place.
How do you invest in yourself?
When I have time, I meditate in the morning – it really helps set my mind up for the day ahead. I also love the arts, the theatre, ballet and opera and try to see something at least once a week. It feeds my soul, recharges my mind and takes me off to a world full of magic and wonder.
What is your favourite building?
One of my all-time favourites is Charles Rennie Mackintosh's Glasgow School of Art. The library is staggering. To me, a library (and I've had the honour of creating quite a few) is the pinnacle of furniture design and architecture. It is a place for knowledge, but also a place of sanctuary. I cried the night I saw the news about the fire.
What is your own home like?
It's clean-cut, imaginative and not afraid of colour. It is definitely not minimalist – it has theatre and a sense of personality, and is filled with objects and pieces that make up a life.
What makes a home?
Being surrounded by people you love, a dog or cat (my spaniel Hachi would eat a cat if I had one, sadly) with space to have all my brothers and their children over. I sometimes fantasise about being shut into my own house for a whole week – to be able to play the piano, read books I never finished, draw and paint. Actually, maybe it should be for a few months!
What are you sitting on right now?
A chair I designed based on the iconic Klismos chair from Ancient Greece. Every furniture designer worth their salt has had a go at doing their own take on this iconic piece.
If money was no object…
Oh boy could I spend! Where do I start? I have my eye on an architectural salvage orangery, a fountain for the Italian garden, and a beautiful marble statue coming up for sale at Lyon & Turnbull in Edinburgh. (Don't tell anyone, but it has amazing things at auction; it's the last place in the whole country that has held onto all the good antiques and paintings!)
The one luxury you'd love to have is…
More time.
What is Scotland's greatest attribute?
Its people – the best, the most direct and the most loyal friends you could ever hope for. It's a wonderful place and I'm privileged to do so much work there. My shoulders drop by an inch as soon as I step off the train at Glasgow Central.