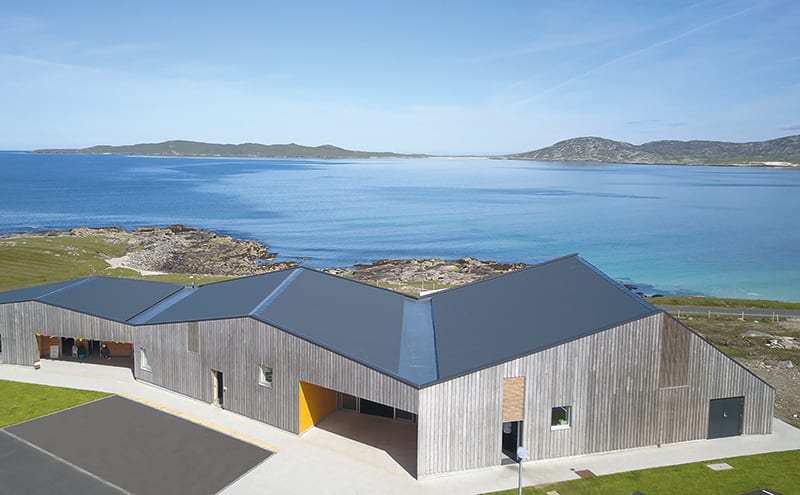 I love that I discovered this place almost by accident. I was on tour, doing shows in Lewis and Harris, and during our downtime one of the guys who works at An Lanntair, the theatre in Stornoway, kindly took me out to see Luskentyre beach in his cool 1970s souped-up 'A-Team' van.
The beach has been voted as one of the best in the UK, and it's easy to see why. Then, on the way back, we happened upon this little venue for lunch.
Talla Na Mara (Gaelic for 'centre by the sea') is a community enterprise centre and an arts and entertainment venue in Horgabost in Harris, overlooking the breathtaking golden sands of Niseaboist beach and the Sound of Taransay.
It's the most stunning location, and the building takes full of advantage of the views: its cosy café has floor-to-ceiling windows, and the outdoor wooden decking seems to go off into infinity as it blends beautifully into the sea.
I love that Talla Na Mara is owned and managed by the residents of West Harris. The West Harris Trust chose Rural Design, the Skye architectural practice, to create a building that not only feels like part of the land (its three sheds appear like three wee hills in the skyline) but also managed to make it contemporary, bold and striking with its beautifully cut Scottish larch exterior and vibrant yellow entrance.
Open all year round, this is a brilliantly versatile space that is used as an art gallery, music venue, cinema and theatre space. It has classes, workshops and pop-up shops and even hosts weddings. I just think it's such a great venue for the people of Harris and visitors alike.
And I've not even told you about the three campervan hook-ups outside, or how good the food is at the Machair Kitchen, Try the lobster, mayo and rocket roll – you willnae regret it!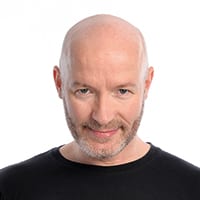 For the past two decades East Kilbride-born comedian Craig Hill has been entertaining audiences around the world with his cheeky, camp performances.
A regular at the Edinburgh Fringe, he can also be seen at the Whyte & Mackay Glasgow International Comedy Festival in March.