Lucienne Day, one of the greatest talents of 20th-century textile design is being celebrated throughout 2017, the centenary of her birth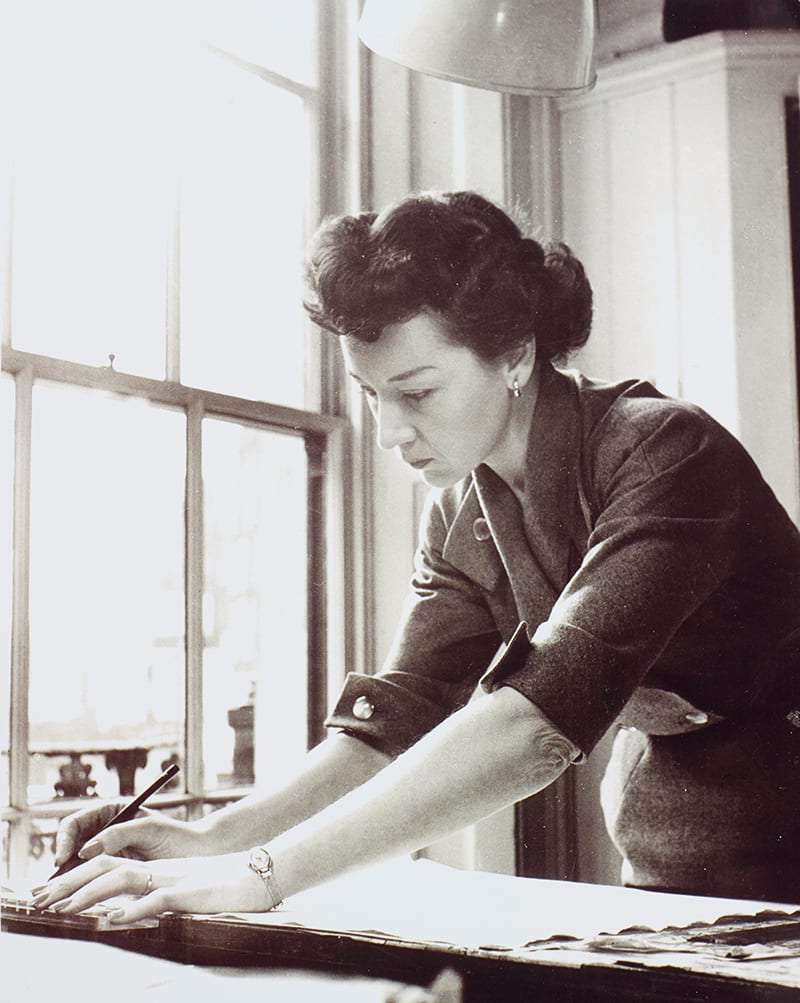 For Robin and Lucienne day, it was simple: the things in their home were there because they liked them. Two of the foremost designers of the 20th century, they had a rather straightforward outlook when it came to the choices they made for their own home, and the items they created for public consumption, according to their daughter, Paula Day. This year marks the centenary of the birth of Lucienne, the greatest of all British female designers of the era, a pioneering figure who is still revered, celebrated and emulated today.
Her desire to make "good things for people to have at a reasonable price" saw her enter the world of industrial design – an unusual sphere for a young woman to work in at the time, but one in which she forged a long and impressive career. Her work, punctuated by key pieces and awards, was always evolving but its quality, and the philosophy behind it, never faltered.
Lucienne Day was born in London to an English mother and a Belgian father. She was one of four children, and the only daughter, of a very affluent family. She went to a convent school before studying design at Croydon School of Art and then printed textiles at the Royal College of Art, where she met the furniture designer Robin Day.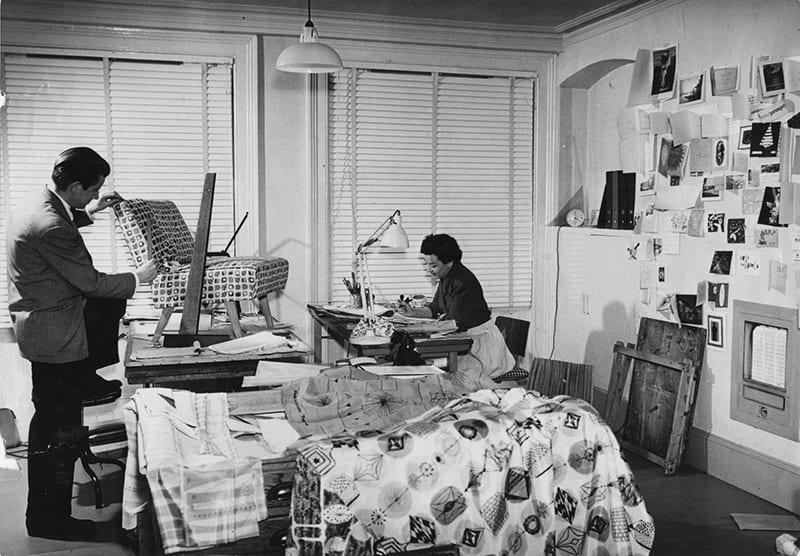 They met at a college dance in 1940 and married two years later, and while their partnership lasted a lifetime, their work took them into complementary but distinct fields.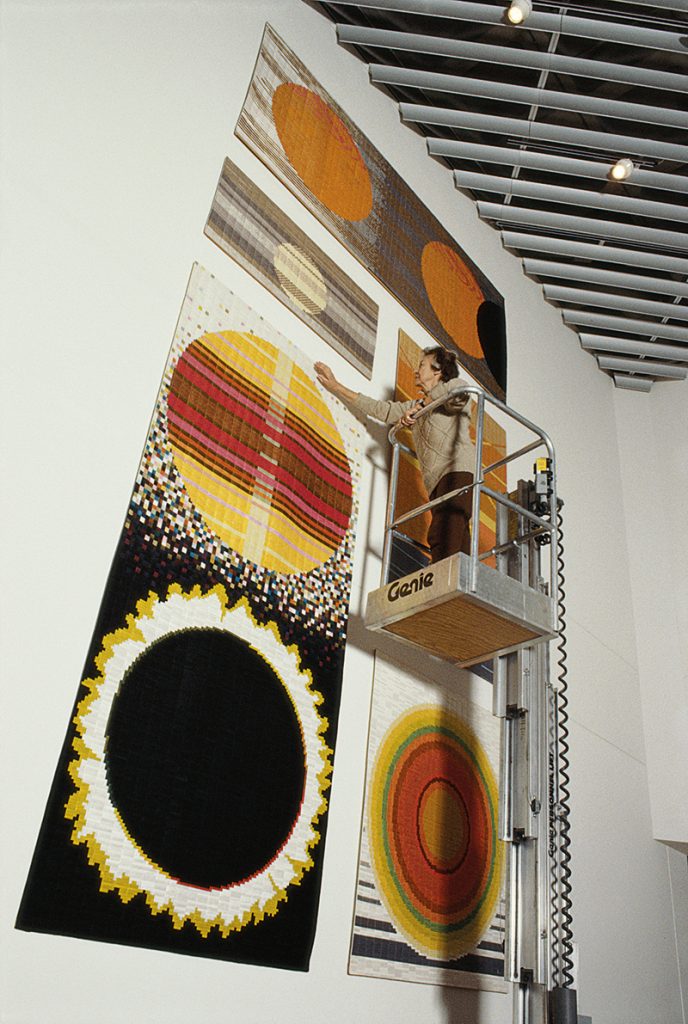 Unlike their American counterparts, design dream team Charles and Ray Eames, the Days worked independently of one another, Robin building up a career-long relationship with furniture brand Hille, and Lucienne forging one in textiles and printed design with Heal's. The atmosphere of celebrity brought to the world of design by their personal relationship is undeniable, but the success of their respective careers can only be attributed to their individual skill, innovation and industrious output.
After her time at the RCA, Lucienne began working freelance, initially creating textiles for fashion designers but moving gradually into interior textiles. Having set up a private practice in 1948, she was invited to participate in the 1951 Festival of Britain. It marked a significant point in her career. Her Calyx design, perhaps the pattern that she is best known for, was exhibited at the show within a room set created by her husband. Heal's had bought the design but the international exposure it received at the Festival made it a hit with both the public and her commercial and artistic peers.
This is just a taster, you can browse the full article with more stunning photography on pages 181-184, issue 112.
DETAILS
Photography The Robin and Lucienne Day Foundation
Words Catherine Coyle