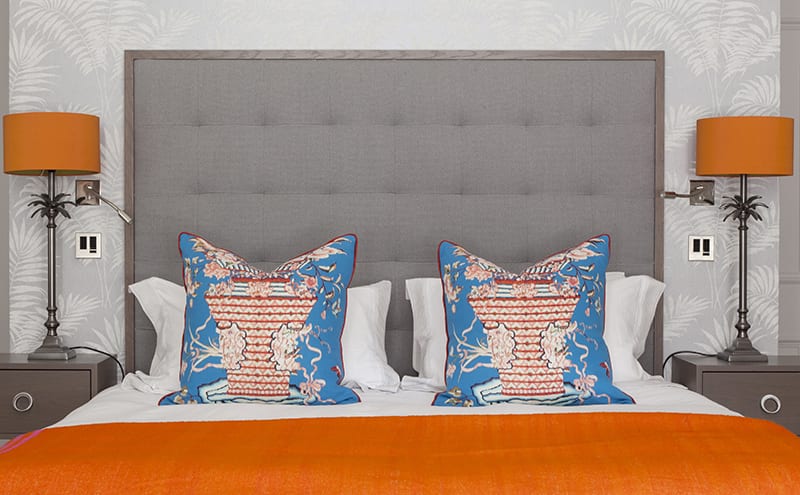 Turning three rooms into one gives you a lot of space to play with, as the team at interior design consultancy Chelsea Mclaine discovered when they took on this impressive home in Glasgow's west end. They had a longstanding relationship with the owners of the property, but when it came to making over the master bedroom suite, they faced a new and exciting challenge.
The home had been remodelled in 2013, a year after the owners had moved in, so the merging of three rooms into one large master suite had already taken place, as had the installation of a plush en-suite bathroom. Chelsea Mclaine had been involved from the outset and had brought in architect Colin Thomson of A:B Studio and structural engineer Graham Black of GBSE Ltd to the project to work on the plans for the proposed new layout.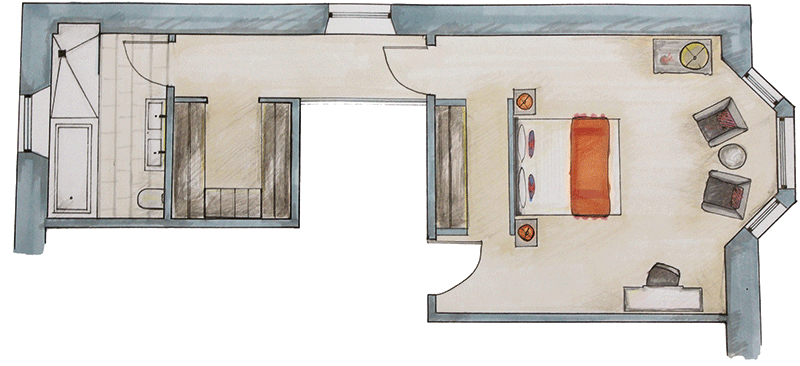 The refurbishment of the bedroom took place more recently, in 2016, with a clear focus on the design and decoration.
Senior interior designer Lorna Collins led the project, with assistance from designer Abigail Crowther, who were entrusted with the task of creating a daring and luxurious new look. "The suite stretches from the front of the property to the back, with wide bay windows to the front, and more windows to the side and rear," says Lorna. "The overall length is 13.5 metres, and includes dressing rooms, a glazed walkway and the en-suite bathroom."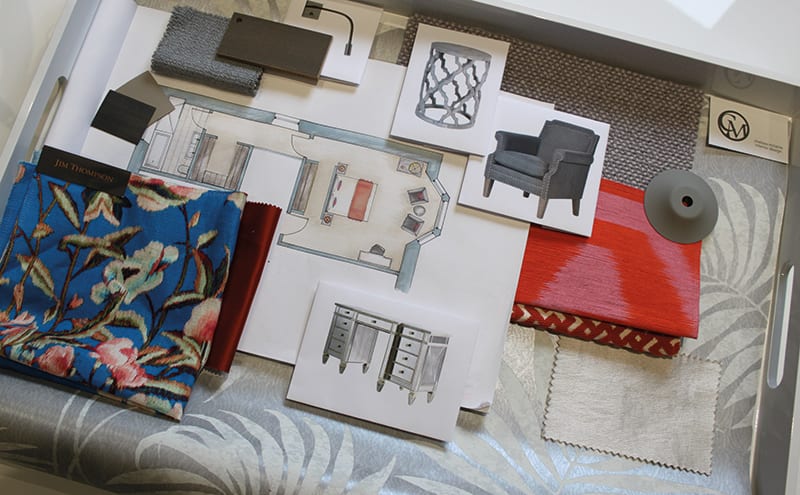 The intention was to harness the suite's abundant natural light and to create a look that references the home's period drama, while at the same time adding contemporary touches that would not date. "It has lofty ceilings and ornate cornicing that has all been restored to perfection," says Lorna of the room's classic base.
This is just a taster, you can browse the full article with more stunning photography on pages 77-80, issue 112.
DETAILS
Brief To create a new, elegant interior scheme for a master bedroom suite in a grand home in Glasgow's west end. Formed from three rooms, the suite enjoys lots of space and has the luxury of light from three different aspects.
Biggest challenge With so much space to play with, the challenge was to create an intimate space that would feel inviting and relaxing, and not over­whelmed by the room's proportions
Budget Undisclosed
Designer Lorna Collins, Chelsea Mclaine
Photography Susie Lowe
Words Catherine Coyle