Want to renovate your bathroom, but unsure where to begin?
The experts are here to arm you with insider knowledge before you embark on a bathroom makeover.
My bathroom is very small. How do I maximise the space?
This is a room that has to be functional, so start by looking for items that offer good storage or make use of otherwise awkward, empty corners.
Use space-saving accessories: towel rails, shower shelves, wall-mounted soap trays and toothbrush holders all work hard while taking up little room.
Cut down on visual clutter. A matching set of accessories brings a sleek, harmonious aesthetic.
Co-ordinating the brassware with the accessories takes this one step further: try using them as decorative pieces that complete the overall look of the room rather than just being functional fittings.
Paul Bailey, Lixil Emena and Grohe UK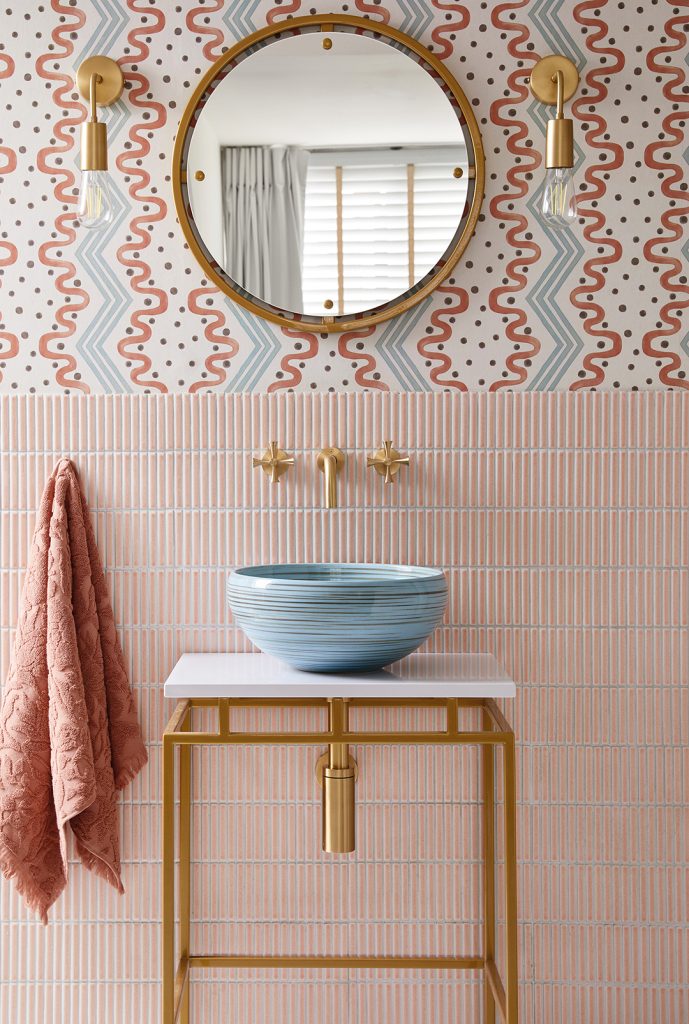 How do you create a low-maintenance bathroom that's easy to keep clean?
Designing for maintenance doesn't necessarily mean creating a bland bathroom lacking in personality; it just means that you should design with upkeep in mind at every stage.
Flooring first. Natural stone and lino are good material choices as they don't absorb moisture or have many nooks and crannies for dirt to settle into.
Minimising gaps between furniture, tiles and other fittings is also a good way of creating a bathroom that is quick and easy to clean.
Use larger tiles for your walls, choose a frameless shower screen, and opt for wide, curved sanitary-ware which is faster to wipe down.
Furniture also plays a role. A floating vanity unit doesn't just look good – with fewer hard-to-reach areas, it also makes it easier for you to sweep the floor under it, unlike fixed vanities which may hide dust and dirt.
Under-mount sinks are similarly good: they fit in seamlessly, meaning there is no gap or ridge between a surface and the sink basin for grime to accumulate.
Steven Jaques, InHouse Inspired Room Design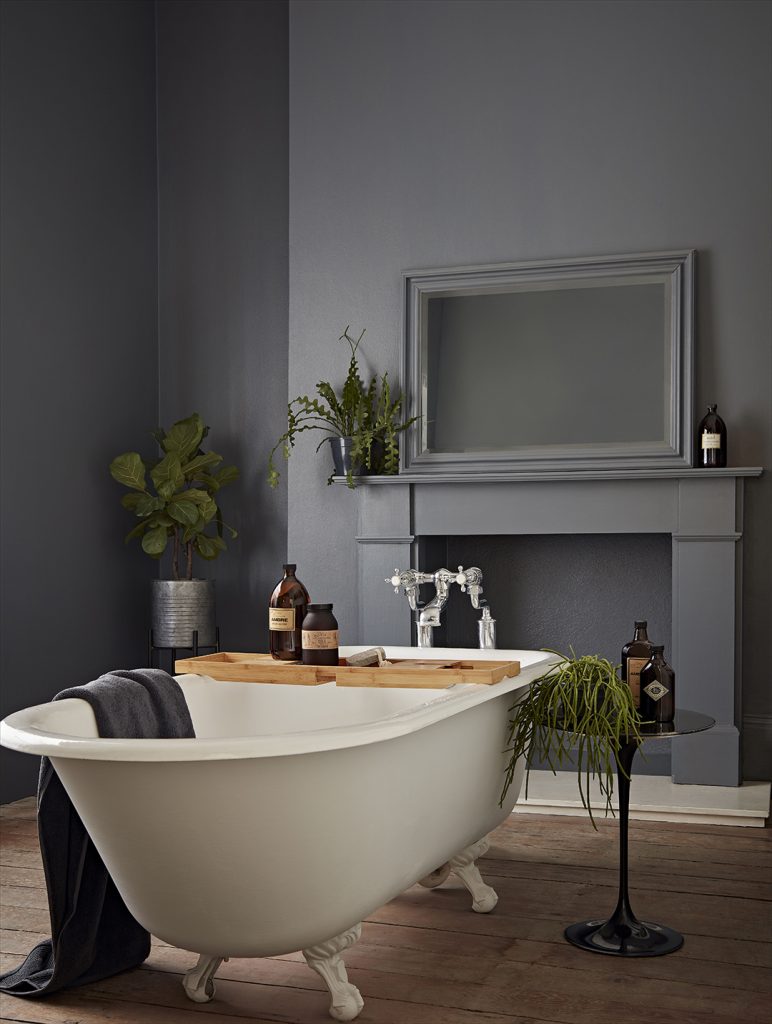 I don't want a clinical look for my bathroom and I don't want dampness – any tips?
The bathroom is often considered a purely utilitarian space, but it doesn't have to feel disconnected from your overall home style.
It can carry hero pieces like an open fireplace or a dramatic coloured piece of furniture – such features can add warmth and personality.
Unfortunately, bathrooms tend to be high-humidity spaces.
That's great for plants and introducing elements of biophilic design, but it can also result in dampness and mould problems if not treated carefully.
A through-flow of cross-ventilation is crucial to help reduce the problems associated with high humidity, and the most practical thing you can do is to open a window prior to taking a bath or shower and leave it open for at least 20 minutes afterwards.
Lowering the temperature of your shower by a degree or two will also help reduce the amount of condensation created.
Drying off surfaces to get rid of sitting water, adding heated de-mister pads to mirrors, removing damp towels and keeping the room warm will all make a difference.
Rachel Usher, interior designer
Where do I start with lighting?
Lighting should be thought about early in the process, before any plastering or painting, and any new wiring will need to be installed by a qualified electrician.
Consider zones in your bathroom: do you want a light on each side of a vanity mirror or a light central to your shower?
Combining decorative pieces with functional recess spots can easily provide you with a flexible, decorative solution.
Think about the style of your bathroom pieces and choose lighting to suit.
Create ambience for a relaxing bath by using wall lights or floor-level spots set into walls.
For softer lighting, ask your electrician to add a dimmer switch onto your IP44 recess spots.
This can be located outside your bathroom and is much better than an ugly pull switch.
If you're short on space, wall lights are a great way of introducing some personality and
a focal point to your bathroom if used around a mirror.
You could also consider adding LED sensor lights to drawers and cabinets to give you an extra touch of practical luxury.
Mary Buchanan, Laura Ashley Lighting and Mirrors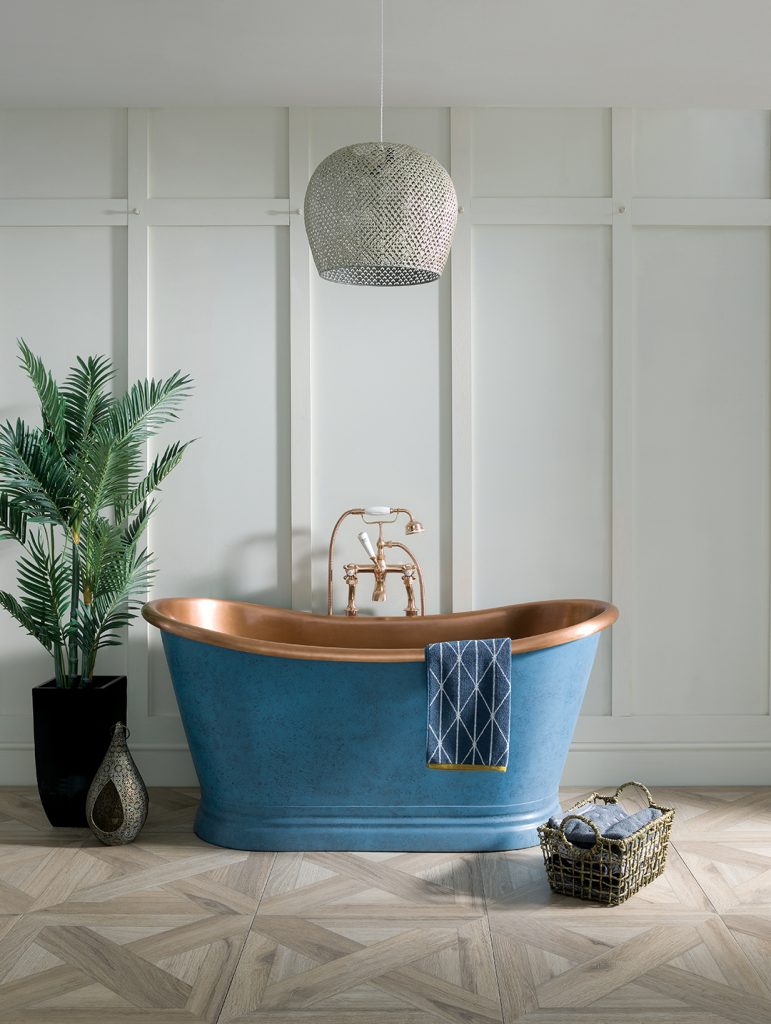 What should I pick first when designing my bathroom?
Pick what you'd like your hero product to be. This might be a bath, shower or vanity unit.
Once you know the size of this product, you can work out how to fit the other elements in around it.
This product can often help to focus the colour scheme, tiles, and brassware as well, unless it is one of these products you have your heart set on in the first place.
It might be that once you realise the size and positioning of your hero product, that you may have to change your mind on other items, which is why we always say start with something you must have, so you know it will work.
Barrie Cutchie, Design Director at BC Designs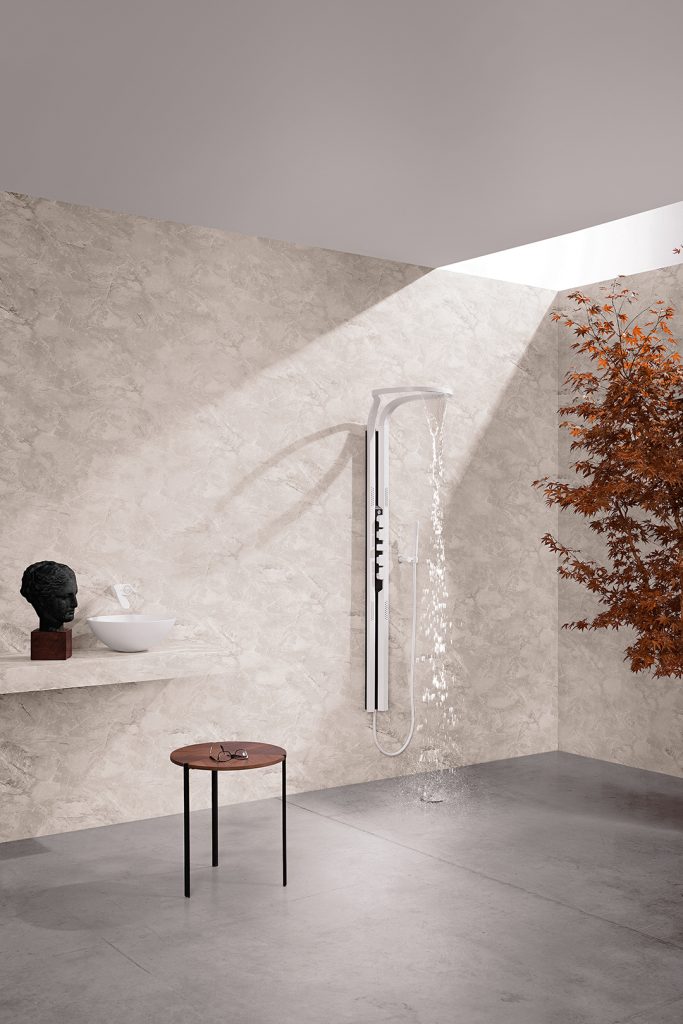 Can I use colour in my bathroom and if so, what works best?
It's true that lighter colours enhance the sense of space in a bathroom but equally a white bathroom can look unloved and stark.
Using a couple of colour tones on the walls in combination add softness and layering.
Soft white juxtaposed with warm grey, for example, can give a sense of warmth to the room.
Keeping the ceiling and the majority of the walls off-white help retain that sense of space while dropping in some textured elements in a colour help to layer in warmth and interest.
Jo Littlefair, Co-founder and Director of Goddard Littlefair
Often the smallest room in the home, the bathroom has for too long become the victim of the 'all white makes it look bigger' design philosophy.
Dark colours work surprisingly well in small spaces, even where there is no natural light available there.
If you're feeling confident, try to envelop the whole room in a darker shade, together with doors or any other woodwork. This works especially well for period properties.
Justyna Korczynska, senior designer at Crown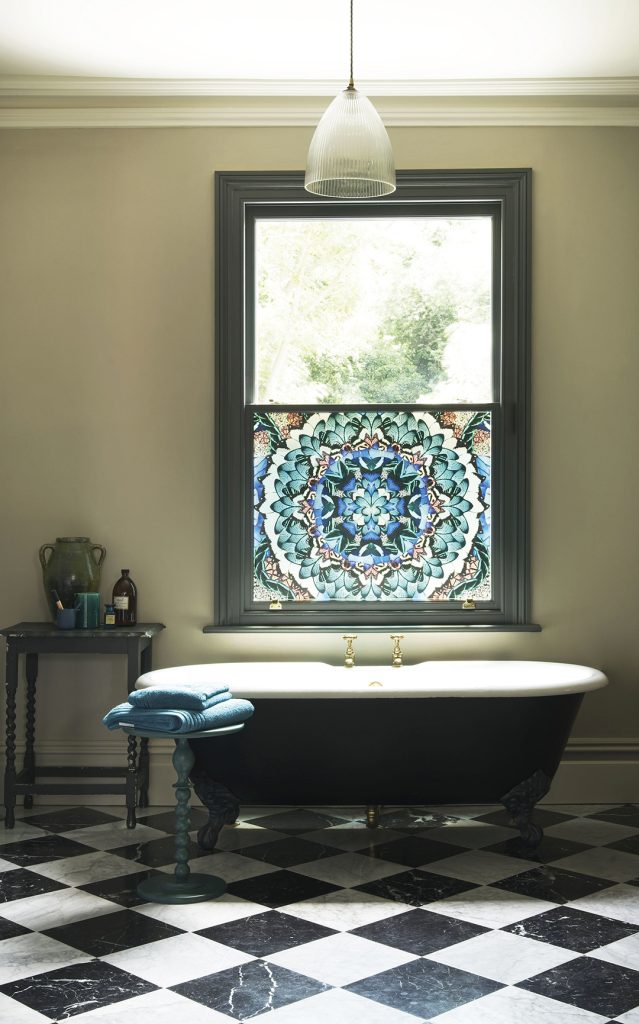 What are the key bathroom trends for 2023?
Versatility, sustainability, customisation and personal wellbeing are all hallmarks of the luxury bathrooms of the future.
People want to personalise their bathrooms and enjoy beautiful design surroundings that provide a sense of emotional and physical wellness.
Green or eco features are a focus; there's much more interest in sustainability. Recycled and recyclable materials are now a consideration. The feel should still be luxe, though.
For example, shower systems that offer chromotherapy, sound and cutting edge design but also help conserve energy and water.
Ziggy Kulig, President & CEO of GRAFF Designs