In the first instalment of Patricia's new column, the Swedish-French content creator and interior stylist tells us how she found her picturesque new place near Loch Long
"My love for restoration, interiors and renovation started back in 2019 when we bought our first renovation project. We wanted to get out of the city (Glasgow) and move somewhere more remote with a bigger garden and so we ended up in the little village of Rhu. Ok, in truth I just wanted a bigger space for my dog Alva (yes, I am that person!).
We were thrown in the deep end due to covid and had to restore and renovate the house mostly by ourself (with the exception of help from our amazing local joiner Gareth). Even though it was pretty stressful at times, we got hooked on the process – seeing an old property being brought back to life is just a fantastic feeling! My love for interior decoration that had been brewing for a long time finally boiled over and I just knew this was the path for me.
I started working on interior styling, documenting the house process on Instagram and started looking for bigger projects like a lunatic. The amount of hours I've spent on Rightmove should not be spoken about, ever.
THE SEARCH BEGINS
My husband Patrick and I wanted a bigger project and more space as we both work mainly from home. Patrick is a photographer and I'm a content creator and interior stylist so it was either getting a bigger space or a studio. In the end we decided that financially it would make more sense to spend the money on a home.
After a lot of disappointing viewings and overpriced properties we saw an advert of a six-bedroom 1870s house just 20 minutes from Rhu.
The interiors were a choice, to put it nicely, but the house retained so many beautiful original features, the views were to die for, and it had double glazing and a new roof which was a massive bonus, especially being exposed to the wild Scottish elements.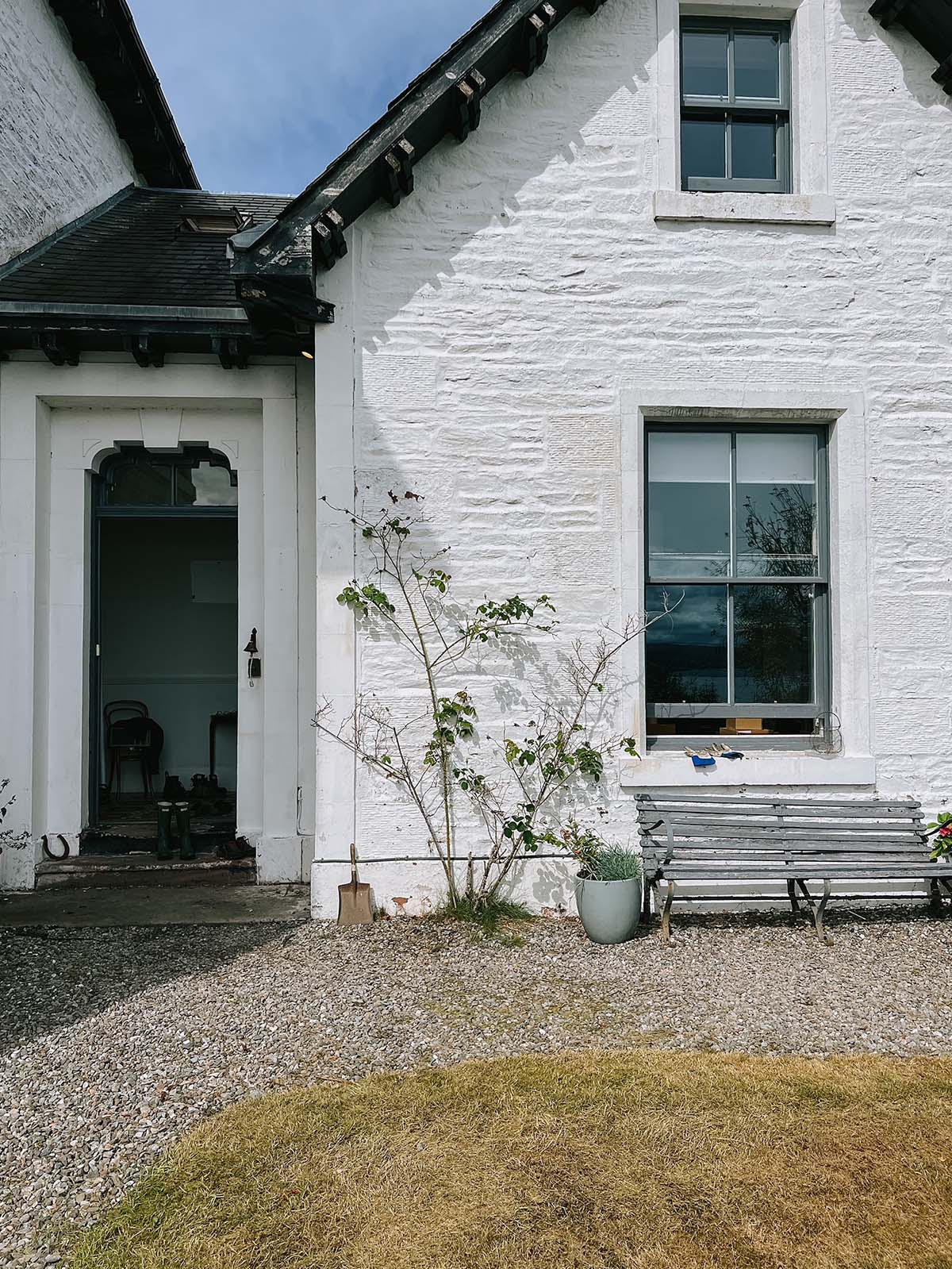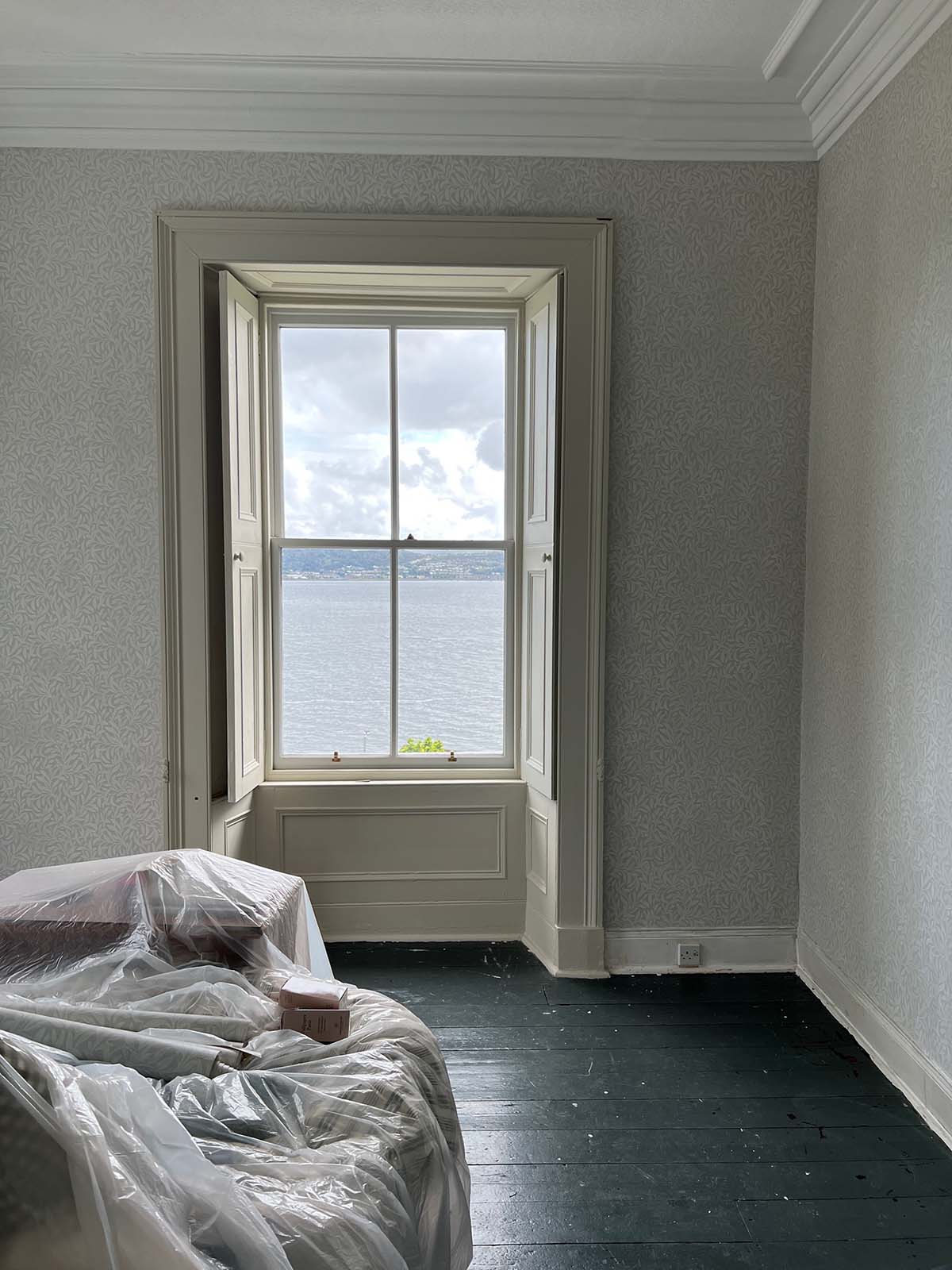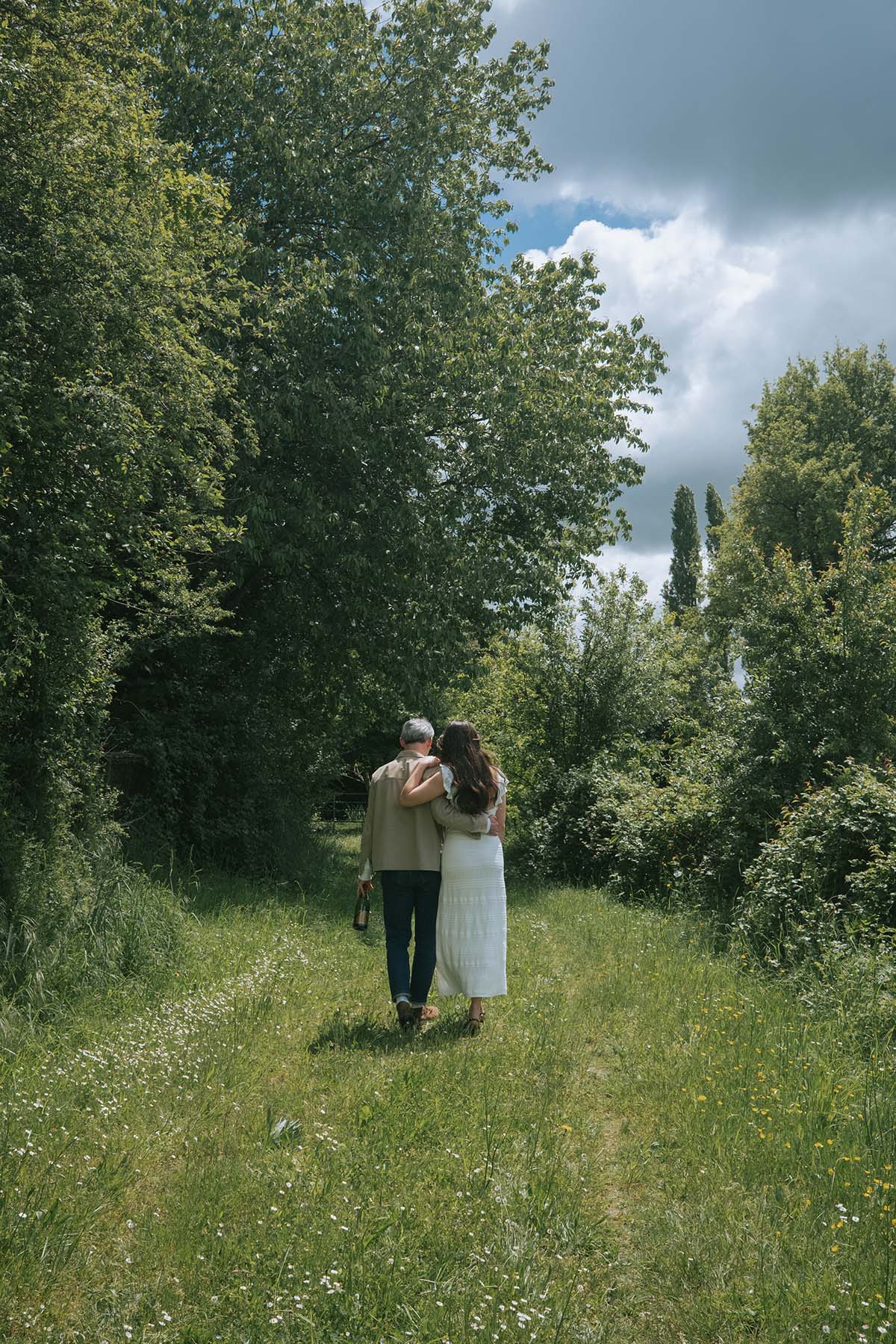 CRUNCHING THE NUMBERS
In all honesty, the house was way too expensive for us and we left the first viewing feeling deflated. I had actually decided before the viewing that I wasn't going to like the house because it was just way to expensive.
Patrick, however, loved it from the moment he stepped in the house so he convinced me to go back for a second viewing. In the end, we viewed it five more times, bringing a historical housing specialist and some builders to get a sense of what needed to be done to sort the house out should we put in an offer.
Structurally, the house was in fairly good condition, with the exception of the exterior, which needs pointing and rendering. However, there is a lot of cosmetic work to be done! This worried us: even if we could stretch our budget and somehow manage to get the house, would we have any money left for the renovation?
Fortunately enough (for us), the drop in the housing market meant that the house as it was struggled to sell. We put in a lower offer and, thankfully, we got it! Hearing the words "They've accepted your offer" was a crazy experience, but it was also somewhat daunting:  now, we needed to sell our house and get all the renovation and project management in motion.
Luckily, our house sold super quickly and we made some money from the sale that allowed us to buy our new house and have some money over to do some of the renovation. That's when the hard work started!
AND WE'RE OFF!
I was adamant that we needed to start the work the second we got the keys. In my experience, keeping the renovation momentum going is a must in order to see some progress.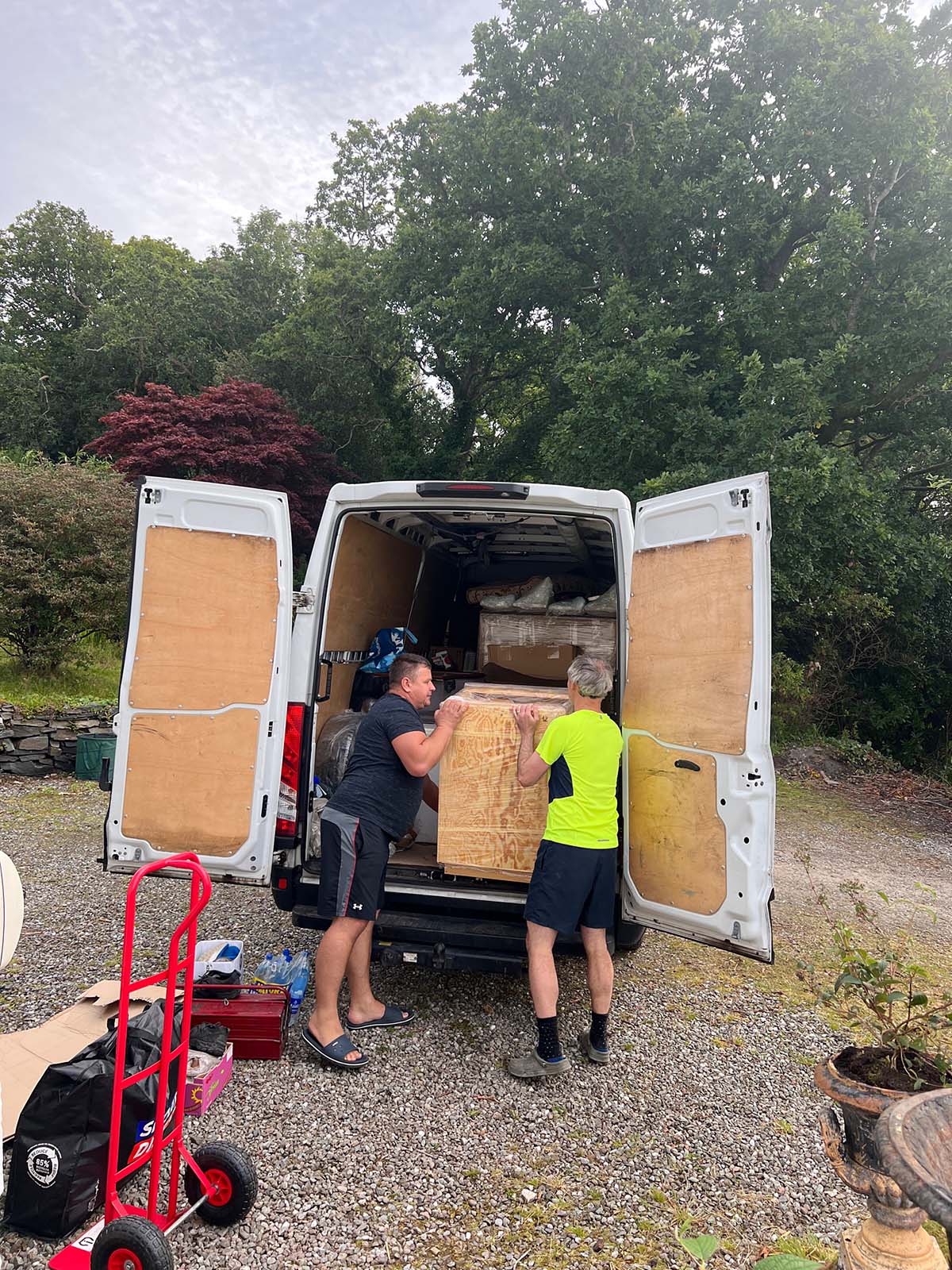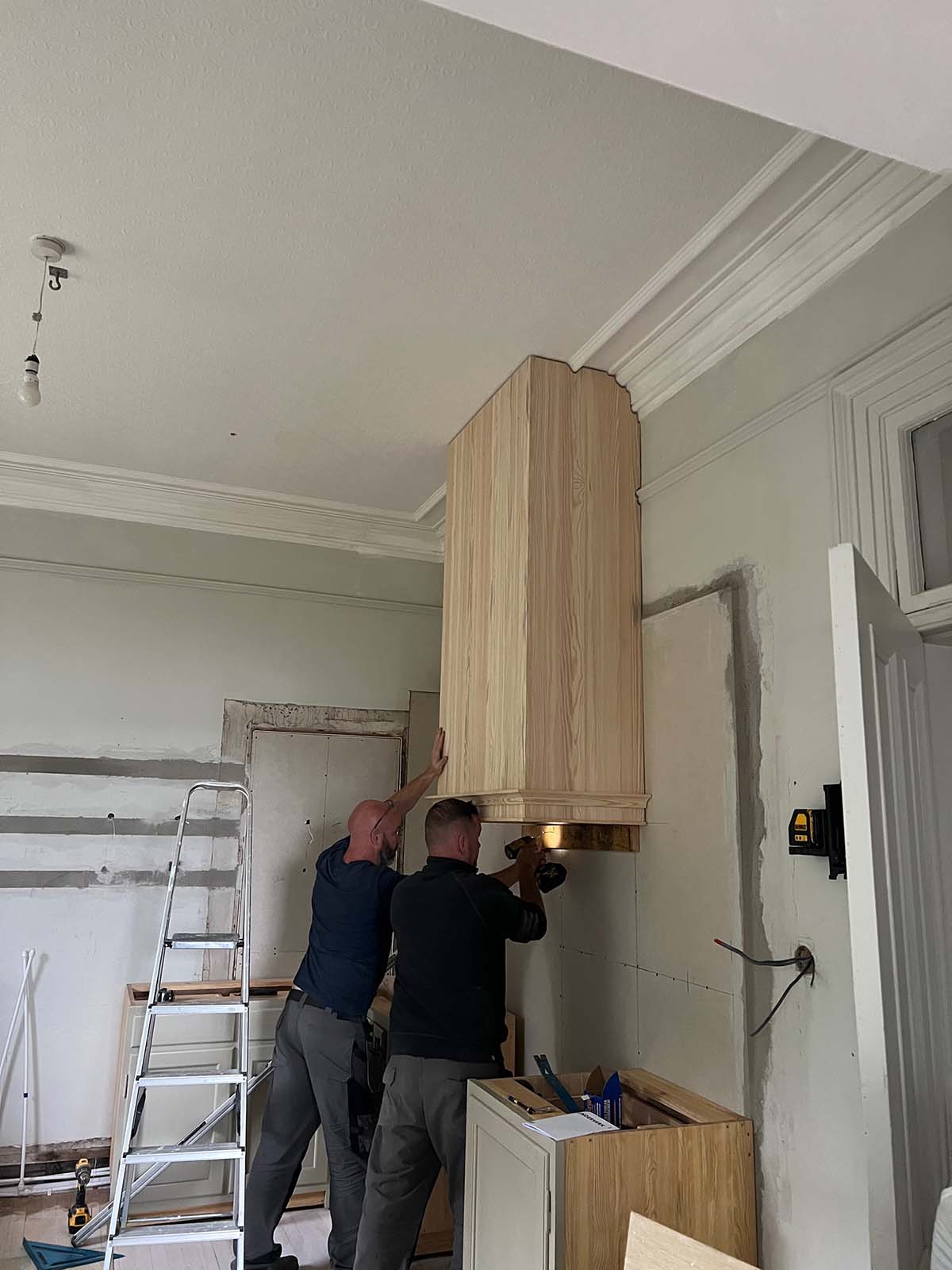 So, my search for good builders started the minute we got our offer accepted. Having worked with a lot of unreliable builders in the past I asked my good friend Leo Johnstone, who is by far the best decorator I've ever worked with, for recommendations, and we managed to find the best builders ever, MWC Home Renovations! Even better, they could start one week after we moved in and they were knowledgeable with older properties having restored one massive house just down the road from us.
Having previously lived in a conservation village and a listed house where you had to use the same bottle green paint as everyone else, I was so happy that we were out of that area and needed no permission to start the work.
I knew exactly how I wanted to decorate the house and made mood boards for all the different rooms. I draw a lot of inspiration from my multicultural heritage being half Swedish and French so wanted to create a place where British cottagecore met Scandinavian and French old country design.
Sanding floors and putting a new kitchen was the first on the agenda. I worked together with my friend Natalie and her amazing Swedish kitchen company Kulladal Kitchens to create our dream kitchen. In fact, ours is the first Kulladal Kitchen ever been installed in the UK!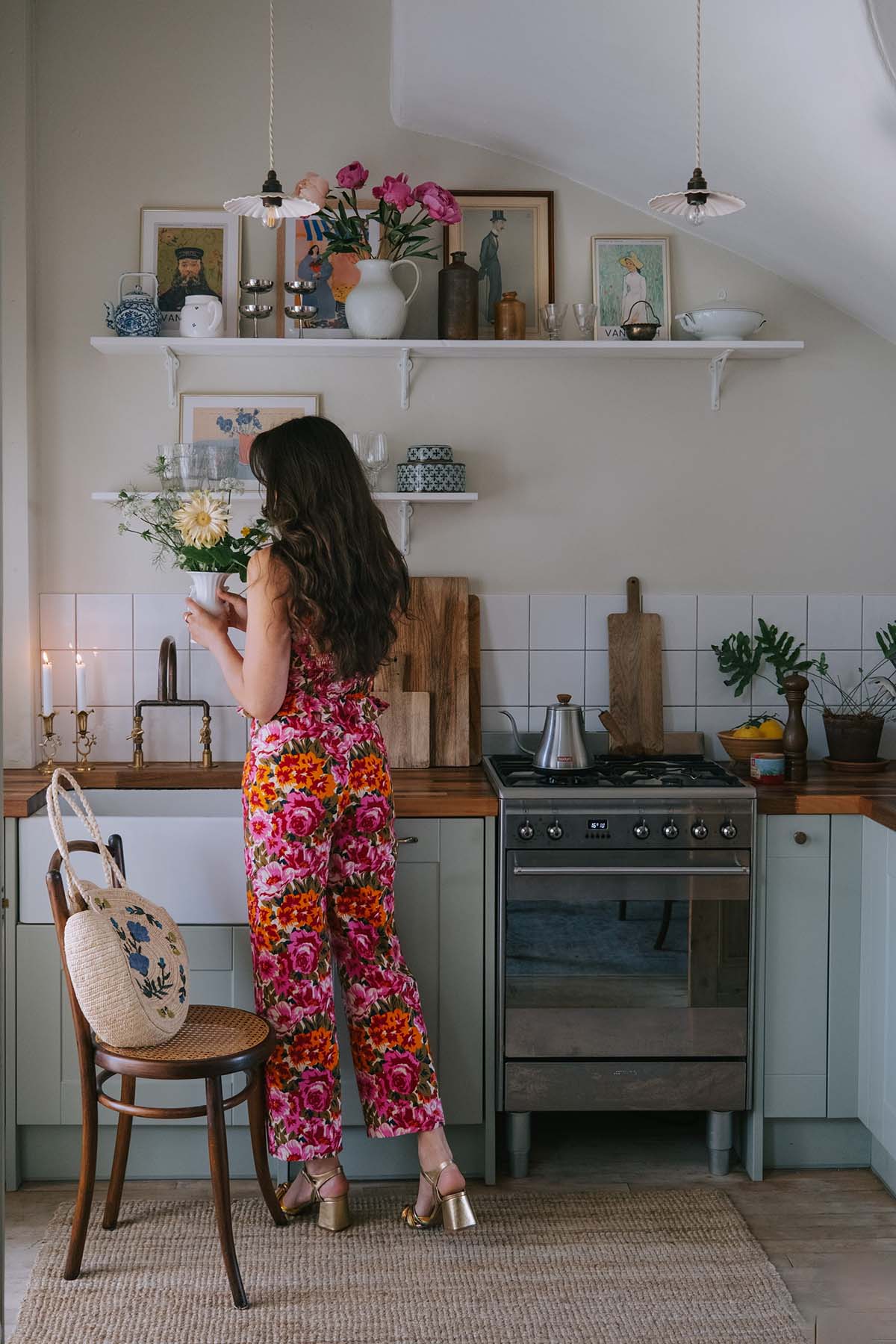 As the first week progressed, however, I realised that a lot of the work which had been done to the house in the recent past had been completed without much knowledge of restoring older buildings.
To be frank, a lot of the previous work was of very poor quality: the boiler broke down, the electrics had been installed by a cowboy and there was water ingress in lots of rooms.
But one step at a time!"
Top tip: "I know the selling and moving process can be knackering  – it was by far one of the most anxiety driven and stressful experiences of my life – but as soon as you slow down, you forget about all of those things that you hated with the interiors and you wanted to change."
THE NEXT INSTALMENT OF PATRICIA'S COLUMN WILL BE OUT ON MONDAY 4TH DECEMBER