When it comes to showstopping Christmas décor, few do it better than David Lawson. He shares about his new collaboration with Sterling Home, plus tips on how to create the perfect festive look
Words Adrianne Webster
The Scottish designer David Lawson is renowned for his ability to add some festive pizazz to any space, having wowed visitors to Kimpton Blythswood Square in Glasgow and Edinburgh's Virgin Hotel with his maximalist Christmas designs.
Now he has teamed up with Scotland's largest furniture retailer Sterling Home on an edit that pulls together his favourite pieces from their array of Christmas interior goodies. His picks were based on products that would be complementary to most homes, and will create a timeless and unfussy, yet suitably festive look for your home.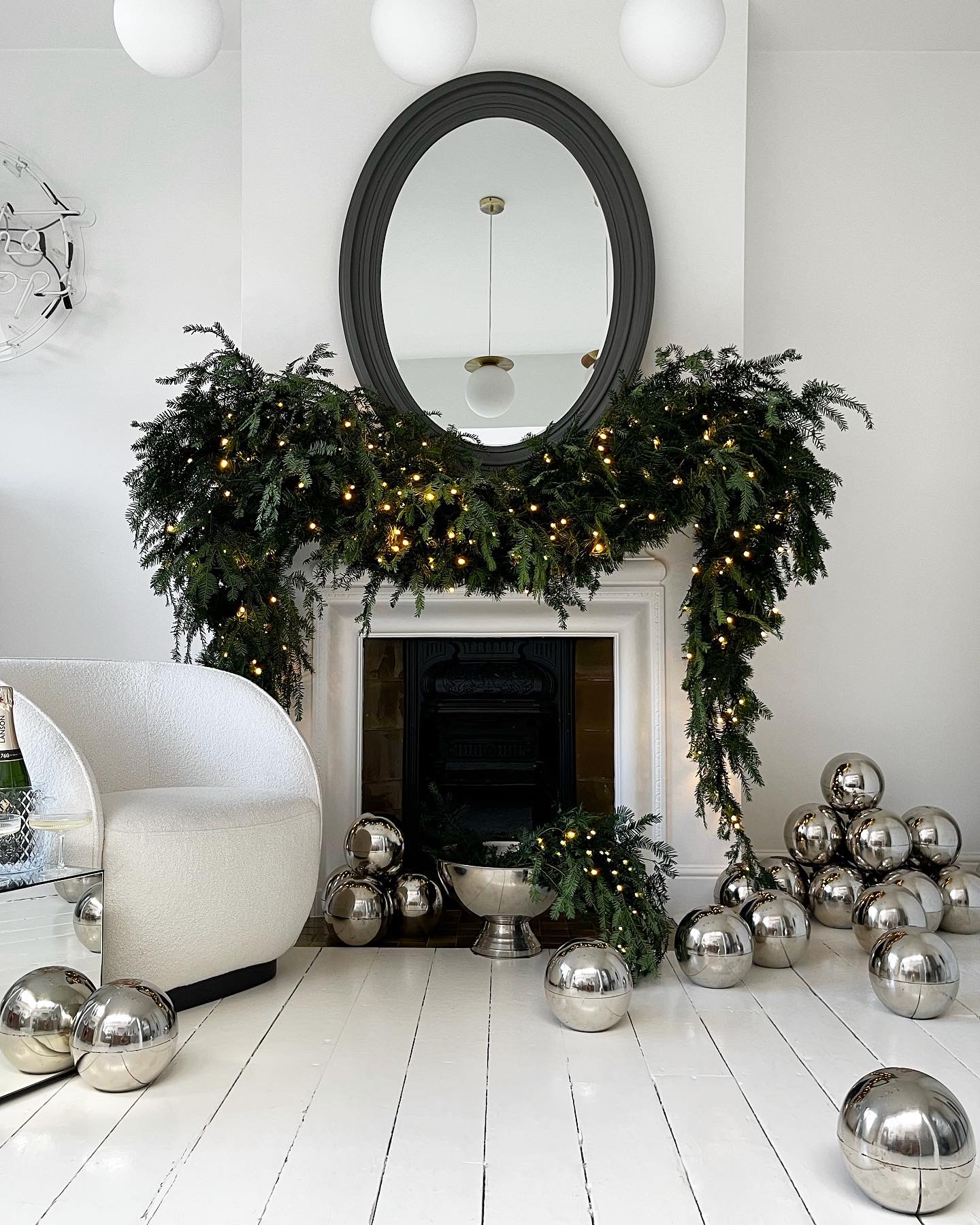 Here, he shares his top takeaways when it comes to festive decorating…
What's the most important thing to consider when decorating the home for Christmas?
When I'm decorating for a hotel, restaurant or bar I like to really look at the space that I'm decorating and work to complement and enhance the interior design and architectural features of the space, ensuring I'm not competing with or overshadowing them. And that's also how I approach decorating my own home.
What are the predominant colours and overall feeling of the space?
If your Christmas decorations work in harmony with the décor of a room you already love, then you're on the right track. Of course, it's also really important to have a bit of fun! And the festive season provides the perfect opportunity to be playful in your home. So think about what you want and need from your space over the Christmas period and then just go for it. I always say that if you absolutely love it, then it's perfect for you.
Tips for adding festive flair to small spaces?
Christmas lights have come on so far in the last few years. And there's a multitude of different styles and effects available now which will provide that much loved festive shimmer and sparkle without taking up any space.
Hang them over picture frames, around windows, place them along the top of bookcases and fireplaces – they easily add that Christmas magic we're all looking for in December.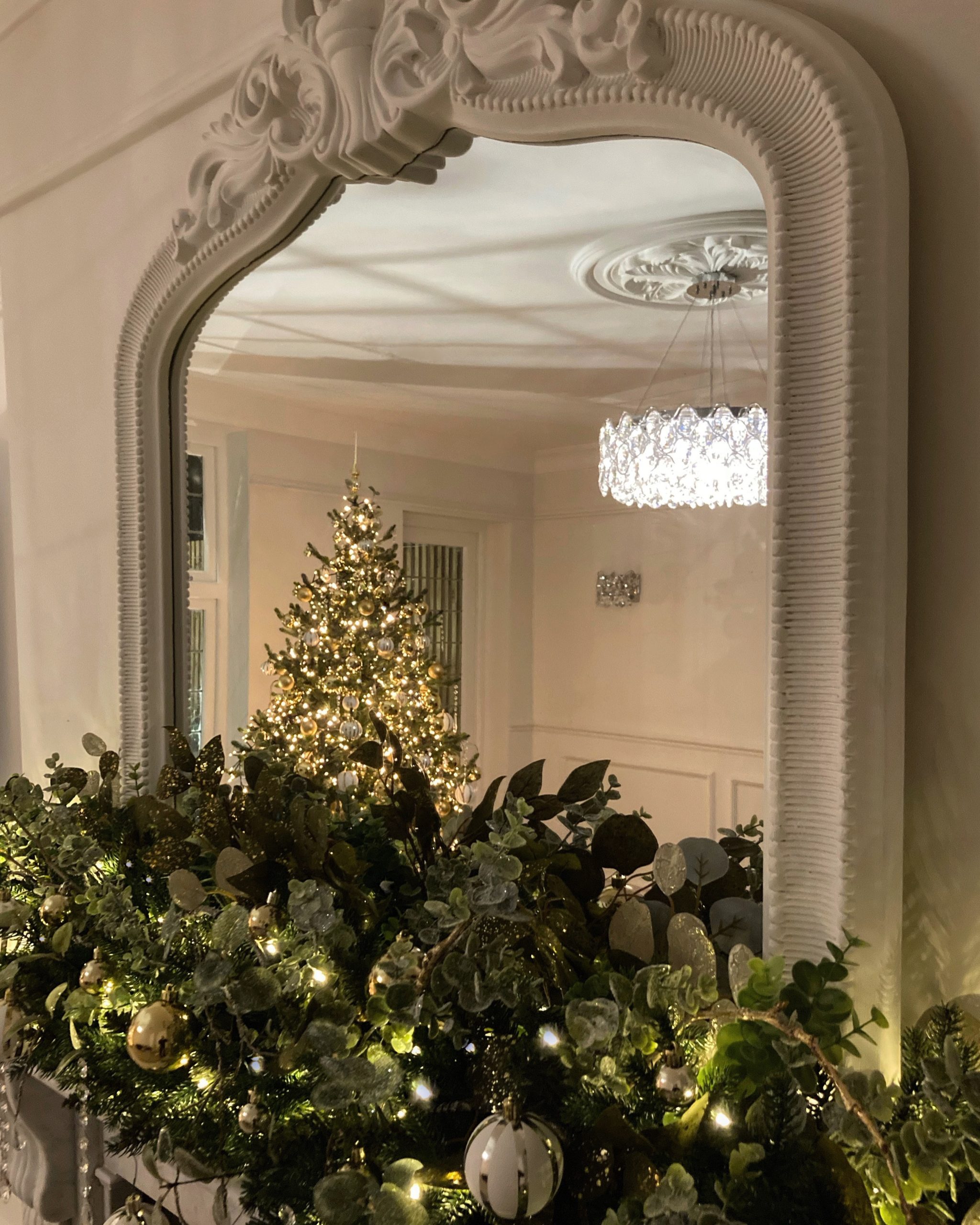 If you could only use one item to decorate at Christmas, what would you pick?
At the moment, it would have to be giant oversized Christmas baubles, as they look great in trees, wreaths and garlands. And their scale also means that they can add a festive touch to lots of different areas of your home. Place a few of them on your coffee table or use them as a dining table centrepiece.
You could also tie a few to your stair banister, which creates a lovely decorative feature. Or hang around your front door to provide a merry welcome for visitors.
Do you buy into Christmas décor trends or prefer to follow your own path?
Trends are an excellent way to discover new products and try things that you might not have otherwise considered. New trends can act as a great source for inspiration, but it's also important to put your own stamp on your Christmas décor.
So don't be scared to mix it up. Add to or edit a décor trend to make it work for your own individual style.
Your favourite Christmas installation project to date?
It's so tough to choose, as there are elements of all my projects which I absolutely love.
However, I am particularly proud of my work at the beautiful Kimpton Blythswood Square Hotel in Glasgow.
2023 will be my fourth year decorating the hotel, which is an absolute masterpiece of art deco design. We switch it up each year with the decorations and I'm incredibly excited for what we've got planned for the upcoming season.
What do you love most about Christmas?
Winters here in the UK can be long, cold and dark. So I guess the thing I love most about Christmas is that everywhere feels bright and festive in the run up to the big day.
Twinkling lights everywhere make December feel a little magical and I think everyone needs a bit of that!
David's edit can be shopped now on Sterling Home