We chat to Laura Selby, owner of Woven Rosa about the her love of the handmade process
Laura Selby and her partner Tom started Woven Rosa as a love letter to finding joy in the slower process of making.
"We first stumbled upon Peruvian rugs five years ago when we were living in Lima," says Laura, "and we knew instantly that this was a creative project we wanted to embark on."
The aim of their business was to bring customers closer to the beautiful Peruvian textiles that are made slowly, with great consideration for impact on people and planet, which is something you don't see very often in today's fast-paced consumer landscape.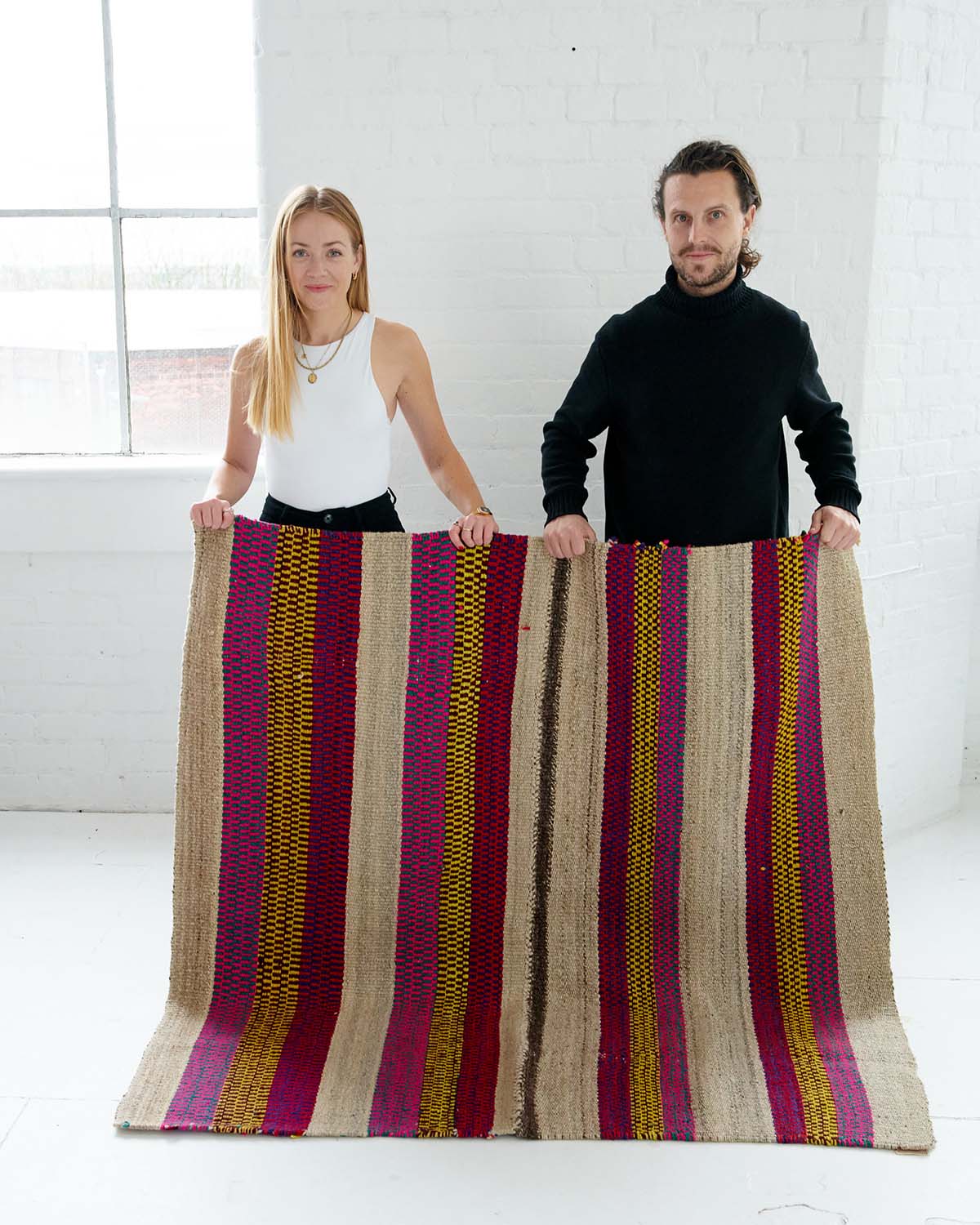 "As well as sourcing Peruvian rugs, we have also started designing our own collections, and have recently loved the process of creating our own tableware with a family of ceramicists in Spain!" says Laura.
"We can't wait to create more."
THE JOY IN SLOWING DOWN
Woven Rosa sells a colourful selection of joyous wares, each piece made using traditional techniques from artisans and markers who they partner with from Peru, to Mexico, to Spain.
The range spans a variety of Peruvian textiles including wool rugs, cushions and premium Alpaca throws, as well as interior accessories of glassware, ceramic tableware and woven coasters.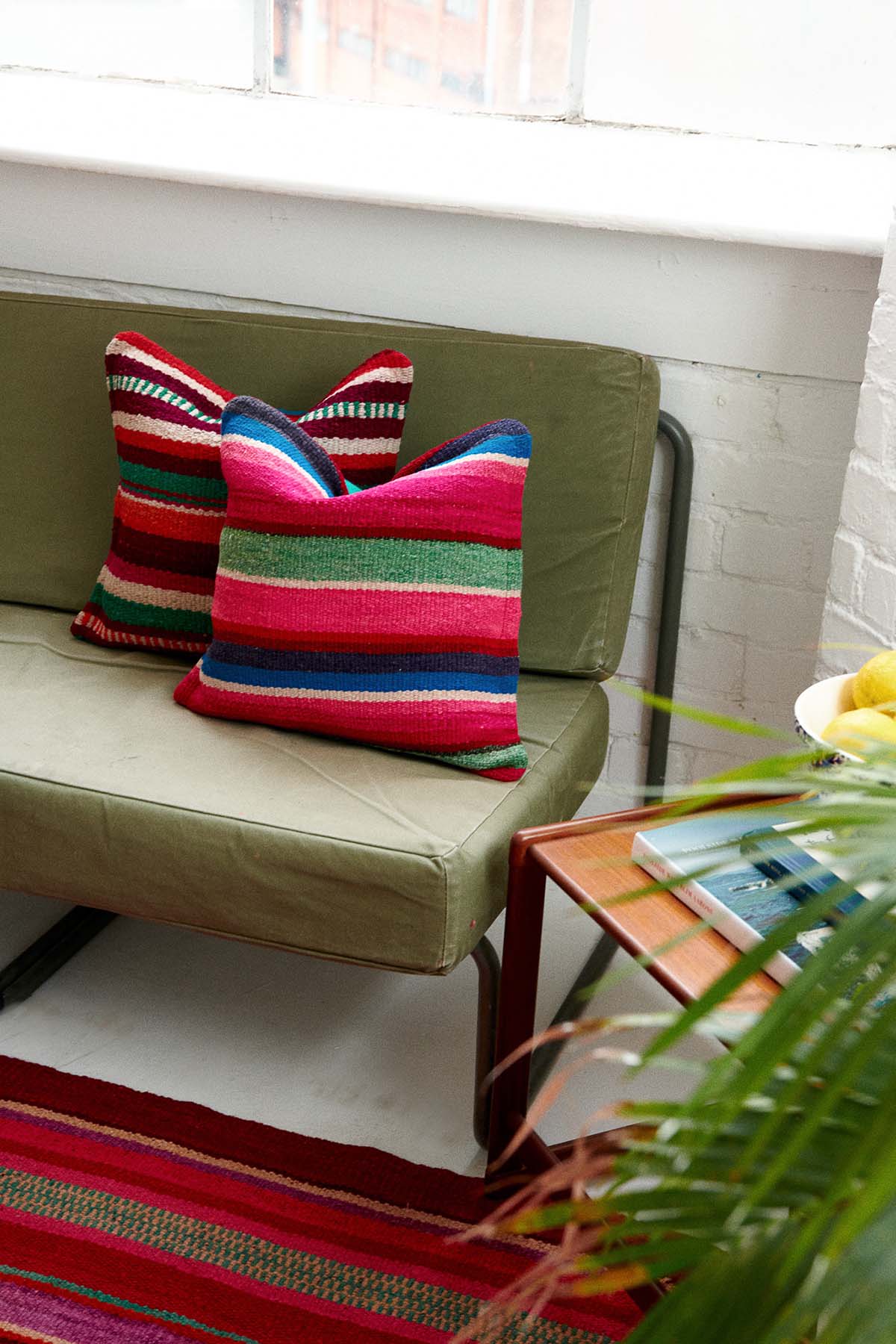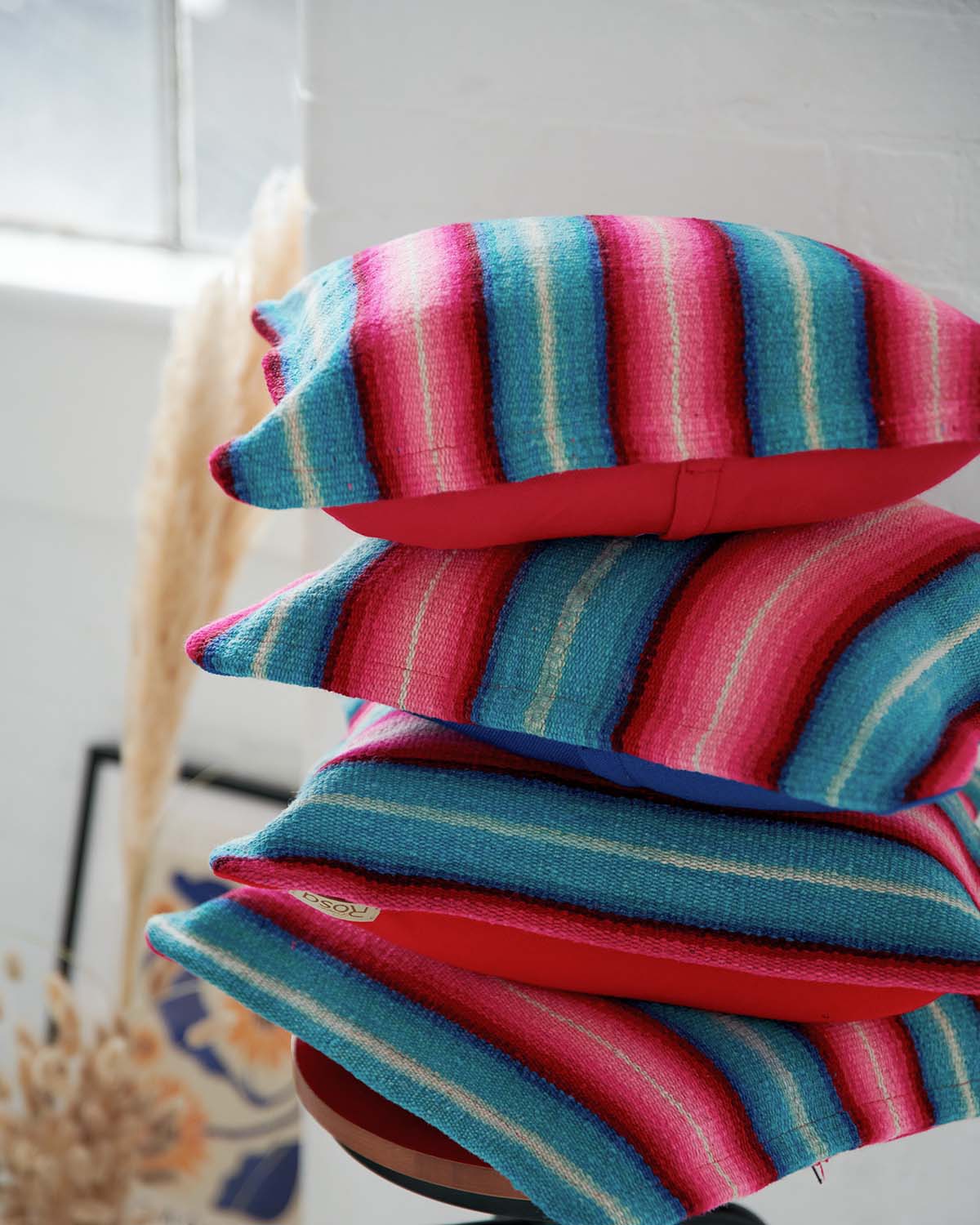 Laura says, "We are proud to sell unique homewares that can't be found everywhere. As everything is handmade, each piece has slight differences and variations making them truly special."
For Laura and Tom, the joy of running Woven Rosa comes from the creativity of their chosen products.
From curating a rug collection to designing a new item, the process of visiting different places and learning from the artisans there and understanding the culture, is an amazing experience.
"The most rewarding part is the relationships we've built between both our artisan partners and our customers. A lot of our customers come back to us multiple times, and it's a nice feeling to have built that trust with them."
"Often, we work with customers to source the perfect rug or help style a room. The personal element is always the most special," says Laura.