It's the first episode in series five of Scotland's Home of the Year, and the SHOTY judges begin their search for outstanding Scottish homes in the East of the country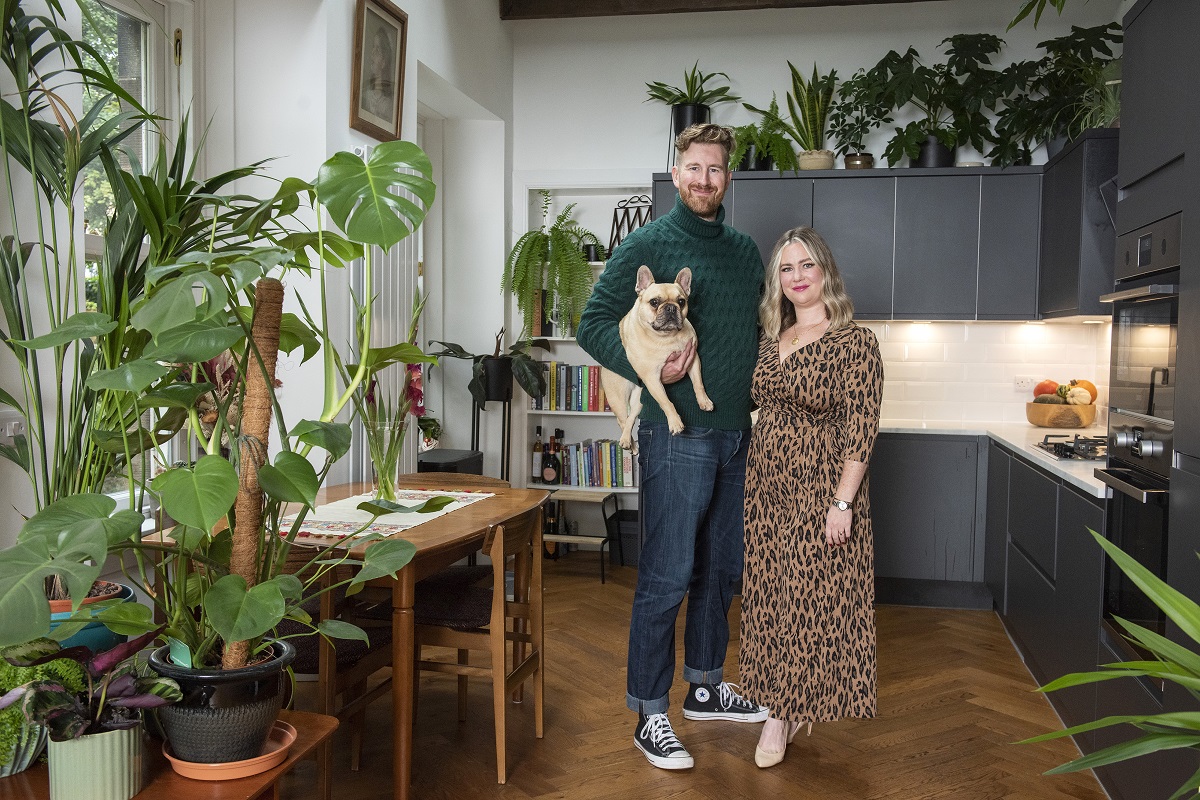 The search for Scotland's Home of the Year is back as interior designer Anna Campbell Jones, architect and lecturer Michael Angus and guest judge Banjo Beale – winner of BBC's Interior Design Masters – search for the best homes in Scotland.
We're starting our peek behind the curtains with some amazing homes including a refurbished, double upper Victorian property in Kirkcaldy; a 90s conversion in Fife; and the Old Train House in Edinburgh, a Victorian renovation that was brought back from the dead by owners Christina and Ben.
Homes & Interiors Scotland caught up with owner and fan of the show Christina to chat about graffiti, community, and the rich history of her amazing home.
We almost didn't get the chance to see inside this wonderful home; Christina tells me that she applied for the show very last minute. "I was so late that the team didn't have time to come out and see the house," says Christina. "So I was filmed walking around like one of the presenters showing the house off!
It was rather cringe watching it back, but we were delighted to be chosen! Between applying and being on the show, it was a matter of a couple of weeks."
The couple, joined by their daughter Vesper and Watson the dog, bought the dilapidated property in December 2019.
Ben noticed that the old station house, which he'd walked past many times with Watson, was up for sale.
"Finding a family home with a garden in Edinburgh is very difficult, especially with a modest renovation budget. This place seemed like such a good option," Christina says.
"The house had a fair bit of interest so although we did really like it, we didn't expect to be the ones who actually got the house in the end.
That was when the true scale of the work that needed to be done hit us – it needed major renovations but, luckily, it had a strong foundation to work from," says Christina.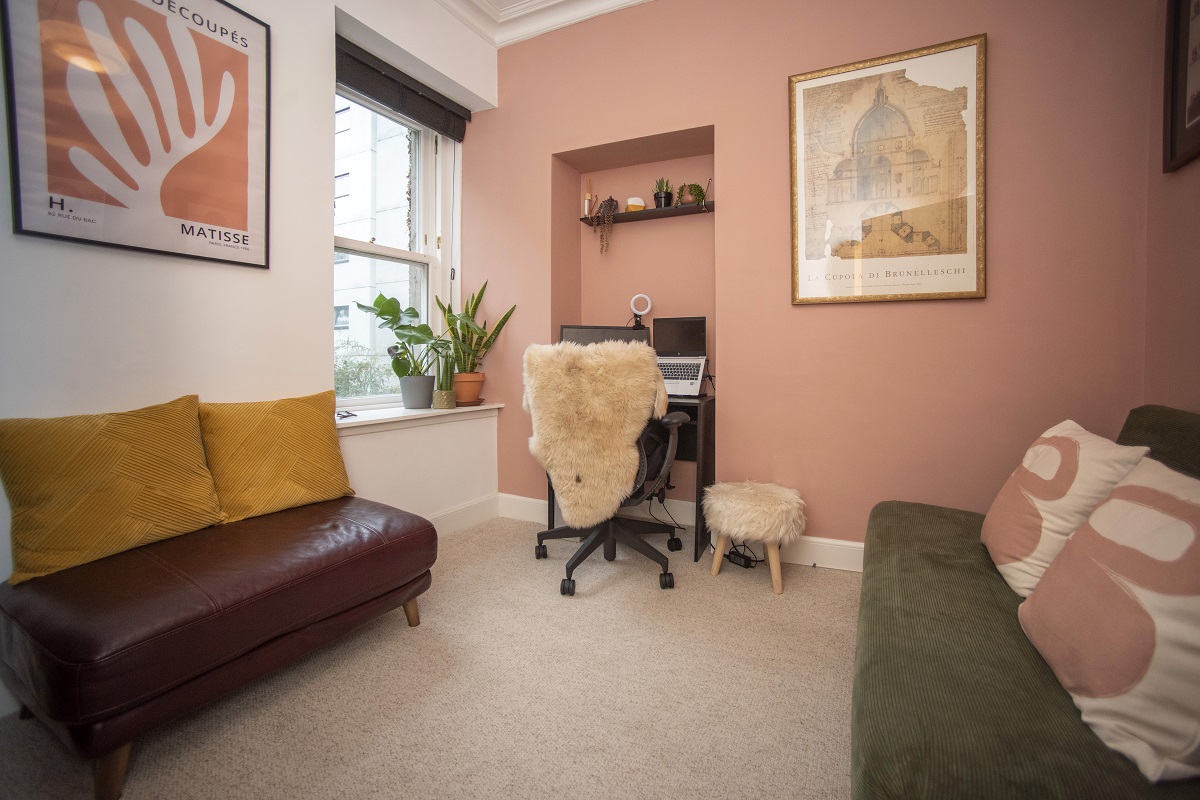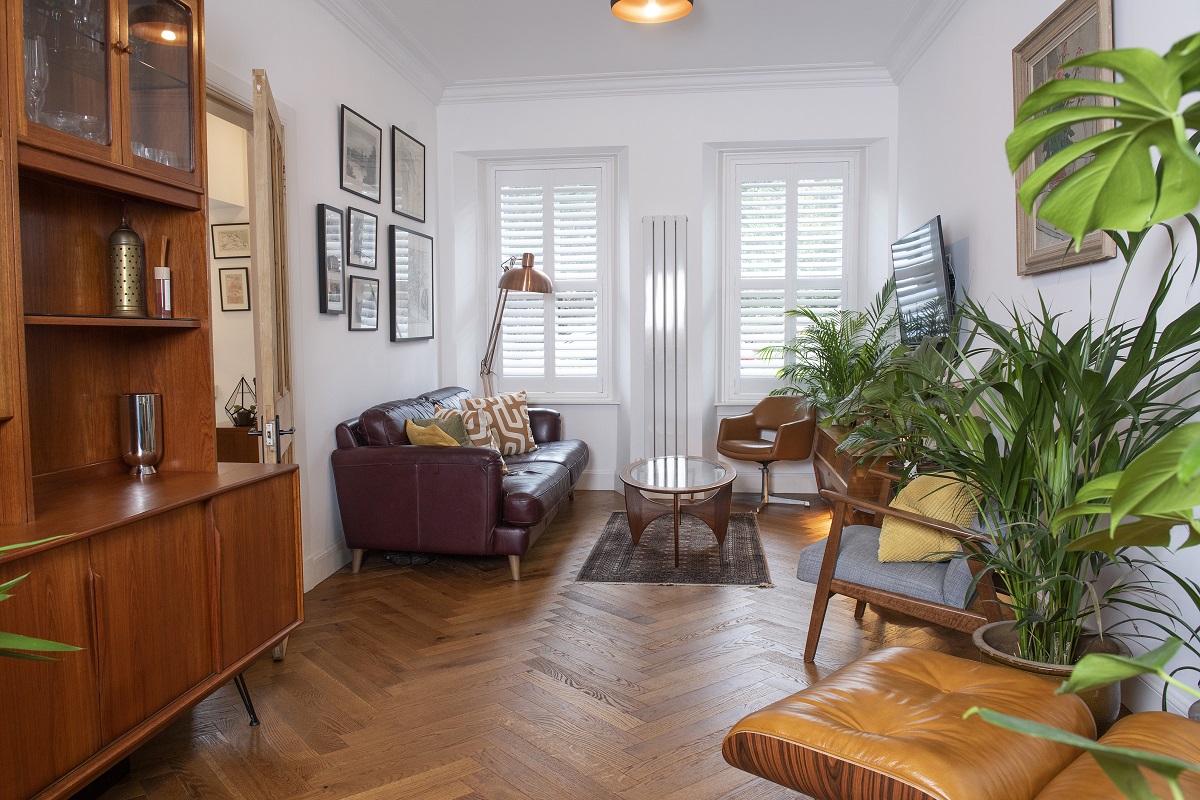 The house wasn't just any old building, either. Although it had sat empty for a decade, it used to be the train station, steeped in history and very much part of the local community.
When neighbours saw that it was being renovated, they began to come and tell the couple their own stories and memories of the station and its history.
"We just love anything with historical value. Ben loves history, and he really enjoyed doing his research on the house and looking up maps of the railway line. We even have some around the house now."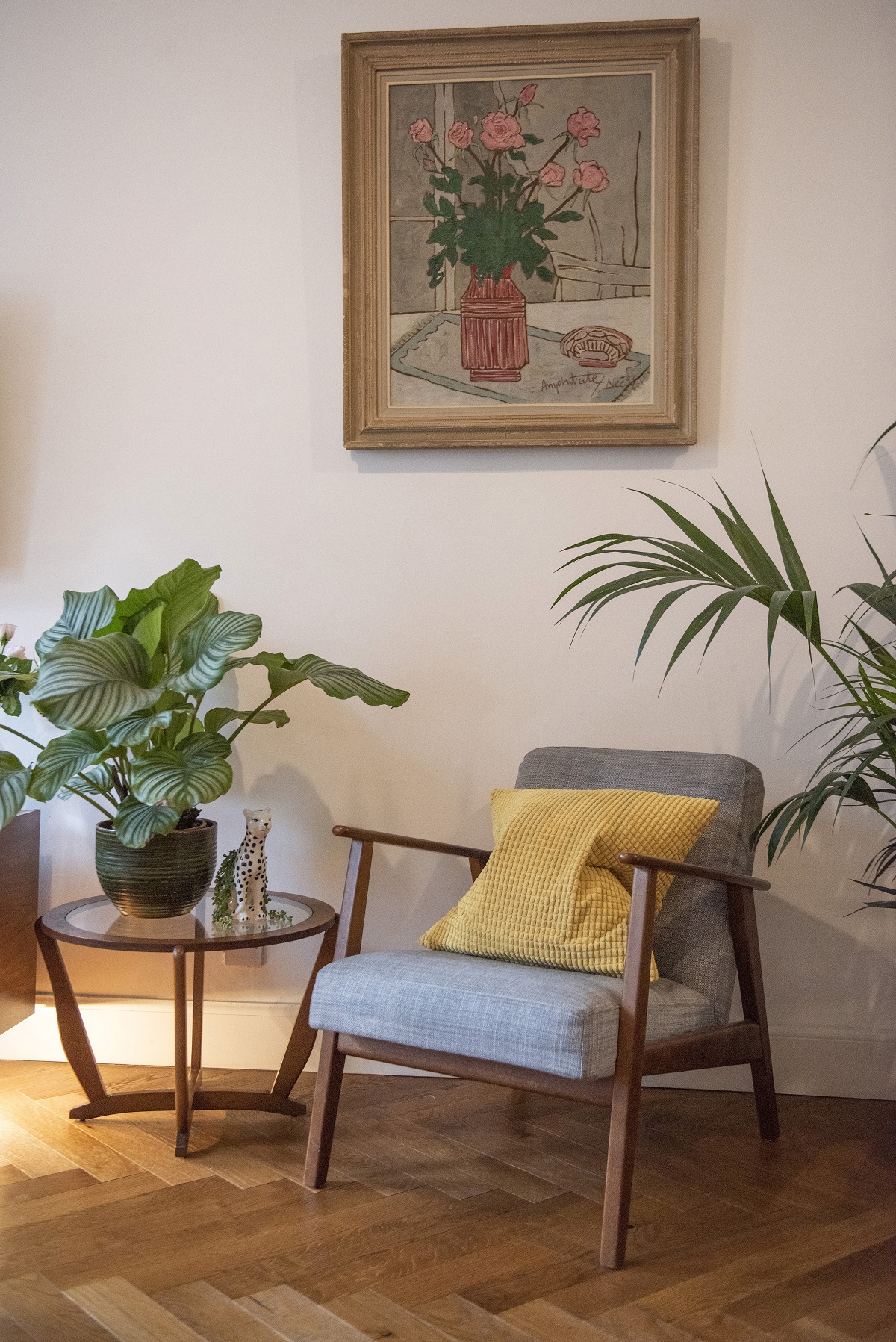 Christina and Ben managed to do a bit of patching up, a mini renovation, before the pandemic hit so the house was able to be lived in.
"We were stuck with it the way it was for about six months before any professionals were allowed to come in," Christina says.
When they could, Christina and Ben got to work on making the Old Train House into a real family home. As a couple, they have a very similar sense of taste and style when it comes to interiors, both really enjoying older items with a story behind them.
"We grew up surrounded by teak, G plan furniture," says Christina, "and that's what we still like now. My parents' style has always been inspirational to me. It's that feeling of nostalgia."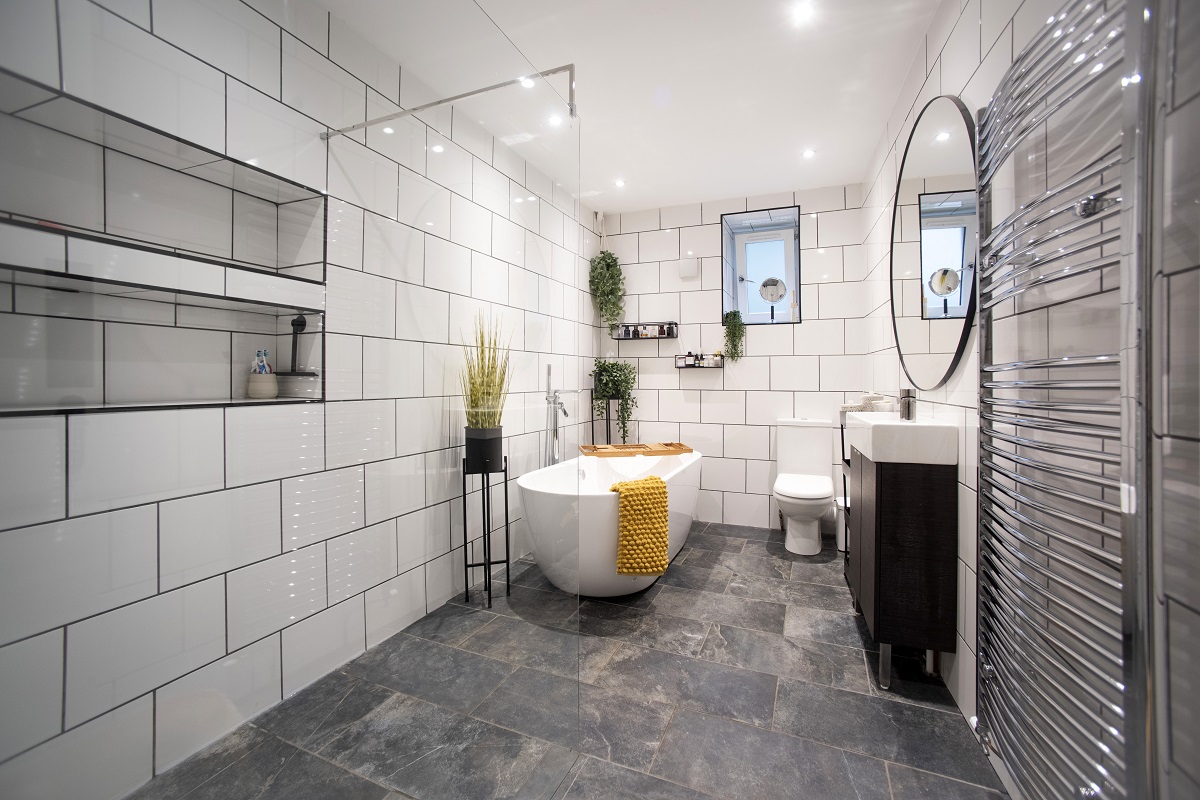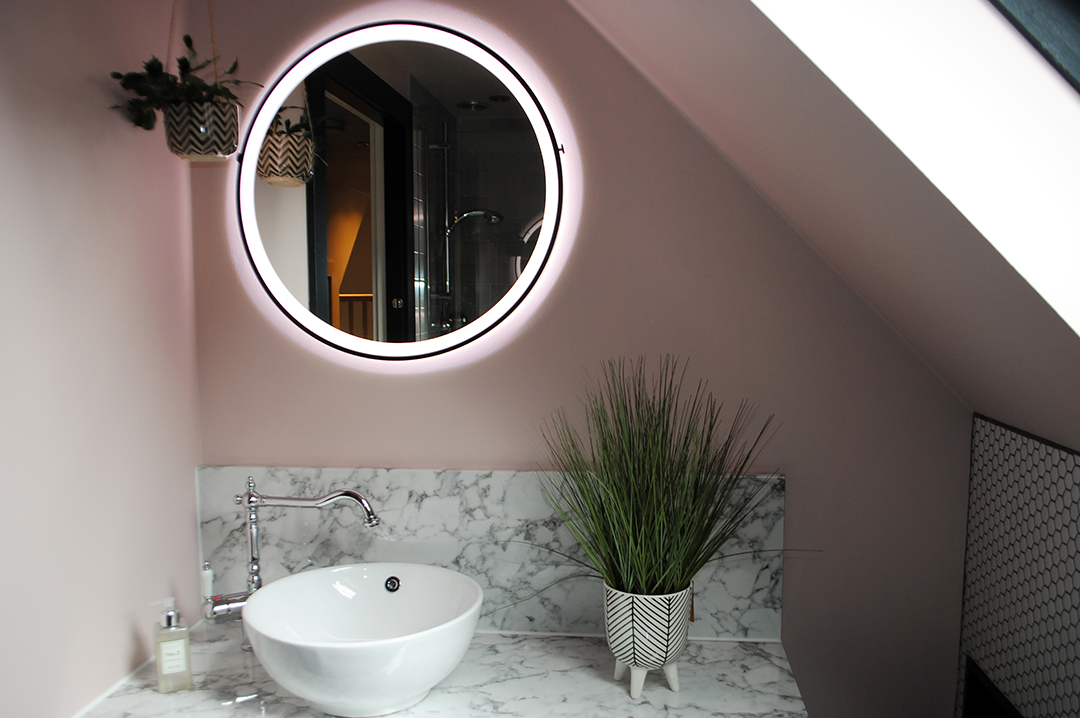 One original feature that they've come to love is the graffiti on the back wall of the house, which couldn't be cleaned off. The family decided to keep it and decorate their outdoor space around it.
They decided to work with it, not against it, and it's become a real feature of their outdoor living space.
We were really keen to know how the process of the show works, and Christina said it was a bit of a surreal experience. "We never got to meet the judges when our home was being filmed.
You leave the house for four to five hours and the filming and judging happens then, which is a pretty weird feeling! The process was so easy though, we thoroughly enjoyed it," says Christina.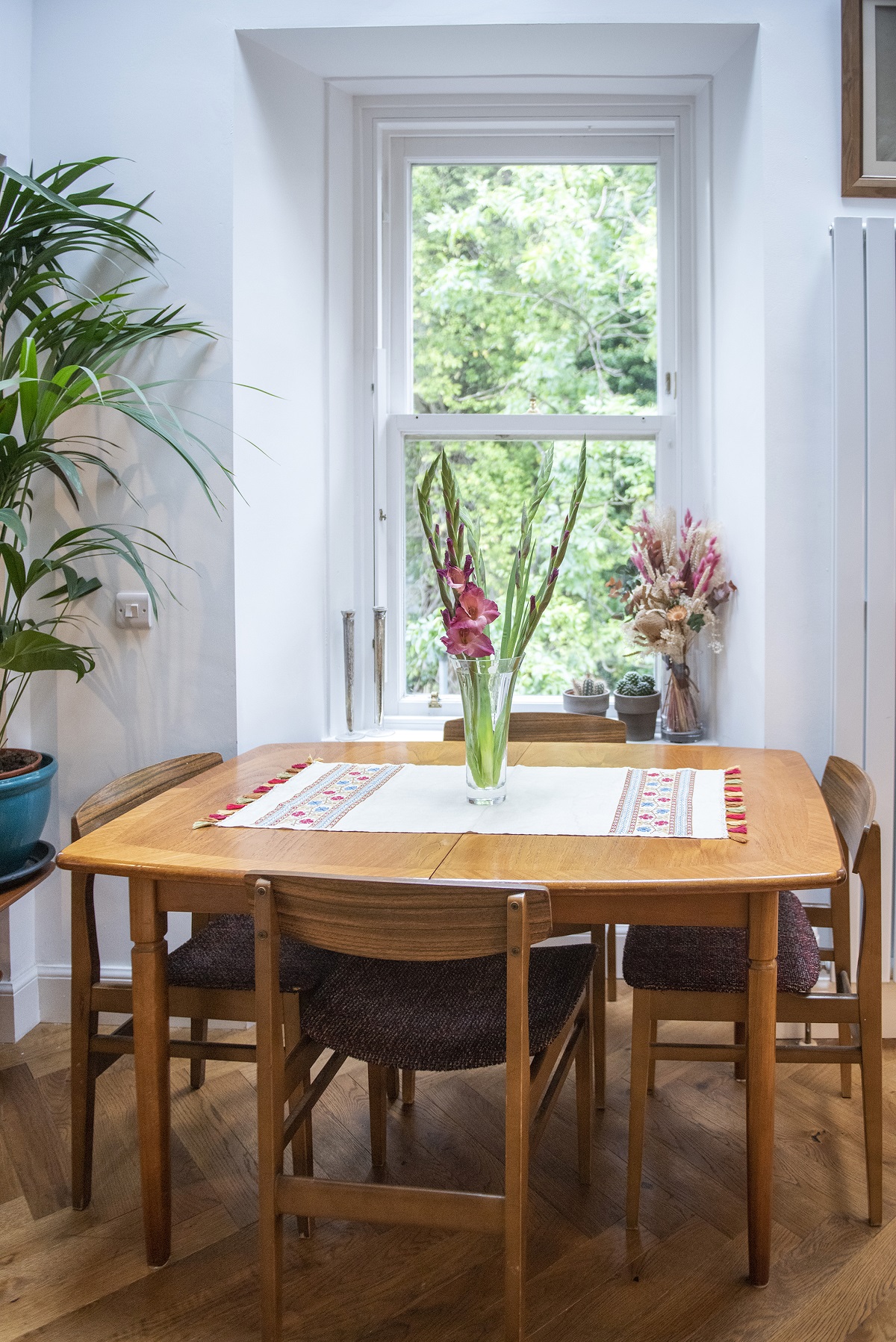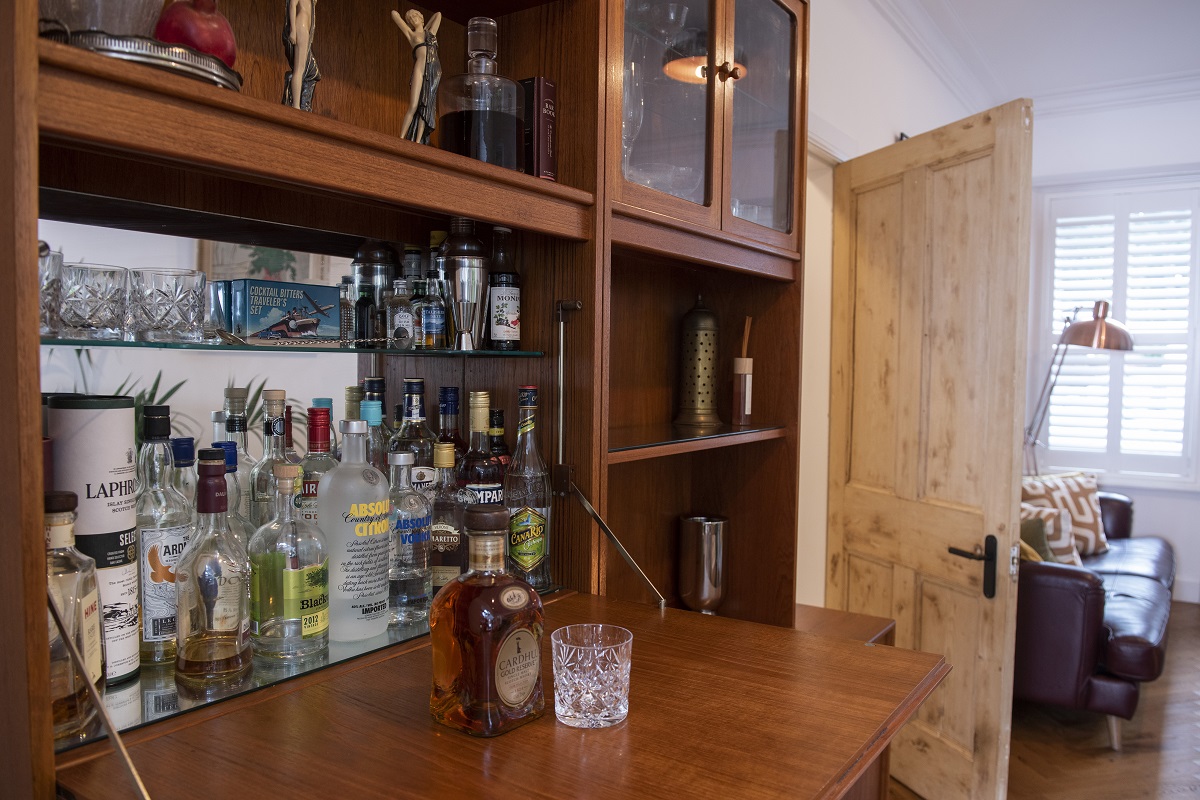 All that's left to do now is wait for the show tonight. Christina and Ben's friends and families are really excited and supportive of their TV debut too. "We'll have a few folk round to watch the episode with us and keep it quite low key," laughs Christina.
"What's been lovely since we filmed is the community support. There's a Facebook group called I Love Leith and someone posted a picture of our house on there, all of the comments were so positive. We've had nothing but lovely feedback!"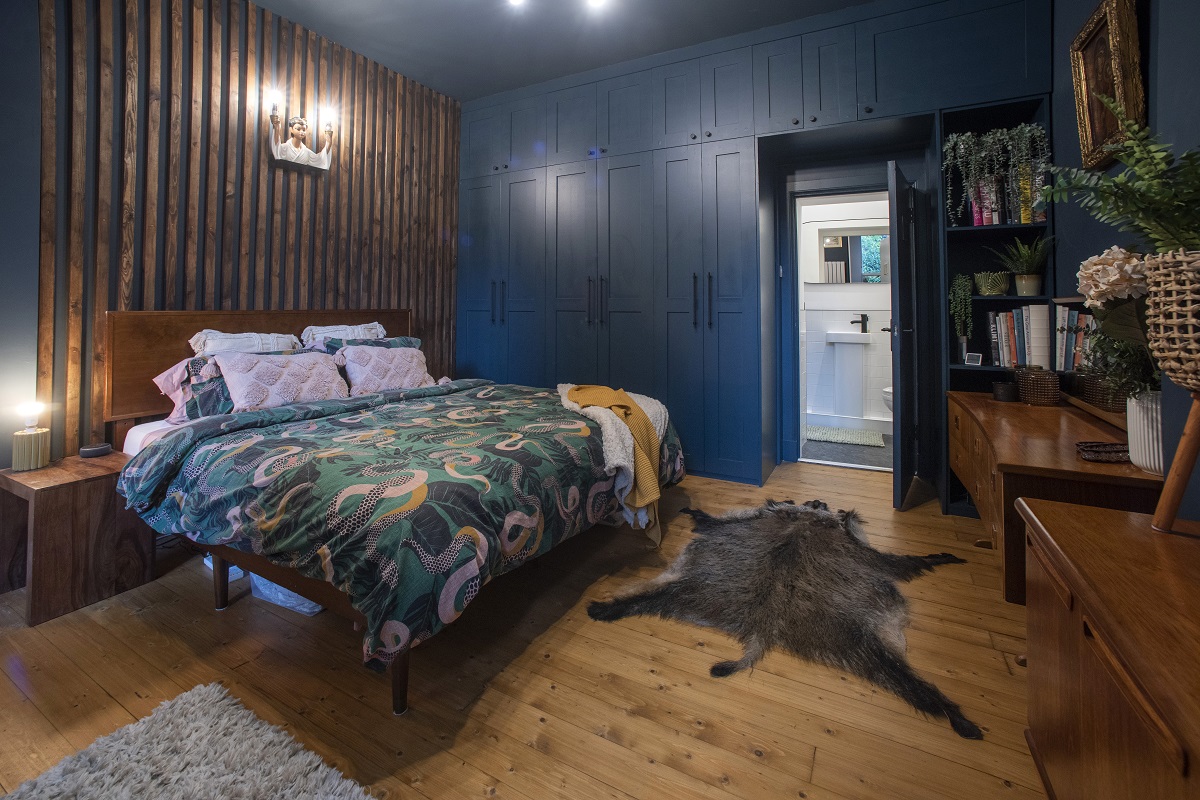 You can follow Christina and Ben's home account on Instagram @theoldtrainhouse
We can't wait to see tonight's ep! Tune into Scotland's Home of the Year on BBC One Scotland at 8.30pm for episode 1/7: East.
Let us know what your favourite home was on social media!
Follow us on Instagram and Facebook to join in with the conversation.