Intricate craftsmanship and bespoke finishes set the scene in one of the most
prestigious developments in the world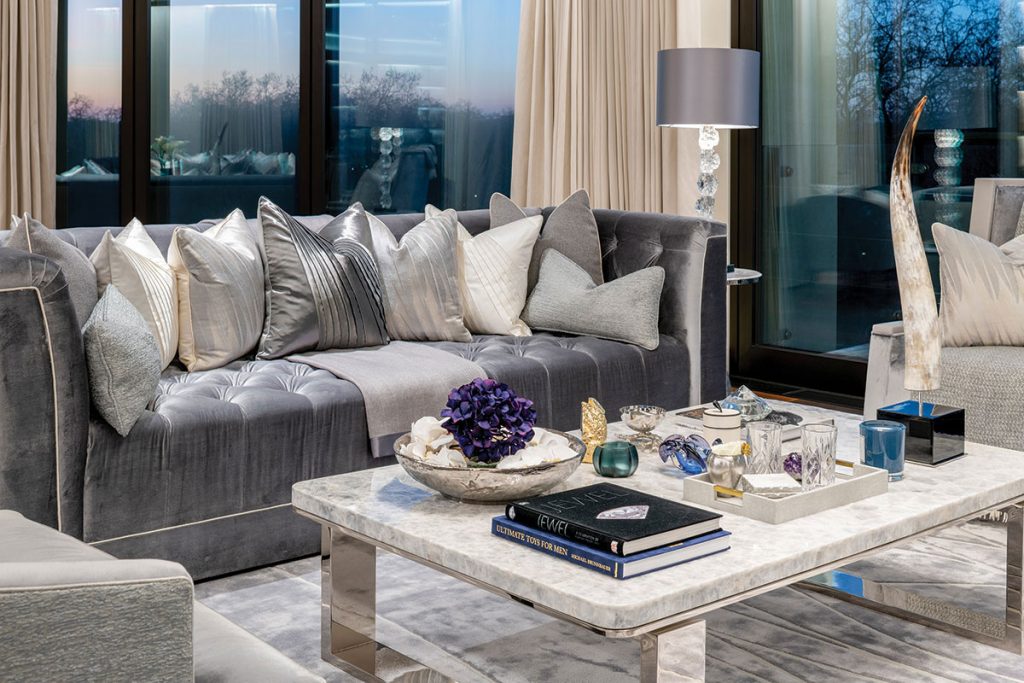 Words Gillian Welsh
Can you remember the last time you heard a developer or an estate agent describe a new apartment block as anything other than 'luxury flats'? The term has become so over-used it has lost its meaning. Luxury flats these days, we all suspect, are rarely anything more than pretty standard flats.
Of course, there are still corners of the property market that can legitimately claim the L word – London's One Hyde Park, for instance. Since it opened in 2009, the development has been considered among the most prestigious in the world. Its 86 'residences' (calling them flats really doesn't do them justice) are home to some seriously wealthy people, and one of its four penthouses is rumoured to have changed hands recently for a mind-boggling £160m – which, if true, would make it Britain's most expensive property.
So what do you get for your money? Well, the build quality is superb, naturally, but it's the location – facing north onto the green acres of Hyde Park and south across Knightsbridge – that really makes this place special. The Queen lives practically next door, and if you run out of milk, Harrods is on the corner. Not that you will run out of milk – part of the deal when you buy is that you get 24-hour room service from your nearest neighbour, the five-star Mandarin Oriental hotel.
There's also an in-house maid service, same-day laundry and dry cleaning, 24-hour SAS-trained security, a private temperature-controlled wine store for each apartment, swimming pools and saunas, steam rooms, a squash court and a cinema. Oh, and that other city-centre bugbear, parking, is also taken care of, together with a car valeting service.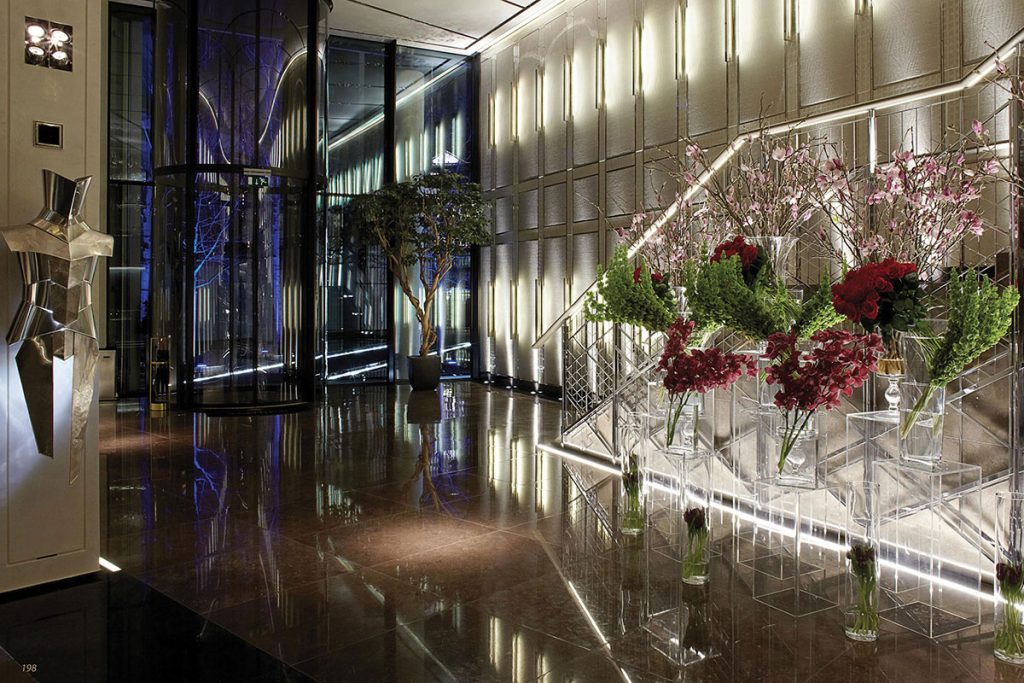 London's top interior designers have been kept busy over the past decade as an assortment of pop stars, tycoons and members of the international super-rich have moved in, all seeking the kind of lavish interiors such a prestigious address merits.
The new owner of this particular residence brought in the ultra-high-end Carlisle Design Studio to work on the flat's five bedrooms, several sitting rooms and two terraces. Matthew Carlisle, the creative director of CDS, provided a full turnkey service, just as he has done for clients in New York, Rio de Janeiro, Moscow and Shanghai.
"This apartment had been unoccupied for several years before it was sold, so we had to refurbish and update the services before we looked at the decoration," he says. "The idea was to create a formal but relaxing pied-à-terre that would appeal to the design tastes of the owner and his family, and give it a unified look on top of the existing structure, which couldn't be changed."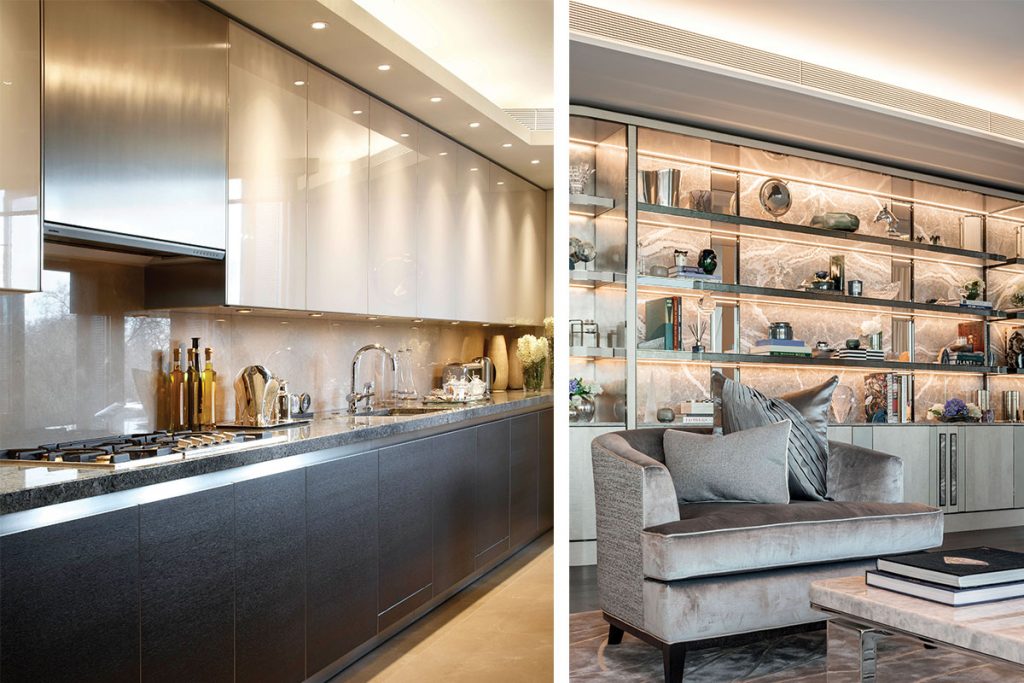 CDS assembled a team of specialists experienced in creating sumptuous, high-spec rooms to craft a scheme that would ooze elegant sophistication. No compromises were made in the selection of materials (look closely and you'll see that more than 15 different types of stone have been used, sourced from around the globe – from monumental slabs of granite to thin marble sliced so finely it's translucent).
Just about all the furniture is bespoke, partly because CDS wanted to give their client one-of-a-kind designs, but primarily because it would allow them to create a flowing, harmonious home that fits him and his family like a glove.
The owner's love of the geometric shapes and patterns of Art Deco was the springboard for the scheme, augmented by inspiration drawn from the surroundings, both the abundant natural forms of the park and the man-made textures of the nearby buildings.
The whole apartment shares a muted colour palette, with different accents to the fore in each room, ensuring individual spaces have their own character while still feeling connected. Browns, greys and silvers in timber and stone dovetail with exquisite detailing in bronze and matt brass, all of which beautifully offsets the subtle blues and greens found in some of the cushions, upholstery and decorative objects.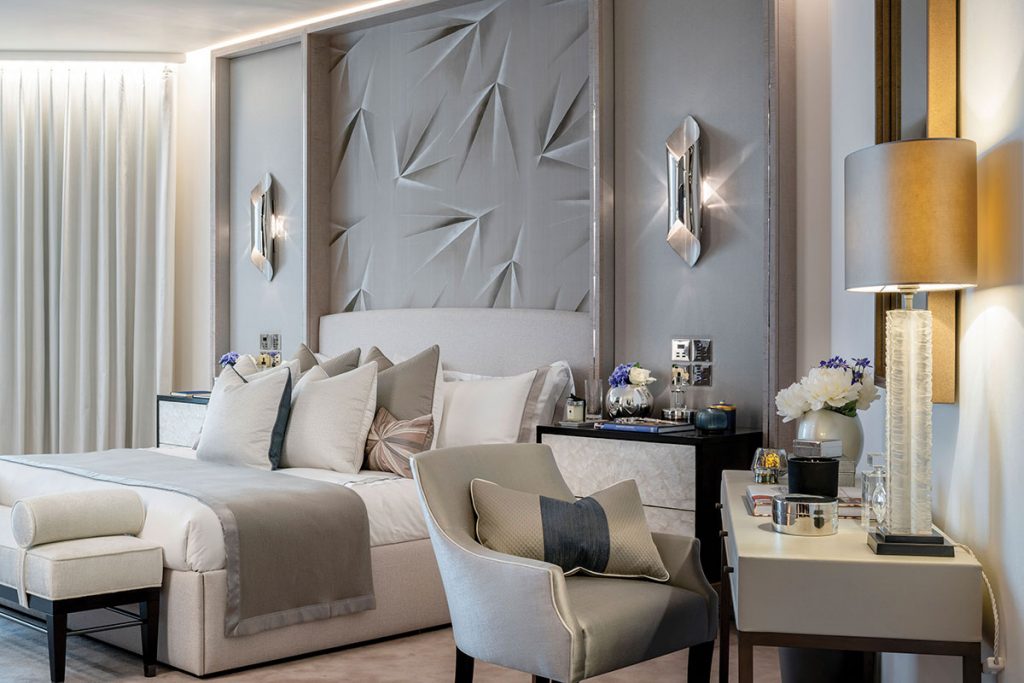 There was no room for error here, so the design team knew they'd need to go to extreme lengths to ensure that absolutely every aspect of the renovation was utterly precise. Their solution? To construct a full prototype apartment in a warehouse to check everything from the door handles to skirting boards.
"It's our job to make sure the architecture, furnishings, lighting and accessories combine seamlessly and elegantly to create a world-class home," explains Carlisle. "Back-lit alabaster and sculpted leather wall panels, custom-made specialist finishes and wallpapers, marble inlays and metal detailing come together here to create a modern, elegant and very luxurious interior."
At the same- time, the flat had to be practical and feel homely and very comfortable – the owner might be a millionaire, but Carlisle says he is also the most down-to-earth and open-minded person he and his team have ever worked with.
You could pin the success of this project on many factors (the meticulous, skilful hand-crafting, for instance), but its location within One Hyde Park's four 'pavilions' has been crucial. It sits high up at one end of the development, allowing it unrivalled views not just of the park but of Knightsbridge's main arteries, including the luxury shopping avenues of Sloane Street and Brompton Road.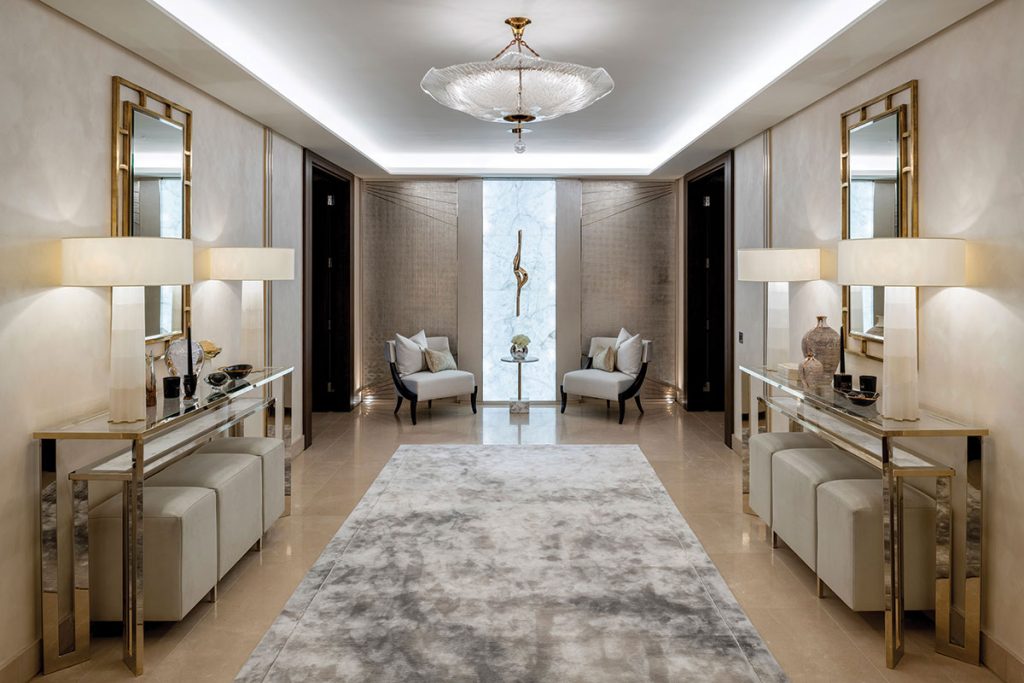 This airy position brings in masses of natural light (there's floor-to-ceiling triple-glazing everywhere), counteracting the shading effect of the asymmetrical shape of many of the rooms and the central spine corridor. Carlisle and his team added sculptural ceiling lighting by Lasvit to the main rooms, and wall sconces and task lighting to passageways and room corners.
The whole project, from the design stage through the making of the furnishings to the final placement of the accessories, was completed in just 12 months, a stunningly short time frame given just how much intervention was required. But that is just one more remarkable thing about this place. "The whole aim of One Hyde Park was to be the best example of luxurious living, combining ground-breaking architecture with bold and timeless interior design and facilities of the highest standard," acknowledges Carlisle. He has certainly got that right.