Works by the Cape Town-born Edinburgh-based artist can be found in private collections in South Africa, France, Malaysia the USA and Scotland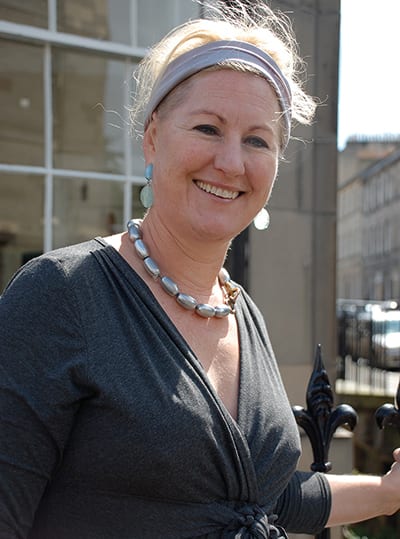 I was born into a family of Early Dutch Settlers who pioneered wine-making in South Africa. Raised in Cape Town, I studied community development work at the city's university, had a career as a jazz singer and later owned a successful event-management business, before eventually dedicating myself to art. My studies at Edinburgh College of Art helped to kick-start my painting practice.
In this work, Clarity VII, the painting process is fast-paced, all about performance in a creative moment. It may be seen as an abstraction of land and sea, the green being the earth and the purple representing the water. It could be interpreted quite differently, however – as islands seen from above or as large river rocks, for example. The viewer is invited to create his or her own story and project this on to the canvas.
Lucid dreams are commonly understood to represent the hacking of the subconscious mind. Painting, for me, is the process of dumping my collective memory on to the canvas.
The use of archetypal shapes, such as circles, spheres and squares, reinforces the universality of life with all of its many common themes: beginnings, endings, life and death, liminal states of being. The economy of line, texture and colour in this work underlines this.
As nonagenarian artist Etel Adnan said in an interview recently, "Art has a political function, in the sense that it brings something life-enhancing, a desire for life." It makes her happy and that's why she does it. Being able to share that joy through one's paintings is a wonderful thing.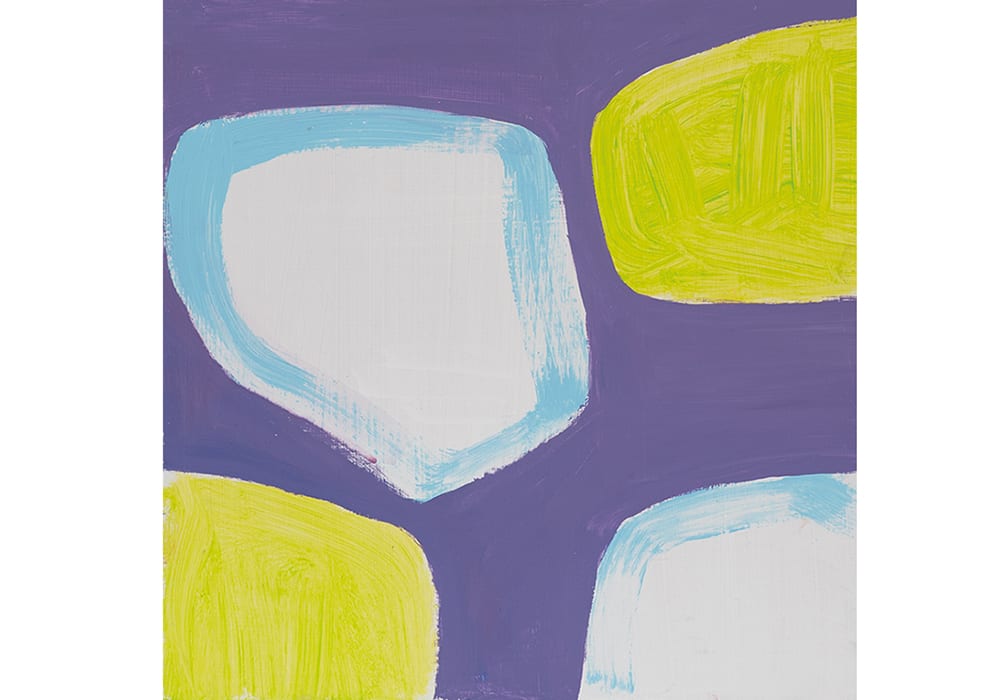 On a grey day in Edinburgh, visitors to my pop-up gallery in Stockbridge often comment on how their mood has altered after seeing my work. It's as if they'd spent 15 minutes with me in Cape Town. Something has shifted.