The mixed media artist studied at the New York Studio School of Drawing, Painting and Sculpture. Now working from her studio in Ayrshire, she incorporates sculpture, drawing and painting, often within a single piece of work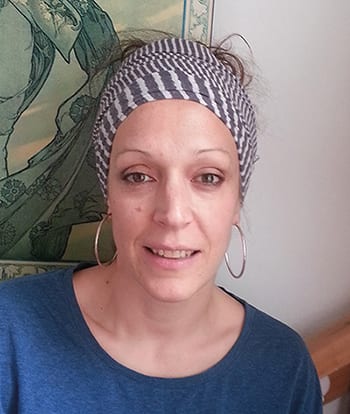 Since I left art school in 2001 until quite recently, I thought of myself as a painter who made the occasional wire piece, although there was a big part of me that was desperate to explore a love for sculpture and construction.
It is only over the past couple of years that I've begun to follow this path, challenging myself by exploring and experimenting with new materials.
I am always on the lookout for interesting pieces of wood and metal to incorporate into my work. This piece, Bird Song, came about after I'd found the piece of driftwood on the beach. Most of my work is inspired by wildlife, so I knew I'd make some birds to sit on the wood; it was just about deciding whether to frame it or leave it free-standing.
During the process of making the wire birds, I remembered about an old frame that I'd salvaged; all it needed was a little restoration.
I am always nervous when it's time to pour the resin, which is the final element that holds the piece together, especially one on this scale. Once it's poured, I cover it up and don't look at it for three or four days while the resin cures. I can only wait and hope that it will turn out as planned.
These birds are now inspiration for a collection of drawings and paintings on various surfaces, including plaster and canvas. One piece always evolves into several new artworks.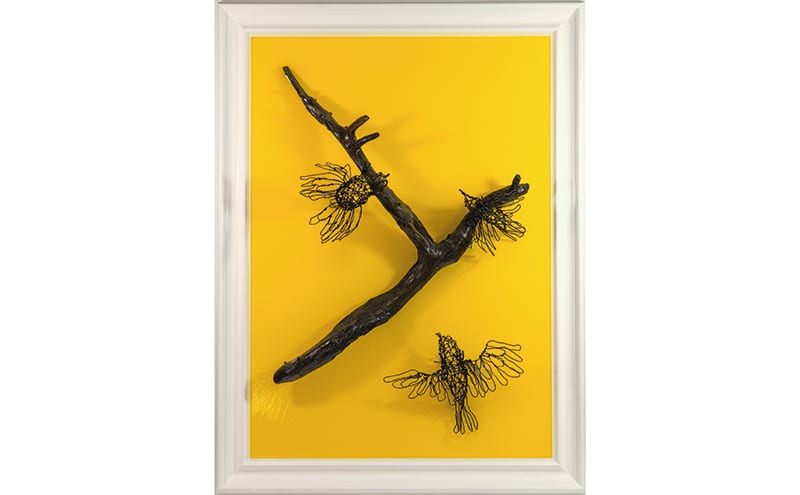 My work is about the construction of elements and seeing how they come together. The final outcome may not always be as I had intended, but working this way means my creative process is continually developing. The process is just as exciting to me as the results.