Prepare for the sun's arrival with a seating area ready for outdoor entertaining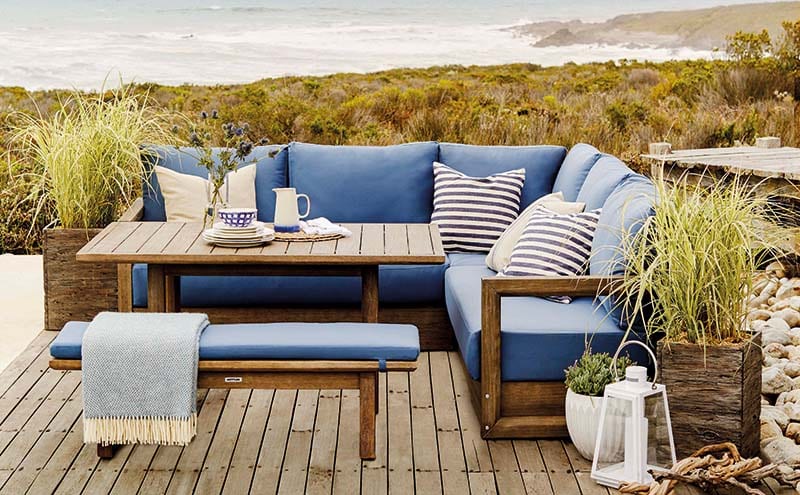 Words Caitlin Clements
Nothing heralds the arrival of spring like dining al fresco. However, before the relaxation can begin there's some prepping to be done. Firstly, with the ground itself. "If you're happy with the existing paving and it's in good condition the best way to freshen it up is by having it pressure washed and perhaps repointed," says Susan Gallagher of Terra Firma Gardens. "If it's old, cracked and well past its best you could have all of it removed and replaced with new paving, preferably natural stone which is now, in many cases, cheaper than concrete imitation stone. It lasts longer and weathers much better in our climate, too"
Once the groundwork's done, decide what sort of seating area will work best for your lifestyle. According to Jon Holloway, founder of Garden Trading, you should do "invest in an a sofa or dining table, add planters to create interest and perhaps a fire pit to take away the evening chill along with outdoor lighting." For this year, the trend will be 'modular', says Jenny Hurren, director of Out There Interiors. "Mix a range of chairs, stools and tables to create the size and shape you need. Accessorise the space with floor cushions and complete it with decorative items and oversized plants in beautiful pots," she says.
---
Home made
Make sure you pay attention to what your garden furniture is made of before you buy and be on the look out for new options. "The mix of materials has widened enormously over the last few years and we have embraced other weatherproof materials from cement fibre to polywood which maintain their initial finish despite the British climate," says Jon Holloway of Garden Trading. Genoveva Alfaro, director of Dash & Albert Europe, suggests we look to PET, which is "a blend of recycled polyester, made from recycled plastic bottles. Nearly indistinguishable from wool, this innovative fibre is soft to the touch and can be cleaned up in a snap. It's UV-treated for outdoor use and it's easy to spot-clean with soapy water."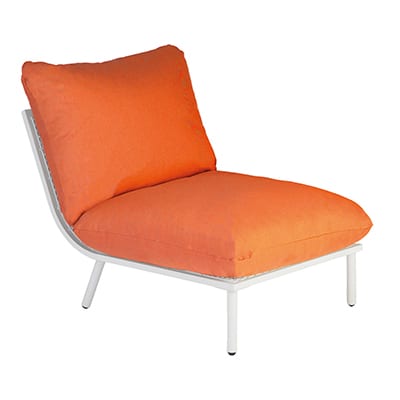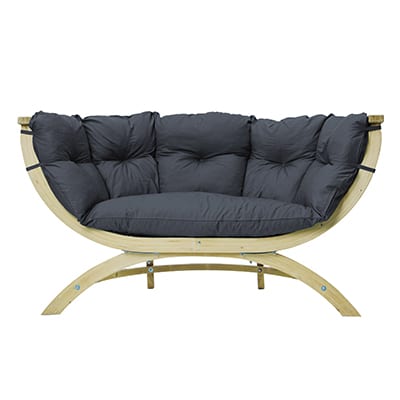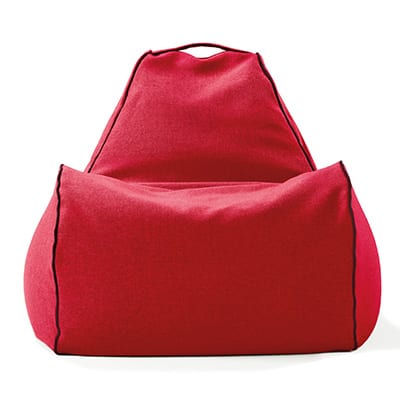 Room for more
It might be tempting to buy an abundance of outdoor furniture as soon as the sun shines, but consider where you will keep it. "Thinking about the main uses for the outdoor seating area is important, plus what storage you have, as this will effect the kind of materials to choose based on whether furniture sets will need to stay outside all year round," says Craig Roman of Dobbies Garden Centres. Look to furniture that will be easy to stow away. "Collapsible furniture is great for space saving and protecting your furniture over winter," says Garden Trading's Jon Holloway.