Answers from the best in the business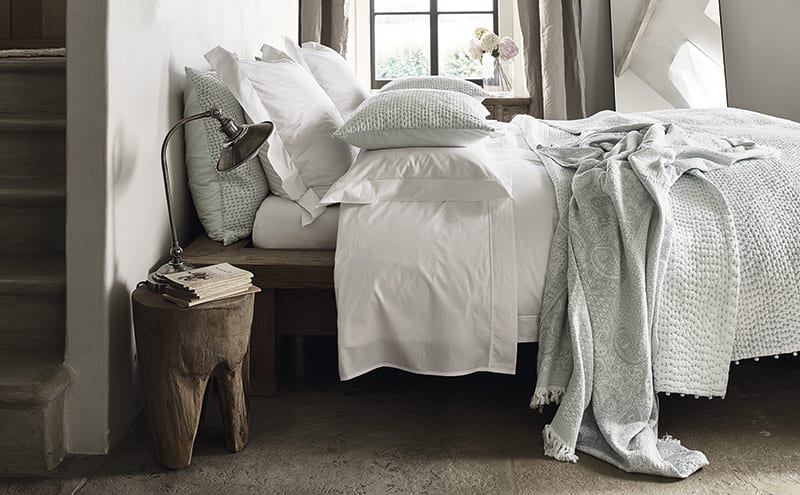 Any tips for choosing a chest of drawers?
Before deciding on a style, consider what you'll be using the chest of drawers for. Is it to store large chunky jumpers that call for deep drawers or small socks that need far less space? We would recommend you go for a larger chest of drawers that has a mixture of drawer sizes to get the best of both worlds. As for style of furniture, there are all sorts of options, from large statement pieces to whatever will tie in with the theme of your bedroom. Our favourite finish at the moment is reclaimed wood. It looks great and is perfect for the environmentally conscious!
Amy Ure, Sterling Furniture
---
Is there any way to avoid clutter?
Yes – If you plan and edit, that is, to help you choose the right type of storage and only keep what you need. If you tend to throw things on 'that chair' (everyone has one!), get a purpose-made 'butler' or clothes stand. Alternatively, is there a wall to which you could add some attractive hooks? Draping or hanging your worn-once items is far better that letting them pile up and crease in the corner of the room. Niches work well in the bedroom too. A little niche by the bed will house your books, clock and any other little trinkets, leaving the bedside table clear for a lamp. Don't forget the importance of ongoing editing of your belongings. Only hold on to pieces that you love or that are useful.
Dixie Mirowski, Catalog Ltd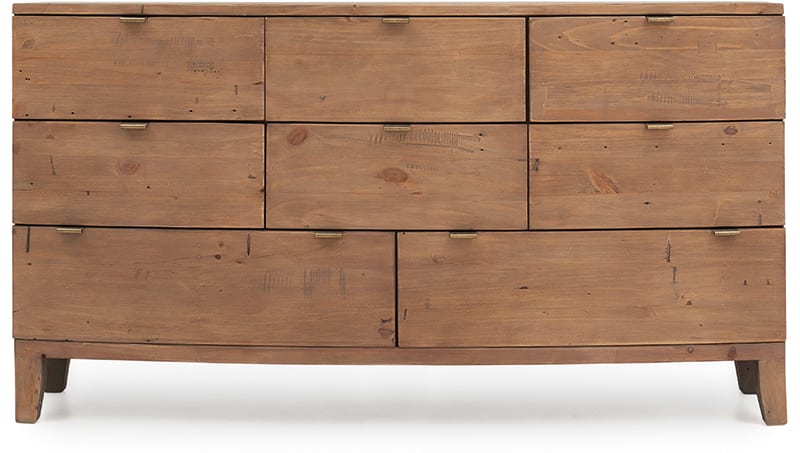 What are the latest wardrobe innovations?
Hinged doors on wardrobes have always been a good choice for achieving a flush look; sliding doors, meanwhile, provide better access, especially in tighter spaces, but the overlapping of the doors breaks up the line. New wardrobes from Novamobili are flush closing sliding doors. These provide all the elegance and streamlined look of a flat surface combined with the functionality and accessibility of sliding doors.
Gideon Robinson
---
Is it worth spending money on the bedroom?
We're constantly told that our health depends on good food, exercise and good quality sleep – so it's definitely worth allocating sufficient funds to the important elements in the bedroom. Start with storage: being able to stow everything away neatly and efficiently will make it much easier to switch off. Think carefully about what you need to store – not just the obvious clothes, shoes, sportswear and jewellery, but also all those annoying items which can clutter up your sleep space, such as a hairdryer, straighteners, books, magazines, and the contents of your pockets or handbags. Bespoke storage can effortlessly fulfil all of these requirements.
Investing in the best bed you can afford goes without saying. Similarly, go for the lightest but cosiest duvet. High thread-count bedlinen, too, really does make a difference.
Well-designed lighting should also be considered. Allow for multiple sources of light so you have lighting levels to suit all your needs. If it's too bright and dazzling, it will keep you awake; but if it's too dim or not directional, reading in bed might be difficult. Individual reading lights on both sides of the bed makes a harmonious sleeping partnership!
Use your budget to create a bedroom you love to spend time in. There's no better feeling than waking up in a room that makes you happy.
Margot Paton, Chelsea Mclaine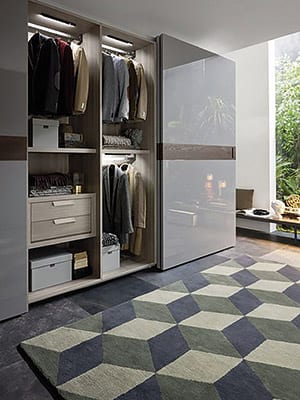 Where should a bedroom radiator be positioned?
The ideal position for any radiator depends on the proportions of the room and the age of the property. Traditionally, radiators have been placed under the window in period homes, as this is usually the coldest part of the room; but with double glazing and great insulation in new homes, this isn't necessarily the best spot. It's better to consider any awkward spaces or corners and put the radiator there – it won't compromise the rest of the room. And why not try a mirrored radiator? These combine a mirrored panel with a cosy source of heat – useful on or off.
Simon Morris, The Radiator Company
---
How do you fit a double bed in a small guest room?
Instead of going for a double bed, you could try what's known as a small double (4ft wide or three-quarter size). Choose a frame that's slender in construction but robust enough to last – chunky frames can really eat up a lot of space. I would also recommend you buy a bed with a low foot end – visually, it takes up less space than the alternative, and it also gives the room more of an open feel.
Arun Pasi, The Store Interiors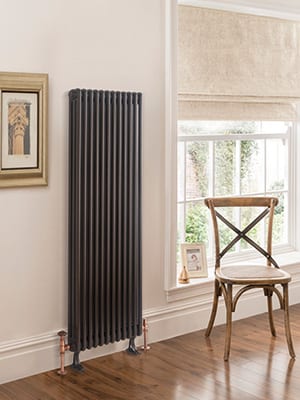 Is there a trick to making the bed look luxurious?
Turn your bed into a relaxing sanctuary with crisp cottons and light, refreshing colours. Cotton's breathable properties help regulate temperature and have a cooling effect on the skin. Add a warm duvet and complete the look with throws. Layer up with lots of cushions and pillows – nothing too neat or formal – for laidback, down-to-earth luxury.
Julie Hall, Murmur
---
What's the best way to store winter bed linen?
Bedding bags are fabulous at keeping your bedding fresh and away from dust and humidity (Karl Lagerfeld and Ted Baker do some fabulous ones). You can store multiple pieces in one bedding bag, so they're a good space-saver. Alternatively, buy a trunk for the foot of the bed – it can be a statement piece and gives you easy access. When you are not using certain throws or blankets, keep them safe in the trunk – just remember to wash or dry-clean them before you store them, so they're nice and fresh for when the colder nights return.
Rachael Offer, Ashley Wilde Group
---
How do you make a small bedroom feel more spacious?
Small rooms can be cosy and intimate, but if you want to make them feel as big as possible, mirrors will do a great job of reflecting the light and creating the illusion of space. Glass and reflective surfaces work in the same way. Lighting is important too; focus more on the effect than the light fitting – you want to illuminate every corner. Keep the palette simple so walls, ceiling and flooring are all a similar shade – this will stop your eye being distracted with strong contrasting colours (a few bold accents are fine – they'll make the room interesting but not cluttered). Paint wardrobes and storage the same colour as the walls so they disappear. Lastly, always use white bed linen so that the bed is not an overpowering block in the room.
Joelle Reid, Joelle Reid Interiors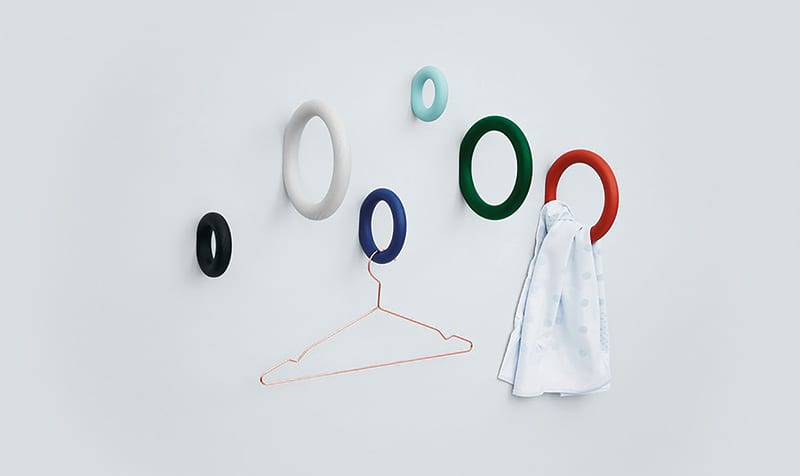 There's not much space – what can we live without?
You could lose the bedside tables. Not only will this save you space but it might also help you sleep if it encourages you to leave your gadgets and phone out of the room. Opt for wall shelves or small add-ons on your bed frame. The results will be compact, aesthetic and help keep clutter at bay.
Now that we've got rid of the bedside tables, there's nowhere for a lamp to sit, so what shall we do for a task light? Use a wall light or even a ceiling light that can be lowered for night-time reading. Black-shade lights will allow your other half undisturbed sleep while giving you targeted light only where your eyes need it.
Let's ditch the dressing table while we're at it. How about using highboards with flip-down doors instead? Pair these with a high stool (which very occasionally could act as a temporary coat hanger – we've all been there!) and you'll have the perfect spot for serious makeup-ing while keeping any mess out of sight. Or put up a wall-mounted home office and include a built-in speaker – beauty routine plus favourite music will set you up for the day nicely.
Melanie Maxwell, BoConcept
---
Should the windows dictate the position of the bed?
If a window is to be opened frequently, don't put the bed next to it – unwelcome draughts can easily disturb your sleep. If it's unavoidable, at least ensure that the headboard will fit underneath the window sill – if it sits higher, you'll need a bigger gap between the wall and the headboard and it will look untidy. Positioning the bed between two windows works well and you can use the symmetrical layout to your advantage. It also ensures no direct draughts will reach you while you sleep – and it will mean that your bed becomes the focal point of the room. Place bedside tables under the windows to maximise the visual impact.
Amy-Kate Crane, And So To Bed