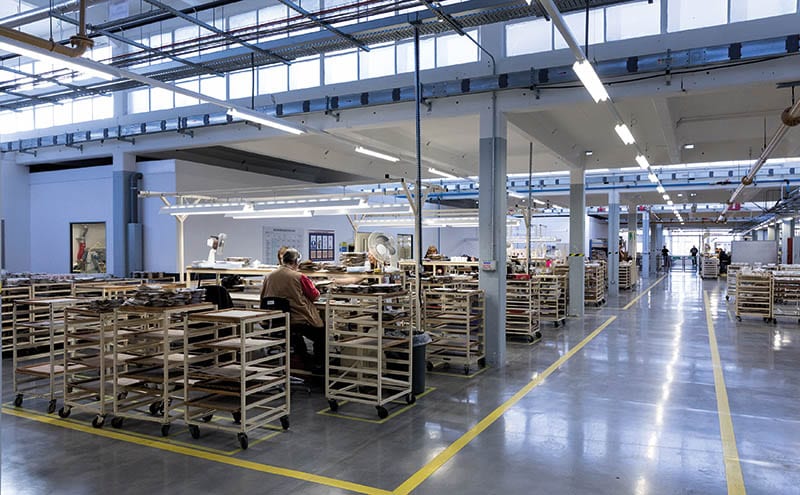 Traditional craftsmanship combines with cutting-edge design in the china manufacturer's collaboration with Lee Broom
Hipsters everywhere are proud to profess their love of all things handcrafted, small-batch and analogue – if it can claim fully traceable, unimpeachable provenance, of course. It's enough to make you wonder why they don't insist on sipping their flat whites from Wedgwood teacups.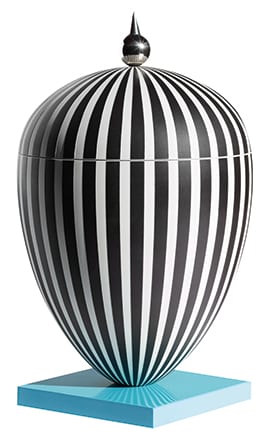 The venerable crockery-maker has been fashioning its exquisite tableware in more or less the same way for well over 250 years. Just about everything produced in its factory is made by hand, using the original tools in some cases, inevitably meaning its designs are, for the most part, limited editions.
Perhaps the fact that Wedgwood is still based in Stoke-on-Trent is the problem. Or perhaps its products are just too perfect for Brick Lane or Brooklyn. Ever since craftsman and potter Josiah Wedgwood started experimenting with earthenware in 1759, his company has been known for its fine bone china dinnerware and tea sets, and for the iconic Jasperware he invented. Every piece is delicate, graceful and precise, a work of art in its own right.
The ceramics industry has been in this part of Stafford­shire since the 12th century, and as well as Wedgwood (and its subsidiary Royal Doulton), many other makers such as Portmeirion, Emma Bridgewater and Spode are based here. Wedgwood also has factories in Indonesia, but more than half of its output comes from its redesigned factory in Stoke. Skilled artisans still use the old techniques that won the company such acclaim.
Casting, figure-making, pattern decorating, hand-painting, ornamentation and gilding are all carried out here.
Paying tribute to tradition does not mean the brand is stuck in the past, though. It is increasingly fashion-forward, and has worked with the likes of Jasper Conran and Vera Wang in recent years.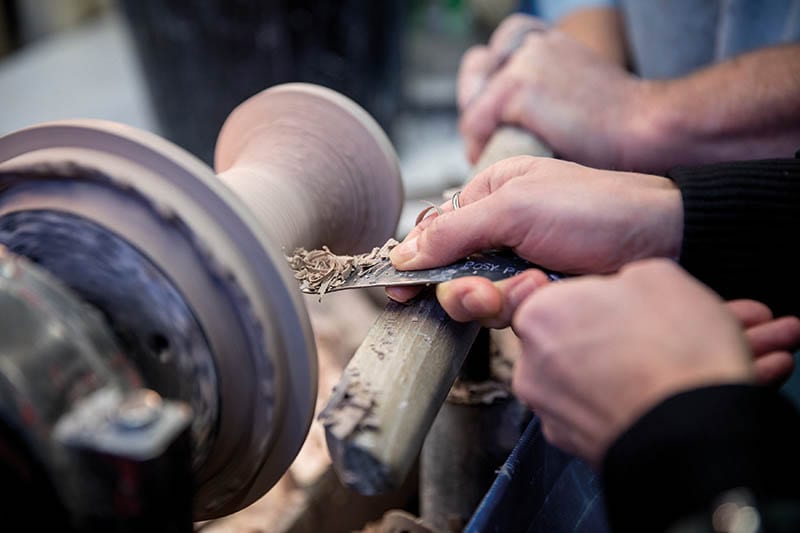 Lee Broom, one of the country's leading product designers, is the latest to create an exclusive range to be made by Wedgwood's master crafters.
The multiple award-winner (Broom was British Designer of the Year in 2012 and won the Queen's Award for Enterprise in 2015) is prolific: in the past ten years he has released 75 furniture and lighting products, all of which he manufactures under his own label, as well as creating 20 products for other brands and collaborating with Mulberry and Christian Louboutin, among others. He has also found time to design the interiors of more than 40 shops, restaurant and bars.
This is just a taster, you can browse the full article with more stunning photography on pages 159-162, issue 113.
Subscribe now
DETAILS
Words Judy Diamond