LSA International is a family business making elegant, inventive glassware with a strong focus on traditional craft and sustainability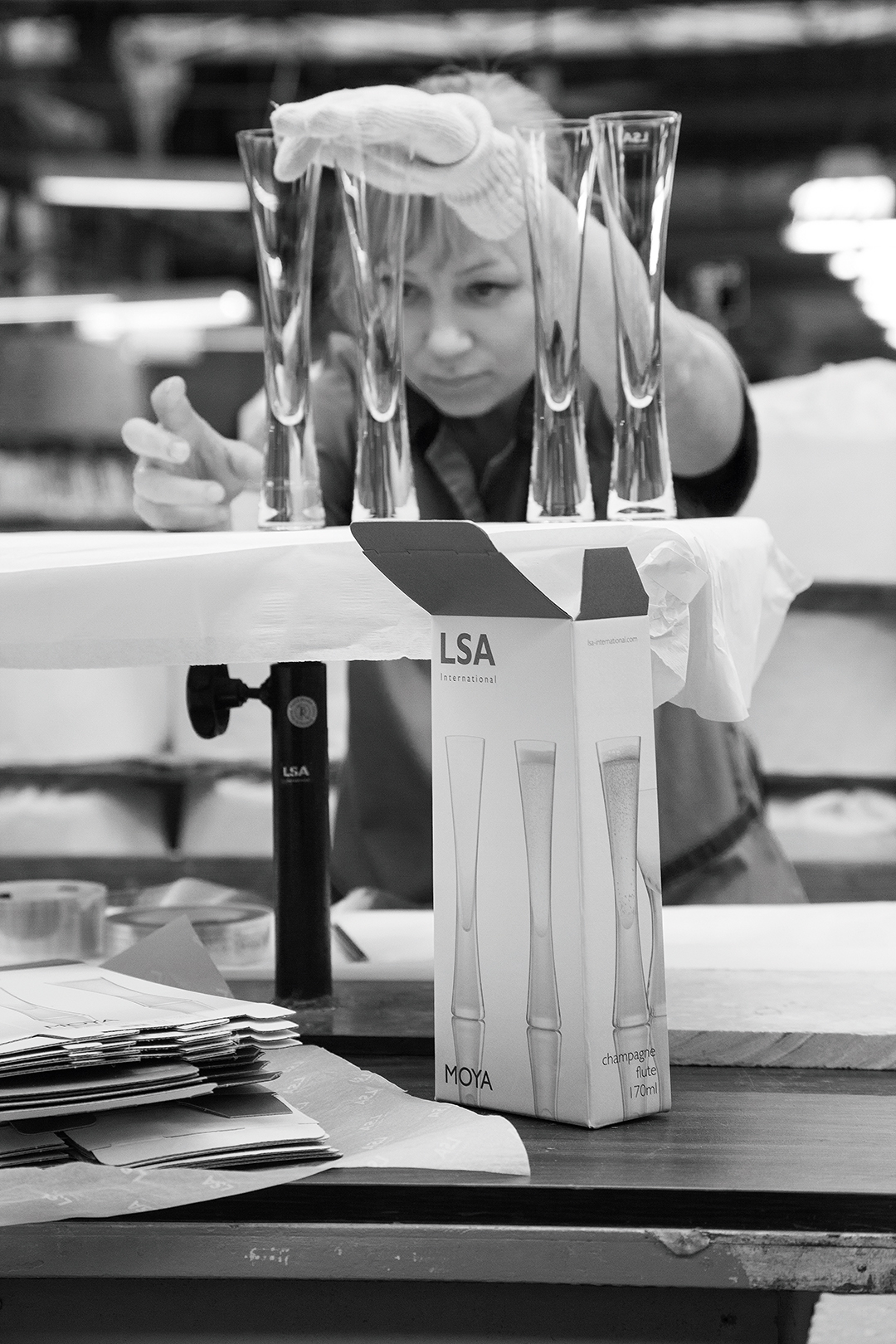 Words Miriam Methuen-Jones
Like so many of the great design houses, LSA Inter­national's origin story is tinged with sadness. Janusz Lubkowski, who would go on to co-found the brand in the 1960s, was just a boy when he, like so many Poles, was displaced during the Second World War. Deported first to Siberia, then moved to Palestine, he finally made it to London with his mother in 1947 when he was 13.
He settled into his new life, growing up through all the changes of the 1950s and 1960s. By the time he met Tony Saunders, his fellow co-founder, he was working as a civil engineer at the architecture practice Building Design Partnership. It was a time of great creative advancement and freedom of expression, and Lubkowski began to feel inspired to move away from his working life.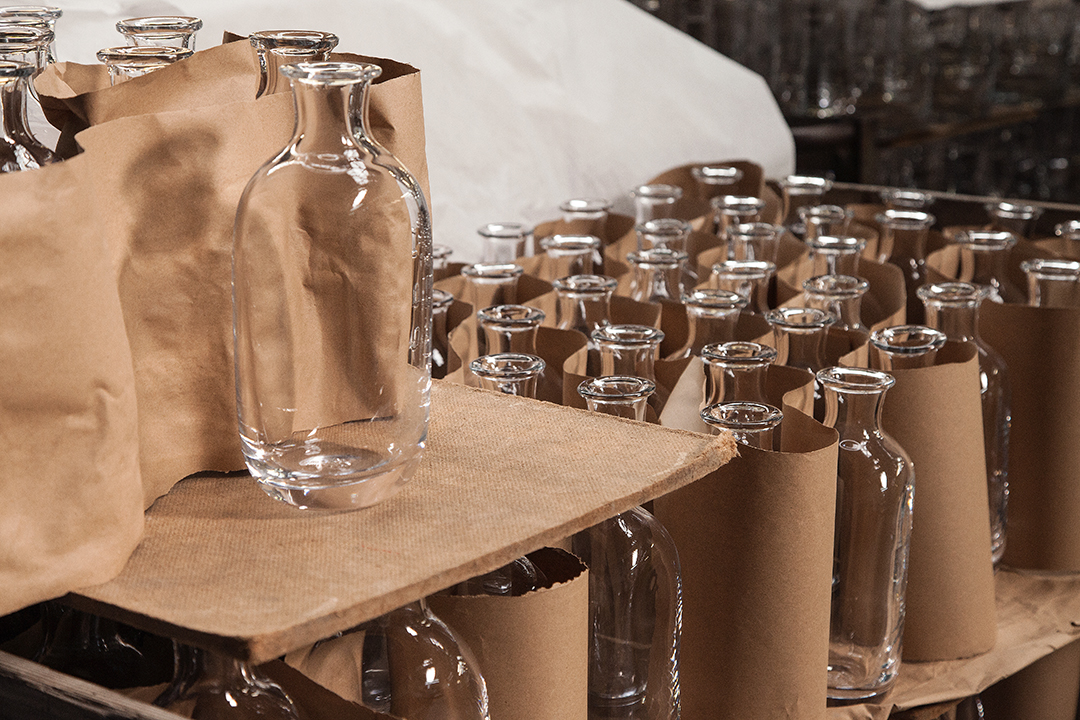 PITCHING HABITAT
When Terence Conran opened the first Habitat furniture store in 1964, Lubkowski was not alone in being captivated by its modern homewares. He was particularly drawn to a small selection of enamelware that reminded him of the traditional Polish pots and utensils he'd grown up with. He and his wife Ewa took a suitcase of samples to show Conran; the latter was immediately enamoured and quickly placed an order. With that, LSA International (Lubkowski Saunders & Associates) was born.
The Habitat order was huge and the collection was a runaway success. A classic enamelled coffee pot was the first product the fledgling company sold.
Lubkowski soon began to explore other aspects of traditional Polish production, including the area LSA is best known for today: mouthblown glass.

HOSPITALITY & FAMILY TIES
In Poland, it's normal for guests to arrive at your house with a gift, even if they've only been invited over for a drink. There is an appreciation of the idea of a 'proper welcome'. Gifts are given by guests in recognition of their host's hospitality, but also to represent a culture of understanding: one's ability to open up and welcome others in their time of need. It makes sense, then, that LSA's product range grew to fit this environment, soon including tableware, planters, votives and vases.
In 1985, Lubkowski's daughter Monika joined the company. She had grown up with two design-conscious parents, worked for a while in a furniture store, and spent much of her free time in London's antiques markets collecting vintage gems. She brought strong design instincts to the company and ushered in a new age. Today, she is LSA's owner and creative director.
TIMELESS DESIGN
The brand's focus is still on using traditional methods to realise original designs. Collaborating with skilled artisans for more than 50 years has given rise to pieces that have a real connection to the material they're crafted from.
Some have been part of LSA's collection for decades and continue to be bestsellers. The Flask decanter, for instance, inspired by the shape of a hip-flask, has been popular since its inception in 1984.
There is a timeless quality to a lot of LSA's output, whether simple monochromatic ceramics, geometric shot glasses or gravity-defying glass planters. It makes everything from cheese­boards to carafes, and it's easy to imagine a table laid solely with the brand's quietly distinctive pieces.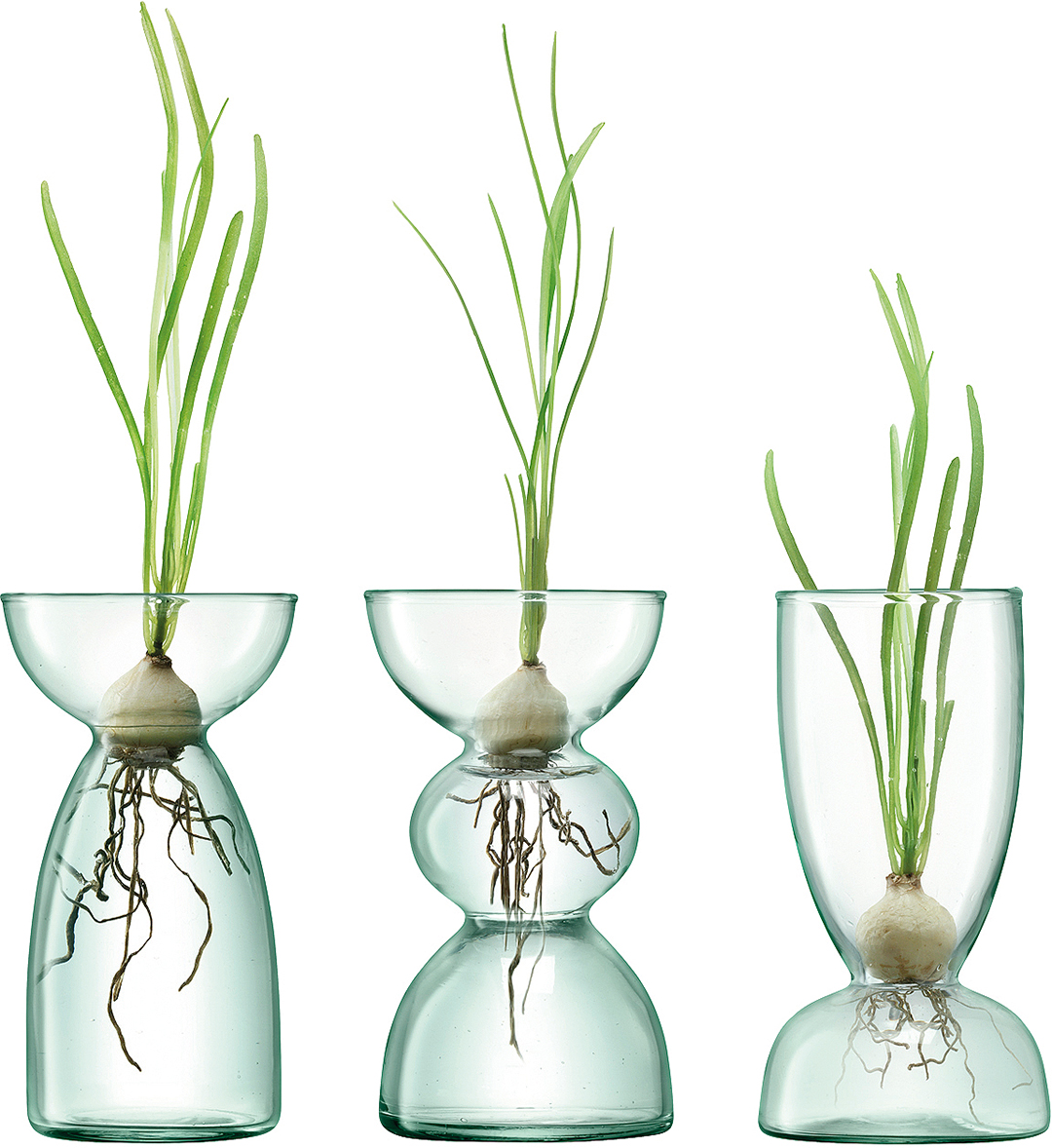 For many years the company has had a keen focus on sus­tainability, designing a range of recycled glassware. Its Canopy collection, launched in collaboration with the Eden Project, is one example: the delicate mouthblown pieces are made entirely from recycled glass, accessorised by sustainably sourced cork.
There's a self-watering planter and even a dome-shaped planter directly inspired by the Cornwall-based botanic garden.
Most of LSA's production is still in Poland, at the hands of specialists who know traditional crafts inside out. It's pleasing to know that even though Lubkowski was originally forced out of his home, the business he built continues to champion the aesthetic he grew up with, support his homeland, and now thrive under his daughter's care.
It's a legacy to be proud of.