The latest issue of Homes & Interiors Scotland is here for March/April, and you don't want to miss it. Here's just some of what you'll find inside our special Collector's Issue.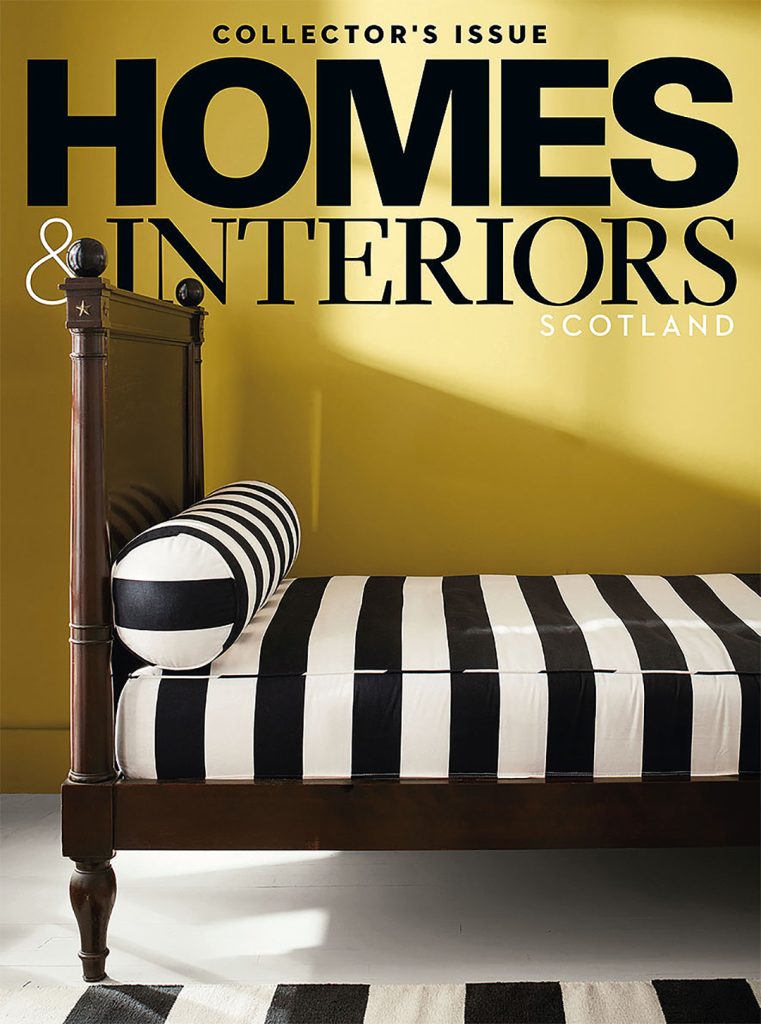 Inspiring interior design
We have some incredible interiors projects to share with you this issue. A Victorian tenement in Edinburgh that has been redesigned by Studio Dean for an introverted owner (think soothing colours and natural fabrics, pictured below); the exquisite refresh of Eildon Hall in Roxburghshire, in which Olivia Emery has balanced its heritage with a bold new palette; and a hip warehouse conversion in Sydney, Australia which has been completely transformed by Carter Williamson Architecture's inspired idea to add a lush courtyard at the front of the house.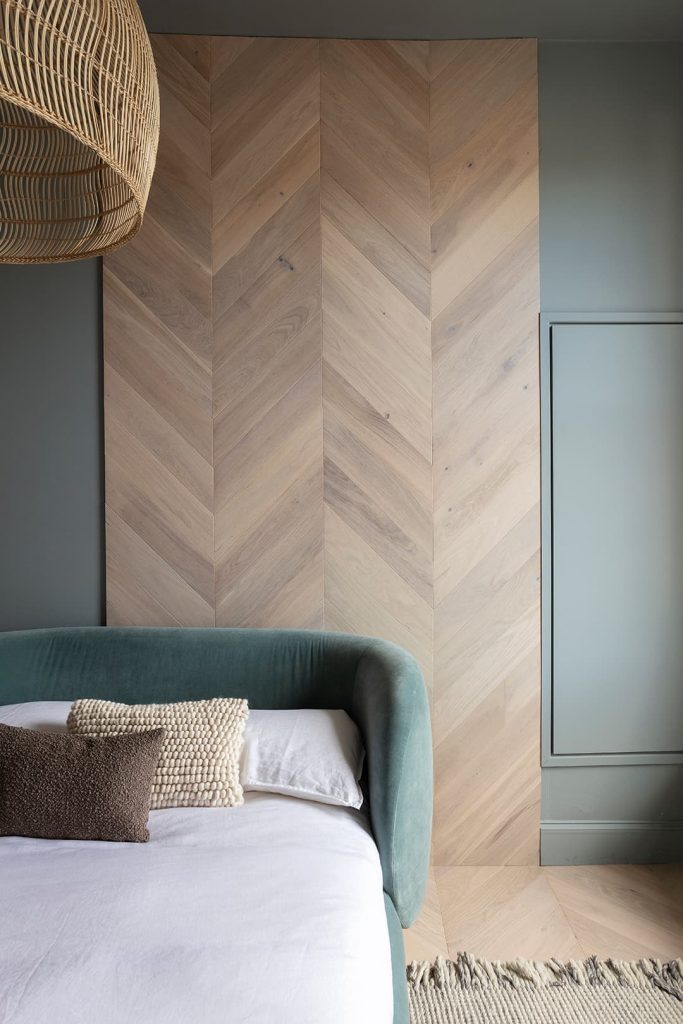 Inside the home of Fi Douglas, owner of Bluebell Gray
"Who lives in a house like this?" we asked our Instagram followers when we went to Bearsden to shoot the gorgeous Arts & Crafts villa belonging to the textile designer Fi Douglas. The joyous palette, intricate hand-painted wallpaper and array of patterned fabrics were a dead giveaway: only the founder of Bluebell Gray could inject a home with such cheerful warmth. Unsurprisingly, Douglas is as delightful as her designs – pick up our new issue to find out how she became a household name, and why she decorates for happiness and comfort.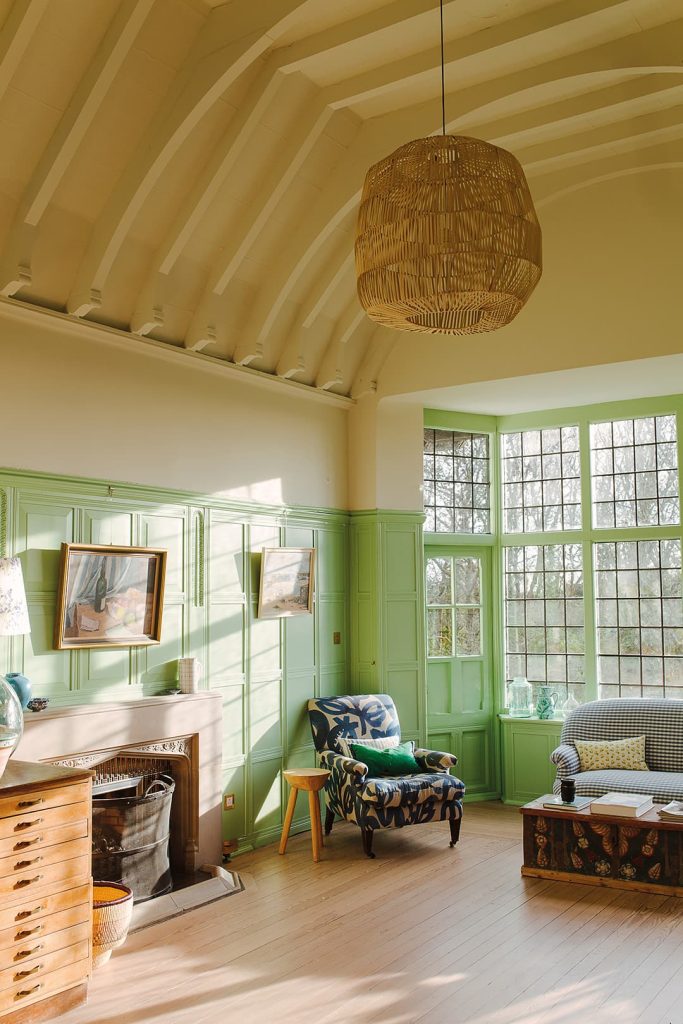 The coolest Scottish architecture projects
A distinctive passivhaus home in Kinross with a curved red exterior opens our architecture section. Designed by Glasgow-based Ewan Cameron Architects, it's an unusual property that will inspire anyone planning a self-build with character. Also featured is a Lanarkshire new-build by Ann Nisbet Studio that was designed to be dementia-friendly, and a striking hillside holiday retreat (below) in Glenbuchat from the ever-impressive Brown & Brown which will have you hankering for a long weekend in the wilderness of the Cairngorms.
Ideas for the great outdoors
With summer on the horizon, perhaps you're thinking about how to make the most of your outdoor space. You'll love the Kris Grant Architecture-designed two-storey pavilion near the banks of Rescobie Loch in Angus (pictured below); its wraparound balcony overlooking the garden is exactly where we'd love to while away a few hours as the nights get lighter and al fresco dining is back on the table. We've also spotlighted a Bert's Box cabin amid a vineyard on the coast, and have the latest news on stylish garden additions from furniture to flowers.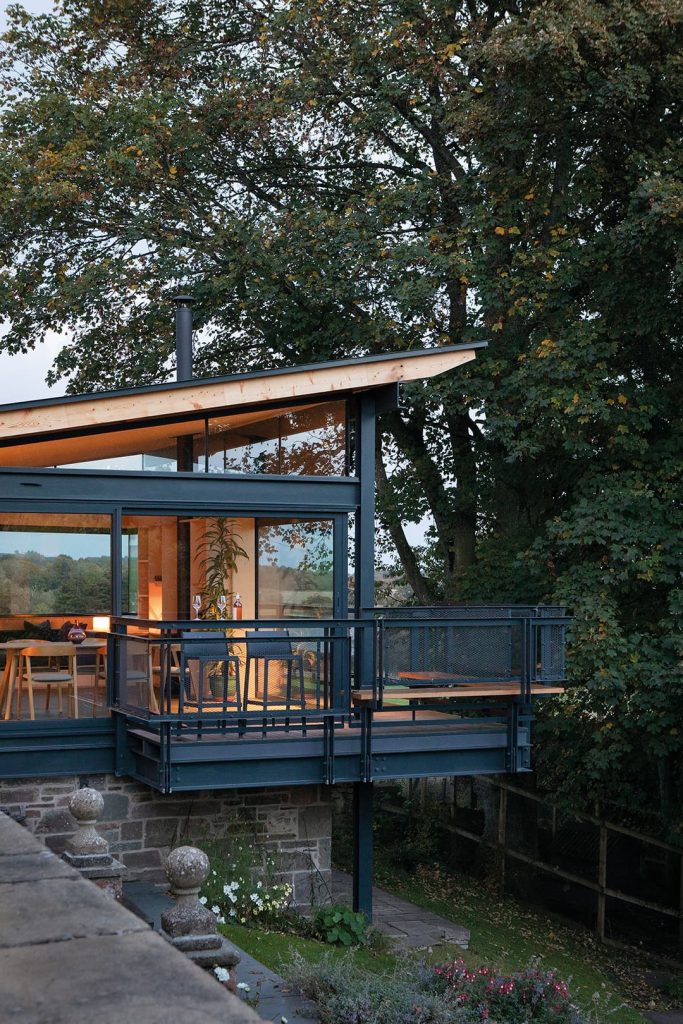 Scottish staycation spots
Every issue we curate a selection of the coolest Scottish staycation destinations for anyone who wants to stay on home soil and do it in style. This edition, we visit Candacraig (also known as Billy Connolly's former holiday home) in Strathdon, which can be rented in its entirety for special occasions. Fancy a city break instead? You might find what you're looking for in Edinburgh's Number 25 (below), a restful nest of neutrals in the heart of Stockbridge.