Don't wait till spring. Getting your garden going now will give you a head start for the rest of the year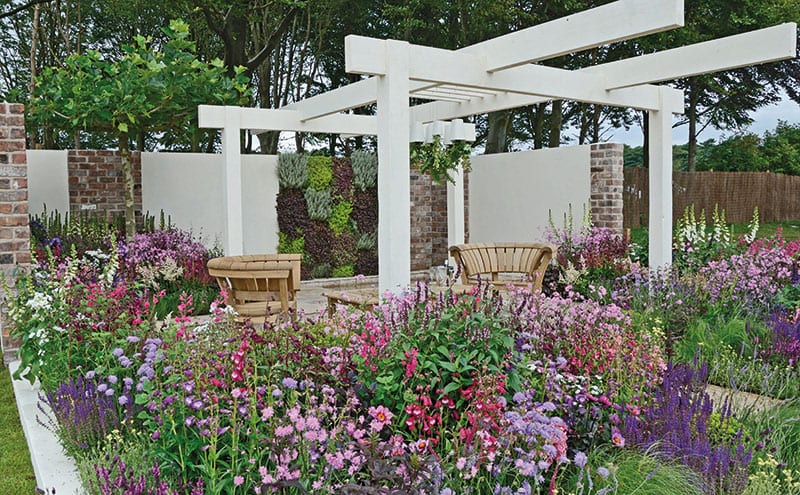 A lot of good things accompany the arrival of spring: lighter mornings, warmer temperatures – and the unveiling of a garden neglected during those long, dark winter days. This is often followed by a panicked call to a professional, whose calendar is already filling up fast. That's why, to ensure your outdoor space is ready for the months during which you can enjoy it, plan­ning and preparation should start now, say the experts.
"Winter is actually a great time to be building gardens, and even here in Scotland it's amazing how infrequently bad weather slows progress on site," says Nick Starnes of Stephen Ogilvie Garden Design. "Dry-stone walling is a good winter project, as is tree and hedge planting – bare-root plants are readily available at this time of year and will thrive if planted correctly."
There are things you definitely should be doing in the colder months. "Tidy fallen leaves into the compost bin," says Kirsty McLean of the Garden Design Company Scotland Ltd. "If you don't have a compost bin, just pop them into refuse bags, making holes in the plastic to aerate the leaves as they compost. Give the bags a shake every so often, and you will have a great leaf-mould compost to use on your borders next year."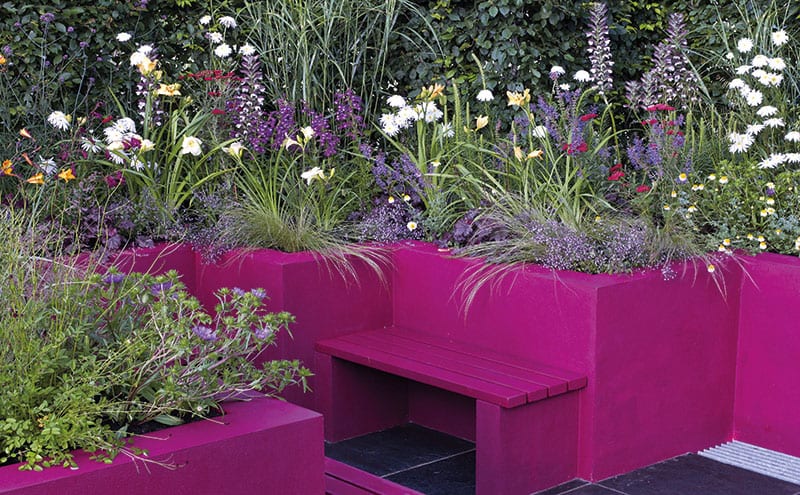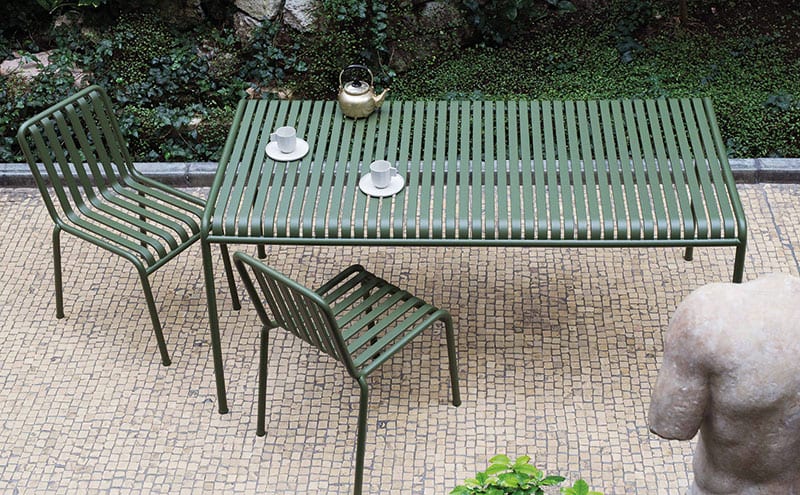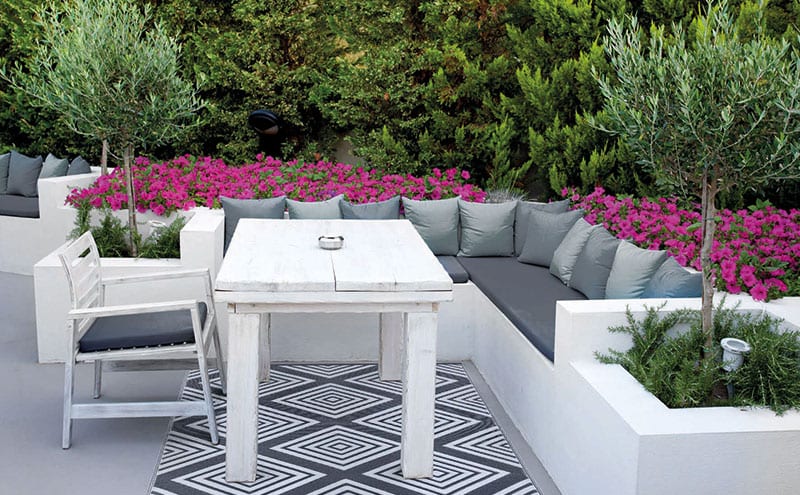 She also suggests treating paving with a biodegradable anti-algae prepara­tion: "Once it has dried, give it a good stiff brush. This will help to prepare it for spring and make it less slippery during the wet months." She also has useful advice when it comes to prepping paths for the weather: "Don't use salt on paving stones when it's frosty or icy – these can stain the surface. Use a urea-based ice-melting product instead – there are plenty to choose from."
Garden furniture needs attention too. "Most outdoor products are not made with a harsh Scottish winter in mind, so store these indoors," says Moleta Munro's Justin Baddon. "Before you put them into storage, give them a quick clean with soapy water – this will help to prevent any long-term stains." Dry the furniture carefully and store in a weatherproof garage or shed. "If you don't have such a space, cover the furniture with a waterproof tarpaulin and then rope this down so winter storms don't blow it away."
What most of us really miss at this time of year is the bright colour of summer flowers. But, with carefully considered planting, it is possible to have a touch of colour in every season, says Lisa Lempsink of Lempsink Garden Design. "Ornamental grasses have come a long way from the 1970s Pampas grass," she says. "Try Festuca glauca 'Elijah Blue' and Panicum virgatum 'Heavy Metal' for an instant hit of colour. If you're not sure, ask – good nurseries will always give suggestions about what to choose, so let them help."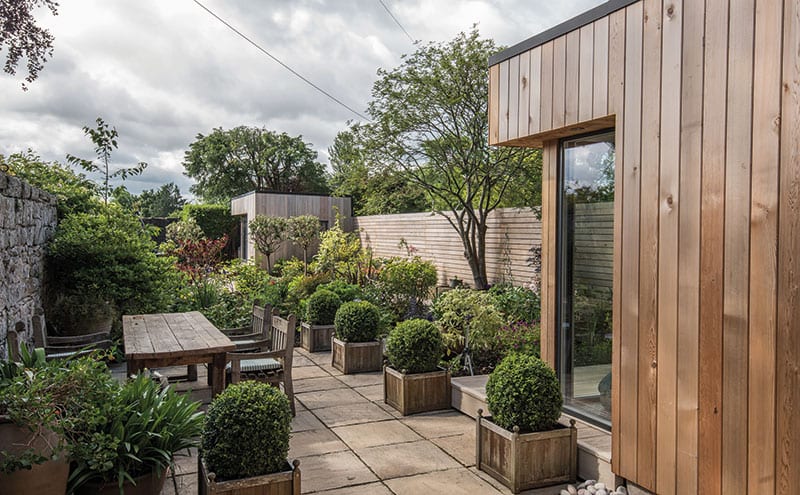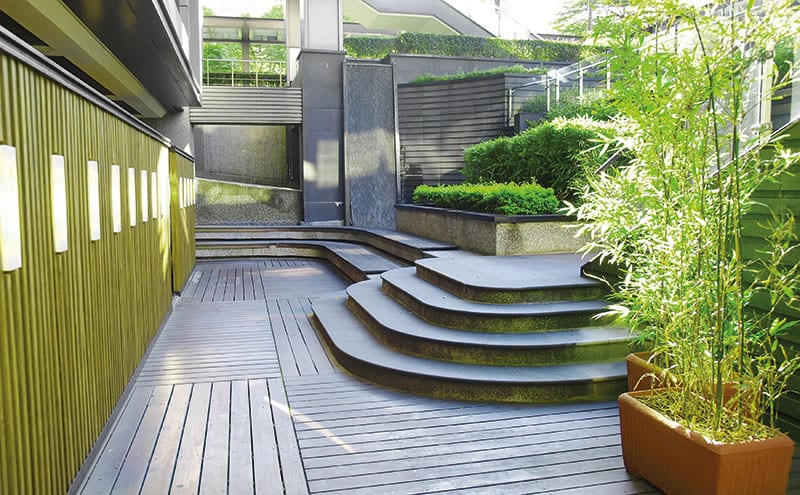 If your plans include building a garden room, start now by deciding what you need. "The first thing to consider is what you propose to do with your garden room, as this will dictate its size, as will, of course, the amount of space you have available," says John Langley of JML Garden Rooms. Will there be access for building materials? "Our garden rooms are uniquely built using panels known as SIPs, which can easily be carried through the house if access is otherwise impossible," says Langley. "We work alongside many garden designers too, and it's always great to liaise with them as early on in the project as possible."
Knowing early on exactly what you want is also the advice of Victoria Murray of Mozolowski & Murray. "It is important to have a clear understanding of what you hope to achieve, as well as knowing your spending limit," she says. "Your budget, which should be communicated from the outset, will determine the design, size, materials and optional features, and will allow a garden structure to be created without compromising on quality."
It's not always necessary, but you may need planning permission; if this is the case, apply as soon as possible. "A luxury Mozolowski & Murray garden room can be completed in just three weeks – but if permission is required, it can take up to 12 weeks to secure before the project can begin," says Murray. "Our fully integrated service means we take care of all the necessary permis­sions, which gives our clients peace of mind."
So, heed the advice of those in the know: start prep­ping and planning now and you'll be relaxing in a beauti­ful outdoor space as soon as the sunshine reappears.
Pot luck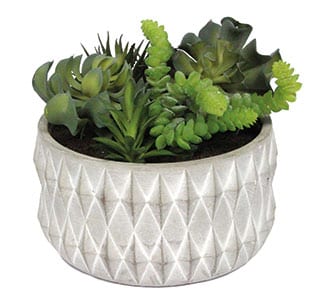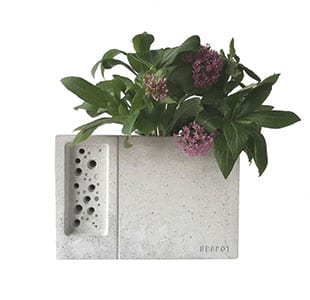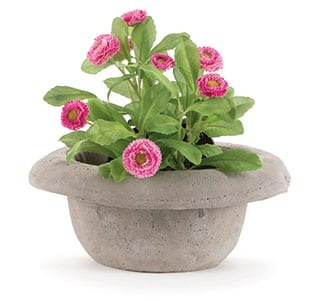 Why now?
James Hutchison of James Hutchison Garden Design on getting started before the spring rush
Landscaping can often be done more cheaply in winter as 'bare-root' trees and hedging plants that nurseries grow in a field are a lot better value than the plants you buy in plastic pots, but they can only be planted between October and March. They're also more environmentally friendly, as plastic pots are rarely recycled and have to be disposed of to avoid plant disease.
Most garden designers and landscapers can offer a more attentive service during the winter months (or indeed July and August). We love it when people call us in the quiet times, and often these are the clients who are thinking ahead and are more serious about getting the work done.
There's a greater time-lag in the spring between the client's initial phone call and the garden's completion than during the quieter times of year. We often get three or four inquiries after a sunny weekend in March, and each could turn into a four-week job. So although the fourth person may only have called a few hours after the first, they may find the lead time to get the work completed is up to 12 weeks longer.