A better work-life balance was all it took to make the interior designer fall back in love with her Glasgow home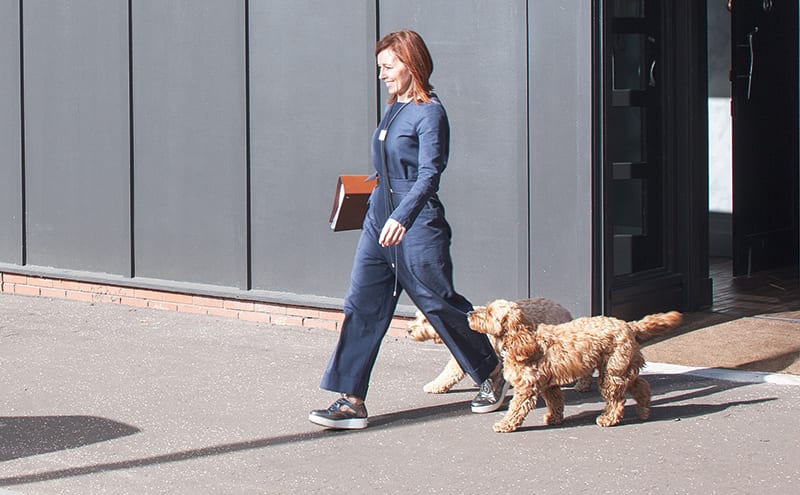 Every time Lisa Trainer used to look out of the window of her apartment in the west end of Glasgow, she would dream about living in the house across the road. There was something about it that she just loved – so when it was put up for sale, six years ago, she jumped at the chance to buy it. When she viewed the interior for the first time, she immediately felt at home – and it didn't take her long to figure out why. "The house had been renovated by Bill Crichton, the same architect who had built my old home on the south side of the city," she smiles. "I recognised aspects of his work straight away."
That house had been a new-build in the suburbs; but here, in the cosmopolitan west end, Lisa had found the best of both worlds. "What I have now has the scale of a traditional house, but with all of the modern elements that appeal me," she says.
Adding to her good fortune was the fact that her new purchase had already been completely remodelled and all she had to do was decorate it. As an interior designer (she is the director of Red Door Interiors), however, she could see that making just a few minor adaptations, in addition to dressing it with colour and charm, would make this place all her own.
The double-height kitchen, on the basement level, is where the family spend most of their time. The stairs that lead up to the floor above have glass balustrades, and there are openings leading to the rest of the house, giving a sense of the rooms flowing into one another. The kitchen units themselves were well designed and functional, and there was no reason to change them, as Lisa explains: "The kitchen had been installed by the previous owners and I think it's a great example of a timeless classic that will last."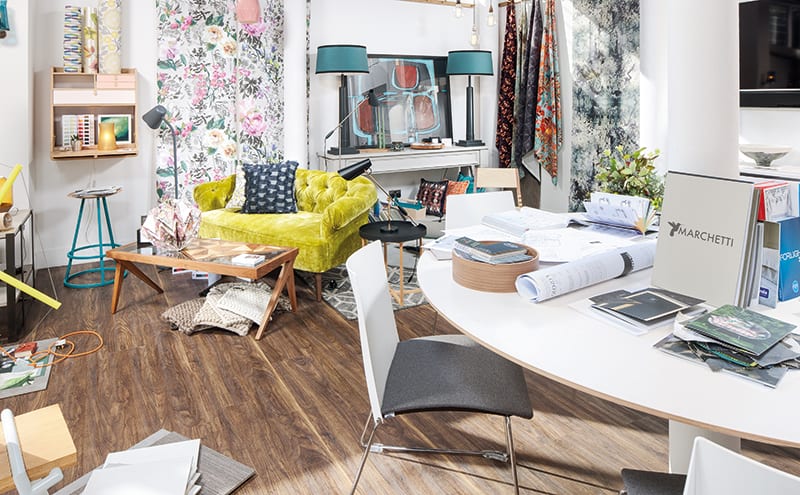 With four children, two dogs and a hamster, however, she knew a few improvements would make life easier for the whole household. One of the first things she did was to design and install a bathroom for Bella and Rolo, the family's cockapoos, close to the kitchen's back door, along with a storage area for kit such as bikes and muddy boots. With everyone being able to kick off their shoes after a walk and hose down the dogs, no dirt is trailed into the rest of the house. Lisa also turned a space the previous owners had been using as a cinema into a utility room, and the gap under the stairs is now a wine store.
A keen cook, she enjoys nothing better than rustling up meals while joining in the chat with her family at the table opposite. Having her home full of people who need feeding is how she relaxes. The kitchen table is one of her most treasured possessions; designed by cabinetmaker Allan Hume, it has been a part of family life since her children were small.
The smart layout of the basement means the kitchen is now calm and uncluttered, with a warm, welcoming ambience, without losing any sense of connection with the rest of the house. It also feels intimate and easily negotiable, despite its size and scale. A large panel of Timorous Beasties wallpaper hangs on the half-landing ("I mounted a panel of wallpaper to fill the space but it's like a piece of art, I think"). It makes the double-height ceiling less daunting, and injects colour into the space – something she loves to do.
As a designer, colour is very important to her. The Duncan of Jordanstone graduate has always worked in interior design and property development, but only took steps to set up her own practice in 2013, once all her children (bar her youngest son Mikey, who is now 12) had grown up and were either studying or working. "I'd been using my home to conduct meetings with clients and suppliers, and I realised that I needed my own premises," she says.
---
This is just a taster, you can browse the full article with more stunning photography on pages 20-30, issue 116.
DETAILS
Photography Neale Smith
Art Direction Gillian Welsh
Words Catherine Coyle