A designer in Moffat is pushing back the frontiers of stylish ideas for interiors
As you enter Moffat, you pass a sign by the roadside, describing the traditional market village as a 'dark sky town'. To a first-time visitor, it feels a little ominous. Is it a reference to our notoriously unpredictable weather? A warning of bleak times ahead?
Today, at least, the sun is shining across the surrounding hills and Moffat is doing well. Property prices in Dumfries & Galloway might be rising at a slower rate than in the neighbouring Borders, but the town is flourishing, with new businesses opening along its quaint high street and its pretty Victorian homes being snapped up. The dark skies in question, it turns out, are actually a major tourist draw. Thanks to vastly reduced light pollution, this part of the country allows wonderfully clear stargazing once night falls.
One of the town's own rising stars is interior designer Angela Le Baigue, who moved here from London, to be closer to her daughter's school. But the changes she witnessed and the influx of new life to the one-time spa town persuaded her to set up shop here.
Angela originally worked in publishing. Parties, signings and launches were all held in the most exclusive, glamorous surroundings. Hooked by the interiors of these grand houses, she realised her true passion lay in design and decided to retrain as an interior designer.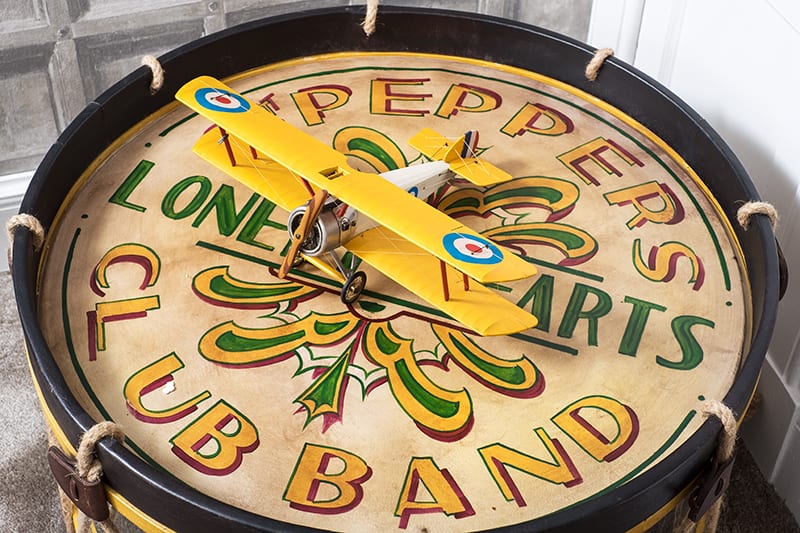 DETAILS
What A five-bedroom house over three floors
Where Moffat, Dumfries and Galloway
Design Chantillie House
Photography Neale Smith
Art direction Gillian Welsh
Words Catherine Coyle