Light-filled and open to the elements, this pool house offers a tranquil, restorative space for elegant relaxation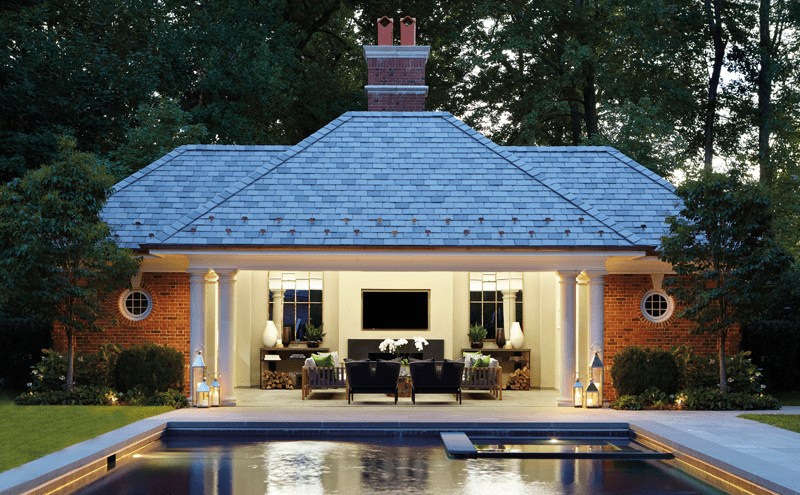 Patience is a virtue no garden designer can do without. It takes time for your plants to bed in, grow and blossom, for the changing seasons to show off your colour scheme, and for the years to pass, bringing shrubs to maturity. And if you don't have patience, it helps if you are internationally in demand, so the garden can get on with doing its thing while you're too busy to notice.
This, at least, is how one imagines Rachel Laxer's relationship with the glorious green space that surrounds her home. An interior designer who splits her time between New York and London, she has a long list of clients to keep happy, and this garden represents both an escape from her hectic schedule and a chance to recharge her batteries.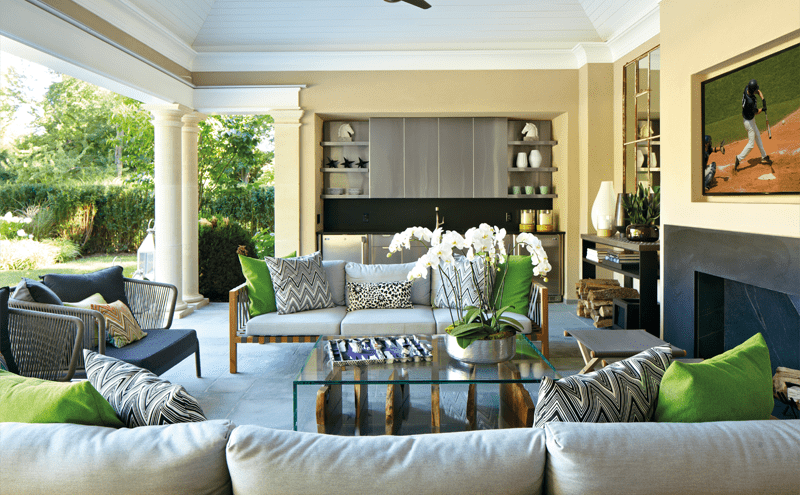 In typical fashion, Rachel didn't just design the garden; she designed the house as well. "It was built five years ago," she says. "I wanted a house that had an open, modern feel, but with a classical exterior, so it looked like a renovation of a Georgian house rather a new-build."
The property sits on a 'flag lot' – that is, the plot (the flag) is behind another house's grounds, with an access strip of land (the flagpole) linking it to the street. "There's a long driveway, making it very private," she says.
There was an old house already in the grounds but it was both dilapidated and poorly sited. Once she had received planning permission to demolish it, Rachel began making a plan for the entire plot. With several acres to play with, she knew she'd have space for a pool, guest quarters and a lot of greenery, as well as the main six-bedroom house she shares with her family.
The principal building work, predictably, was slow going, but Rachel didn't get frustrated. She is used to playing a long game, biding her time in order to get everything precisely the way she wants it. This is a woman, after all, who began her career on Wall Street as a commodities trader, before moving to Japan and falling in love with the architecture she found there. A passion for interior design was sparked by the simplicity and beauty of the Japanese aesthetic and she began studying art history and architecture in Tokyo. She and her family then settled in London, where she was soon hired by Kelly Hoppen. Now, with her own practices there and in New York, she is where she wants to be.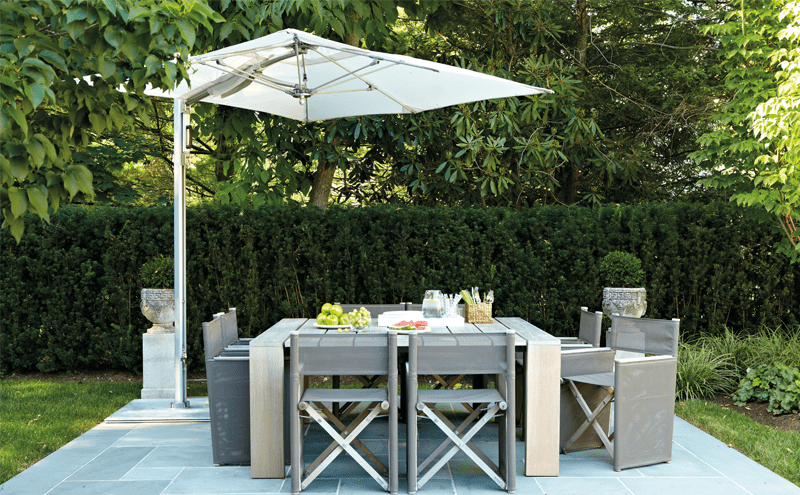 [sociallocker]She has worked the concept of a journey into her garden as well, with lots of outside 'rooms', the links between them an important part of the feeling of moving from space to space: "I liked the idea of making the pool and its cabana a particular destination in the grounds, so it felt separate," she says. "The cabana, as we call the pool house, is used as guest quarters, so being apart from the main house makes it feel very secluded."
When friends are not staying over, Rachel, her husband and their two teenage daughters make full use of the pool house, its relaxed elegance a welcome retreat at the end of a packed working week. "We think of it as our chilled-out home spa," she laughs.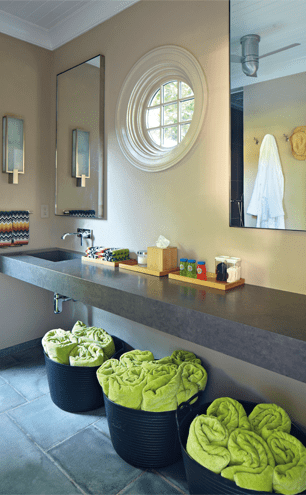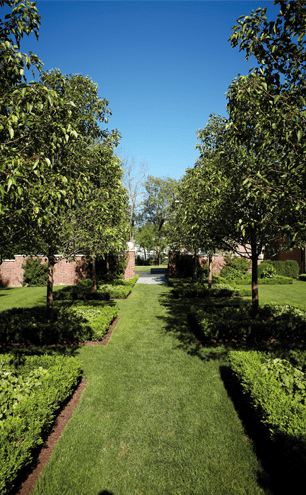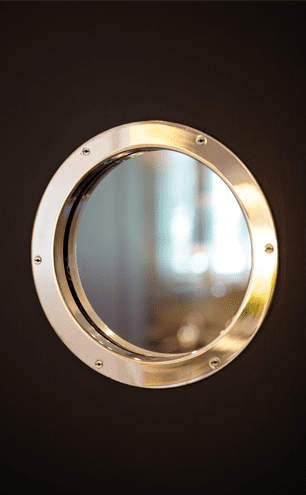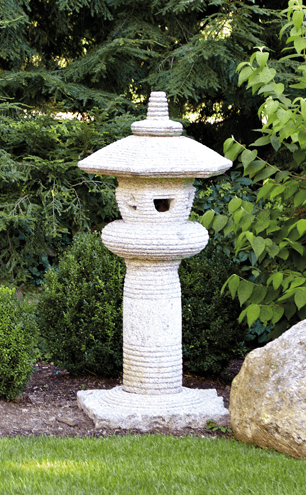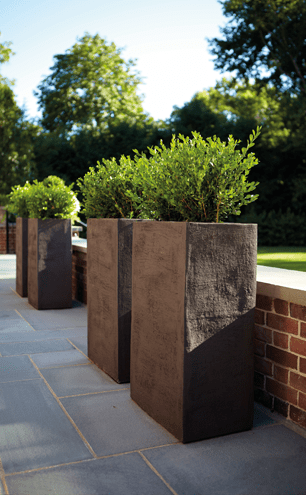 Rather than install glazed doors between it and the pool, the front has been left open and welcoming, offering cool shade in summer and a sheltered place to sit in the colder months. High ceilings and creamy-yellow paint­work make it feel bright and warm all year round, while the stone columns hint at classical architecture. The same pale grey flagstones that surround the pool and form the patio run right into the interior, with nothing to mark where one area ends and another begins. It's all designed to encourage the family and their guests to spend as much time as possible outside. "I wanted to convey a sense of relaxed elegance – my signature style," she says. "It's all about going barefoot. There's nothing precious about this place."
The pool and guest house took just six months to go from concept to completion. "That's thanks to an amazing contractor who also acted as project manager," she recalls. "On a build like this, success is all about the site meetings and keeping the whole team – architect, structural engineer and specialist trades – talking to each other and communicating."
Rachel, needless to say, had no problem coming up with ideas to decorate the guest quarters. "As a designer, I see so many wonderful things that the hardest part is sticking to the brief – and staying on budget! Focusing on the core elements of the house helps, as does being organised and, crucially, treating myself as the client."
Nonetheless, decorating for yourself can be an opportunity to indulge in all the things you love: "I used a lot of my favourite pieces. There are quite a few vintage finds and beautiful lights. Light is everything – it changes how you feel in a room."
Plenty of thought was put into getting the surrounding acres just right as well. "I worked briefly with a landscape designer to start with, but he wanted loads of flowers and I wanted something simpler – lots of green and a variety of grasses," says Rachel. The lush and verdant backdrop is proof that her plan for the garden was justified.
"The best thing about being a designer is putting things together in my mind at the start and then seeing them turn into reality at the end," she concludes. Patience, clearly, has its rewards.[/sociallocker]
DETAILS
Photography Paul Johnson
Words Judy Diamond
Issue 114, p216 – 222