Don't neglect the exterior of your house – treat it to the best pieces for some summer loving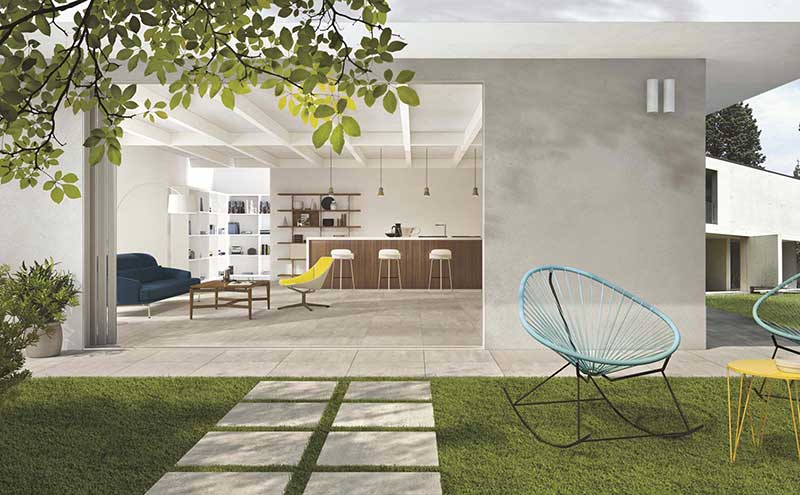 Often when updating a new property or overhauling a tired home, the outdoor space is one of the last areas to be addressed. However, the front garden is often the first impression of your home and therefore should be both a continuation of your interior space and a reflection of your design preferences, and it deserves some serious consideration.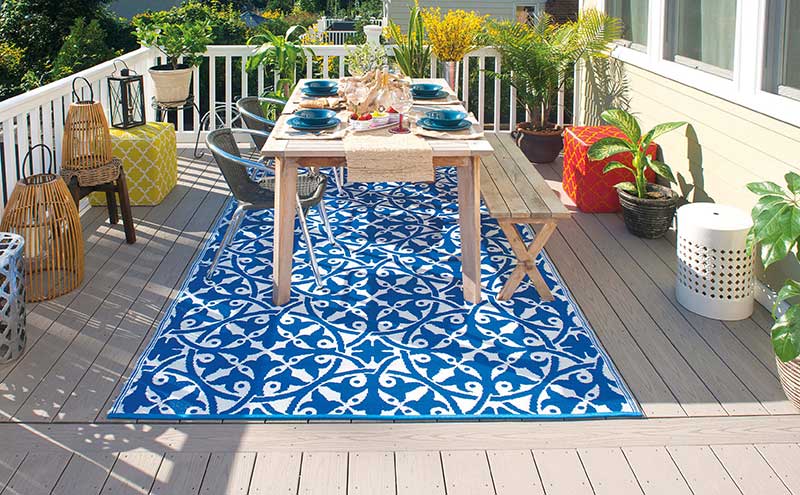 Aside from the standard planting and seating, there are many ways to create an outdoor oasis, and it shouldn't be restricted by size. Do you only have a small front patio to work with? Try experimenting with modern wall lights, leaving space underneath for some bright, oversized urns. Do you have a large garden that you worry is too big to maintain? Section off an area for dining, complete with large, tiles and a colourful outdoor rug. Fake grass can also be a good low-maintenance option too. If all you have is a front door to work with, try contemporary ironmongery and accessories such as canopies and trellises.
[sociallocker id=19721]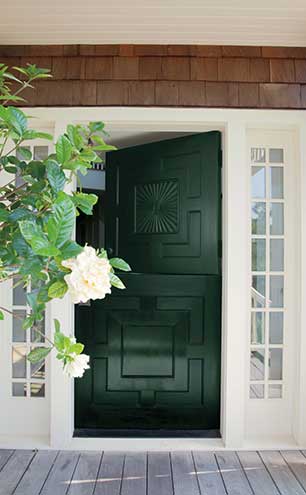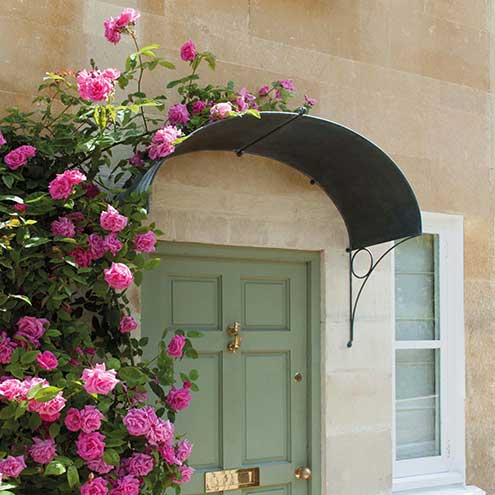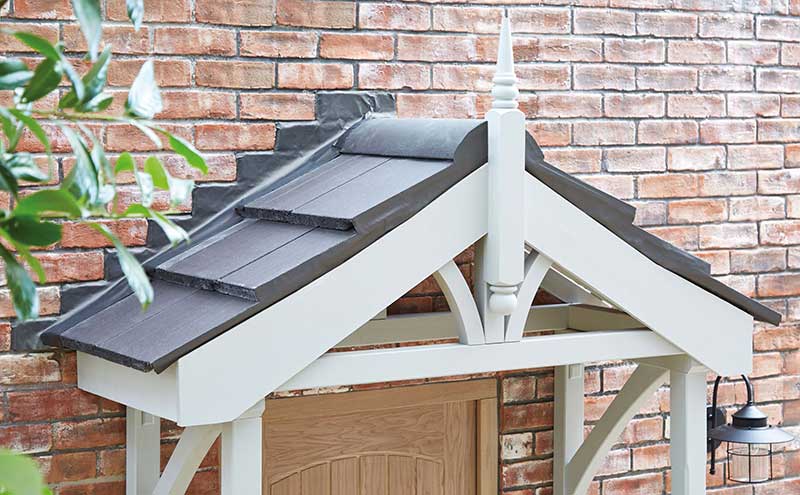 Don't underestimate the power of a lick of fresh paint either, which is often the easiest way to update your exterior. Take the time to think through the colour scheme, drawing inspiration from the surroundings; "Consider the colours that already appear naturally in the space as this will form the foundation of your colour palette; the majority of colour already there will derive from flora and will most definitely include tones of greens along with strong shades of perhaps pinks, reds and blazing oranges," says Sadolin's Technical Expert Mark Bannister. "To highlight and accentuate these, consider using contrasting tones which will enhance the intensity of the natural hues." If you're unsure of bold colours, you can still create an impact says Mark, "The often rich, warm colours of the flowers will be enhanced if they're placed against a cool coloured background. We're not talking bright blues or greens but much more subtle and contemporary colours of off greys with either green or blue undertones." Again, if it's just a small area at the entrance of your home that you have to work with, you can still make an effective first impression; "To the front of your property a fresh coat of paint for railings, gates, fencing or a front door can immediately impart your style or improve curb appeal," says Mark.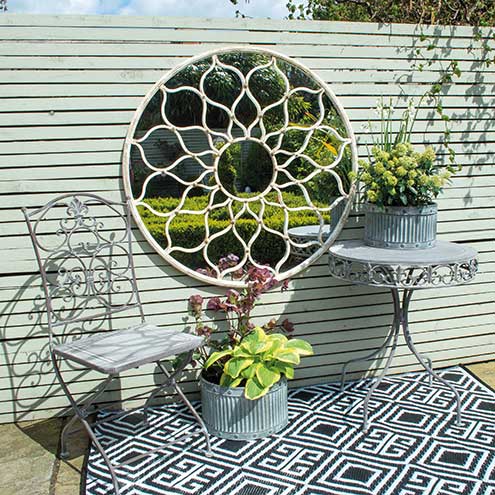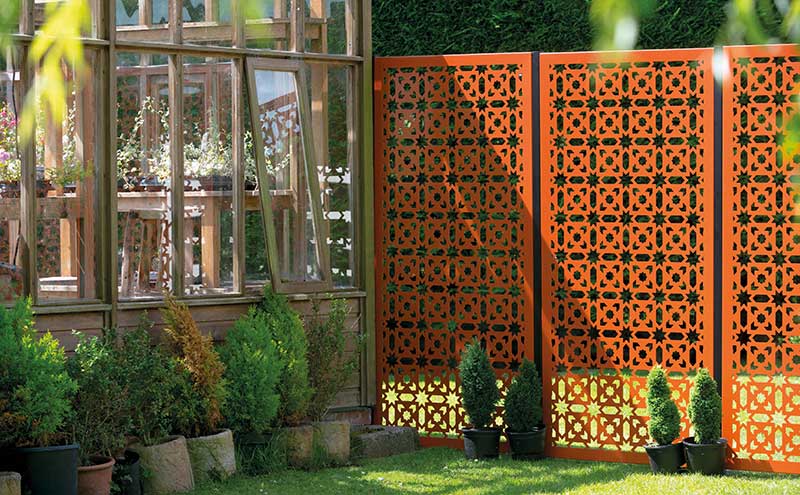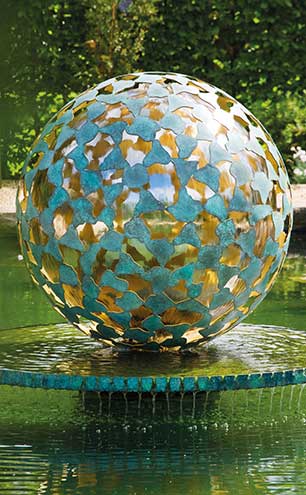 If you have the space and the budget, consider reserving a portion of it for art in the garden. "When it comes to choosing the perfect piece, first and foremost, it is imperative to trust your own feelings, tastes and likes," says visionary artist and sculptor, David Harber. There are practical considerations too, such as size of the artwork; "Something seen in a gallery context can seem lost in an expansive garden environment, so stature will have a huge impact on the eventual impression of the piece," says David. "We recommend trying a template prior to design finalisation – seeing a scale model can help to get a sense of the final aesthetic." When it comes to the outdoors, the material is of the utmost importance; "The materials employed to create a piece also play a crucial part," says David. These should be durable, pleasing to the eye and work in harmony with the mood of the location." Along with sculptures, consider other decorative items such as outdoor mirrors and intricate fencing. Whatever you choose, make sure that it is made to last and it's a piece that you truly love; "remember to enjoy your artwork at every opportunity, says David. "It will only truly come alive when viewed and appreciated." The same can be said for your outdoor space as a whole, and, when it comes to fruition, it will have been worth the work.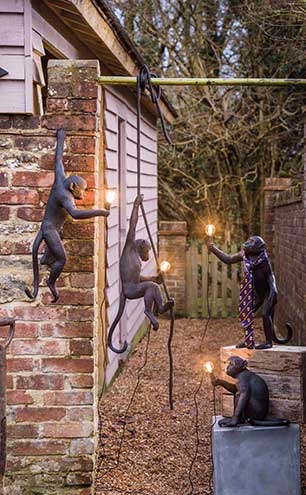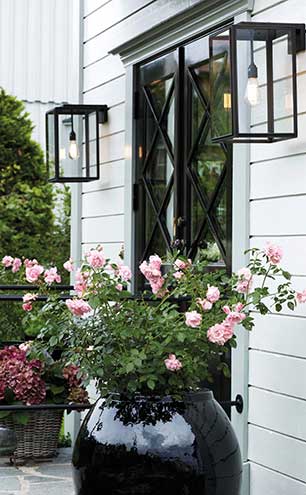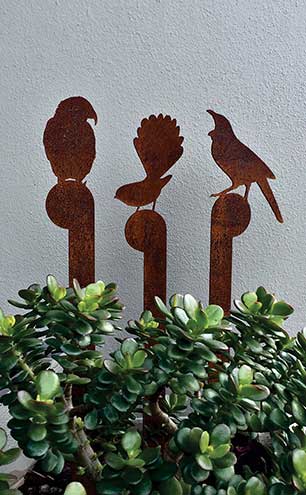 EXPERT ADVICE
Colour ideas by Sadolin's Technical Expert Mark Bannister:
Don't be afraid to use dark colours; in a small spaces dark colours can create a cosy, intimate atmosphere
One thing we often recommend regardless of the size, is to consider creating a theme around which your colours and accessories naturally flow. A Mediterranean themed space with warm earthy tones such as reds, browns, oranges as well as blues makes for a stunning exotic environment, but alternatively, a Caribbean-inspired garden uses vibrant tones featuring plenty of blues, greens and yellows
[/sociallocker]
Issue 114, p42 – 46