Brave choices and a willingness to push boundaries have produced a thrilling home that belies its unremarkable exterior
words Malcolm Jack | photography David Cadzow
A plain white pebbledash 1930s bungalow probably wouldn't hold your attention for very long if you walked past it on your way into Chatelherault Country Park in Hamilton – other than to envy its location, perhaps.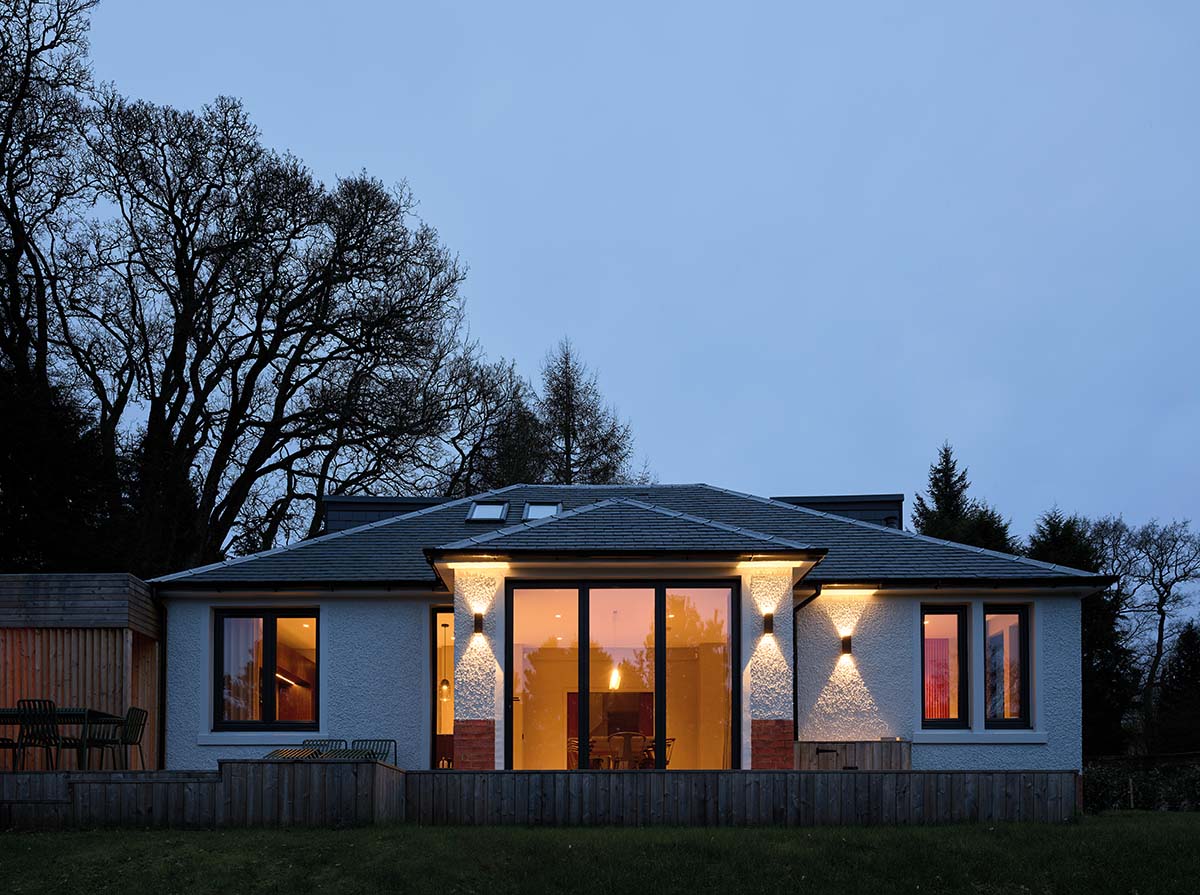 The 500-acre former hunting grounds of the Dukes of Hamilton are now one of central Scotland's finest and most historic public green spaces, and the bungalow, on the banks of the Avon Water, is on the doorstep.
But step inside Miller's Cottage and you're in for a big surprise.
"I think people would be stunned," says owner David Cadzow proudly. "You just don't expect what you find here."
INTERIOR TRANSFORMATION
Refreshed and revitalised by David, a photographer specialising in architectural interiors, and his wife Frances, in close collaboration with Ross McNally from Glasgow design studio Scarinish, the once dilapidated and poky home has been transformed into a superb open-plan three-bedroom sanctuary that soothes and delights with its high-spec minimalist interiors.
From walls finished throughout in tactile Venetian plaster to a bold scalloped statement fireplace clad in concave orange pencil tiles, every detail has been finely tuned to the couple's tastes and needs.
Bi-fold doors off the dining area and picture windows in the bedrooms upstairs (the extra floor has been claimed from a roof void boxed out with zinc-clad dormers) frame views of ancient parkland greenery wrapping comfortingly around the house in every direction.
The project, shortlisted in this year's Scottish Design Awards, was originally conceived with the idea of running Miller's Cottage as a luxury holiday rental.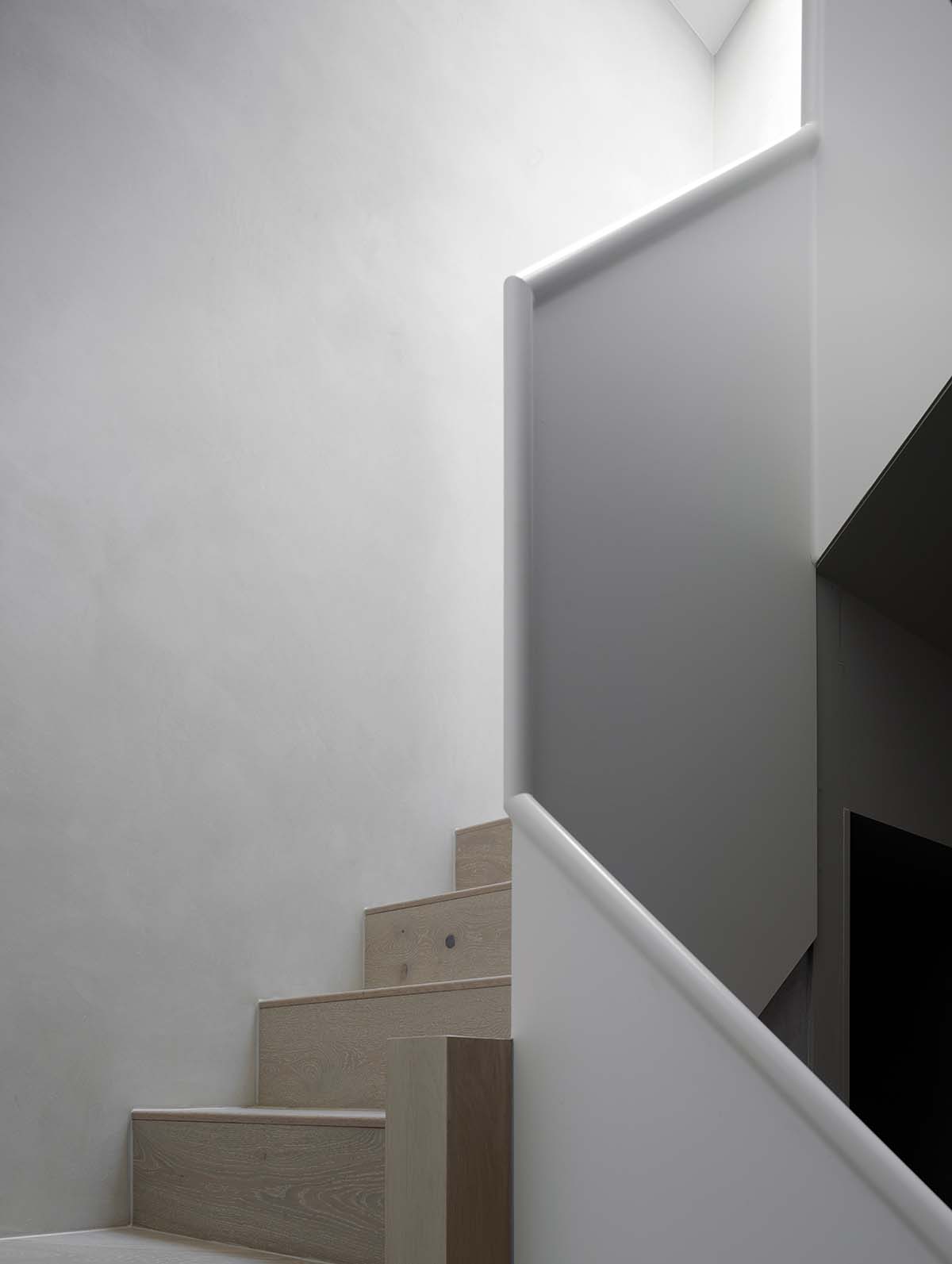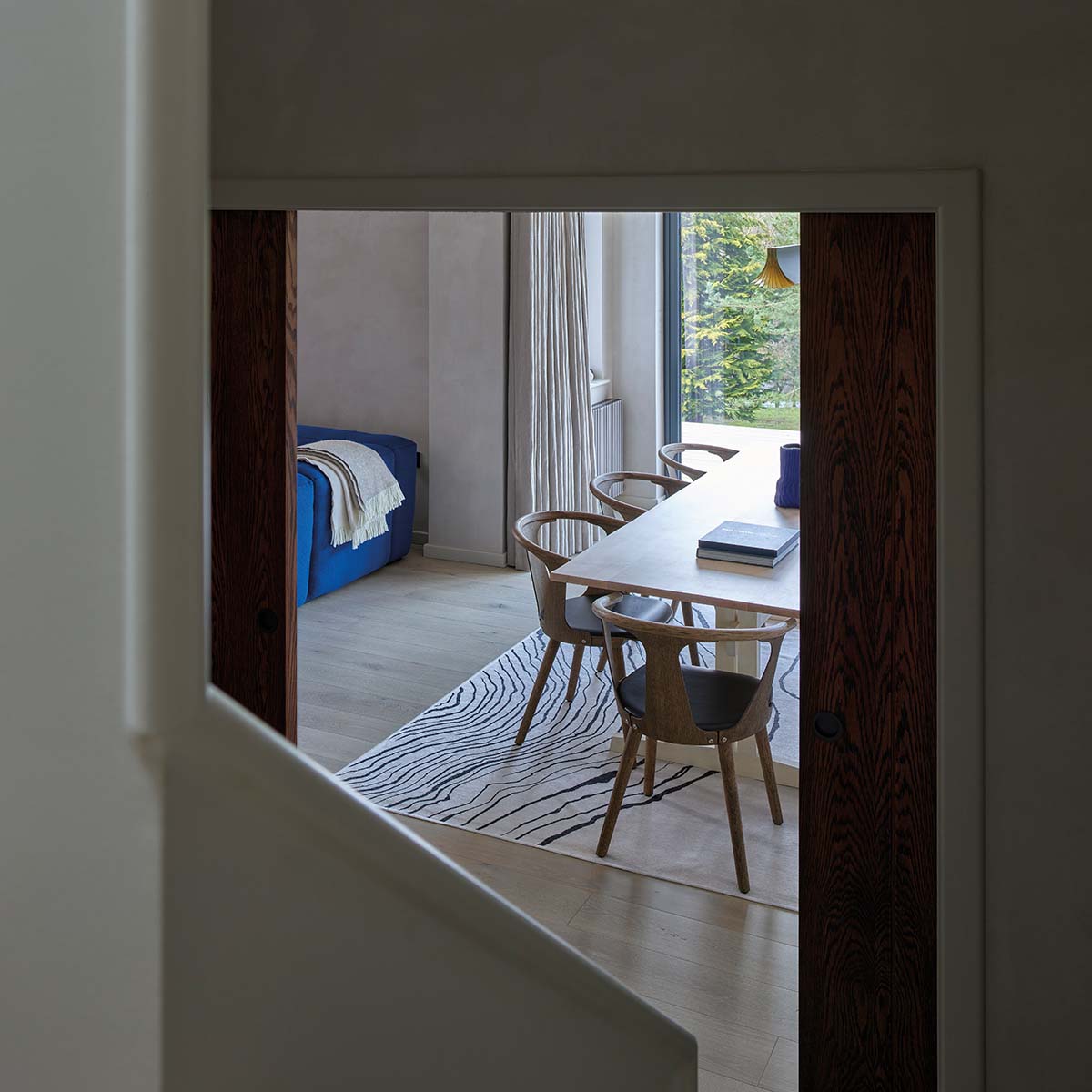 But the Cadzows ended up investing so much in the place, both emotionally and financially, that they decided to sell their house elsewhere in Hamilton and move in themselves.
"To us, it's the setting that's really the best thing," David reflects.
"You're surrounded by all the birdsong and the trees. You're right on the doorstep of the country park, so you've got all the walks and bike trails. You've got deer coming into the fields in the morning."
HISTORIC TIES
The Cadzows have a longstanding connection to Chatelherault through Frances's parents.
Since the 1960s they've owned another cottage nearby, also inside the park's grounds and also forming part of a constellation of historic buildings once associated with 17th-century Old Avon Mill, which was demolished in the 1990s.
When the former owner of Miller's Cottage, a family friend, died in 2018, Frances's mum and dad bought the bungalow for £350,000, with a plan to begin renting it out. But it had seen better days.
"It had wet and dry rot," says David.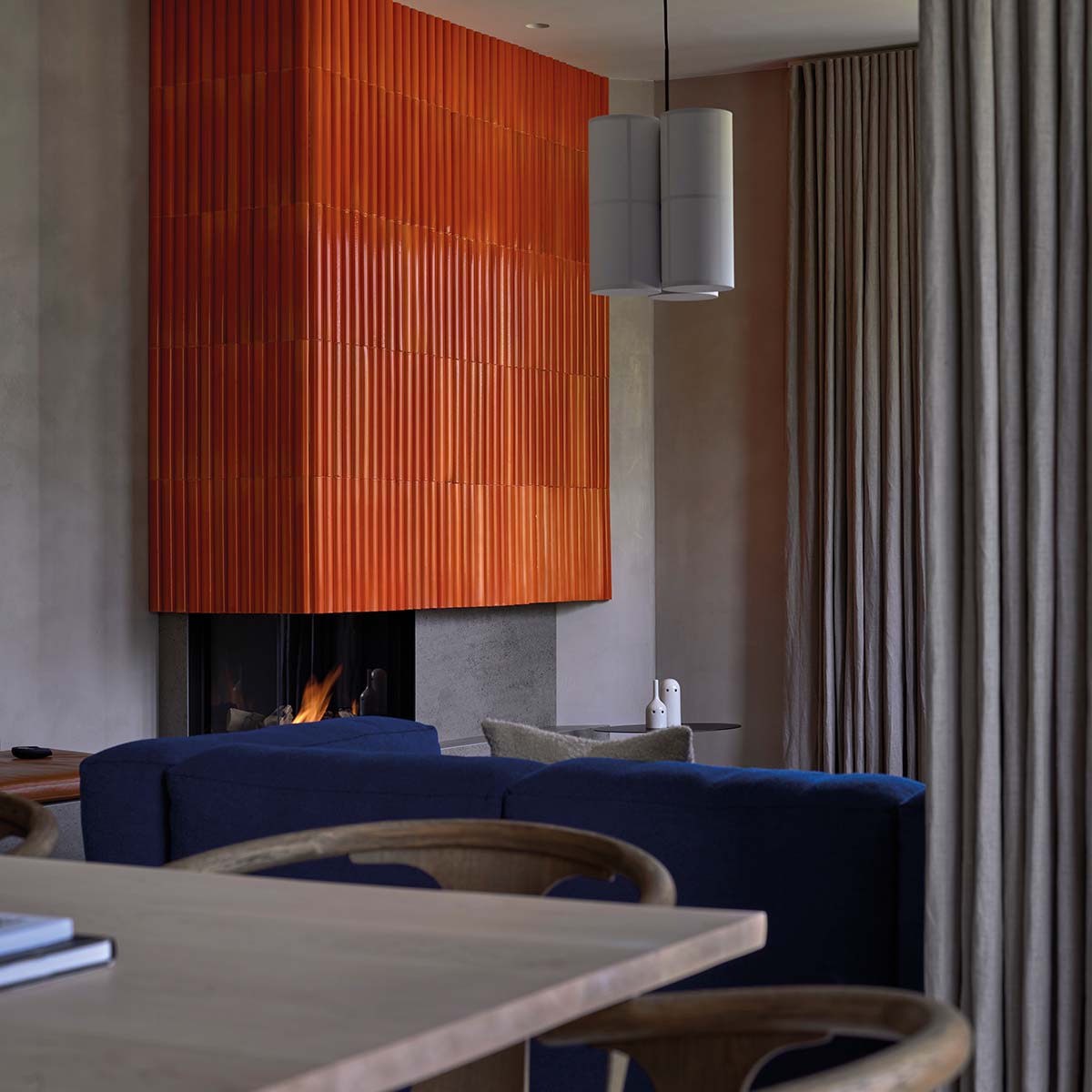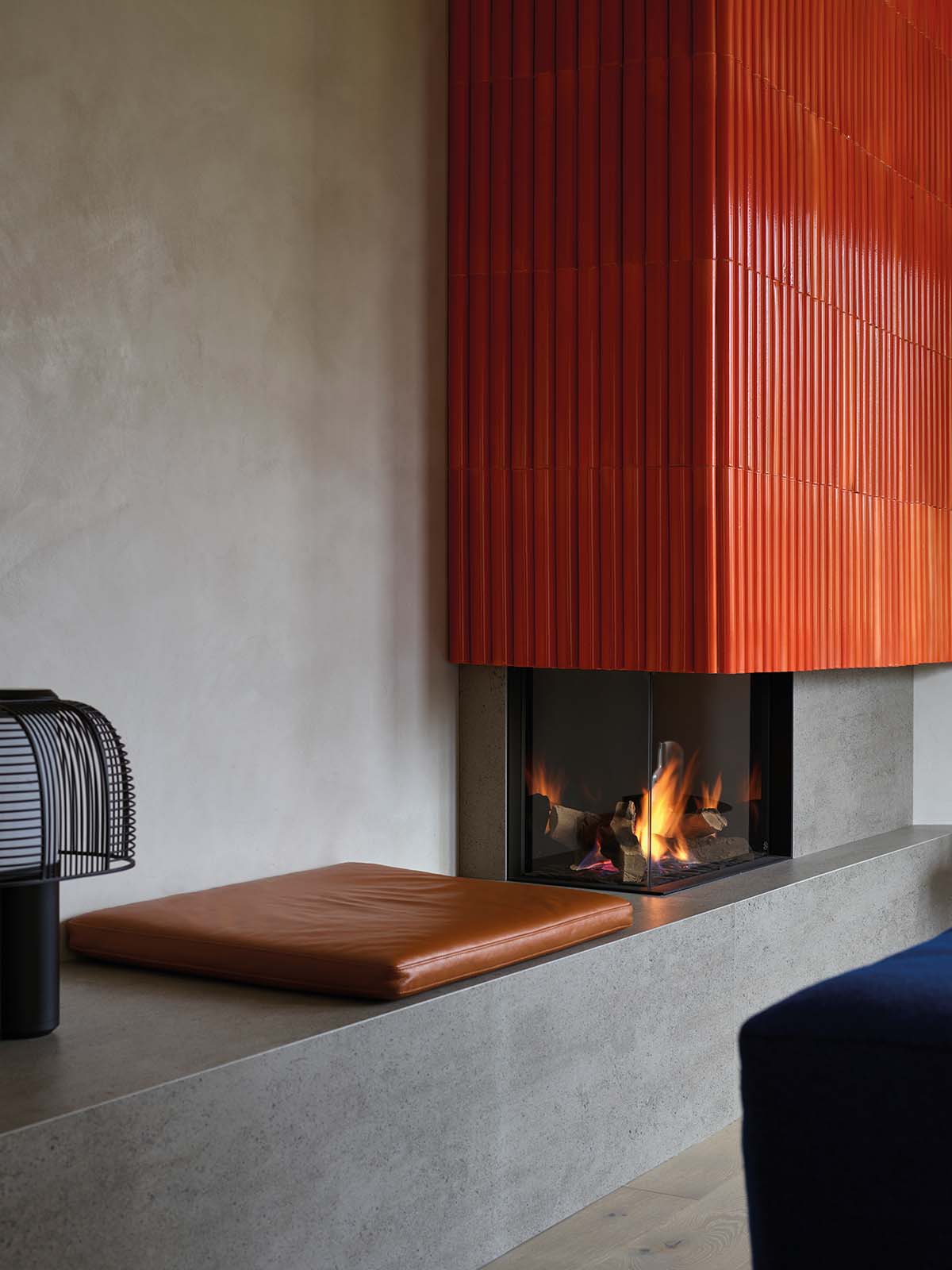 "Heating and plumbing and everything had to be ripped out." The restoration was far too much of an undertaking for Frances's elderly parents, so she and David stepped in to lead the work.
Bringing in Ross McNally from Scarinish, who's a friend of David's, early on made sense, although he was initially sceptical about the rescue mission.
"When I walked into the bungalow for the first time," he remembers, "it had lain vacant for a couple of years, I think, and it was very decayed. There were ruby-red carpets under a thick layer of dust, plasterboard peeling off the walls. It was like a little time capsule.
"There was a moment where we wondered if it might make more sense to knock it down and start again," he continues.
"But then we thought, no, there's some heritage here, with links to the Avon Mill. We'd rather work with it and the shell of the building to make something new. And I'm glad we did."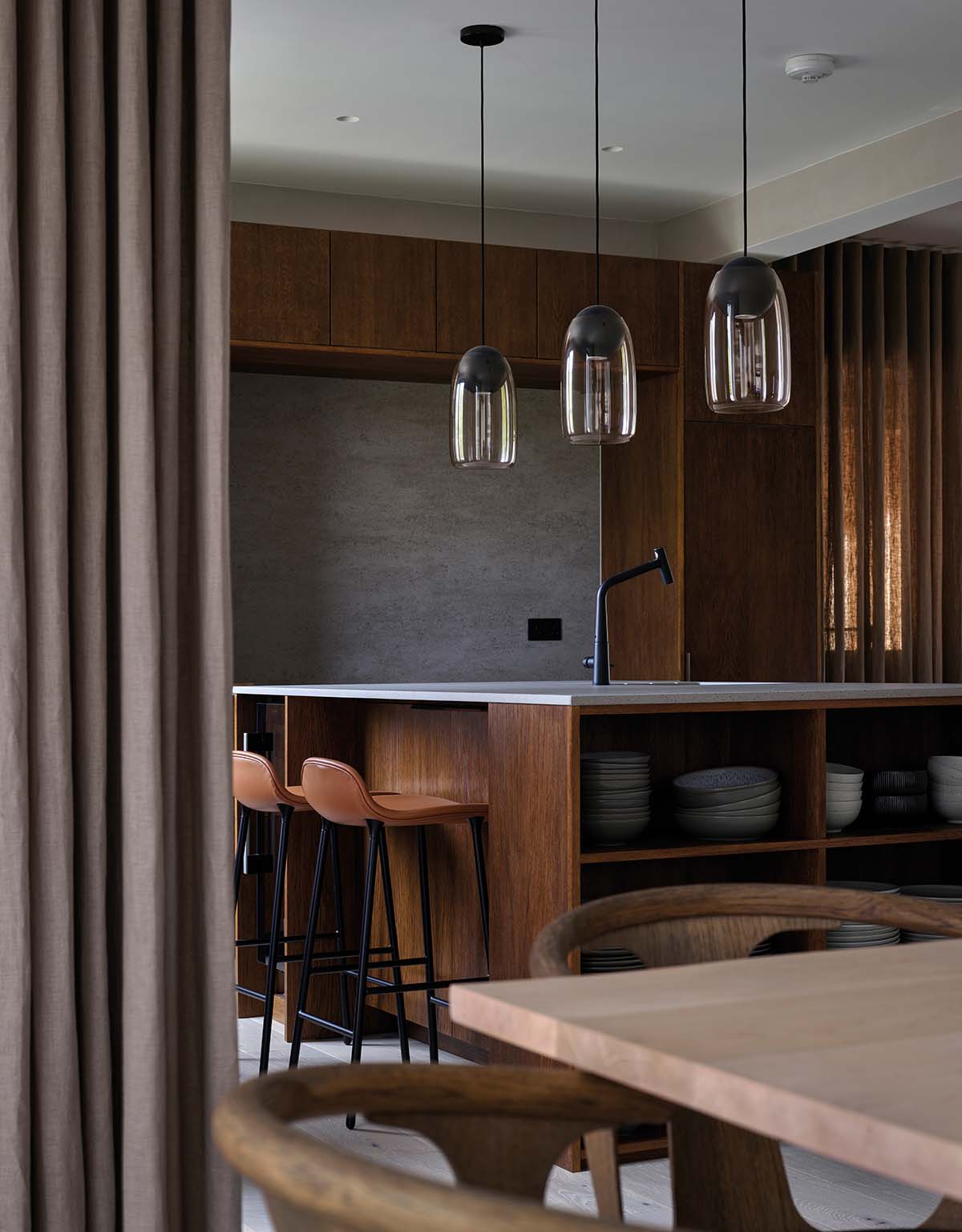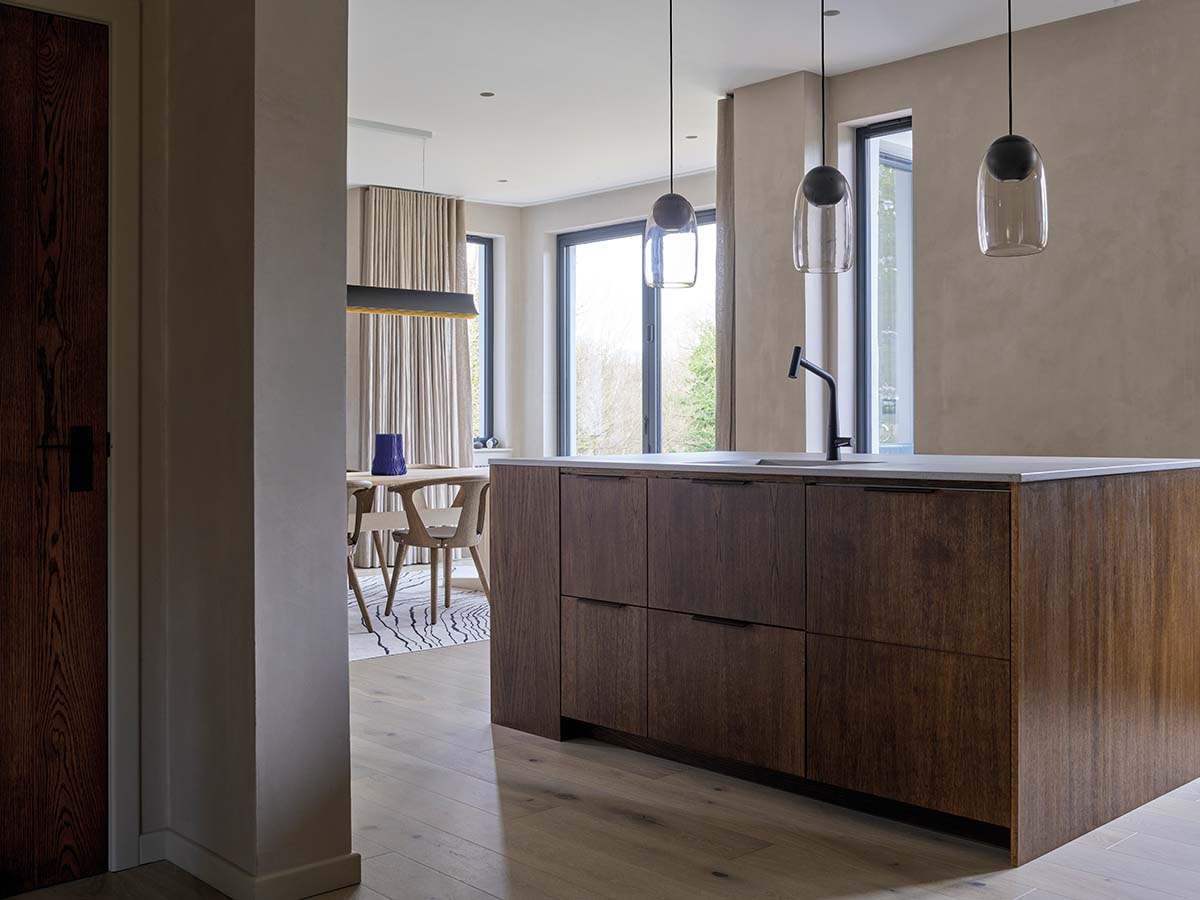 A PLACE TO CALL HOME
Together with Allison Architects and contractors ABC Construction, Scarinish came up with a plan to knock Miller's Cottage into shape, while modestly expanding the house by simplifying its cluttered interior.
A country park being a closely protected area, it took over a year for planning permission to be granted (this in spite of a "light touch" to their application, as David puts it, with the bi-fold doors and dormers the only significant alterations to the exterior).
But once work on site finally began in early spring 2021, it moved quickly and was concluded near enough on schedule 18 weeks later.
When it came to masterminding the interiors, David had plenty of ideas of his own, gleaned from a career spent taking pictures of beautiful homes and a passion for Danish design.
And yet he was happy to give more or less free rein to Ross, whom he had known for many years and whose work he had photographed many times. "We both have similar tastes and ideas," he says.
One particular source of inspiration which they could all converge around was Ainster House, a gorgeous holiday home designed by Scarinish in the coastal town of Anstruther.
David and Frances booked in for an exploratory stay at the harbourside retreat in the East Neuk of Fife.
"We could see at first-hand all the details that we wanted to have in our own place," he says.
With everyone on the same page, decisions could be made swiftly and effectively. "It became a real team project," says Ross.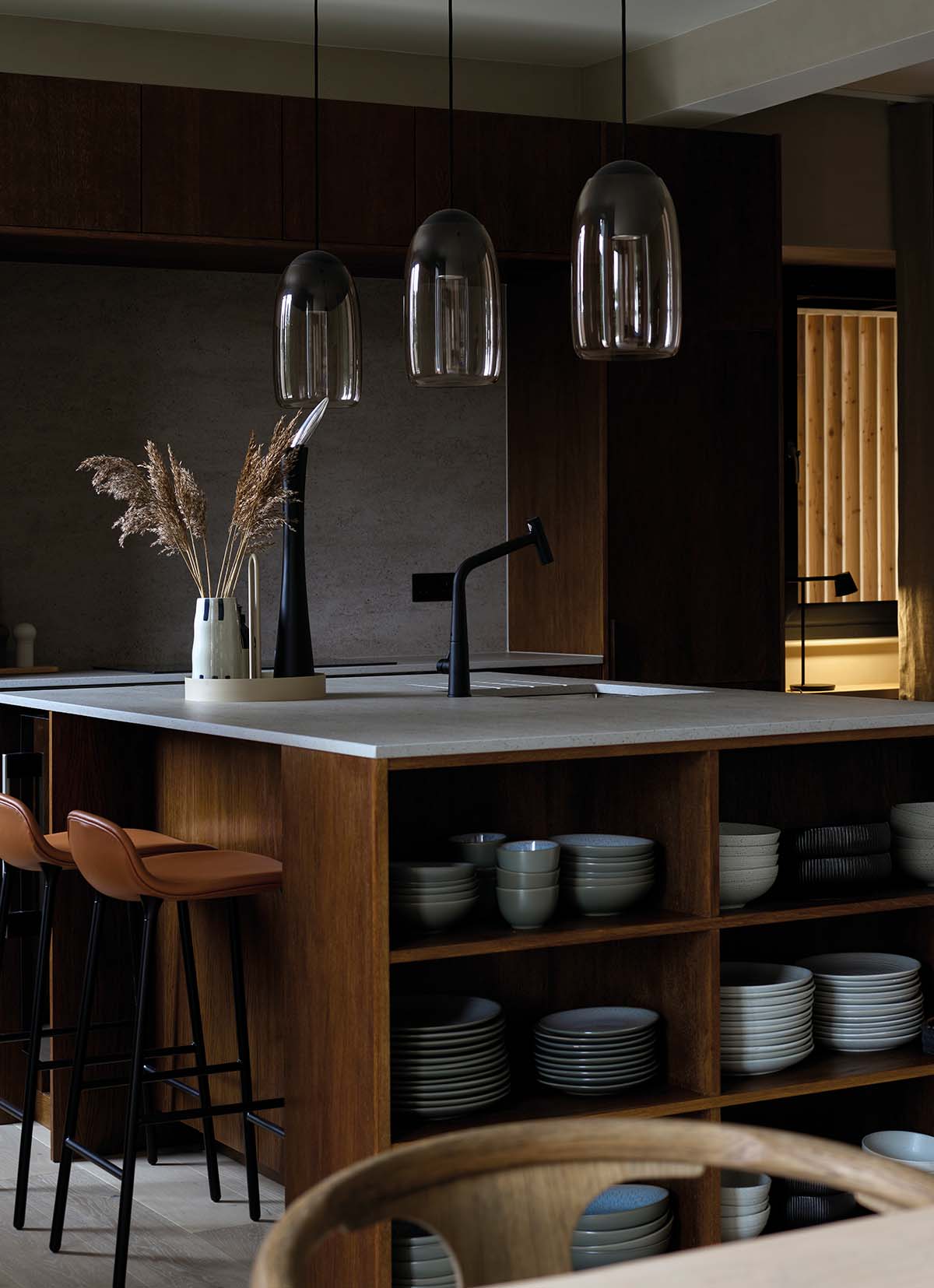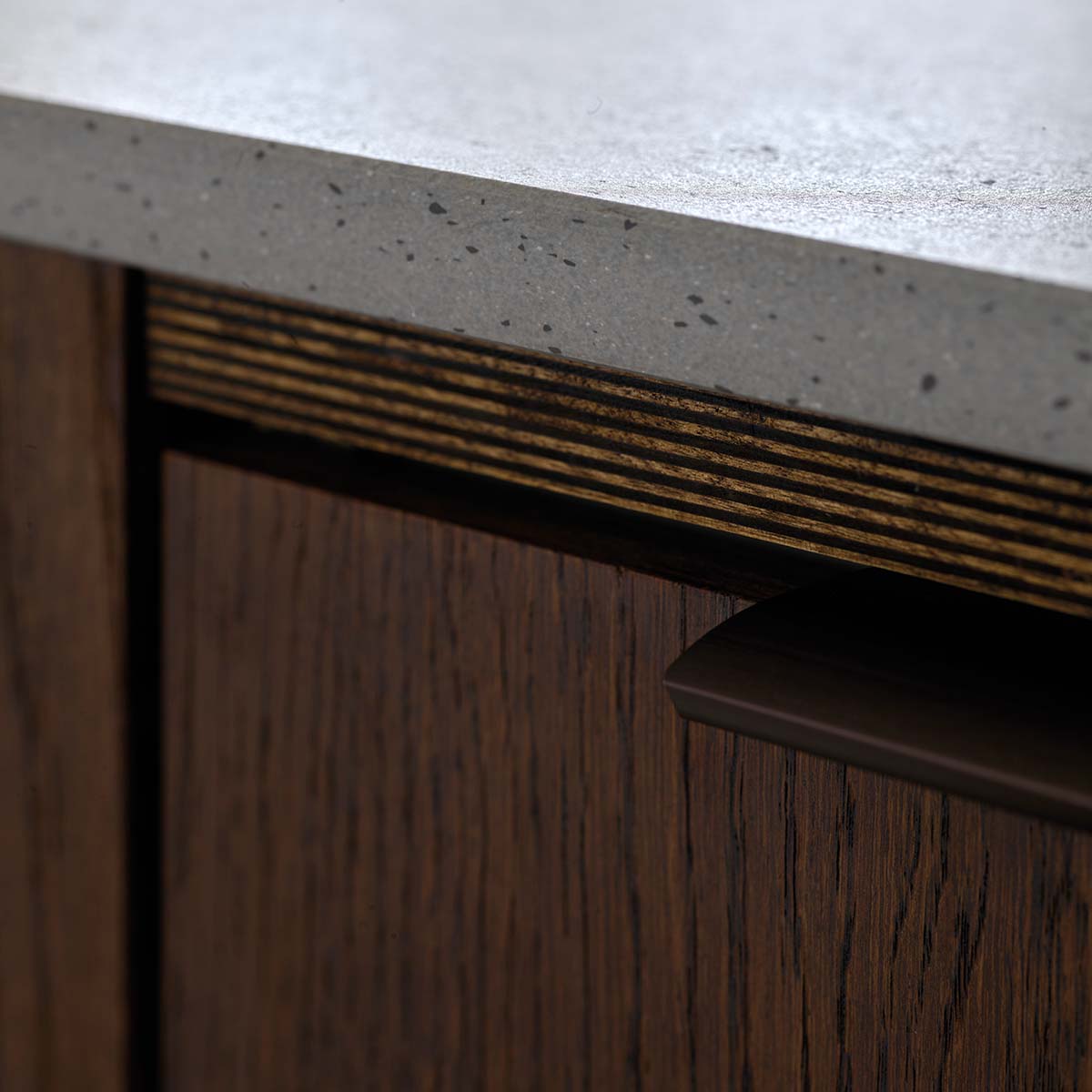 "The concept was to create this calming interior, quite serene and pared-back, with lots of details and lots of tactile materials and layers – very much along the lines of Ainster House."
FURNITURE AND FIXTURES
A fundamental component introduced early on was Venetian plaster on the walls, as applied by Tony Shiels of TCS Plastering Services.
It helped set the backdrop for the home and unite all the rooms, old and new. "It's got lots of minerals and textures to it," Ross explains.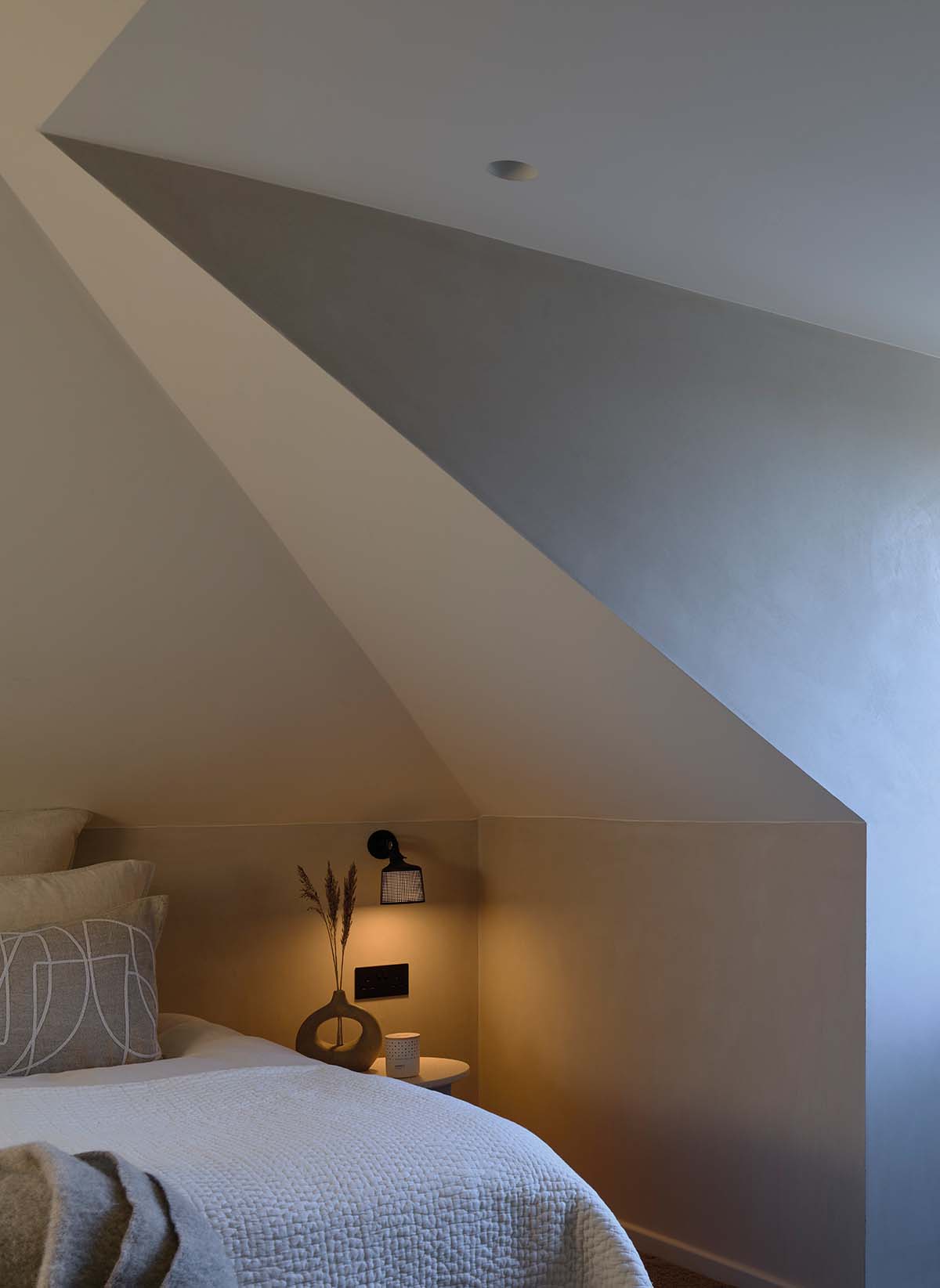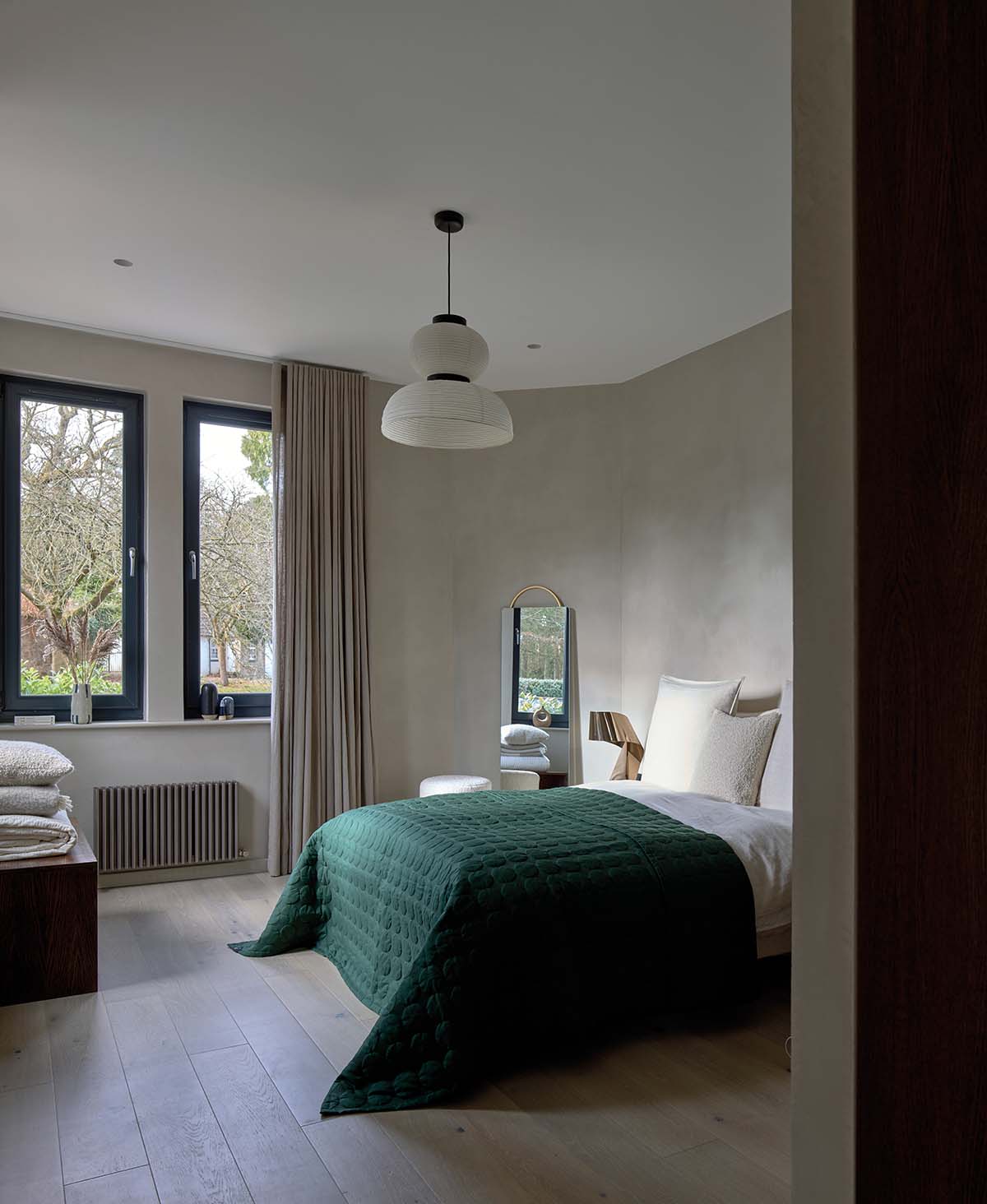 "When it's first put on the wall, it looks quite matt, but you can apply a beeswax finish to polish it to whatever sheen you like. That became a core material right from day one. We ended up running with it throughout the entire house."
Most of the furniture and fixtures are off the shelf from tried and trusted brands, such as the elegant pendant lamp above the dining table by DCW Editions of Paris and the vibrant blue modular sofa by HAY of Copenhagen (many items were sourced and supplied by Glasgow's TOJO, a regular go-to for Scarinish's projects).
"But David and Frances were really keen to work with makers who could create custom pieces from our designs," notes Ross.
Lewis Macleod of Made by Hame, a craft-focused and design-led Glasgow independent furniture and homeware business, became "a core member of the team" in this respect.
Working to drawings by Scarinish, he made all of the kitchen units by hand using lustrous fumed oak, as well as the dining table and the bathroom vanity units.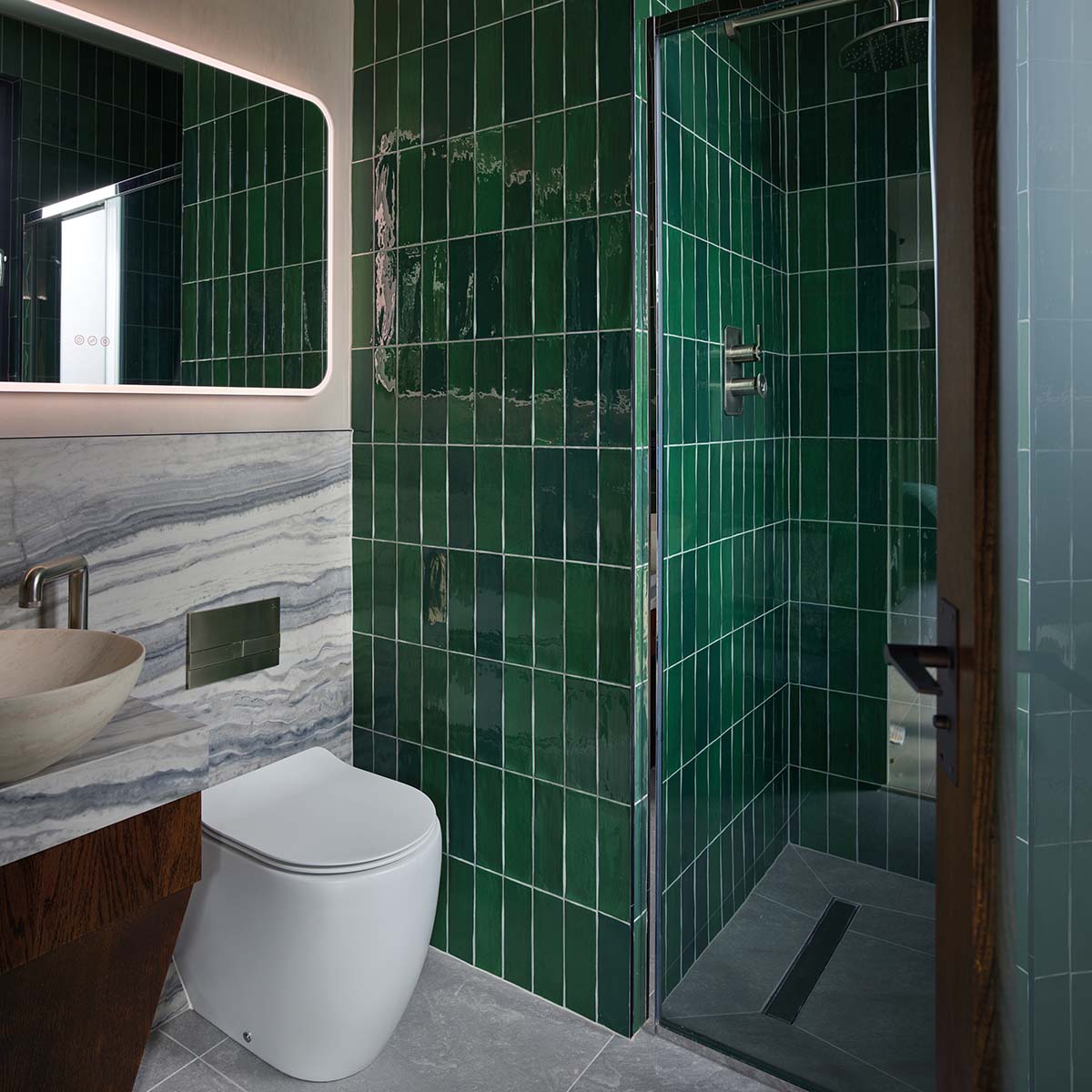 After having some trouble finding a fabricator who could make the striking folded steel balustrade which Scarinish had conceived for the staircase, the couple instead turned to local sculptor Billy Teasdale, who saw the concept through with aplomb.
"The intention was to make this one piece that would create a degree of synergy, linking the ground floor and the top floor," says Ross.
By David's own admission, he and his wife are fussy. "We wanted things to be absolutely right," he says.
But even with his exacting interior photographer's eye, as he sits back and relaxes in his new home, he says he can't find fault with any of the efforts that he and Frances and others have poured into it.
"The way it has been executed is exactly as we wanted it," he beams.
"We worked within the restricting confines of a small house, but I think we made a really good job of it. Everyone in the team has made a really good job of it."
Discover more incredible Scottish architecture, like this modern day 'castle'