This design-led stay in an idyllic corner of the East Neuk is an exciting take on the holiday home.
 Words Miriam Methuen-Jones
Photography David Cadzow
The scene is already set before I arrive at Ainster House. The drive up from Glasgow is balmy (highly suspicious given the season) and the roads are quiet.
It's my first visit to Anstruther, and I can't help but ooh and aah as I wind past colourful façades and catch glimpses of golden stretches of sand.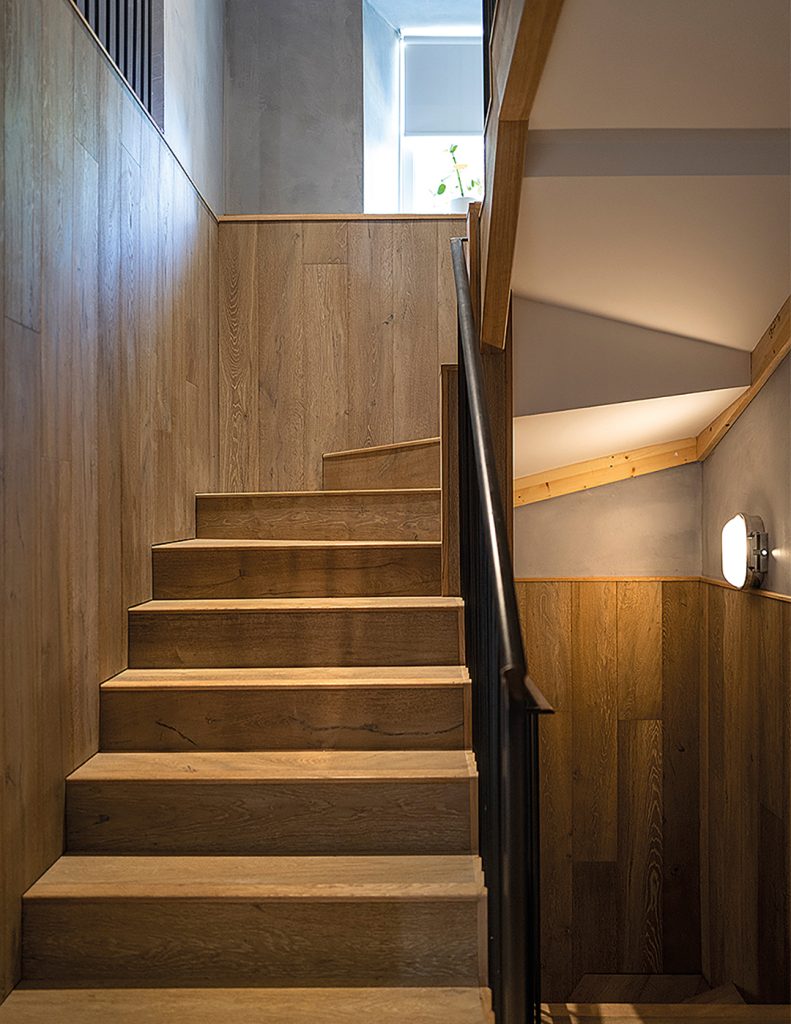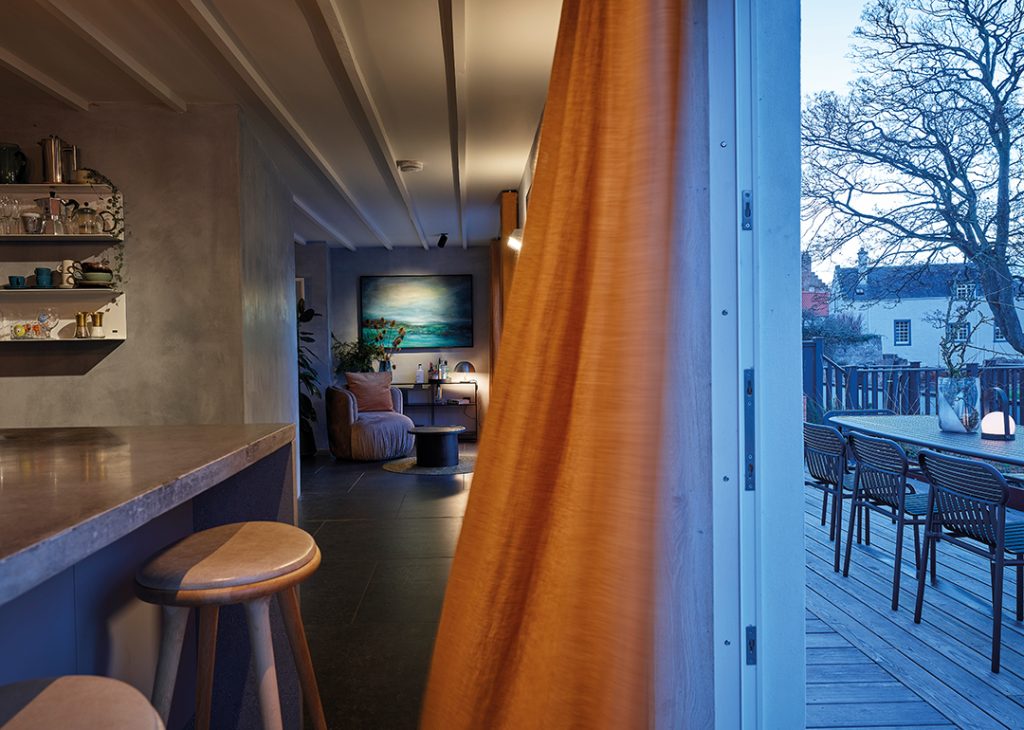 Owner Ross McNally meets me at the front door and gives me the grand tour. He is the director of Scarinish Studio, an interior design and architecture practice specialising in hospitality, whose portfolio is crammed with recognisable places such as Bar Soba, Mamasan, and Hendricks Gin Palace.
"I'd been keen to tackle a residential project for a while, and this place was perfect," he tells me. "It used to be the Smuggler's Inn, a guest house with an enviable outdoor space and a cheeky past."
A cheeky past indeed – meetings of a Scottish gentlemen's club, founded in 1732, used to be held here. It was known as the Beggar's Benison and seems mainly to have involved blokes sitting around drinking and reading naughty books (yes, Fanny Hill is mentioned) to one another.
Suffice to say, Ainster House is much less sordid these days. McNally has used his years of experience to create a peaceful haven that suitably complements the historic fishing town it's named after.
"The building is C-listed, which was lucky as it meant we could extend and make some bigger changes," he explains. "Really, it's a new house within old walls."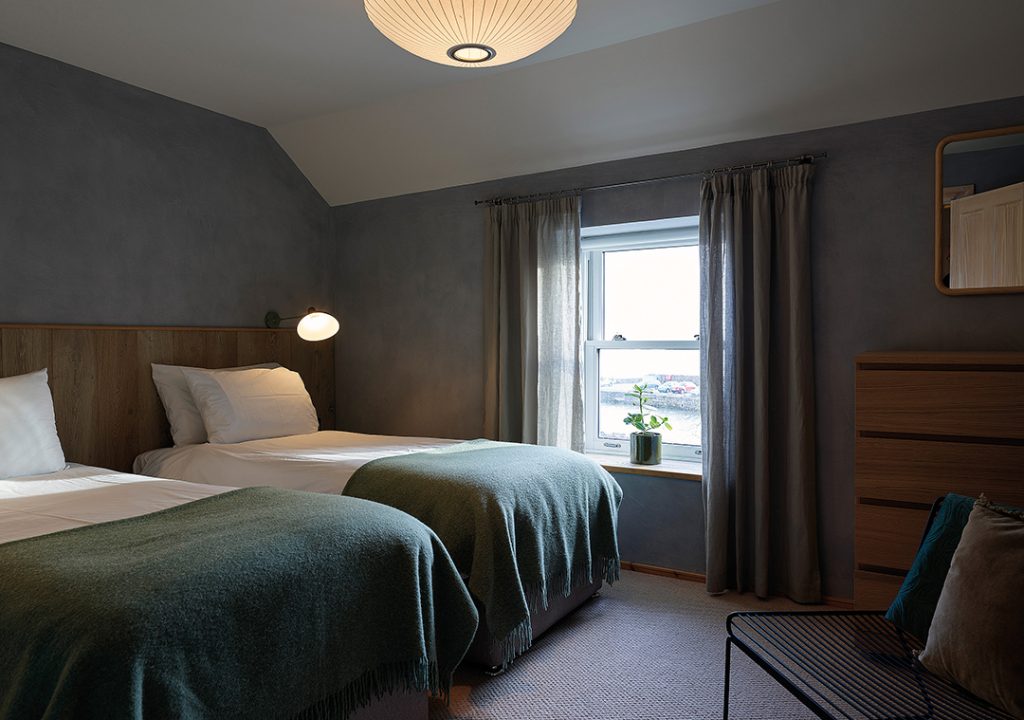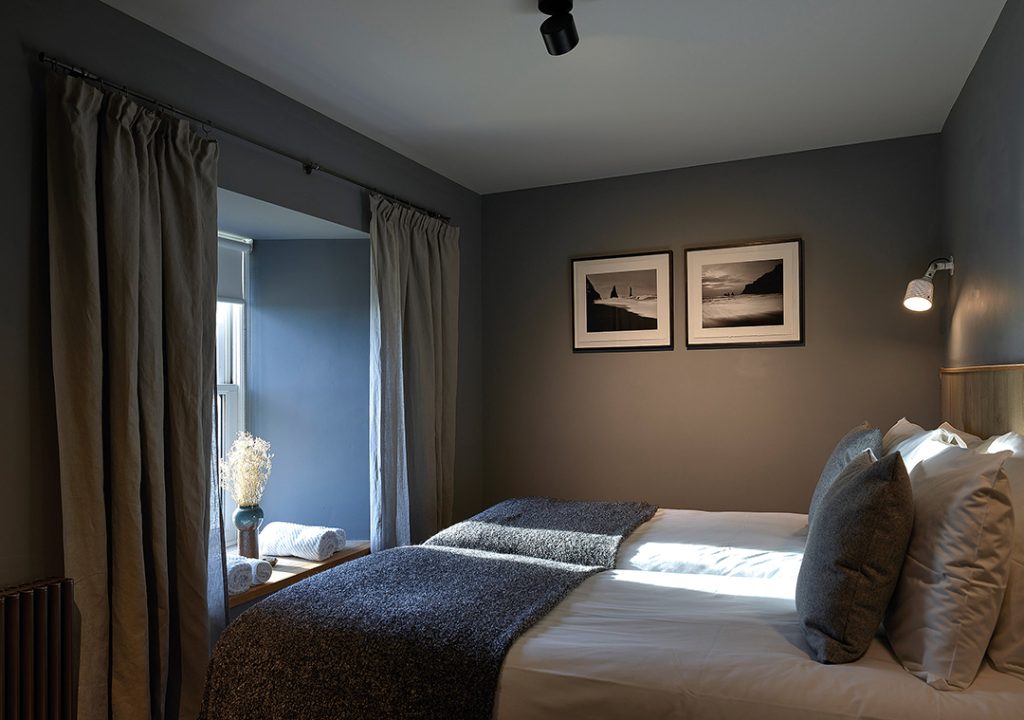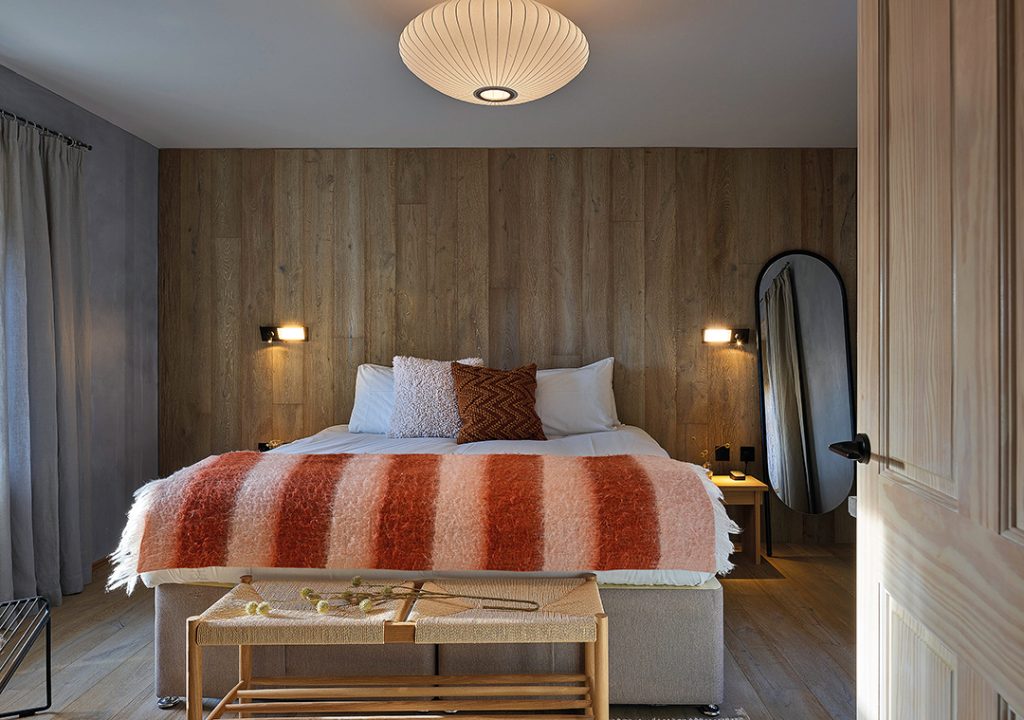 And what a new house it is… The accommodation is spread over three floors. The ground floor has a bedroom and living room and an arched window to the front that makes the most of the original coach doors.
Glass doors to the rear, meanwhile, open onto a balcony overlooking the water. The central staircase leads down into the impressive entertaining space, complete with a cast concrete kitchen, a generous dining area that could seat at least eight, a bar nook, and more sliding doors calling you outside.
The tiered deck offers another dining option, and there's even an outdoor shower.
Back inside, McNally tells me about some of the accessories used throughout: "I may have gotten a little carried away," he admits.
"But I come across so many great pieces in my line of work, and I had a specific look in mind for the place. I wanted it to feel luxurious and minimalist, a really calm place to stay."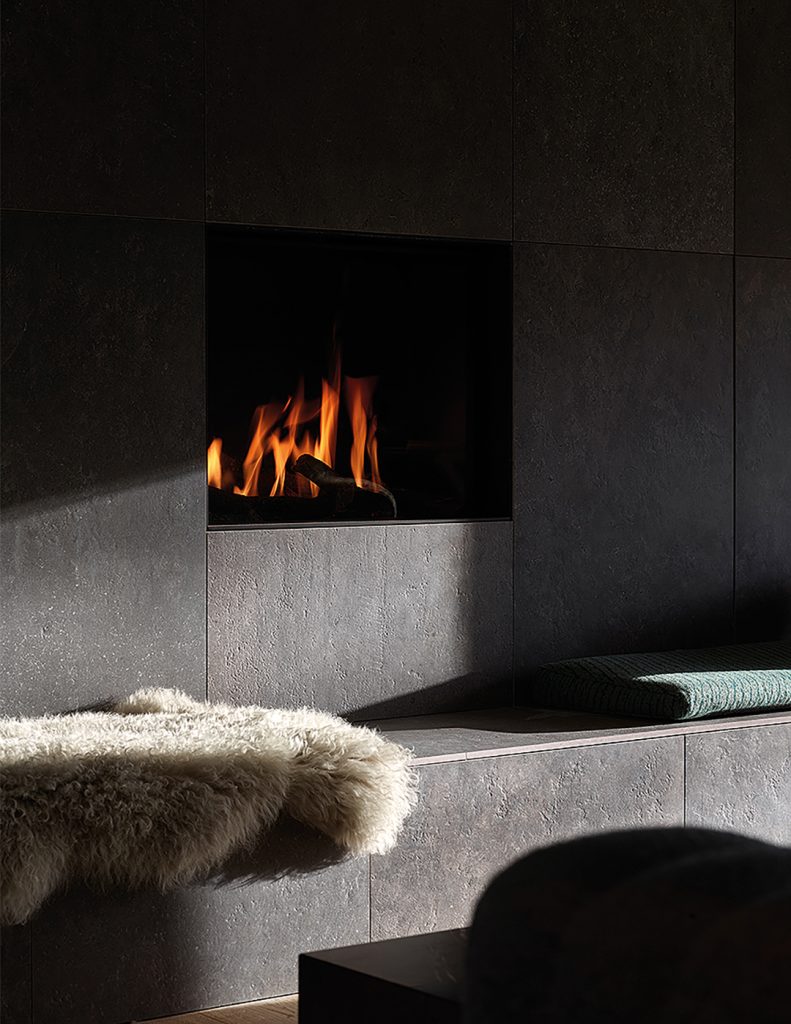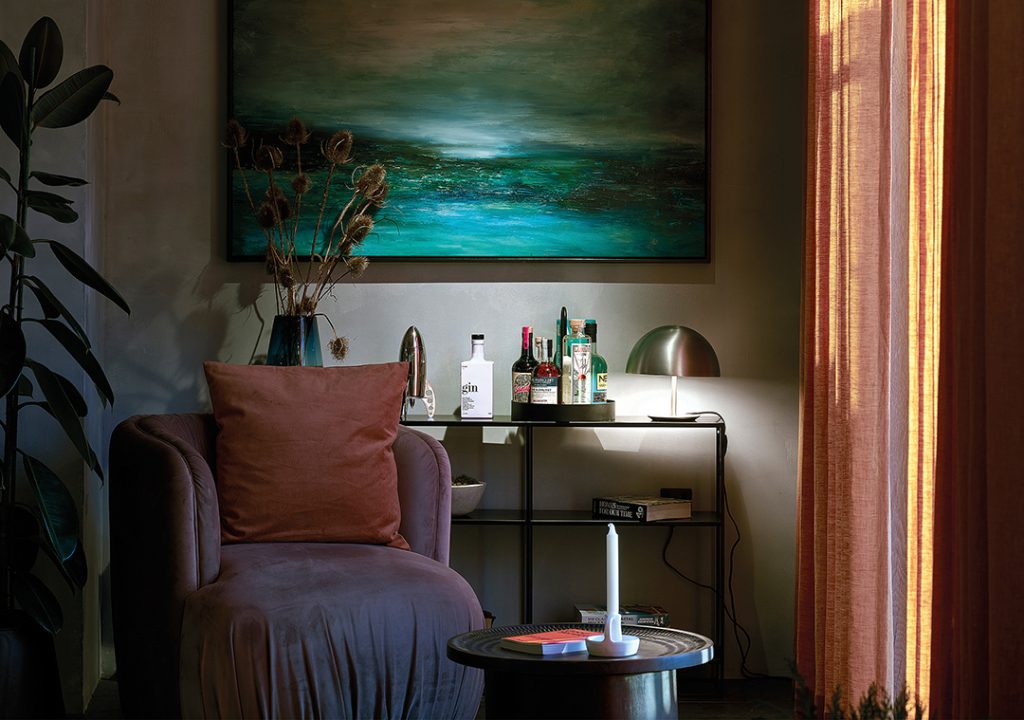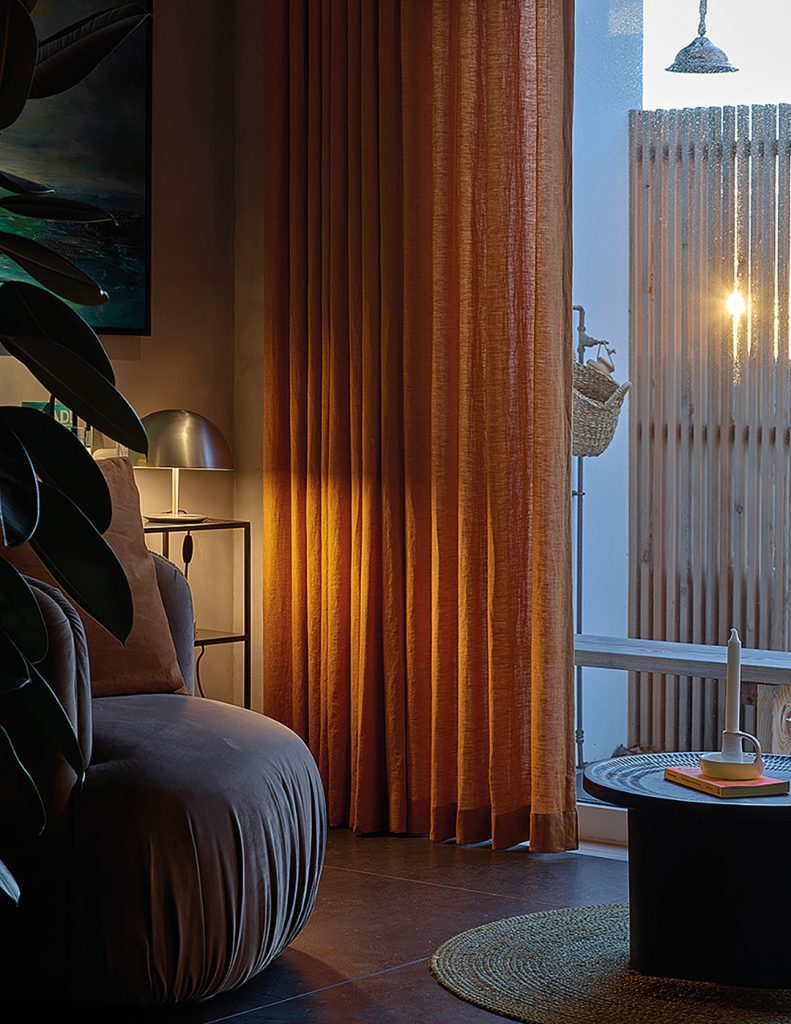 He has certainly achieved that. Once he departs and I have the place to myself, I can see the mixture of muted tones and modish finishing touches is irresistible.
Later, flicking through the welcome pack over a cuppa, I discover that if you fall for any of the furnishings, Scarinish Studio can source them for you. It's a stroke of genius, really, and the serene feel of Ainster House soon has me mentally redecorating my humble flat.
On the top floor are three more bedrooms and mine has tantalising views of the water. But it's too early for bed: the slowly descending sun is calling to me, so I slip out of the house for a jaunt along the waterfront to get a taste for the town.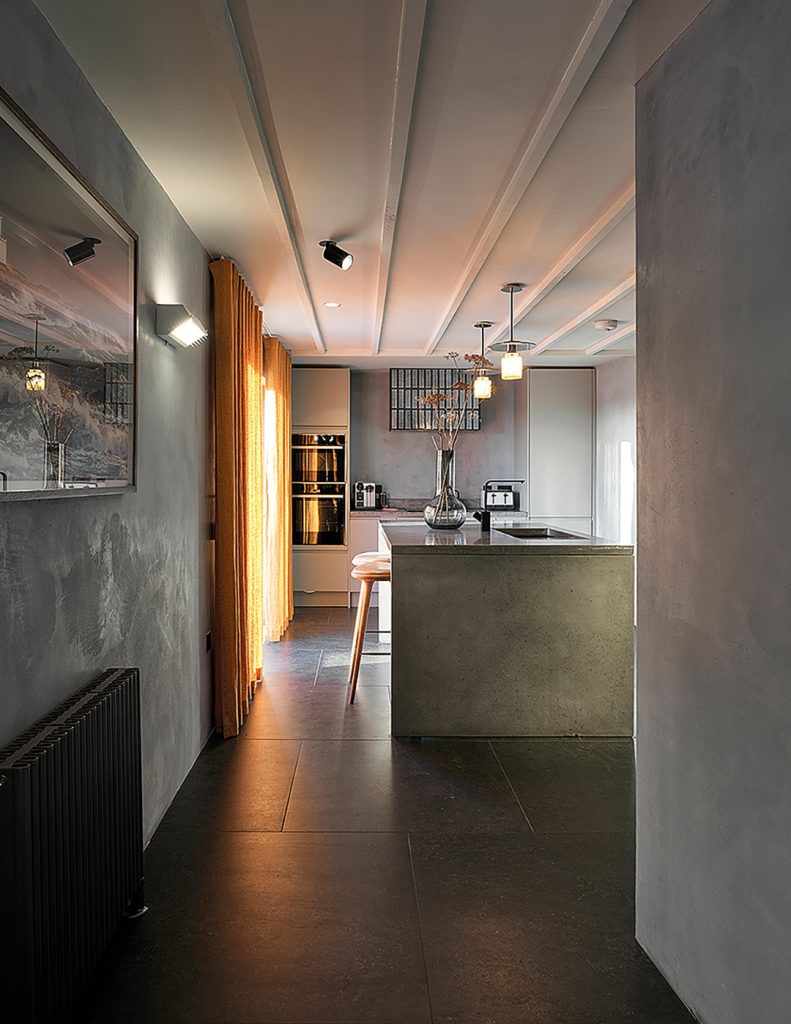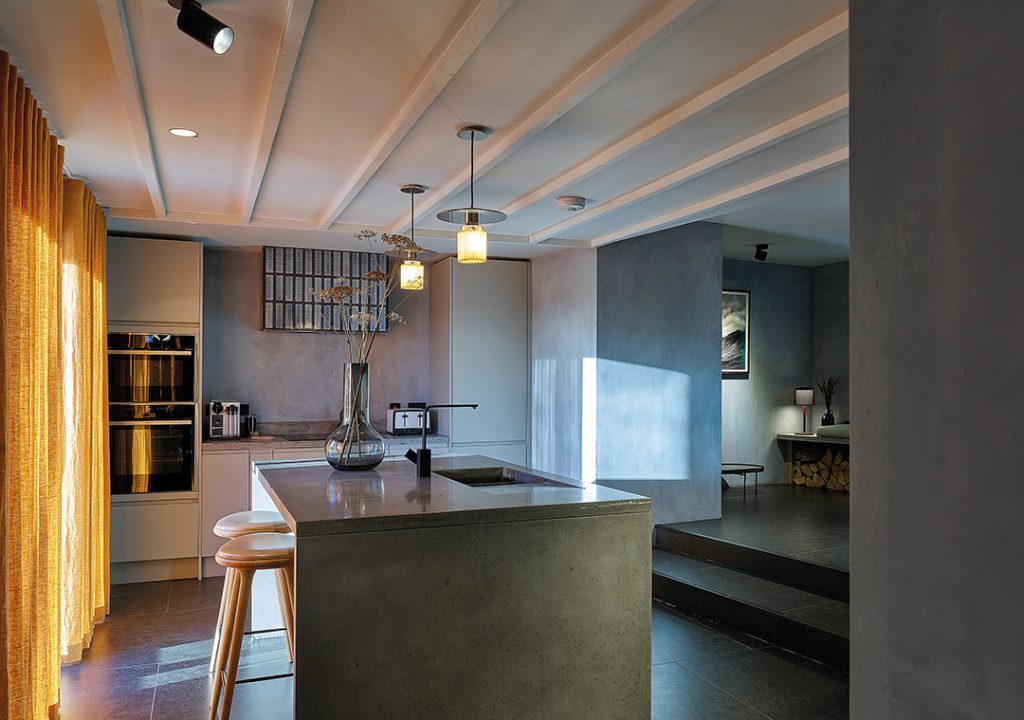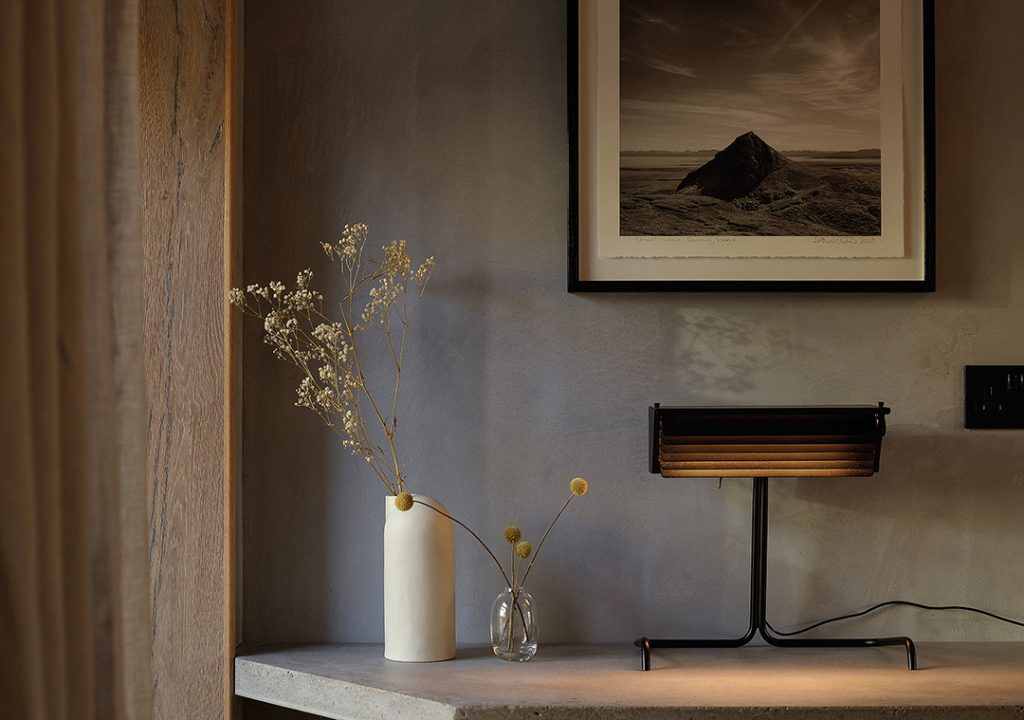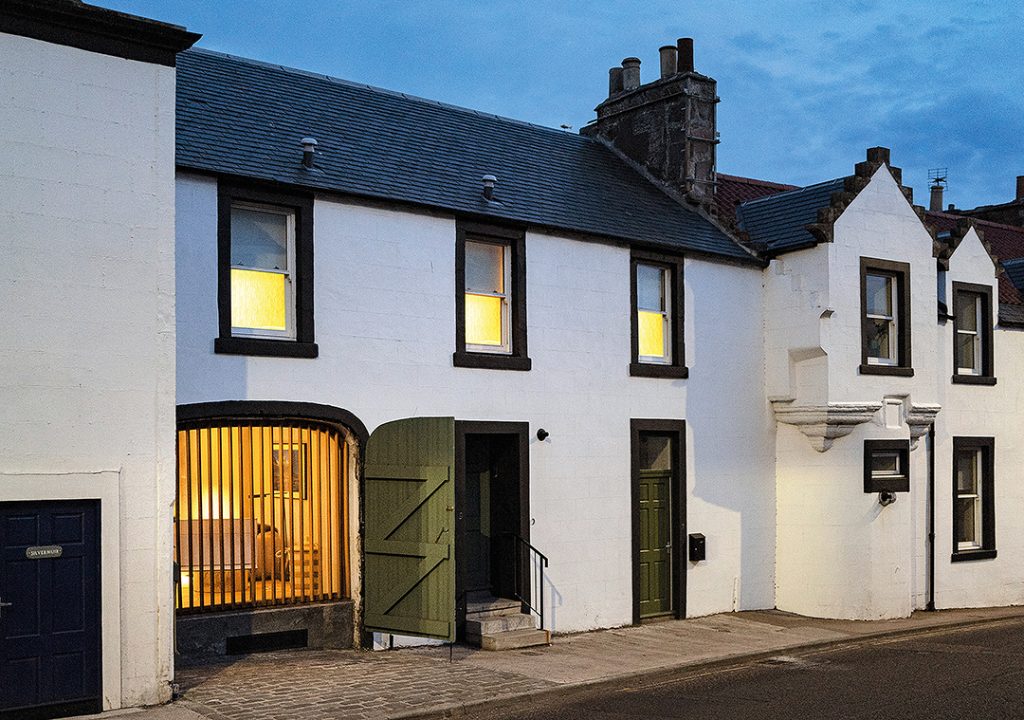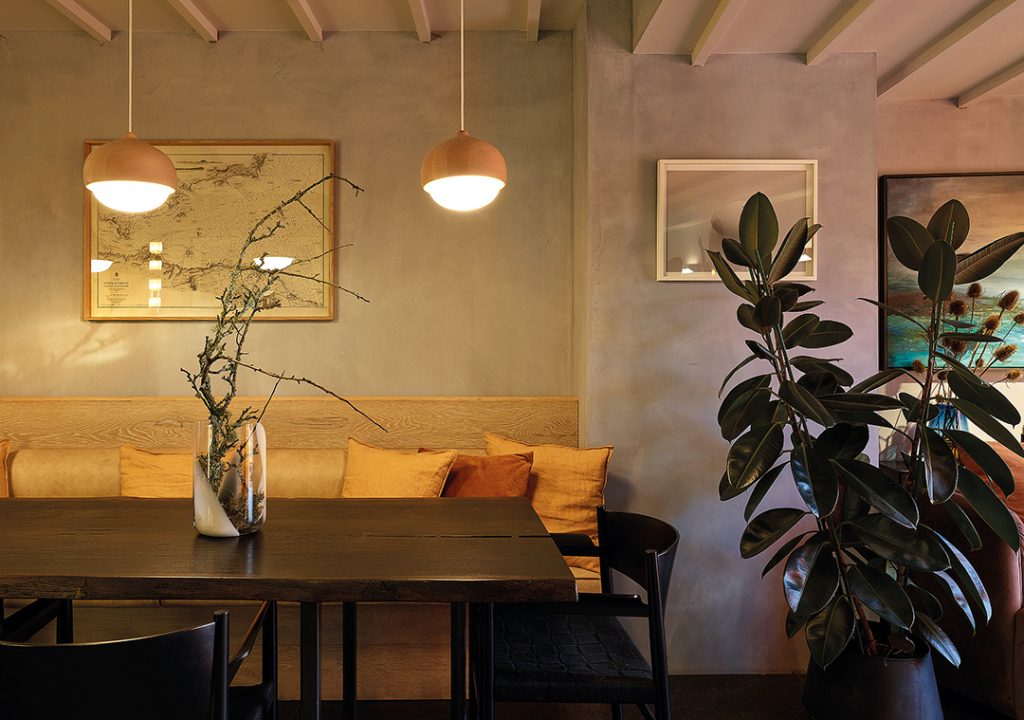 I've heard talk of the chips at the award-winning Anstruther Fish Bar, and I don't intend to leave without trying them. I make my way towards the gentle clinking of the harbour, allowing a grin to creep onto my face as I spot folk lounging outside cafés and nobody moving very quickly at all.
Clutching a bag of steaming chips, aggressively vinegared at my request, I find a seat and watch the boats bob about in front of the setting sun. The chips don't disappoint, and I know I'm heading back to Ainster House for a deep sleep in a king-size pillowy embrace.
Honestly? It's a moment of pure and unadulterated bliss.
IN THE AREA
Feeling fancy? The Michelin-starred Cellar is well worth booking. Pop into Aeble, Scotland's first cider shop, to wet your whistle or take a bottle home as a souvenir.
If Ainster House's interiors have you craving some new homewares, try Crail Pottery's handmade ceramics.
Elie Beach is a short drive away, and worth a visit even if it's pouring. Pull on your wellies and enjoy the sweeping views.
Duck into the Harbour Café for fresh seafood if it gets really blustery. Fife is packed with excellent hiking trails and places to explore.
Tentsmuir Forest is a favourite, with walking routes dotted with sand dunes. Keep your eyes peeled for red squirrels and seals.
Ainster House sleeps eight. From £330 per night in low season and £420 per night in summer. Three-night minimum stay.
ENQUIRE ABOUT BOOKING NOW | VISIT THE AINSTER HOUSE WEBSITE
FOLLOW AINSTER HOUSE ON INSTAGRAM | FOLLOW AINSTER HOUSE ON FACEBOOK