words Miriam Methuen-Jones | photography McAteer Photo
28 Langside, a hidden gem in Glasgow's Southside, is becoming a local legend thanks to its cheery peach door and handsome window displays.
Owner Richard designs the latter himself: "I really do believe that the shop window is the best advertising space – it tells you who we are and what we stand for," he explains.
"I change our display weekly, and people tell me they divert their daily exercise or dog walk to see what this week's example is."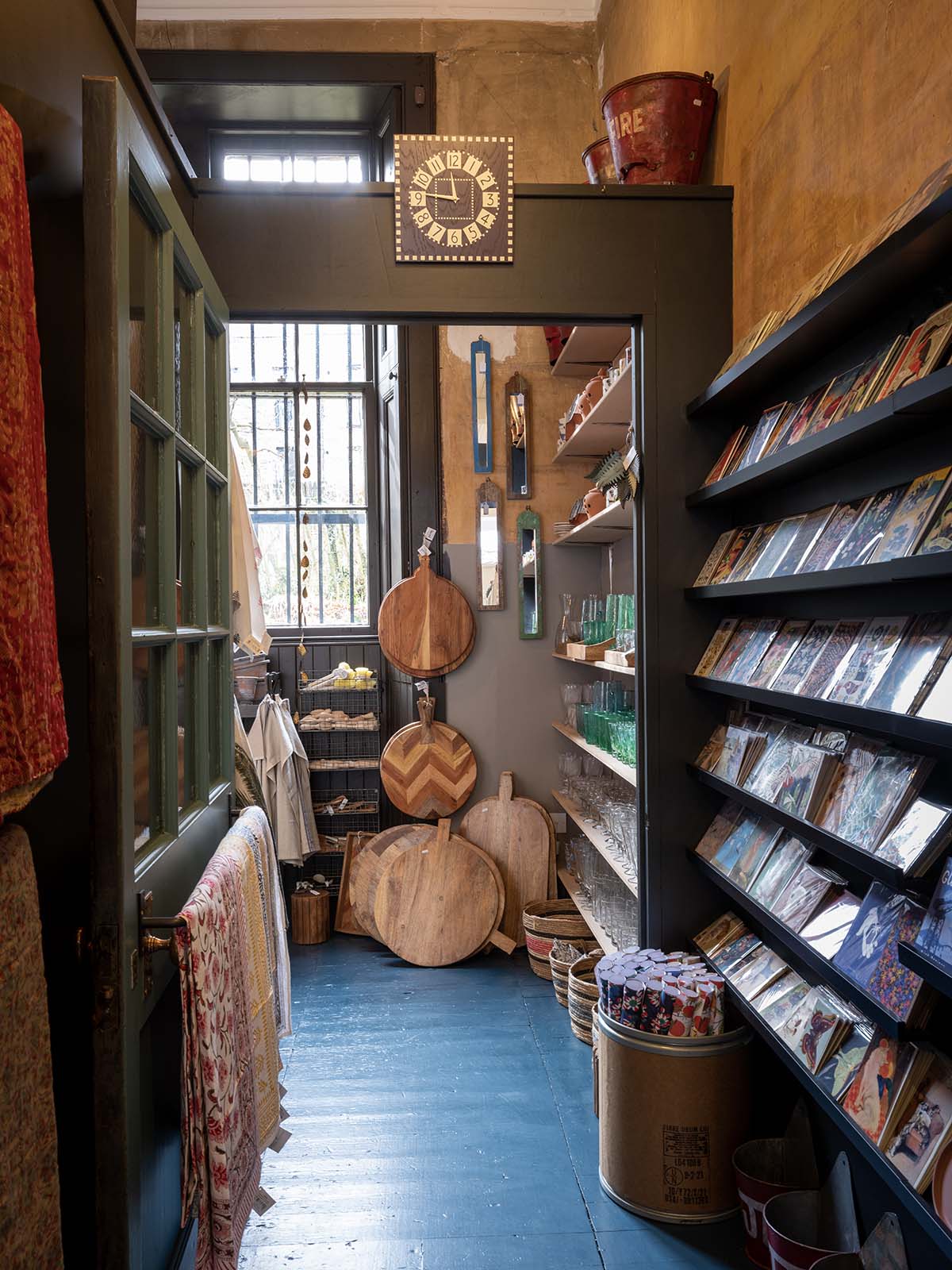 WHY DID 28 LANGSIDE OPEN?
After a 25-year career in Project Management which involved working all over the country and long absences from home, Richard decided it was time to come home and settle down.
"I also decided that it was time to finally work with my creative side," he explains. "The hardest part was getting to grips with the commercial property market and I eventually ended up putting letters through every empty shop unit I saw. I finally got a reply just as I was about to give up."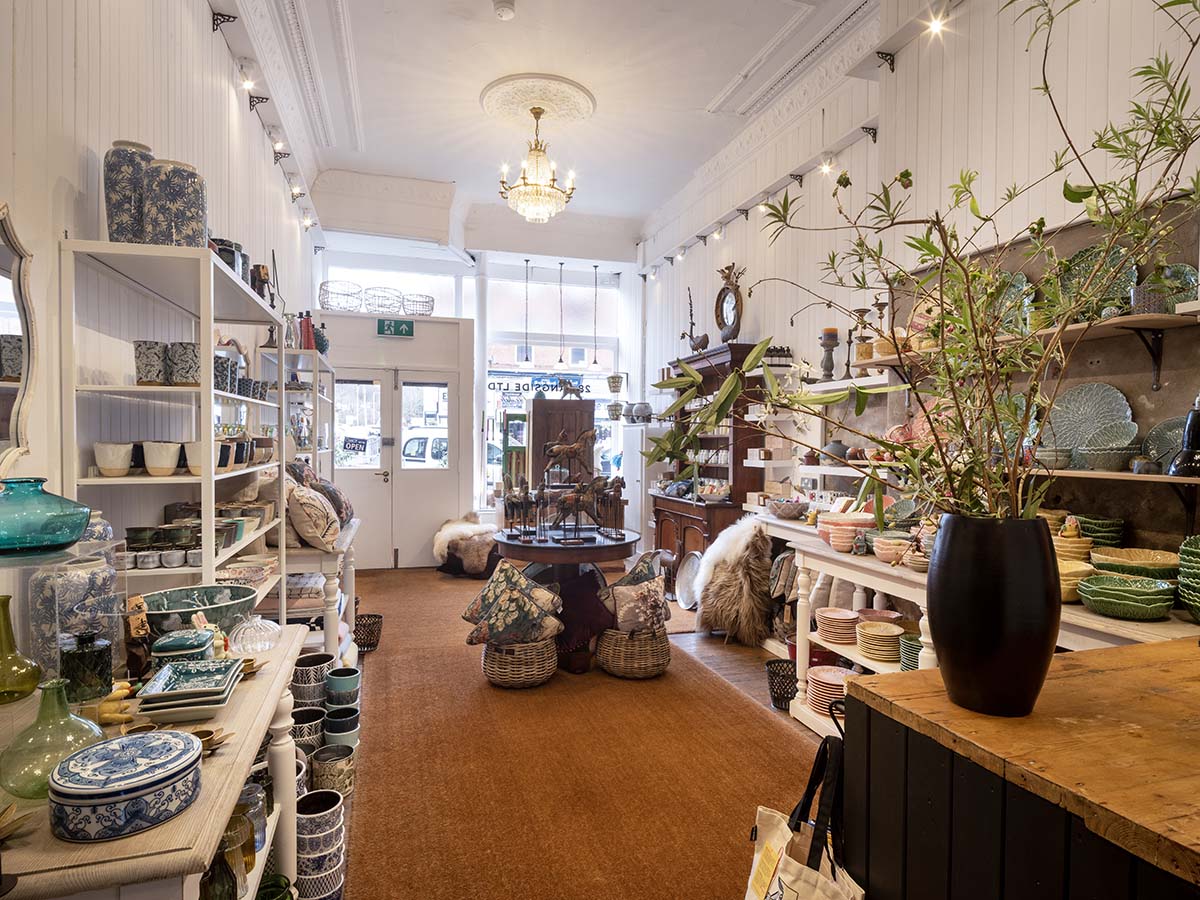 WHAT TO EXPECT
Inside are items from 28 Langside's fun and eclectic collection.
"Our stock ranges from traditional ceramics made in small Japanese potteries and authentic Kantha quilts from Bangladesh to hand-beaten metal trays from northern India and ceramics by Portugal's Bordallo Pinheiro. We are constantly sourcing new stock from around the world and we try to add in new items every month so there's always a reason to come back and see us." says Richard, proudly.
Now that Ted the rough-coated Jack Russell has retired, it's just Richard and new hire Matt in the shop.
"He's a talented jazz musician in his other life – the music in the shop is about to get a lot better!"
ETHICAL SOURCING
Aside from Ted, there's one other thing you won't find at 28 Langside: fast fashion. "It's strictly a no-no for me," says Richard.
"I take the quality of stock and ethical sourcing very seriously. Working with ethical suppliers who value traditional crafts and craftspeople from all over the world ensures we can contribute to keeping those crafts alive whilst supporting some of the most disadvantaged communities."
Visit 28 Langside
28 Langside Place
Glasgow
G41 3DL