The 16-bedroom Highland home sits in the village of Nethy Bridge, within the Cairngorm Park and could be yours for £3 million
words Louise Ramsay
'My heart's in the Highlands wherever I roam, that's where I'll be when I get called home' Bob Dylan sang in Highlands, from his Grammy award-winning 1997 album Time Out of Mind.
But it appears that his love-affair with the magnificent, craggy mountain range has come to an end. Like A Rolling Stone, Bob Dylan is moving on from his Highland home and onto pastures new.
The legendary singer songwriter snapped up the 25-acre plot with his younger brother David in 2006 for a cool £2.2 million. 17 years on, the Highland mansion, dubbed Aultmore House, is back on the market for offers in the excess of £3 million.
The A-listed Edwardian mansion lies just outside the village of Nethy Bridge and faces the magnificent view of the Cairngorms, Scotland's biggest national park. Not a bad morning view.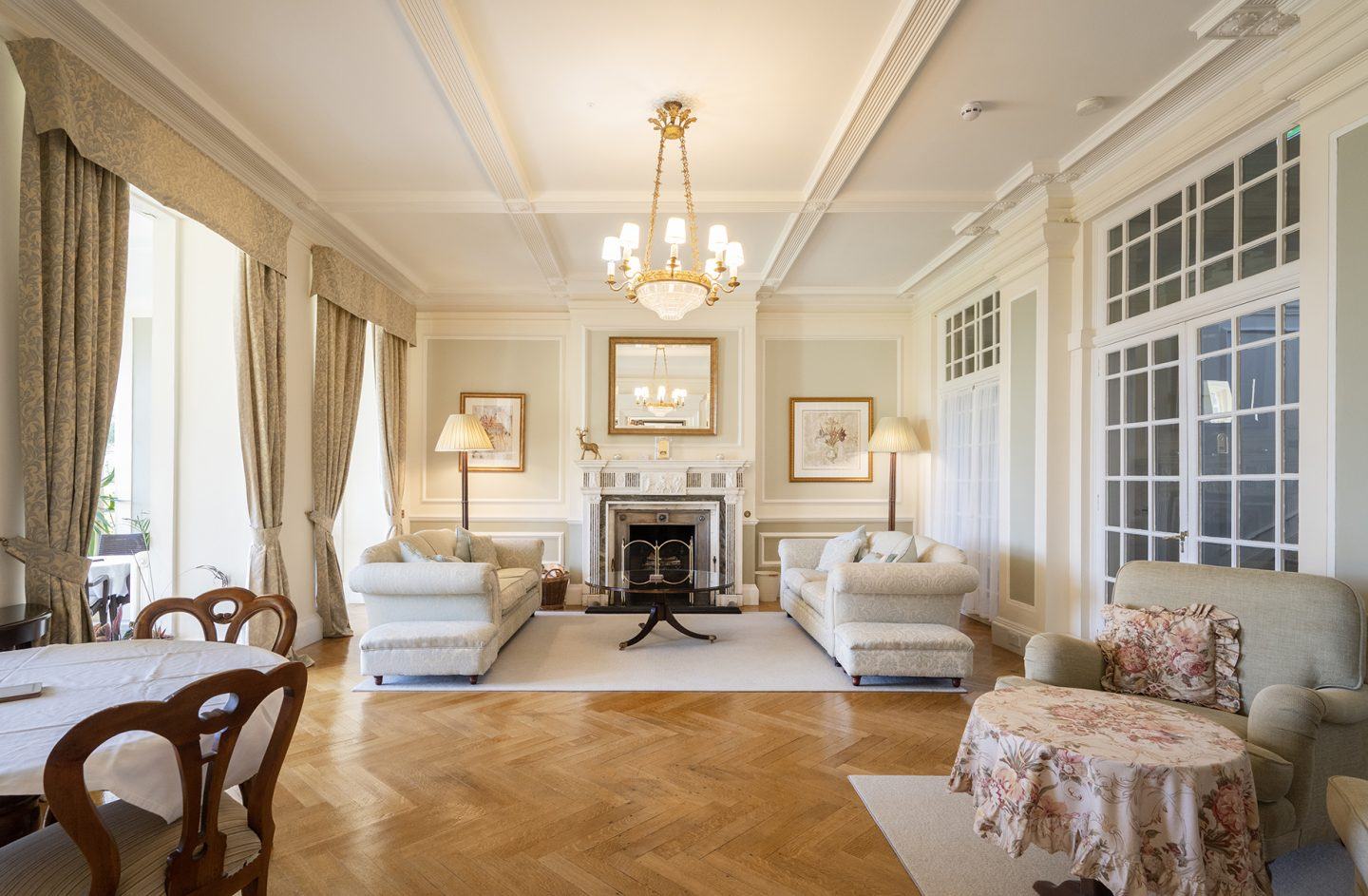 But why did one of America's greatest songwriters put his beloved Highland home up for sale? Due to Covid-19, he's been unable to visit the property and so has put it on the market.
 "They bought it as a base. They've not been able to use it in recent years and that's the reason for the sale," Tom Stewart-Moore of selling agent Knight Frank told The Times.
"Up until about pre-Covid [times], Bob and his brother would normally go there for a few weeks a year. They have staff who run the property and it's in very good order. The house and the cottages are let during the summer."
"They bought it because it's stunningly beautiful — and most importantly, very, very private."
Completed in 1914, Aultmore House has a tumultuous past. Commissioned by Aberdonian industrialist Archibald Merrilees and built by C H B Quennell, it was envisioned as a summer residence for the Merrilees family. Sadly, those family holidays ended after just one season as Mr Merrilees died in 1917.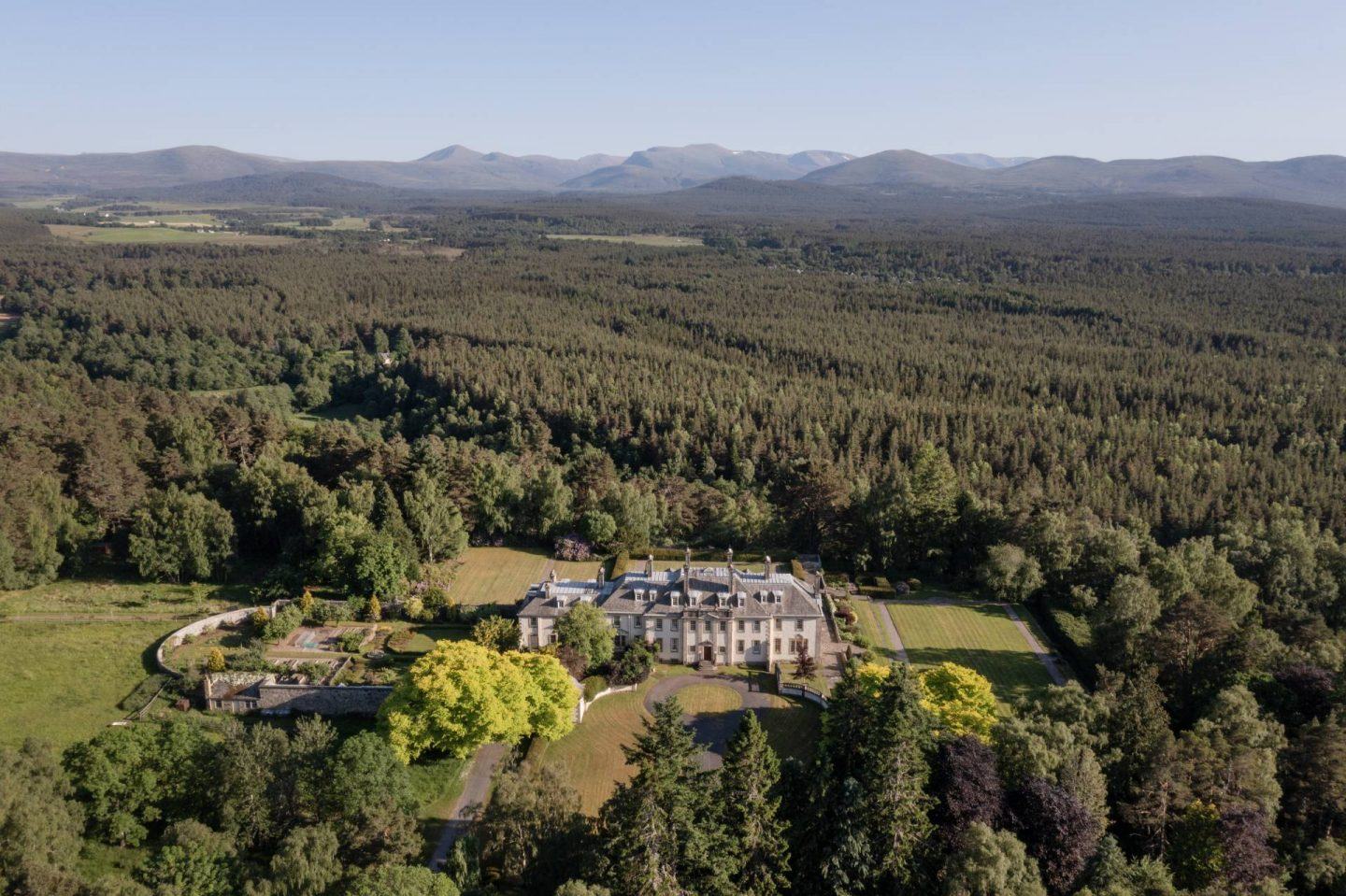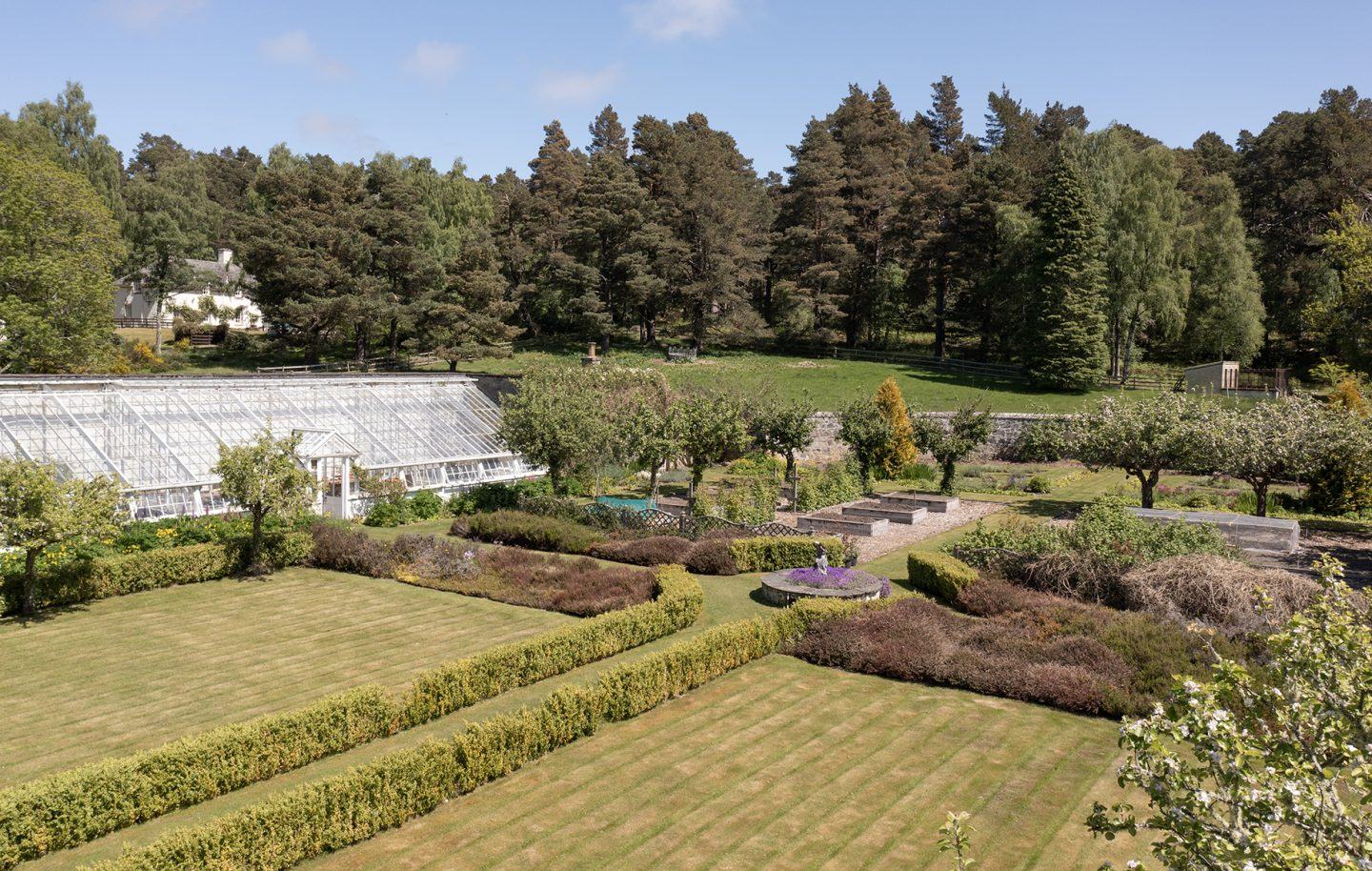 The house was sold in 1922 and extended with a nursery wing on the north side of the house by the Nivinson family. They owned Aultmore for over 50 years, before becoming a finishing school for international students and then, a B&B.
The mansion fell into disrepair until November 2000, where it was purchased and fully restored. 2006 arrived and Bob Dylan and his brother snapped up the Highland estate. 
At 18,357ft, Aultmore House has 11 bathrooms and four reception rooms including a TV room, a music room (of course) and a lounge. Each features an Adam-style marble fireplace, while the dining, sitting, drawing and billiards rooms include open fireplaces.
The gorgeous entry hall features a limestone staircase with wrought iron and wooden balustrade. Three kitchens, plus a basement that includes store rooms, a workshop, and a coal cellar complete the home.
Walk outside and you'll see a walled garden, a fountain, a croquet lawn (naturally) and a large Victorian greenhouse for all you green-fingered folk. Plus three cottages that have been rented to holidaymakers. The property has also been available as a wedding venue and was featured in the BBC series Monarch of the Glen.
A long driveway twists its way through the surrounding dense forest and up to the three-story property. Elegant and glorious, it retains many of its original features and designs on the exterior – including large windows and an elegant columned central block flanked by two stone gazebos.
The surrounding area is known for its bird life, with ospreys and the rare capercaillie nesting nearby. Opportunities for hiking, biking, and fishing abound, with one of Scotland's best fishing locations, the River Spey, only a mile away.
The Whisky Trail also begins nearby, and numerous castles are within a short drive. Several golf courses, plus the Cairngorm ski area are nearby. Private and secluded, the estate offers a sublime opportunity to get away from it all.
If you're interested, come knocking on Dylan's door.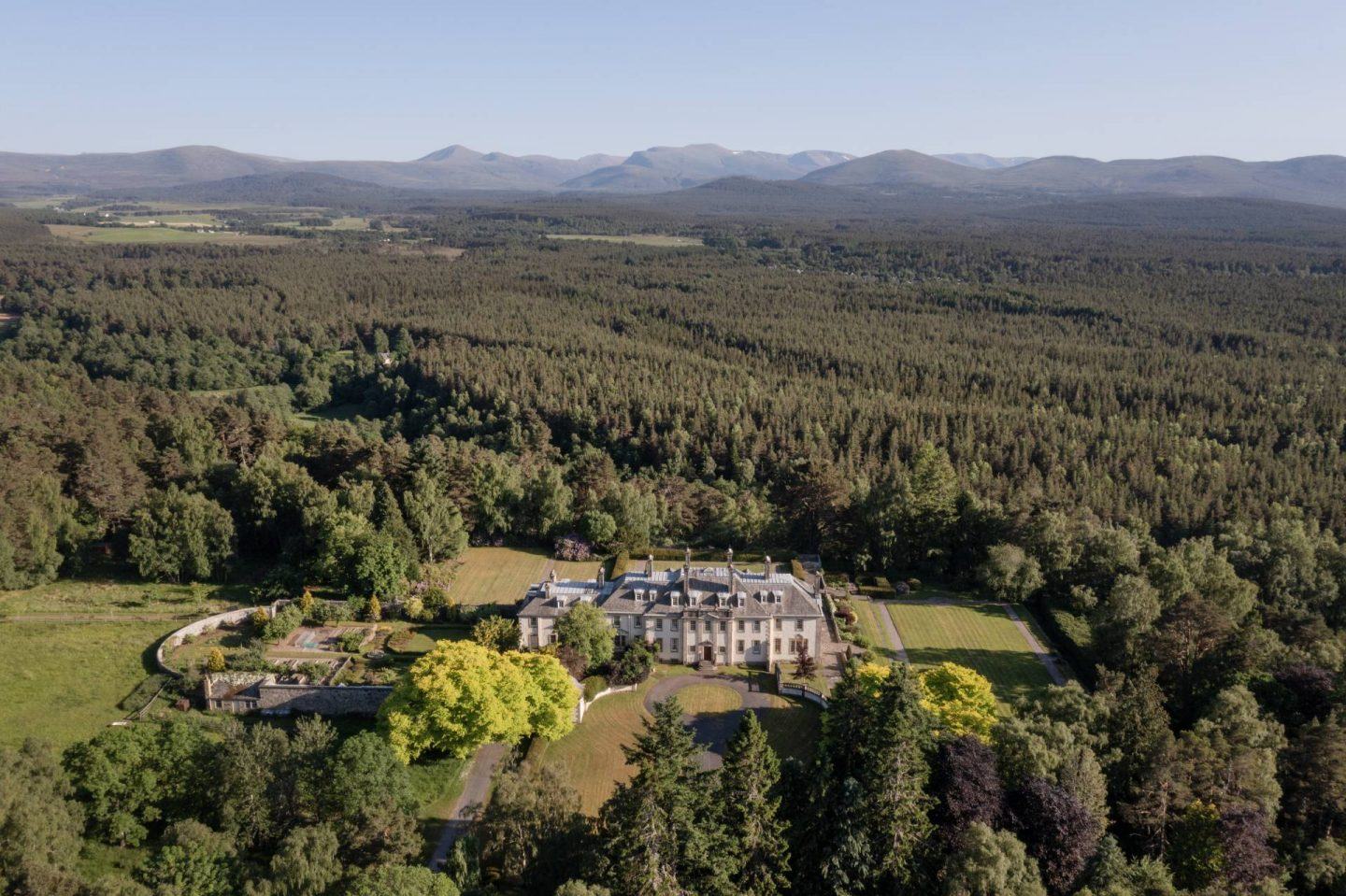 Photos courtesy of TopTenRealEstates.com
Looking for more restored period properties?