A Victorian renovation that transformed a dilapidated train house in Edinburgh, which had sat empty for a decade, has been crowned winner of Scotland's Home of the Year 2023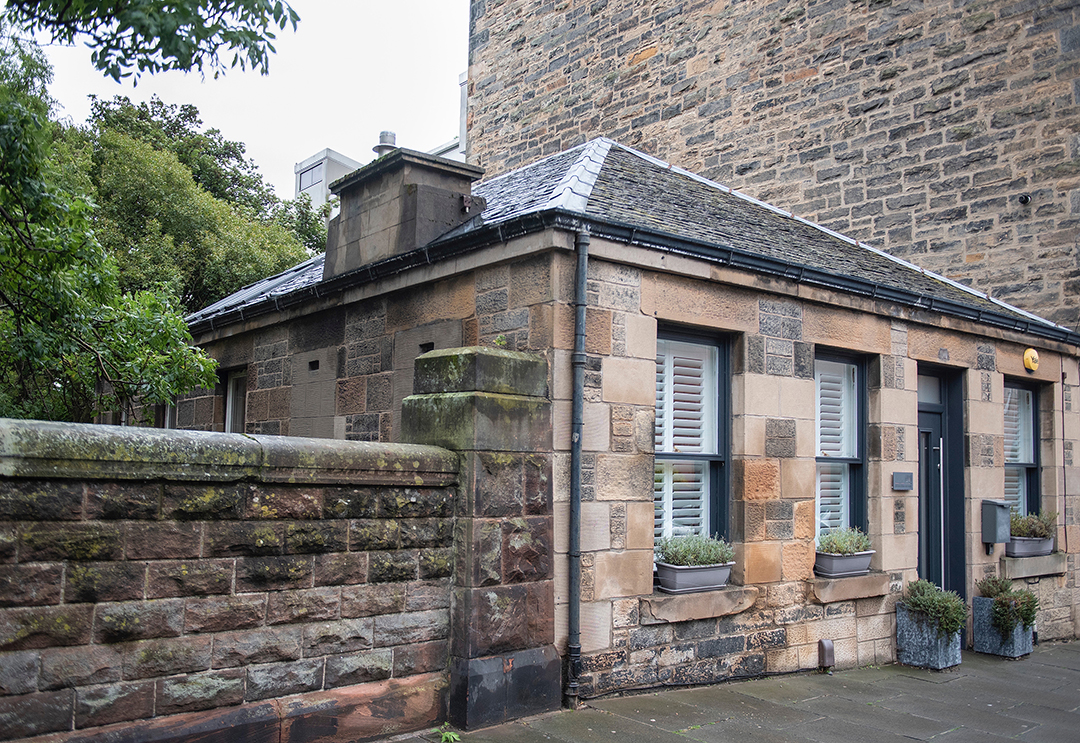 Old Train House – a Victorian renovation in Edinburgh brought back from the dead – has won BBC Scotland's Home of the Year 2023.
Over the past six weeks viewers had been fawning over the homes and interiors of these Scottish abodes, which showcased everything from sustainable and upcycling methods, bold colours, historical elements, to restoration period properties and savvy design innovations.
The final took place at Glasgow's House For An Art Lover, created by renowned Scottish architect Charles Rennie Mackintosh, where the judges deliberated on who would win Scotland's Home of the Year 2023.
The finalists gathered for the first time to meet, chat and let's be honest, scope out the competition. They also got to meet the judging trio, interior designer Anna Campbell-Jones, architect Michael Angus and interior designer and guest judge, Banjo Beale.
After touring 18 houses across Scotland over the course of the six-week series, the judges took on the mantle of deciding who the winner would be.
"It was always going to be hard to narrow this down to one winner," Banjo Beale says. "We've seen some extraordinary homes and to pick just one? It was going to be tough."
EDINBURGH'S OLD TRAIN HOUSE WINS SCOTLAND'S HOME OF THE YEAR 2023
The finalists were Old Train House in Edinburgh, Snowdrop House outside Aberdeenshire, The Old Manse in Auchterarder, Manor House in Peebles, Lochbay on the Isle of Skye and Kirklee Mansion in Glasgow.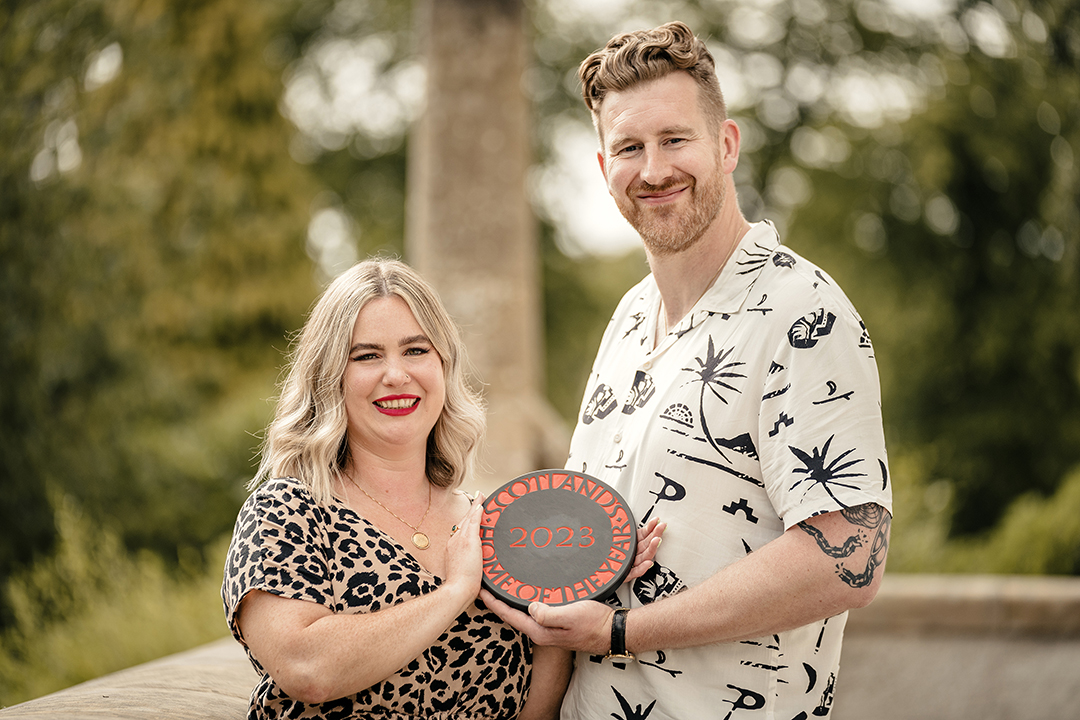 But it was Old Train House who beat off stiff competition from five other incredible finalists from across Scotland to be crowned the winner.
Homeowner Christina, who is thrilled Old Train House won the coveted title, says, "We are so incredibly proud to have won, particularly as we're such big fans of the show. We didn't expect to win," she admits, "On the day of the final, we rocked up and met with the other finalists. 
It's a long day so we got to know each other and started sharing our social media accounts and pictures so we got to see what our competition was."
"Having seen all the other wonderful homes, Ben and I just relaxed into the day, not under any impression that we would possibly win amongst these finalists and were genuinely curious to find out who would win! It felt amazing just to be a part of the final. So, our reaction was one of pure disbelief."
"The process of applying happened so quickly – and every disaster happened in between.
Two weeks before filming I got chickenpox at the age of 37! Filming dates were unexpectedly changed because of covid and two days before judging, our ceramic cooker hob exploded and we had to get it replaced, so we never thought we'd get there," she says.
"It was a crazy few weeks and to come back with the win after all that… perhaps it was fate!"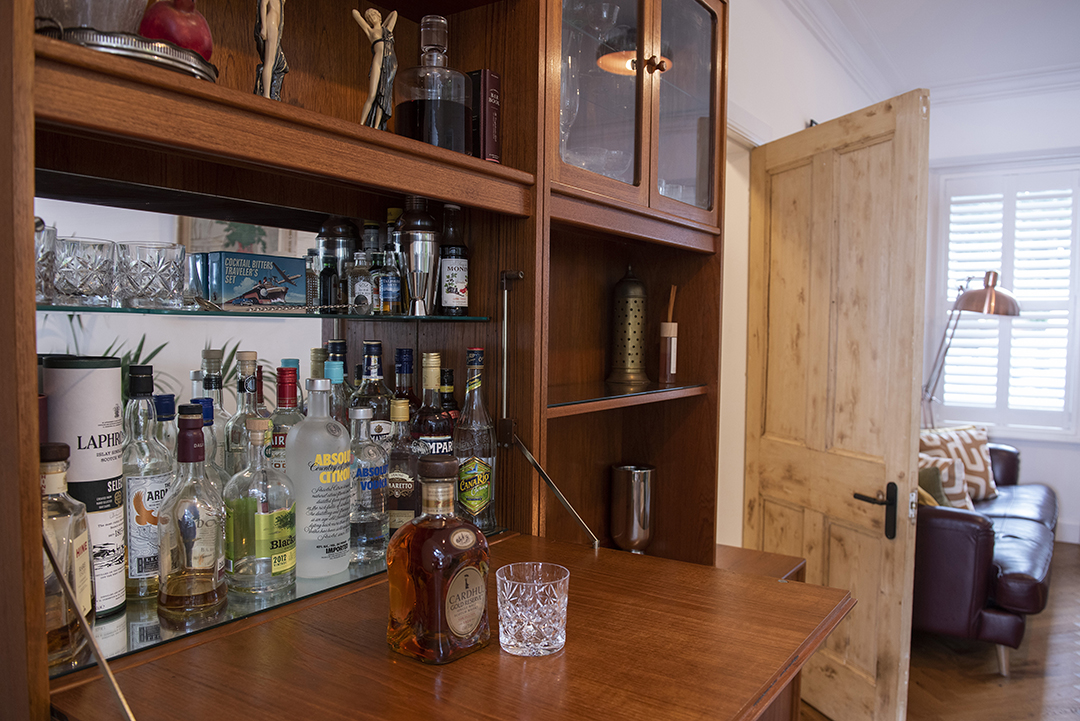 "We're so pleased we were able to bring the Old Train House back to life. We've had some lovely feedback that it was such an eyesore before, and now it's actually enhancing the street. The win itself is very validating that we did the right thing, and made some good design choices along the way.
"Our home isn't the biggest home and it didn't have the biggest budget behind it, but it had a vision behind it – and lots of plants," Christina laughs.
SCOTLAND'S HOME OF THE YEAR JUDGES DECIDE
All three judges – guest judge and interior designer Banjo Beale, interior designer Anna Campbell-Jones, and architect and lecturer Michael Angus – were in no doubt Old Train House was a worthy winner.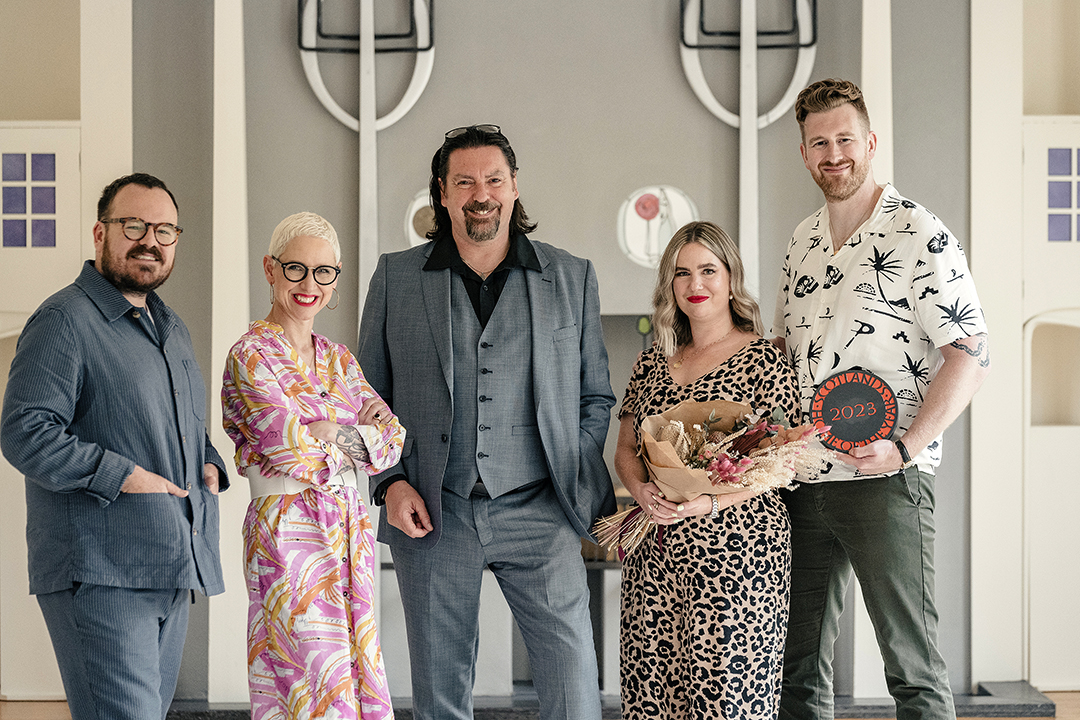 "Old Train House was the home that just made my heart flutter," says Anna Campbell-Jones.
"I had a moment, and I always look for that moment. Always thinking 'was there something I remember out of all of the homes we saw that just stays with me'," says Michael Angus.
"It just stuck with me; as soon as I went through the door I thought 'wow, I feel so at home' and I think it's just brilliant."
"Old Train House blew me away," adds Banjo.
"It kind of reinvented the wheel and for me, it just had the edge over the other incredible homes we saw."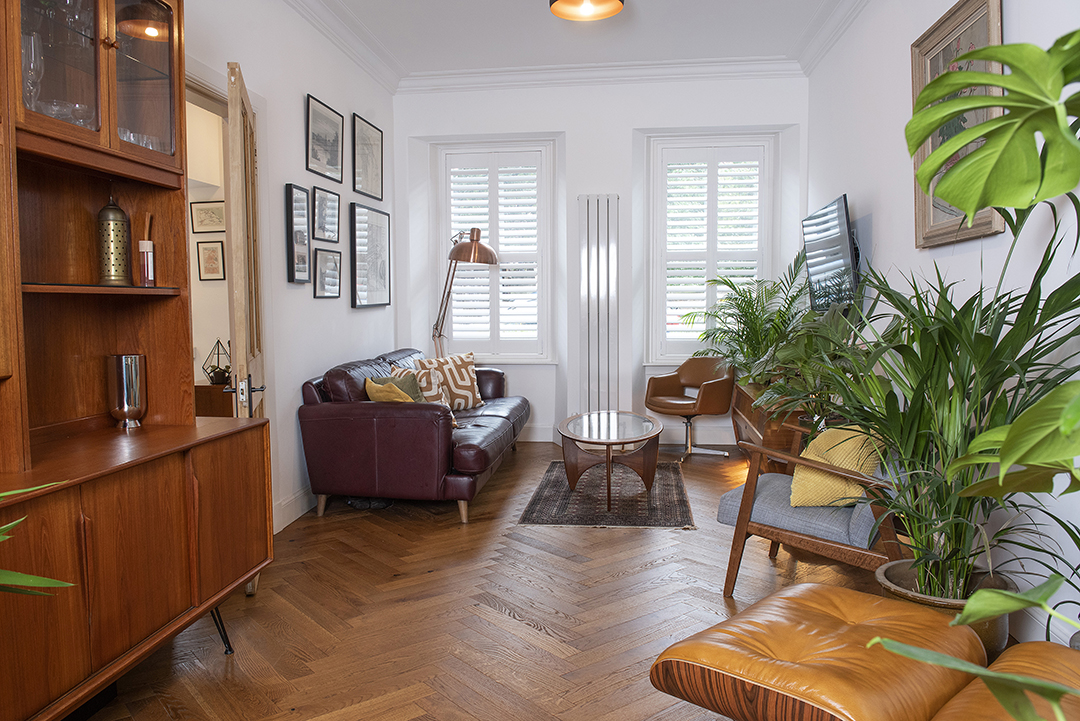 "I think you make your home for you and the fact that other people think it's a nice home too just makes it super special," says Christina.
"Deciding on our favourite home of the series is so hard. There were elements of all the finalist homes that I loved. Snowdrop Houses' uber cool architecture, Manor Houses' sense of playfulness, The Old Manse's modernity in such an old beautiful building, Lochbay Skye croft house's homeliness and Kirklee Mansion's grandeur. They've all given me inspiration."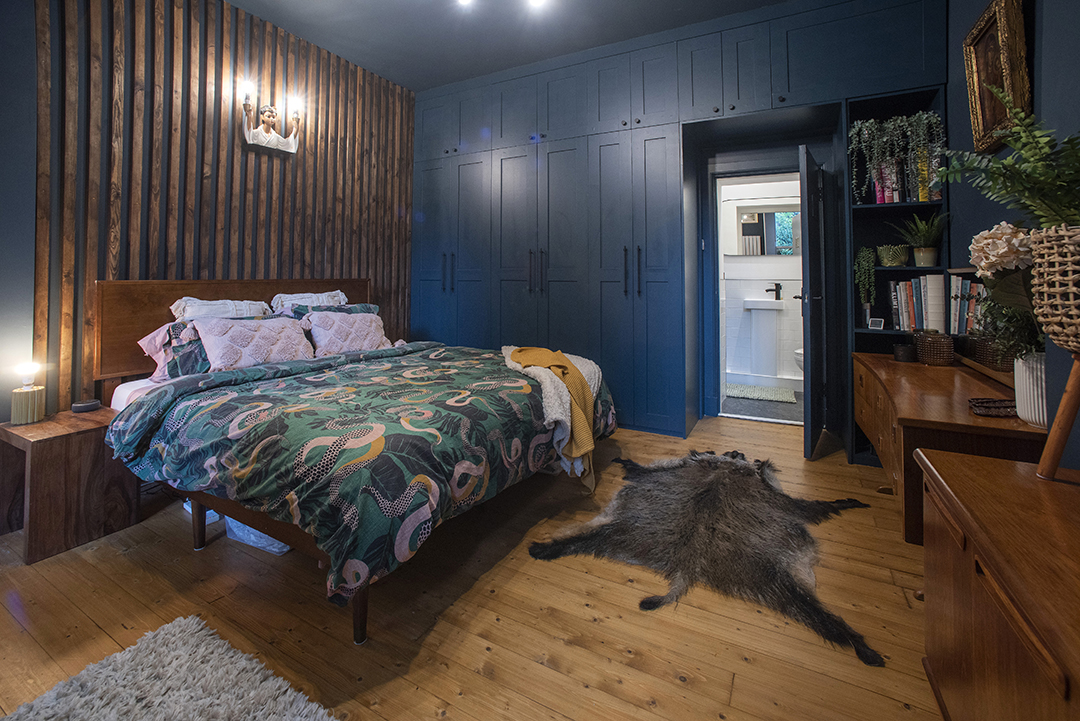 "It's so hard to quantify your personal design, for us it's a space with things we like," she continues. "What I hope people take from it is a home where you can feel relaxed with style that has nods to the past through mid-century pieces and design.
We wanted to work with the building but also create new spaces within it akin to modern living, such as the open plan kitchen/ living area. 
"Artwork and photographs are particularly important to me, I grew up in a home full of these and it's rubbed off. I feel that a house isn't a home without things on the walls, but meaningful things. 
We've also collected and curated objects over time and our life together and I feel that it's those small things that make a house a home. But, to sum up…Teak and plants!"
And what does the next chapter hold for Old Train House?
"It's nice to feel settled in the home after all the renovations," says Christina. "We're just enjoying being in it for now but who knows what the future might hold!"
You can follow Christina and Ben's home account on Instagram @theoldtrainhouse
You can catch up with all the episodes of Scotland's Home of the Year on BBC IPlayer.
Let us know what your favourite home was on social media!
Follow us on Instagram and Facebook to join in with the conversation.