The bespoke furnishing studio has collaborated with British artist Natasha Hulse for the company's first designer headboard collection.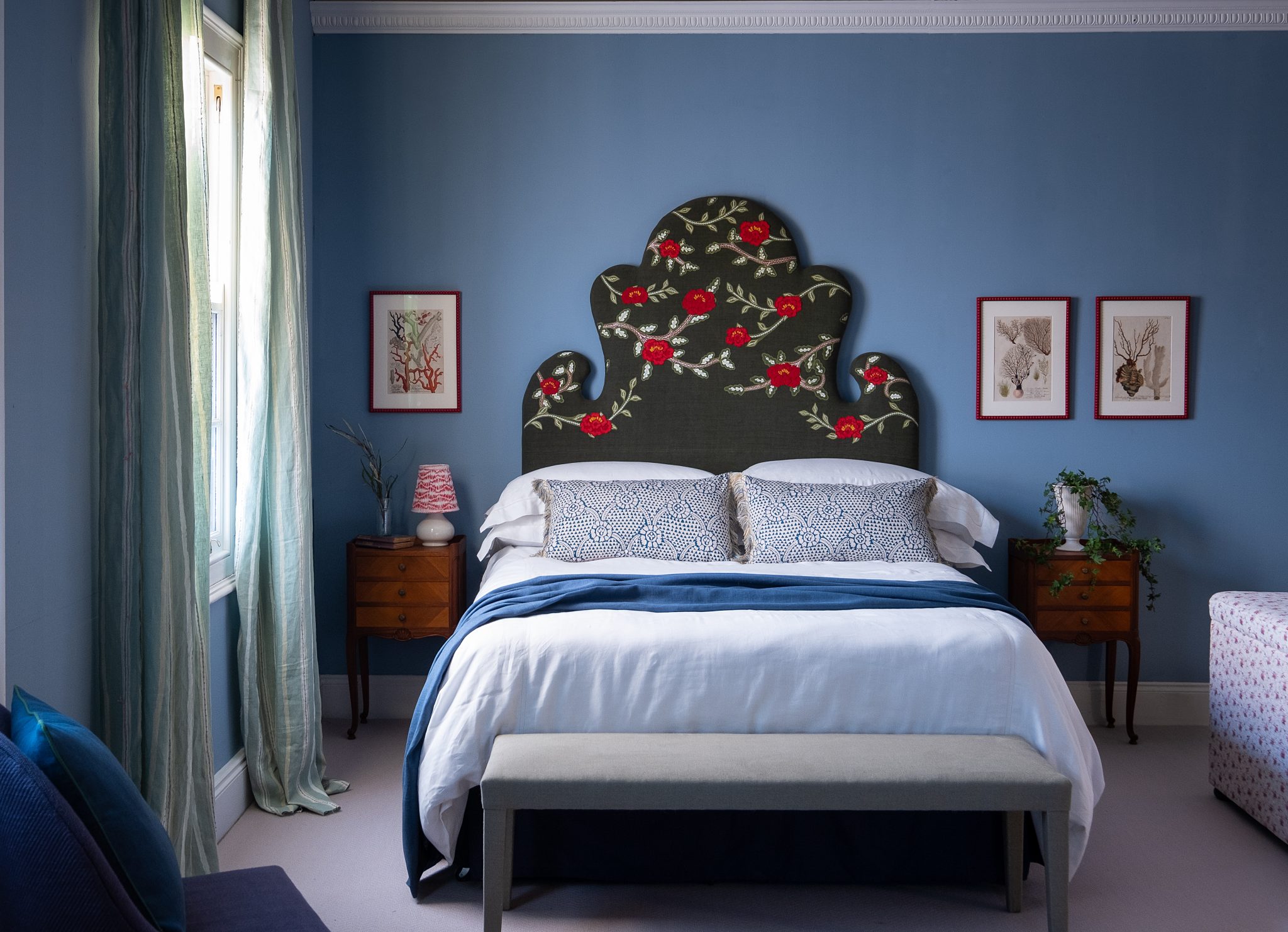 We don't blame you if headboards haven't been on your mind when renovating your bedroom. Most ready-to-buy designs are simple, muted and often (dare we say it) pretty boring.
Historically, this wasn't always the case. Tracing back to ancient Egypt, headboards were used to show off your social status; 'simple' was not in Cleopatra's design vocabulary. And while in recent years they have often been overlooked or forgotten about, we're starting to see the statement headboards of yore make a very stylish comeback.
Case in point is this recently launched collaboration – dubbed Lorfords Contemporary x Natasha Hulse – which combines hand-crafted, responsibly sourced materials with 3D applique artwork.
The two new designs – named Meadow and Rose – come with new silhouettes created by Hulse, a fabric artist, and take inspiration from the local Cotswold countryside. Using hand-painted 3D floral applique and incorporating new eco-conscious materials, this collaboration highlights the company's voyage into sustainability.
SUSTAINABLE INTERIORS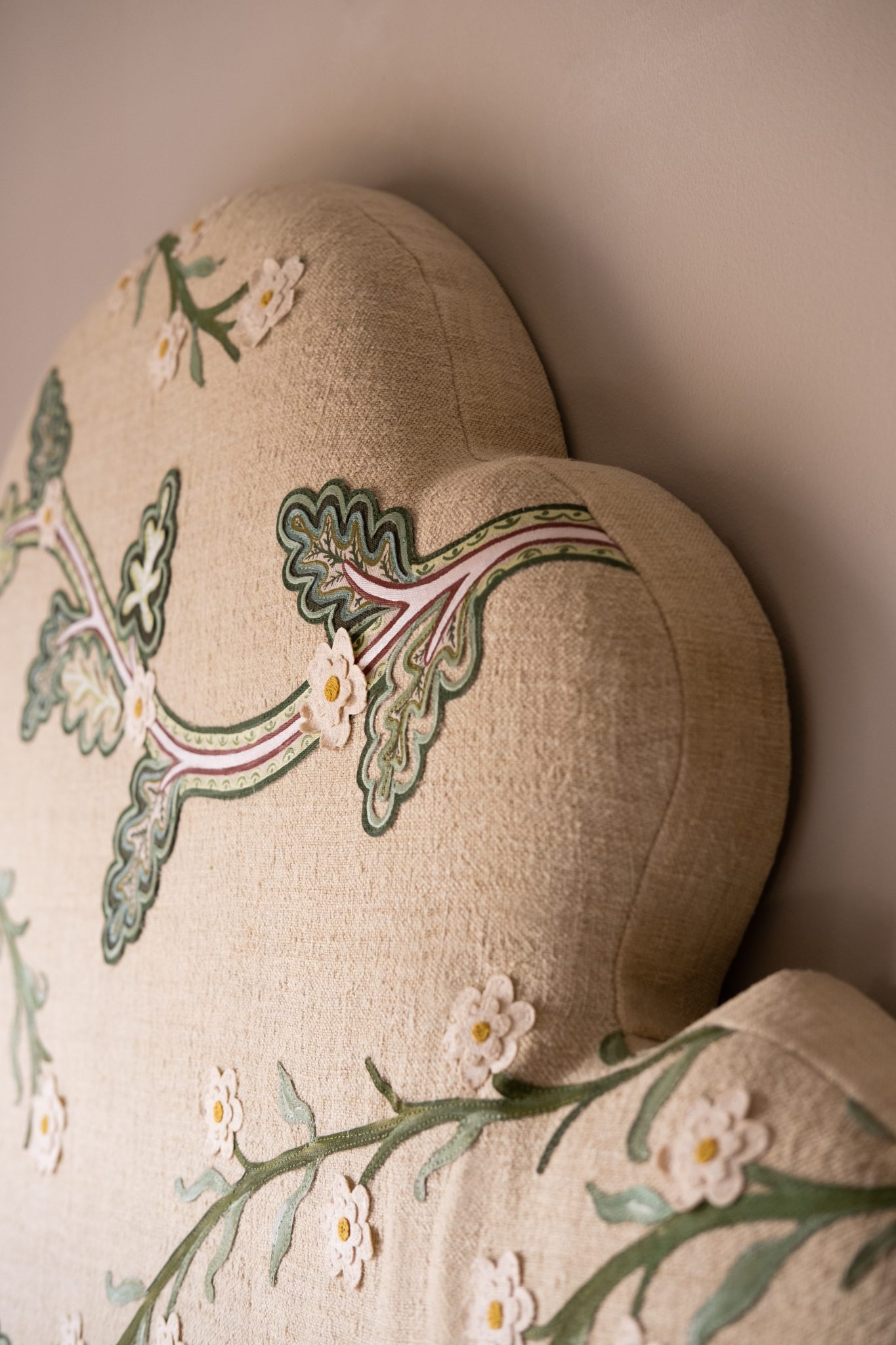 "We're on a journey at Lorfords Contemporary to create designs in the most sustainable ways possible and our collaboration with Natasha marks the beginning of several new developments in the studio," says Nasia de la Haye, managing director of Lorfords Contemporary.
The brand has made a point of eliminating all chipboard and MDF in its headboard collection, now only using solid beech wood frames from FSC certified sources. The handcrafted headboards are then constructed by traditional methods, layered, and webbed with natural latex foam. Each piece is finished in naturally dyed vintage linen. Now that's what we call doing the work.
3D FLORAL APPLIQUE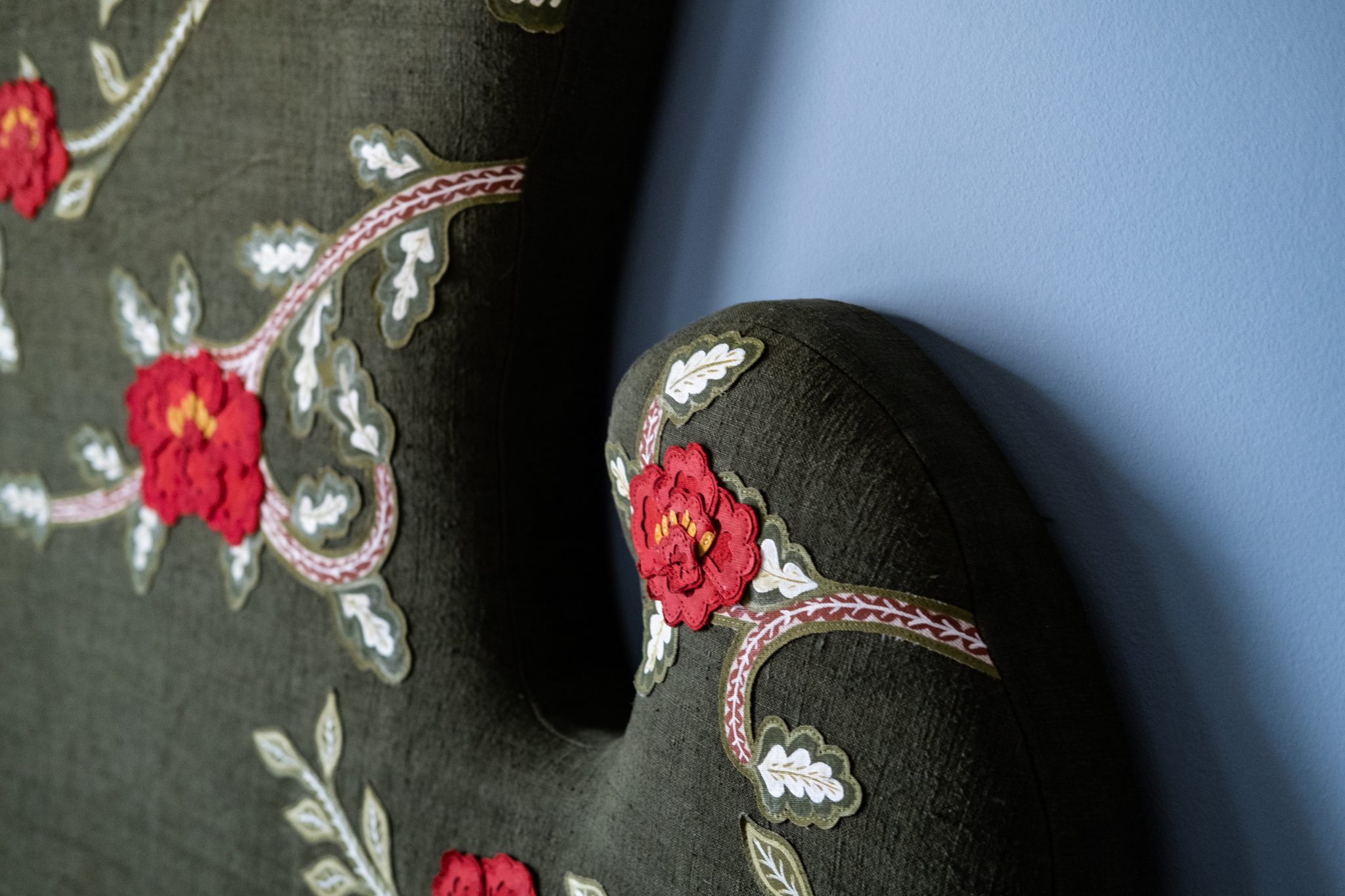 Both Natasha Hulse and Lorford Contemporary care deeply about sustainability, so they consider this a design match made in heaven.
"Aesthetically I draw my inspiration from the beauty and simplicity of nature, which I feel brings serenity into interior spaces. Since 2017 I have been combining hand-painted fabrics and applique to create unique three-dimensional botanical-based artworks," says Natasha Hulse.
"I like to communicate through touch and texture outside of a frame, so creating three-dimensional works in this way feels a very natural language for me and something that translates really well into functional textiles and upholstered furnishings."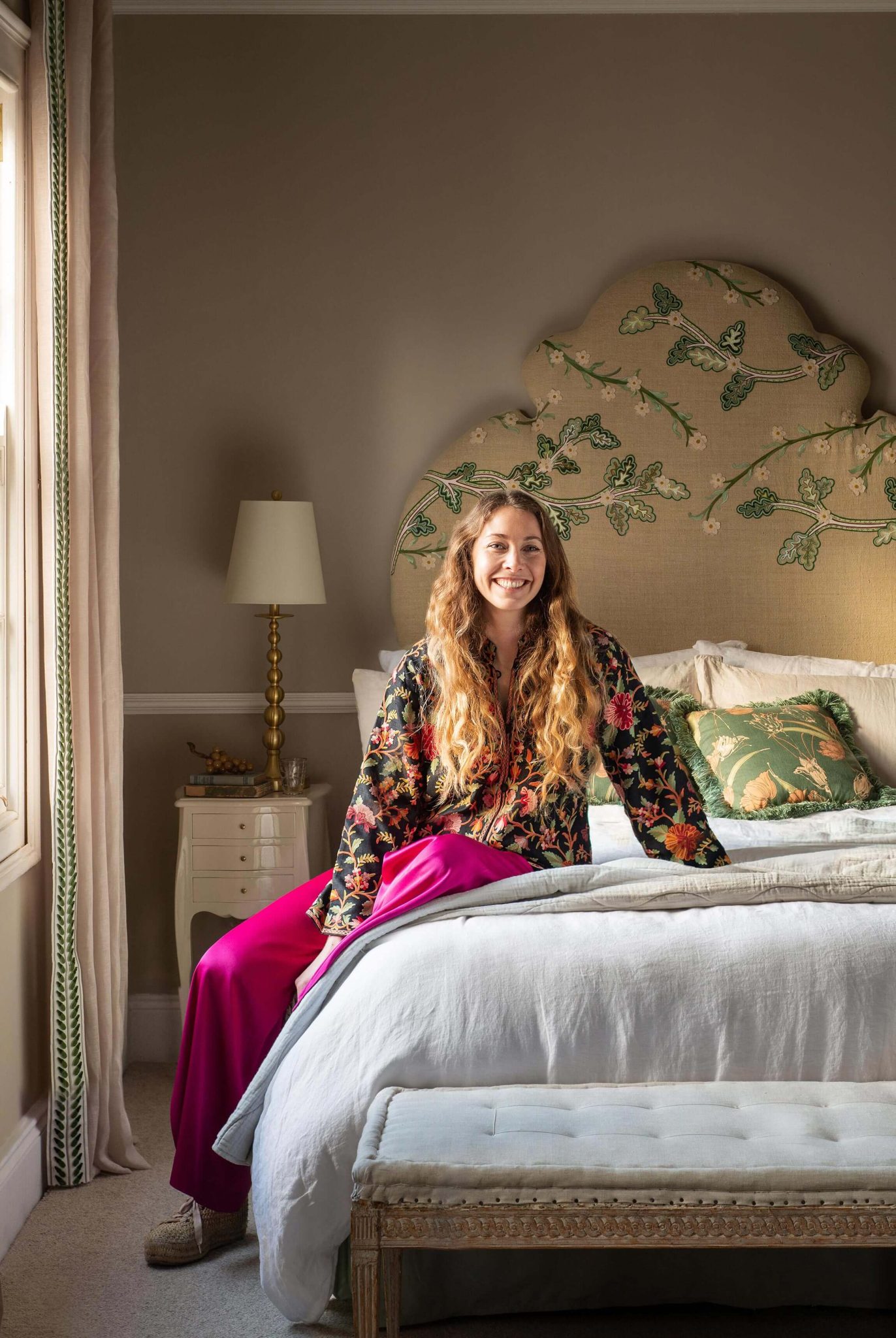 BRITISH CRAFTSMANSHIP 
Each individual headboard will take ten weeks to create, and costs £9,600.
Incorporating an ornate headboard into your sleep space can be no mean feat; you want it to stand out, but for your room to still feel restful. Try working against a neutral colour palette and let the headboard speak for itself.
Looking to make a statement? We say take the pattern and go for it! Try mirroring the headboard pattern throughout, using similar-styled bedspreads, cushions and rugs to make your decor declaration.