Long before the days of Instagram, artist and architect Ettore Sottsass was documenting his daily life
Photography Courtesy of Studio Ettore Sottsass
Words Catherine Coyle
The future only begins when the past has been completely dismantled, its logic reduced to dust and nostalgia is all that remains…"
These words, written by Ettore Sottsass, sum up the man and his lifelong quest to find new and better ways of doing everything. He was always one of a kind.
All through his life, and even now more than a decade after his death in this, he was labelled 'designer', or 'architect', sometimes 'artist' or 'writer'.
He was all of those things – and many more – but at heart he was a consumer of life, a thrill-seeker, a passion-hunter. Long before the days of Instagram, he was documenting his daily life; his every move, snapping thousands of shots on each trip, photographing everything from the friends he hung out with and the buildings he visited, to the hotel rooms where he entertained women.
If ever there was a person who completely embraced the (currently very fashionable) notion of mindfulness, it was Sottsass: his life was lived fully and joyfully and nowhere more so than in his work.
WHO WAS ETTORE SOTTSASS?
Sottsass was born in Austria in the middle of the First World War, after which his family moved to Italy, settling in Turin, where he grew up to follow in his father's footsteps, studying architecture at the Politecnico di Torino.
Ettore Sottsass Senior had been part of the modernist movement and was inspired greatly by the Bauhaus school.
He graduated in 1939 at the outbreak of war and served in the Italian military during the conflict. He was captured and spent time first in prison and then in a labour camp in Sarajevo, where his Austrian roots – and ability to speak German – saved his life.
He was, like so many, out of place at war. His mind was on other things, and when he eventually got back home he began working on building projects with his father, before setting up his own architectural and design studio in Milan.
His passions were so varied that he could never confine himself to just one medium, so he curated exhibitions, wrote for architecture and arts journals, took photographs, made ceramics and painted as well as designing buildings and new products.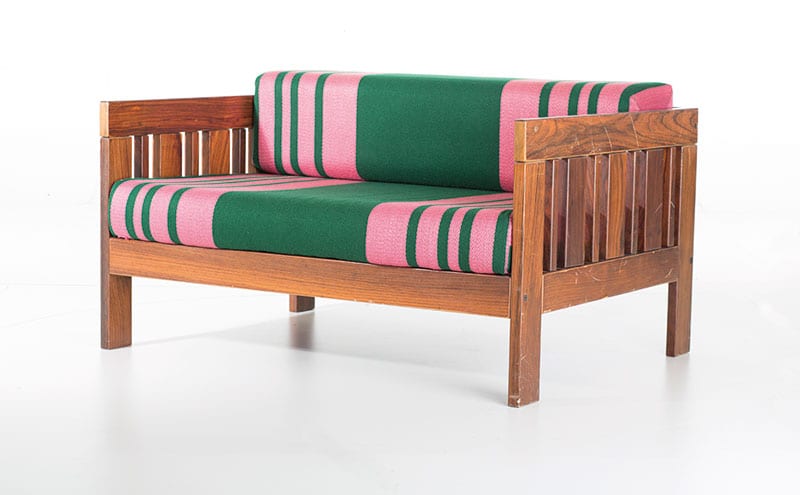 Moving to New York with his first wife Fernanda Pivano was a turning point for Sottsass. He found the change of setting inspiring, and a spell working at the studio of the great industrial designer George Nelson fed a growing desire to broaden his creative horizons.
America was a new cultural landscape, giving him the opportunity to meet new friends and fellow bohemians (the likes of Allen Ginsberg, Chet Baker and Ernest Hemingway) and to immerse himself in a world that felt completely different to the Europe he had left behind.
It ignited in him a longing to search out ways of improving how people live, looking at industrial product design as a means of accommodating life, as opposed to simply creating products in isolation. For Sottsass, it was always about the 'how', rather than the 'what'.
This sensibility was a constant theme throughout his 60-year career; he had an affinity with the world that made him assess all that he did with an eye on the process as well as on the resulting objects.
COLLECTIONS AND COLLABORATIONS
Collaborations with two Italian brands, Poltronova and Olivetti, were long-lasting and fruitful; among the many pieces of furniture he designed for Poltronova was the Califfo sofa in 1964, while his Valentine typewriter for Olivetti in 1969 became world-famous.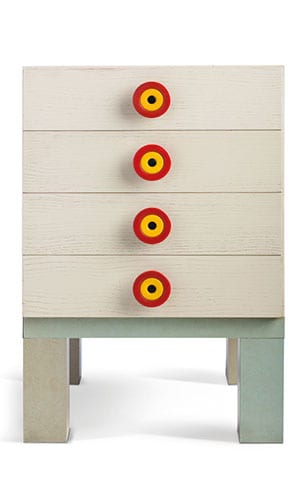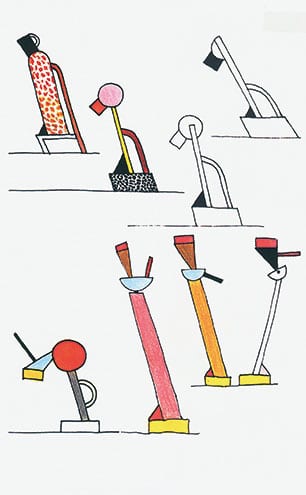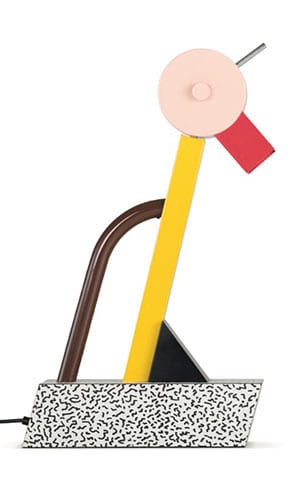 Sottsass travelled widely, exploring America, India and beyond, and as he did so he found his oeuvre developing to reflect the cultures he came across.
He experimented with new materials and bold colours in his furniture designs – to him, these facets of design were as important as function. His involvement in the Memphis and Studio Alchimia collectives, meanwhile, brought together the various strands of his character – both personal and professional – and the pieces he made while working under these banners have become the ones synonymous with his name.
THE MEMPHIS GROUP AND ETTORE SOTTSASS
The Memphis group (so called because Bob Dylan's 'Stuck Inside of Mobile with the Memphis Blues Again' was playing during their first meeting) was where he made the Carlton room divider.
This piece – along with a collection of many others – aimed to merge the influences of pop art, folk culture and ancient Egyptian history. When they were exhibited at the Milan Salone in 1981, they created a commotion, with diehard modernists denouncing this new style.
Today, the pieces are highly collectible and fetch impressive prices at auction.
Karl Lagerfeld was a big fan, decking out his home in the late 1980s in Memphis pieces. By 1985, though, Sottsass had left the Memphis group behind to focus on his own studio projects, returning to architecture, where he worked on private homes as well as public buildings such as the Milan-Malpensa airport.
He continued to experiment, keen that the Memphis designs shouldn't be all he was remembered for.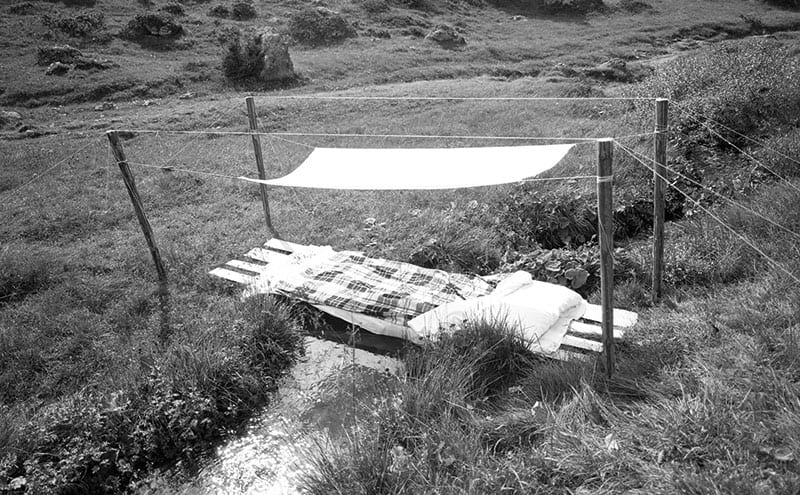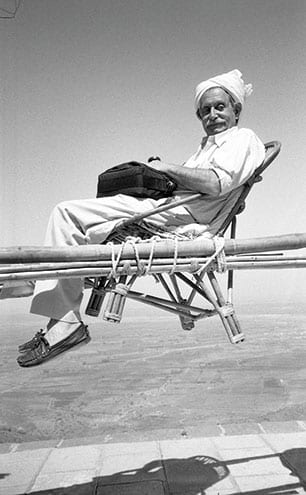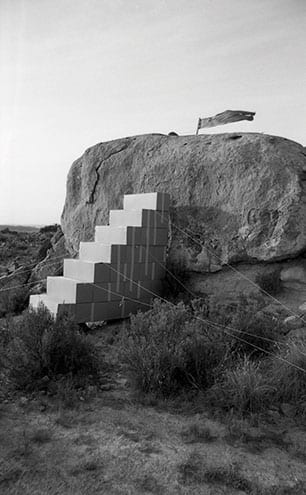 THE WORLD AROUND US
Despite the significance of this period in his career and the importance of both the works and the philosophy behind them, Sottsass's overarching motivation was always to go beyond the material and the physical to try to understand how those elements worked when placed in the context of real life.
Unlike many designers who are principally concerned with the products they make, Sottsass was a romantic whose creations were a response to the world around about him; he was playful and experimental but he was also serious about design and wanted to discover how 'things' could enhance our lives.
It is this emotional connection to design that sets him apart and elevates his legacy beyond a series of buildings or lamps or paintings that exist as a representation of a time past, and presents his canon as a fluid, timeless and nostalgic body that deserves to be celebrated as passionately as it was created.