Planning your dream build? Here are the architecture trends you should have on your radar in 2023, according to leading architects from Scotland (and beyond).
Reclaimed materials
Every single brick seen here was reclaimed and hand-cleaned. In fact, many of the materials used in Ceangal House, a new-build at the heart of a working farm in East Kilbride, were rescued from the dilapidated remains of the farm's original 1800s steading. "We approached the project by assessing what was already there," says Iain Monteith of Glasgow-based Loader Monteith Architects. "We won't get rid of something if it can be used again."
Around 90% of the steading's material (the masonry, primarily) was fit for repurposing. The architects incorporated this into an L-shaped courtyard home, grounded by a characterful herringbone brick floor which even has underfloor heating.
As we strive towards building more sustainably, the reclamation of materials will become increasingly commonplace rather than a fleeting trend – but we must adhere to the ethos behind it. "It's not just a style thing; you have to ask why you're doing it," Monteith points out. "We can't keep taking from the planet. Repurposing materials can mitigate it to an extent, but you need to find your materials locally. There's no point in sourcing reclaimed bricks from, say, China, then shipping them over."
Exposed beams
Want to make a room feel taller? Exposing the ceiling structure can achieve just that. "We've done it a few times where we've continued the beams across the roof-lights, so you get this interesting graded light filtering through when it crosses the structure," says Kieran Gaffney, architect and director of Konishi Gaffney, who points to the Nordic Pavilion in Venice as a famous example of this type of design feature. "I don't necessarily think it's a stylistic influence driving its popularity here, though," he adds. "I think architects are looking at the space where the roof structure is and thinking, 'Why let that space go to waste when we could use it as part of the room?'"
This architecture trend is easier to incorporate into some properties than others. New-builds are preferable, as are flat roofs. "You also need to be careful with the type of wood you use," tips Gaffney. "Most timber from a yard will be stamped with its grade, so you have to try to get it before it has been stamped, or else sand it off."
Oak and Douglas fir are his favoured timbers, both for their aesthetic appeal and resilience. White-painted pine was used in the example above, which pairs well with the discreet track lighting tucked between the rafters. 
Teak kitchens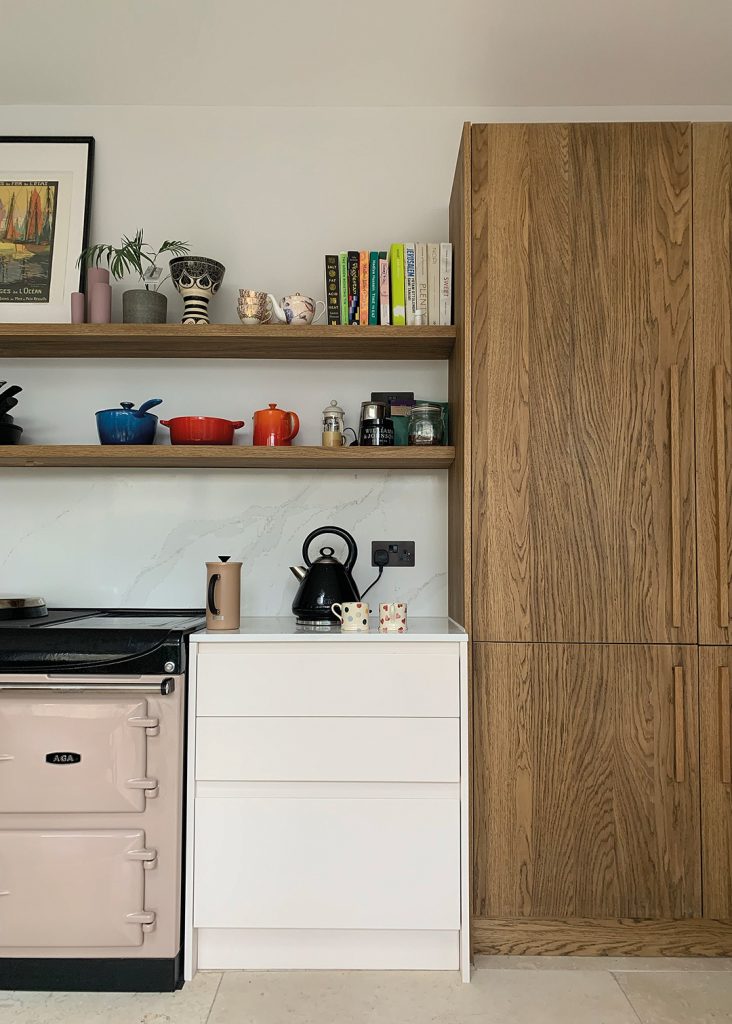 Mid-century furniture has been trending for a long while now, but the fingerprints of this style – in particular the rich, teak wood that characterises it – have been noticeably absent from one room in our homes: the kitchen. Until now, that is. 
"In two of our recent projects, the clients went for a timber kitchen," says Sarah Jane Storrie of Studio SJM Architects. "One of them particularly liked mid-century furniture, so they wanted their kitchen to tie in with that. Teak is not sustainable so we used oak, and Archispek, the kitchen manufacturer, stained it to give the appearance of teak."
It took a few goes to get the colour just right (Storrie says one drawback of using timber anywhere in the home is that the sample won't always perfectly reflect what arrives), but the clients, who live in Bridge of Allan, are delighted with the final result. They balanced out the chocolate-toned wood with a blush-pink Aga and marble-effect splashback for a look that feels modern while reflecting the retro style they love.
Modest builds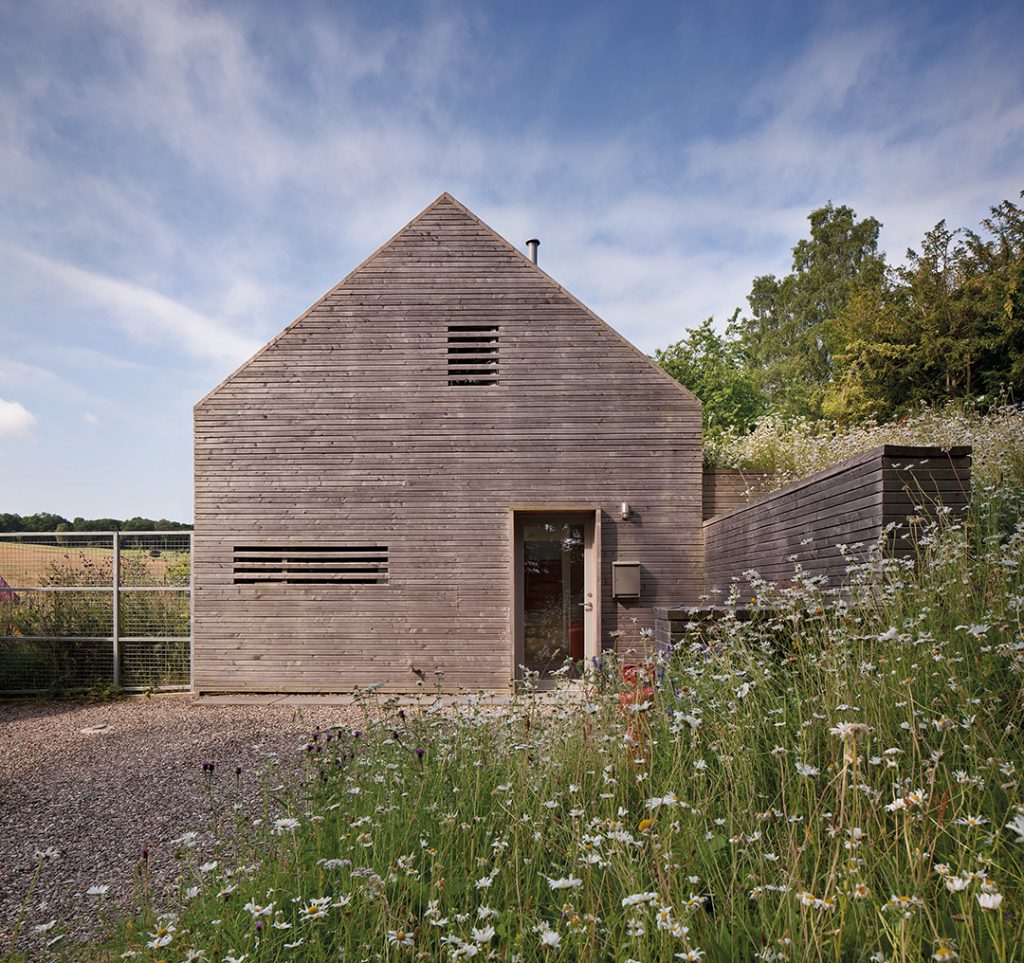 Extravagant homes feel incongruous within the context of the current socioeconomic climate. "People aren't coming to us looking for big, showy houses," says architect Mary Arnold-Forster. "They've spent the pandemic asking themselves 'Why do I have so much stuff?', noticing the bits of furniture they don't need and the rooms in their homes they don't use. They realise now that they don't need an enormous house with a £50,000 kitchen to be happy, and are instead seeking modesty, sensitivity to their surroundings, and more outdoor space." 
That modesty extends to the materials used in the build. "It's not just about the list of rooms, but about how the home relates to the landscape and the environment," adds Arnold-Forster, who designed Fungarth (pictured), a clutch of small buildings near Dunkeld, using larch, birch-faced ply, and aggregate from a local quarry. "We've done a few homes in which the floors were made from quarry aggregate. We used a quarry in Mull for a home on Iona, and there's one near me in Blairgowrie. They aren't particularly cheap, but they are local, and that's what people want; local materials, and a rural solution."
Petchitecture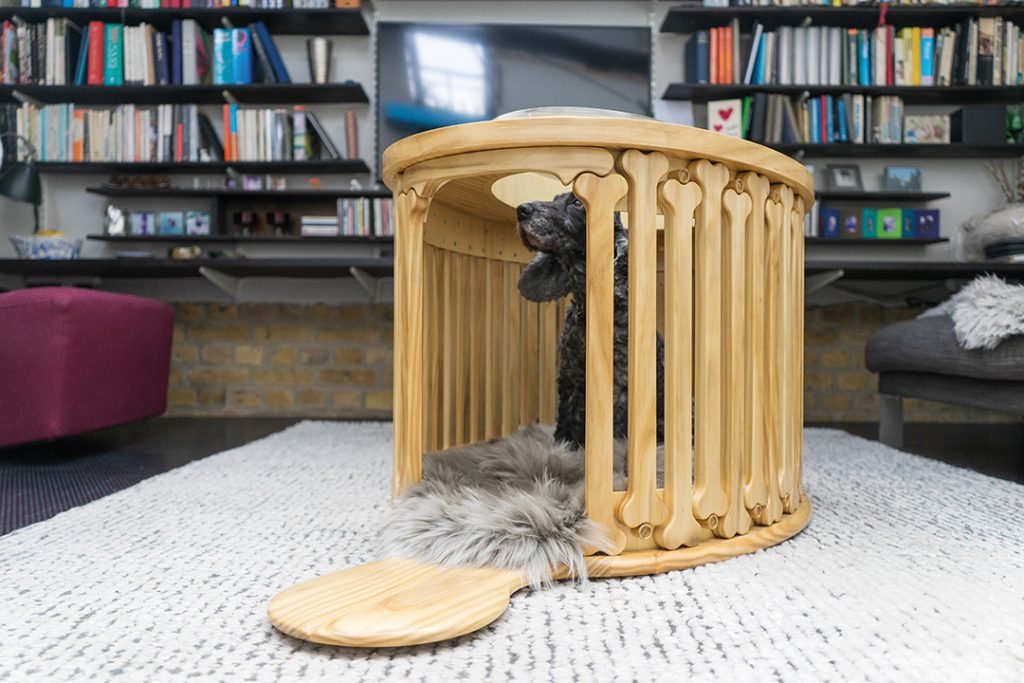 Now here's an architecture trend that our four-legged friends can get behind. Behold bonehenge, the brainchild of Birds Portchmouth Russum Architects. It was the winning design at last year's Barkitecture competition at Goodwoof, an annual dog event in West Sussex, and it wasn't just a hit with the human judges. "I think our kennel was the only one dogs actually entered," laughs architect and co-director of the firm Michael Russum. 
Perhaps that's because it was inspired by Illy, the beloved cocker spaniel of co-director Richard Portchmouth. Noticing her tendency to circle a spot before laying down on it, the team began sketching an elliptical form with a dog rotating inside. A colonnade of bones transformed it into a three-dimensional object, and the name Bonehenge naturally followed suit.
The design was made by craftsman Karl Lewin using Accoya wood, and was praised by judge Kevin McCloud for its ability to multi-function as a coffee table. "You can also lift the acrylic lid and feed the dog beneath," adds Russum. The practice may in future make a limited run of the kennels. Watch this space.
Built-in joinery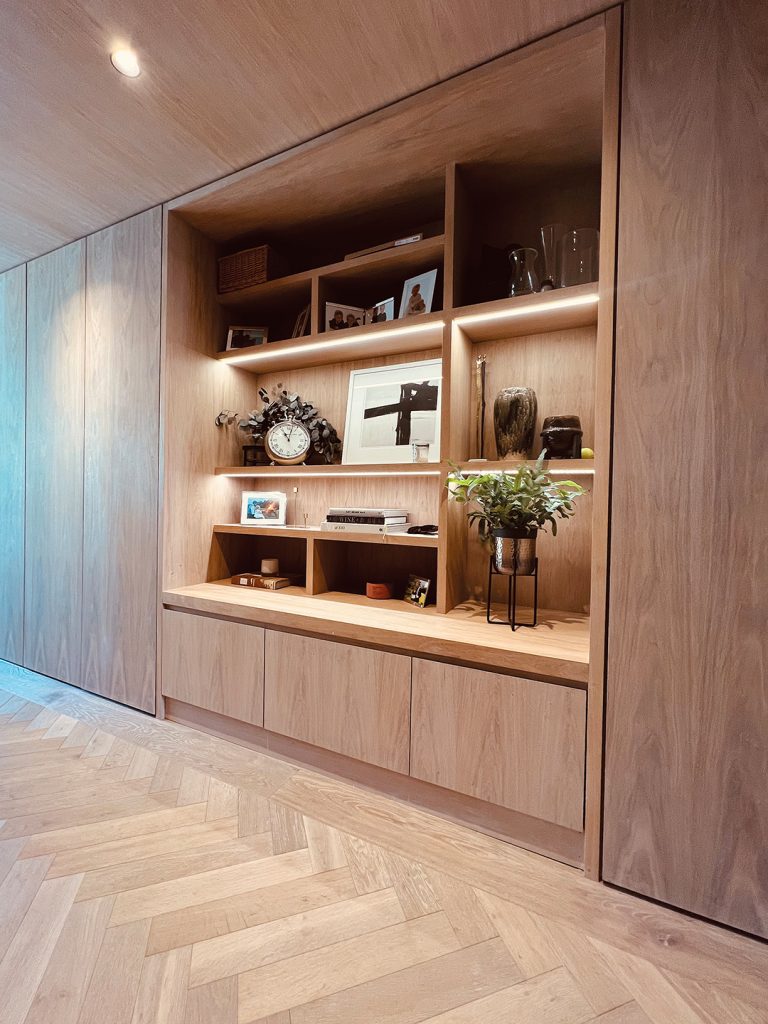 We've had a lot of time for introspection in recent years, and it hasn't gone to waste. "People have a richer understanding of their homes since the pandemic," says Daryl Robbins, architect and co-founder of Jones Robbins Tobbin. "People know which space captures the best light, for instance, which has the best social arrangement, which bits of the garden they want to sit in; we have a greater insight into how we would like to live."
This, says the architect, has led to an increase in the number of clients incorporating built-in cabinetry into the design of their homes. The project above, for example, shows an oak storage wall with a built-in pantry, drinks cupboard and display shelves. "People are thinking beyond flat-pack furniture, and whatever is fashionable at the time, and are actually building joinery into a project," he explains. "It's all about creating a home for the next generation, thinking about the lifespan of the building, and considering how they will be using the home during that time." 
Breathable fabrics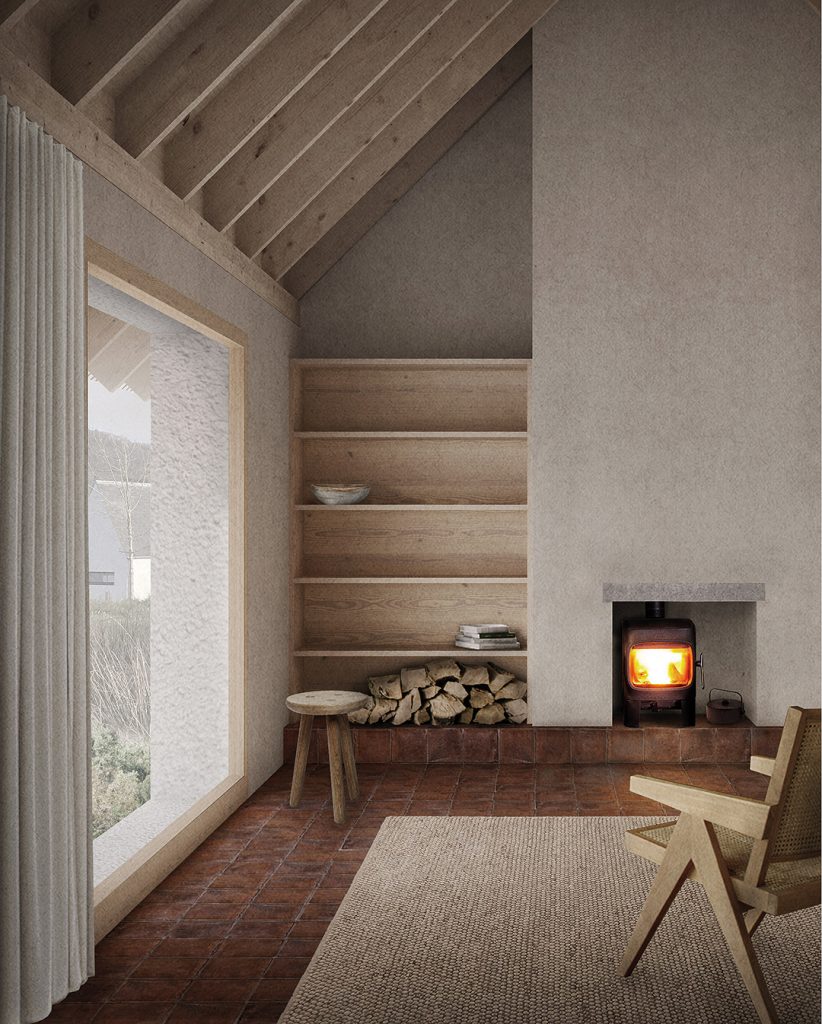 We have perhaps never been so conscious of protecting our wellbeing, which could explain why Colin Baillie, director of Glasgow-based Baillie Baillie Architects, has noted a rising demand for natural materials that promote a healthy living environment. "Volume house-builders often build with polyurethane insulation and plastic membranes," he says. "There's often lots of synthetic materials contained within the walls, which can create quite a hermetically sealed internal environment. These homes may be reasonably well insulated and air-tight, but there are increasingly questions as to what the air quality is like inside the building, and what that does to our health and wellbeing long-term."
Baillie says there is a growing movement towards the use of clay plaster, which is more breathable. "In a couple of our projects we are using clay blocks, which have no synthetic materials in them at all and allow moisture to pass through the wall and out of the building," he explains. "It's a 'breathing' building fabric, basically."
Natural materials can also have a positive impact on our mental health. "Consider a warm, timber-lined room and how it feels like a very calming space," adds Baillie, whose projects often incorporate sustainable materials such as stone, natural slate and timber. "Buildings can make us feel relaxed and improve our quality of life, and the materials used within them are integral to that."
Energy-efficient, passivhaus homes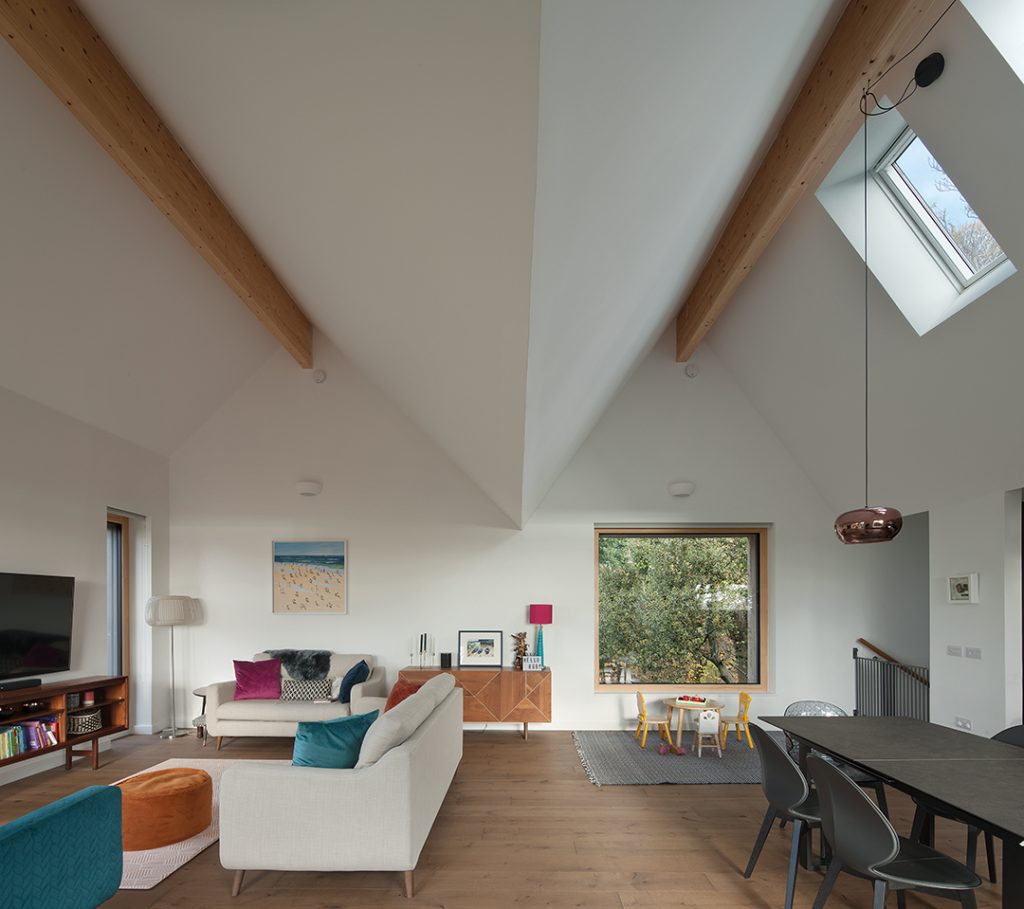 Who hasn't got energy on their mind right now? As we contend with a climate emergency while our gas bills continue to soar, more of us are acquainting ourselves with passivhaus design, a construction concept that seeks to minimise energy consumption. Excitingly, Dundee-based architect Kirsty Maguire says the construction industry is upskilling at pace to meet an increased demand for energy-efficient homes.
"Originally, there were only a few of us in Scotland working in passivhaus, and as a community we were very keen to help others upskill so as to make meaningful change at scale," says Maguire. "That's now coming into play, which is great to see. We're part of a team delivering training across the board to consultants, designers and contractors. And, in our own projects, we help to build the expertise of the contractors we're working with."
A holistic, fabric-first approach is taken when creating a passivhaus home. Good insulation and excellent detailing contribute to their success as low-energy buildings, of course, but these are not the only tools in the kit. "We look at how the building sits on the site, optimising the glazing levels so that you get the right amount of sunlight into the building without overheating. We use mechanical ventilation heat-recovery systems that provide great indoor air quality throughout the year, so that you have fresh air in your home whether you open the windows or not, and we employ renewables for hot water; in recent projects we've used air-source heat pumps," says Maguire.
Architectural nooks and breakout spaces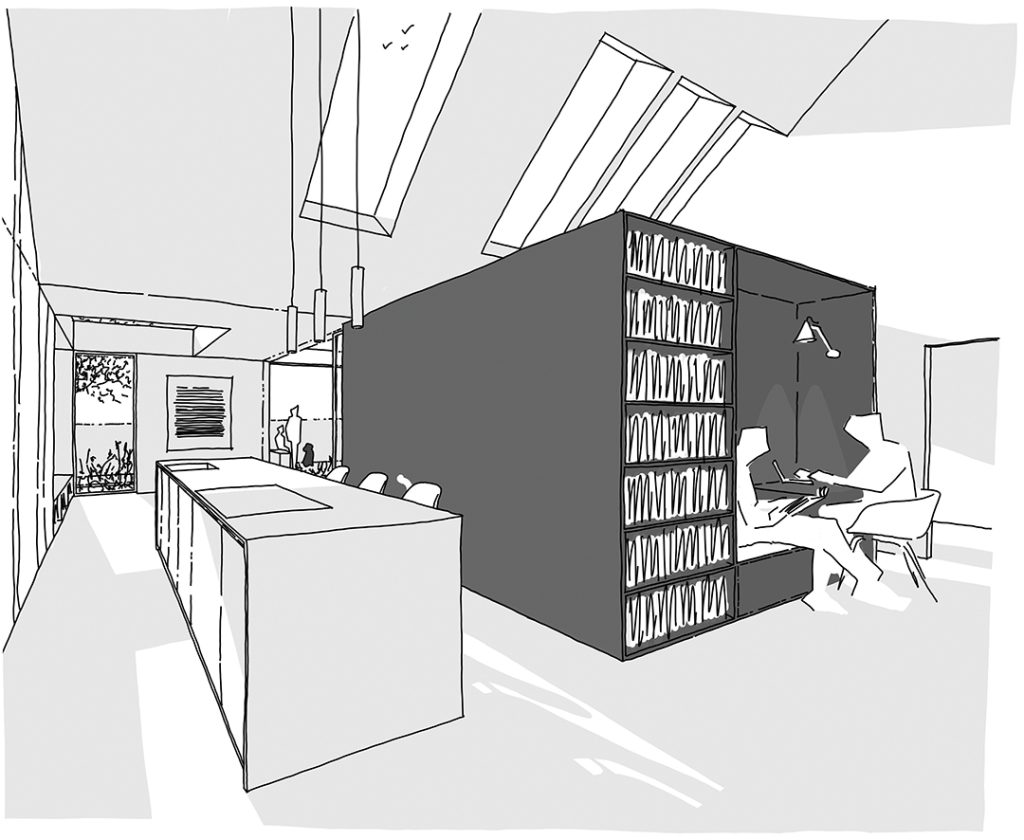 An increase in hybrid working has changed the way many of us utilise our living spaces. "We're finding that a lot of our clients are incorporating little nooks, or breakout areas, into their homes," says Robert Willis of Edinburgh-based Crichton Lang, Willis + Galloway Architects, who notes that this trend began in large-scale offices before migrating into residential properties. "Some couples, for example, might share a home office and need a space they can retreat to when they have to take a call – or just somewhere to sit and read a book. These nooks offer a place to catch some respite, and they can double up as a mini home office."
They can also provide families with a way to spend time together even when working on separate activities. One of the kids could be doing their homework while a parent is cooking, without either of them feeling as though their space is being invaded. In the Garden House (pictured right as a sketch), the nook is nestled within a feature unit that divides the living room from the hall and kitchen. Part-seat, part-desk, it's beside a tall bookcase, and there's a media wall on the opposite side. "I think it shows how these kinds of areas can be introduced even where space is limited," adds Willis.