The year-long construction included a few steep learning curves, but the resulting light-filled home has an abundance of character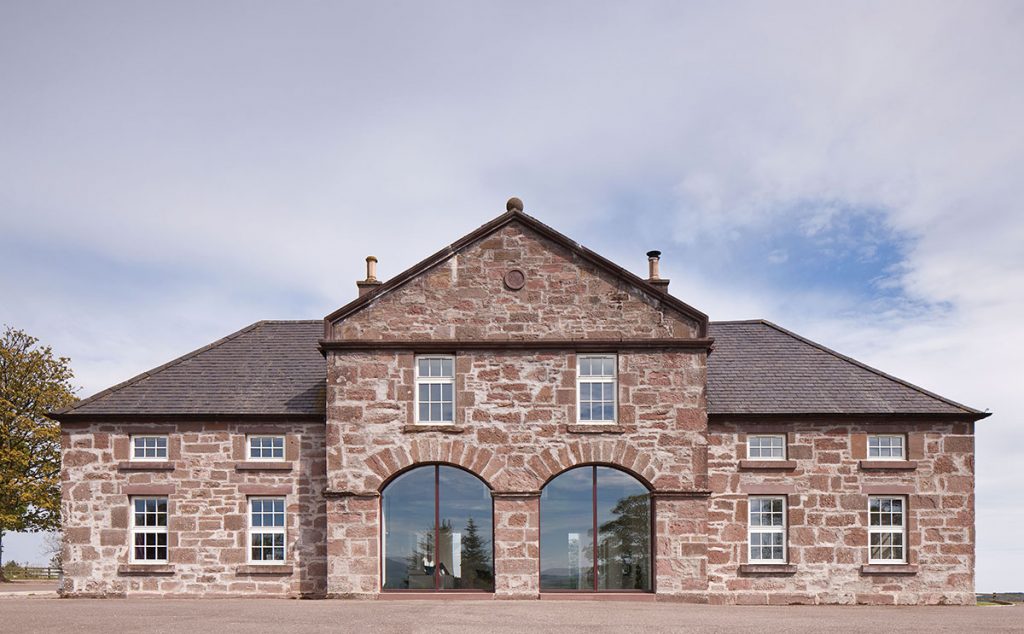 Sometimes you have to fail before you can succeed. That, certainly, has been the experience of Colin White and Annette Siddle in their quest to upgrade their home in rural Kincardineshire. The grand 19th-century former coach house had only just been renovated when the couple bought it 11 years ago. Previous owners had added a uPVC conservatory to the rear, along with a hot tub and a spiral staircase to the upper floor.
"Once the novelty of the hot tub had worn off, we realised we could make much better use of the space," recalls White. "The conservatory was problematic too – very cold in winter and too hot in summer."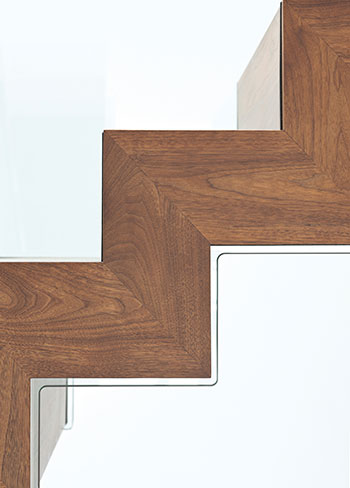 He and Siddle figured that putting a slate roof (with a skylight) on the conservatory might resolve this issue, so they asked Nikki Ritchie of Stonehaven's Hyve Architects to help them come up with a plan. As the project progressed and a structural engineer was brought in, however, it became obvious that the conservatory would not be able to support the weight of such a roof. "So we ended up replacing the whole structure," says Ritchie. "The new addition is essentially the same shape as what was there before, occupying the same footprint, but it has been built in a different way using different materials. There's now a slate roof with a skylight and new sliding glass doors opening to the garden."
White is particularly pleased with the latter. "My initial idea was to put in a huge fixed pane of glass, since we'd never used the existing patio doors and I didn't want the views to be blocked," he says. "Then the architect recommended a Sky-Frame sliding door: this has a minimal frame so was a great solution. It wasn't cheap, but you get what you pay for – and we now use the patio a lot more."
At the same time, the grand atrium – previously little more than a passageway – has been opened up and reclaimed, and is now a much-loved and much-used living space. The 12-month construction process went relatively smoothly following a straightforward two-month planning process. The new £122,000 linking extension structure comprises a steel frame with timber rafters. "To make it work structurally, we needed a steel tie – the engineer insisted on that. So, we decided to make it a feature beneath the skylight, cladding it in timber to link it with the stair," explains Ritchie.
As well as creating a much more effective connection to the rooms on the upper level, that staircase is the focal point of the new atrium living area. "We worked on a T-shaped stair design," says Ritchie. "Unfortunately, most of the stair manufacturers that can do this kind of specialist work won't do domestic jobs as they're too small, and those that do domestic-scale staircases say that this type of stair can't be done! Just about all of them wanted to force supports underneath, despite the whole point of our design being that it was a floating staircase. Eventually we found a designer in London who could do it." 
The staircase was manufactured in steel and arrived on site in sections to be put together in situ by the stair company. Hyve then appointed local cabinetmaker Graham Johnston to clad it in American walnut. "The staircase is stunning," says White. "There's not a nail or screw to be seen. It's a steel carcass but it just looks like a floating timber stair. And we were able to discuss the handrail finishes with the joiner during the installation – that's the beauty of working with local tradesmen. We were engaged with the whole process."
Siddle took on the responsibility of all the interior design and finishes, sourcing a new contemporary kitchen in keeping with the atrium space, and integrating the floor tiles across the ground floor to create a seamless flow. White, meanwhile, took care of the home automation system. "I love my gadgets, so my input was getting the Lutron lighting system," he says. "I took the opportunity when half the house was ripped out to run some Lutron cabling through the downstairs. I also designed the lighting. This added more costs, but it was worth it."
The couple agree that they learned a lot during the year-long construction. "This was our first self-build project," says White. "We didn't set a budget, and I think that was the best approach – it was all about quality and getting it right, and I think in this case we have. This is a house that deserves quality. It was a lovely house and now it's a fantastic house."
DETAILS
Photography David Barbour
Words Caroline Ednie