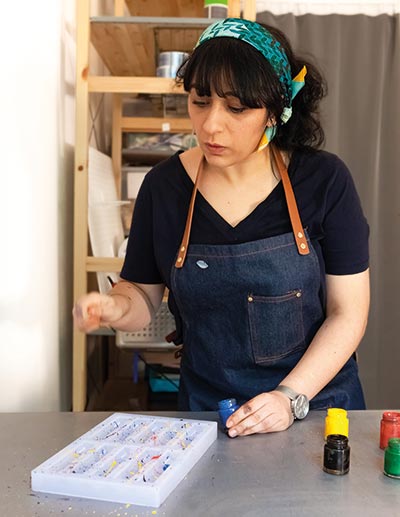 Being in Scotland is fantastic for my work. I'm lucky enough to be around fabulous products and I often get to work with their producers, and there is a really great network of small businesses that all help and support each other.
The people in Scotland are brilliant, too. They seem to be taking much more notice of what they buy and are keen to hear the stories of the people behind the products as well.
I have lived in Glasgow since 2010; my partner is Glaswegian. The city has been a real inspiration to me – I love the green space, and the fun, friendly people. There is a vibrant food and drinks scene in Glasgow that has really inspired me and helped my business to evolve.
Some of my most successful products to date have come from collaborations with local producers. It's amazing to see such high-quality food and drink here, from rum and gin to coffee.
I was born in South Wales and grew up there, and I suppose I was always a bit crafty. I began knitting and making jewellery from modelling clay when I was young, and got into customising my clothes when I was a teen. I was always covered in glitter.
I am mostly self-taught, although I did study patisserie at the City of Glasgow College. At one point we did a chocolate-making class, which definitely ignited my interest. For as long as I can remember, I have been interested in food – I've had a long-standing obsession with artisan chocolate in particular.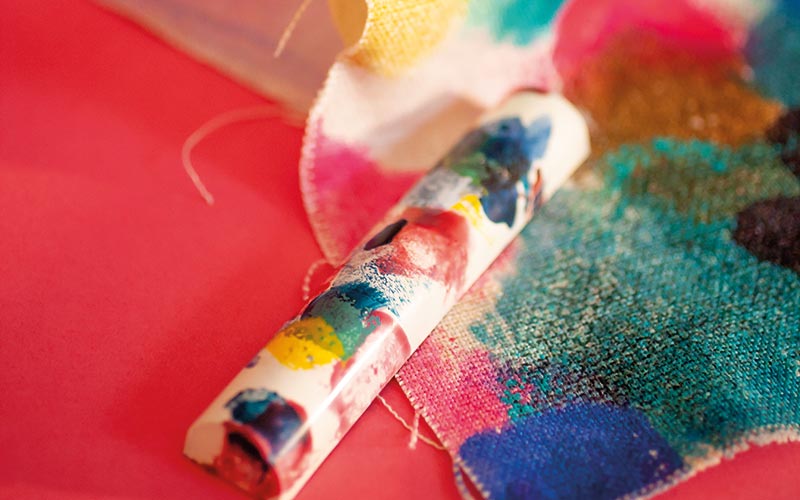 When I first moved to Scotland, I struggled to find new chocolates and flavours to satisfy my passion, so I decided to try creating my own.
I've discovered that I really like working with shapes. The curve helps to enhance the shine of nicely tempered chocolate, which I like a lot. When I use colour, I always try to make reference to the flavour. Sometimes, if I'm using another maker's product, I'll try to connect it to the colour of their branding.
My Orange, Chilli and Makar Original Gin chocolate, for example, has the blue of the Makar Gin label as well as orange and red flickers to represent the fruit and the spice. I recently created a bespoke bar for the launch of Bluebellgray's new interiors shop in the west end of Glasgow. I based it on Bluebellgray's classic Seafield design, which has an amazing array of colours to play with. That was so much fun to do.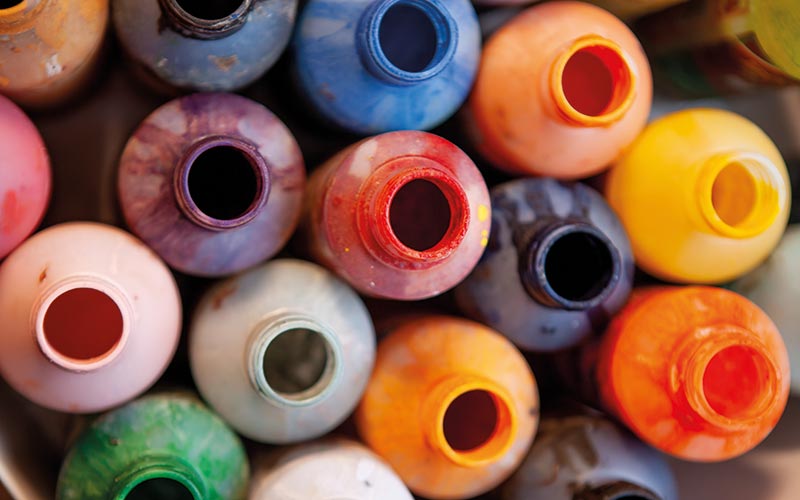 I look to great chocolatiers for inspiration – so much of their work can be viewed online these days. But I make an effort to see them in person too. I love going to Paris, and particularly to the annual Salon du Chocolat – a huge chocolate expo. I always come back feeling motivated. Food and flavours in general are a big influence. I'm constantly wondering what would work with chocolate.
My Halen Môn salted caramels are probably the most popular thing I make. They're an eye-catching blue, and customers always tell me that as soon as they've had one they want another. Using Halen Môn sea salt, which is from Anglesey, is a nice nod to my Welsh roots too.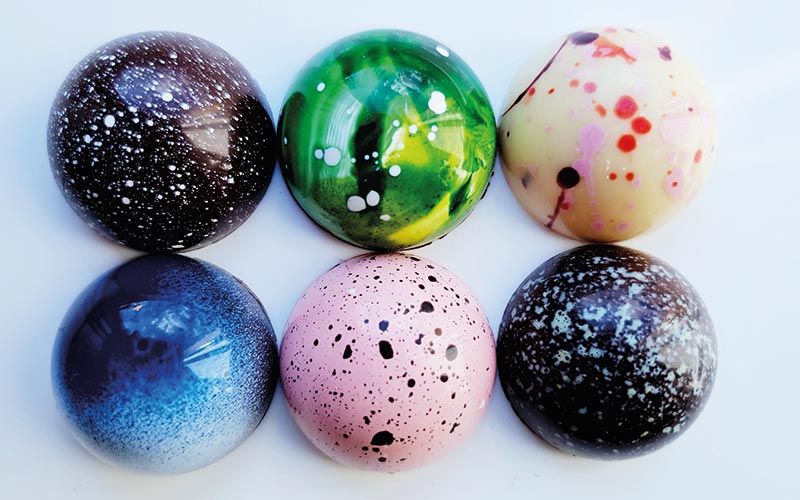 Besides food, my other passion is football. If I'm not cooking or eating, I can probably be found travelling somewhere to watch my team, Tottenham Hotspur, who never play closer than a six-hour round-trip away. I would love to create a Spurs chocolate collection, and maybe even be based at their training ground…
DETAILS
Photography Clair Irwin
Interview Catherine Coyle