The grande dame of Scottish hospitality has swapped tartan and formality for a fresher, friendlier feel without losing any of its charm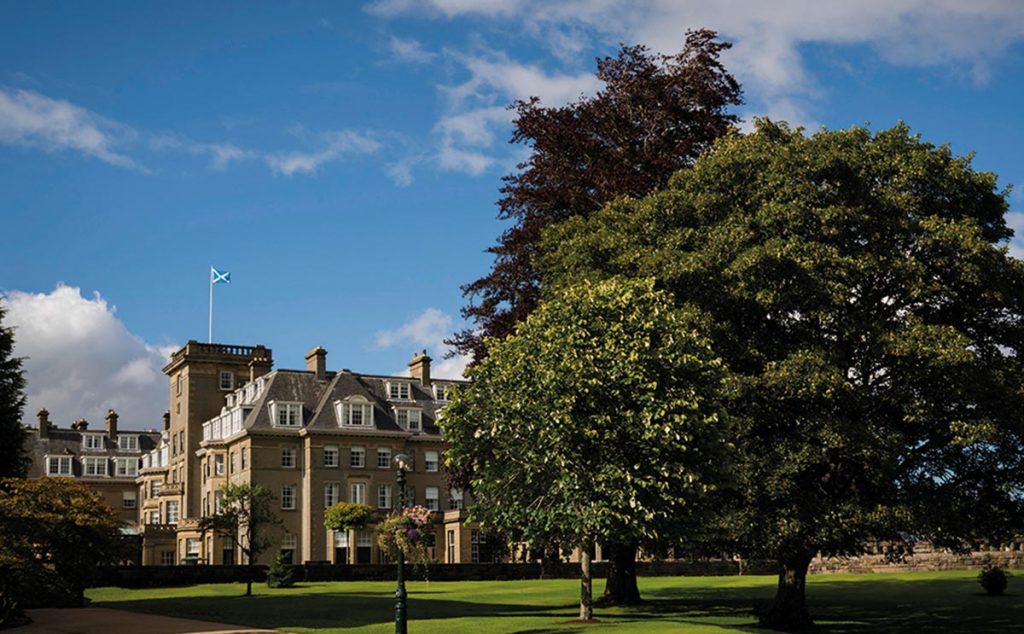 Photography James Merrell
Words Catherine Coyle
There is no fanfare, no red carpet, no roped-off entrance; just an army of concierges in brogues and tweed suits flanking the entrance steps. Arriving at Gleneagles can feel more like negotiating your way through a crowd of friends at a concert than checking into one of the country's favourite five-star hotels. It's expensive and exclusive, of course, but there's none of the stuffy elitism that so often spoils hotels of this calibre.
Nevertheless, it's hard not to feel just a little intimidated; this is a place which has attracted a starry international clientele ever since it opened in 1924, when it was appropriately known as 'the Riviera of the Highlands'. 
Gleneagles was bought over in 2015 by Ennismore, the property, brand and creative development company that also owns The Hoxton in London. Keen to shake off any lingering shreds of the trad tartan 'hotel for golfing CEOs' vibe, the new owners have given the 850-acre estate a thorough revamp. The hotel's proud history has been retained but the entire ambience has been brought up to date.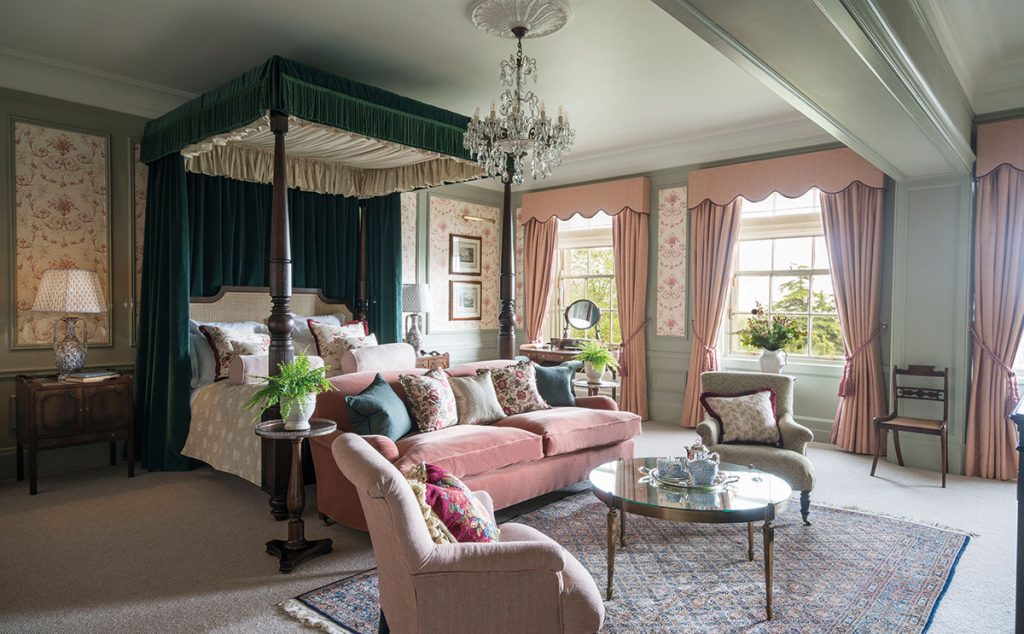 Broadening the range of activities on offer and introducing new and improved public spaces to the 232-bedroom hotel has been the order of the day and with this has come an inclusive atmosphere that wins over guests from the moment they arrive. 
3DReid Architects and three interior design firms (David Collins Studio, Goddard Littlefair and Macaulay Sinclair) joined Ennismore's own in-house design department in the refurbishment programme; despite each tackling a separate area of the sprawling hotel, they've managed to create a sense of continuity. There has been a big push to bring the rich natural Perthshire surroundings inside, so colours are muted and texture and layering have been key to brightening up the once-dark rooms.
David Collins Studio designed the Century Bar, for example, accentuating the existing architecture while drawing in the incredible views to the front. Its distinctly Art Deco feel is enhanced by stained glass made in conjunction with Alan Robinson Glass.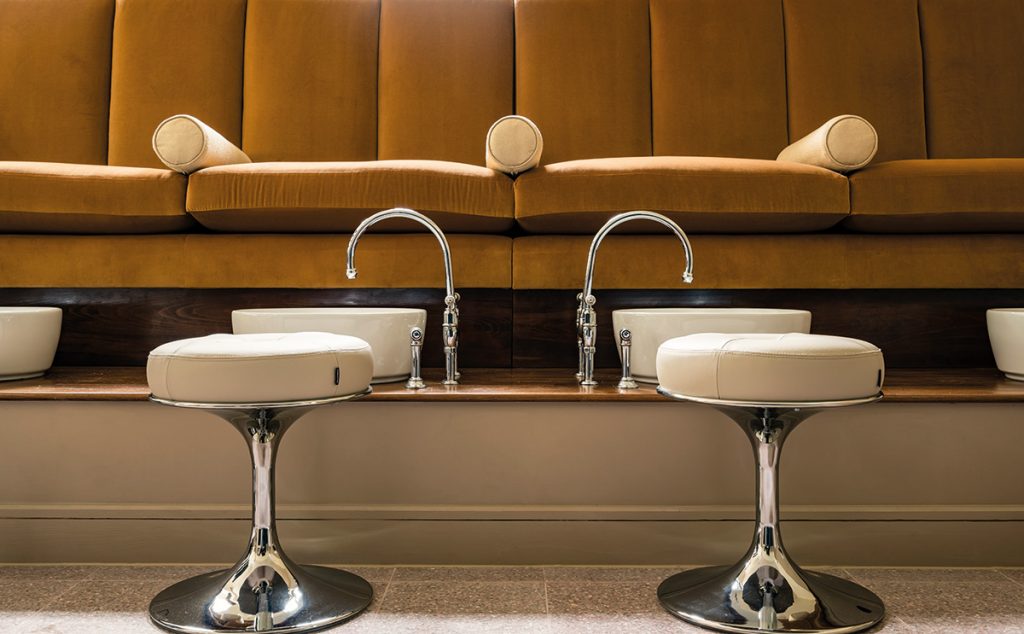 New public rooms include the Birnam Brasserie, a chic European-style bistro which you reach after a stroll through the shop-lined corridors of the ground floor (there is a series of small stores inside the hotel – like a mini shopping mall for luxury, last-minute souvenirs).
The glass roof, chequer-board floor and abundance of foliage in the brasserie's adjoining Winter Garden appeals to guests looking for a less formal dining experience. Don't be fooled, though; waiting staff are thorough and attentive and the mood lends itself to lingering meals; on this occasion, the tuna niçoise and steak frites hit all the right notes.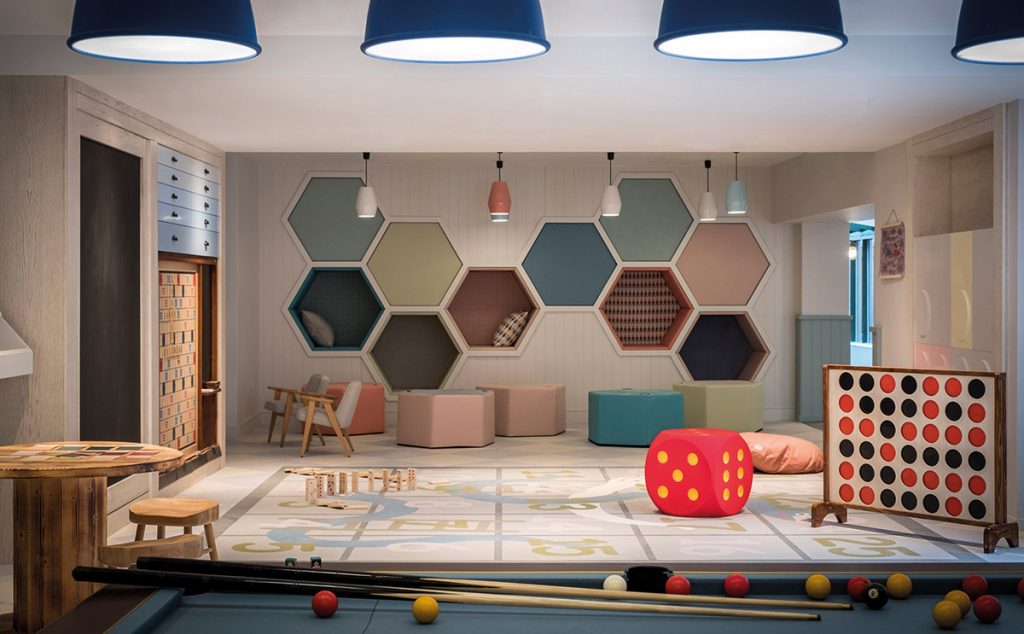 If the heated outdoor pool doesn't do it for you, pay a visit to Bob & Cloche, the hotel's beauty salon (now in the former gate lodge), where blow-drys, manis and pedis are all executed in decadent Art Deco surroundings. Ivory leather and plush ruby and pistachio velvet interiors are reminiscent of 1920s Hollywood dressing rooms and link back to the same period detailing in the main hotel building. 
Having hosted world leaders (the G8 summit was held here in 2005), the hotel's most impressive suite, the Royal Lochnagar, has retained a certain gravitas, but its redesign by Ennismore's in-house studio has brought it up to date and captured the natural, pared-back palette of the Ochil hills. Likewise, in the myriad bars and restaurants, provenance has been referenced in the textiles and accessories (the likes of Vanessa Bullick and Hilary Duncan have signature ceramics here, for example) working together with larger design houses such as Johnstons of Elgin and Dernier & Hamlyn.
The map that guests are handed on arrival is useful; not only does it guide you through the various pit-stops and locations you should endeavour to fit into your stay, it also highlights the scope of what has been achieved at Gleneagles. The 'Glorious Playground', as it is known, is as inclusive as it is vast. It's time to get exploring.