Ain't no mountain high enough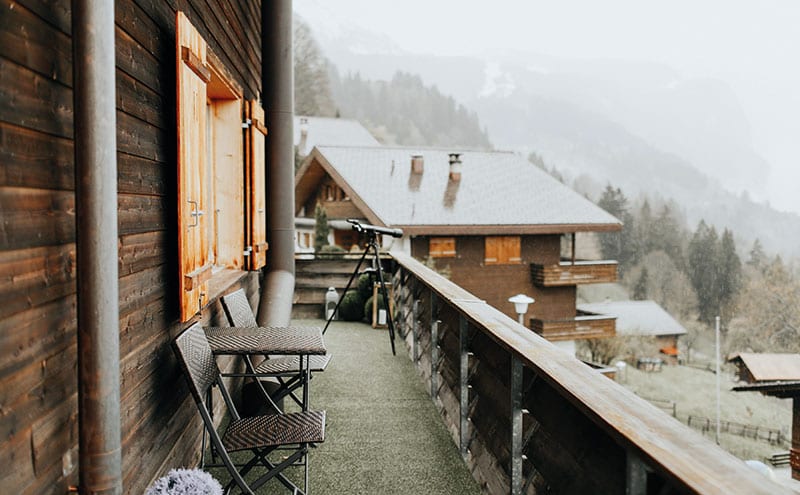 Tackling the gravity-defying logistics of renovating a chalet perched on an alpine peak has resulted in a cosy, stylish escape with plenty of rustic charm
A minute into her first viewing of Chalet Sulegg, and already Suzanne Millard was certain: she was going to buy this house. Not that she could tell her husband – she simply couldn't get the words out. "The views made my jaw drop," she recalls. "I was actually speechless for several moments – and I still feel the same way every time I'm here."
Suzanne and her husband were living and working in Switzer­land, visiting the mountains as often as they could. "I have always loved buying and renovating property," she says. "One day we skied into this gorgeous little village with views that blew our minds, and I knew it was going to be my next project."
Suzanne is not the first to be overcome by the staggering beauty of this part of the Alps. The village, Wengen, sits high up in the Lauterbrunnen – the valley Tolkien is believed to have based his Middle Earth on, following a visit in 1911. Majestic snowy peaks, including the awe-inspiring Eiger and Jungfrau, stretch as far as the eye can see in winter, but it's just as glorious in the warmer months when the slopes turn green and are carpeted in alpine flowers.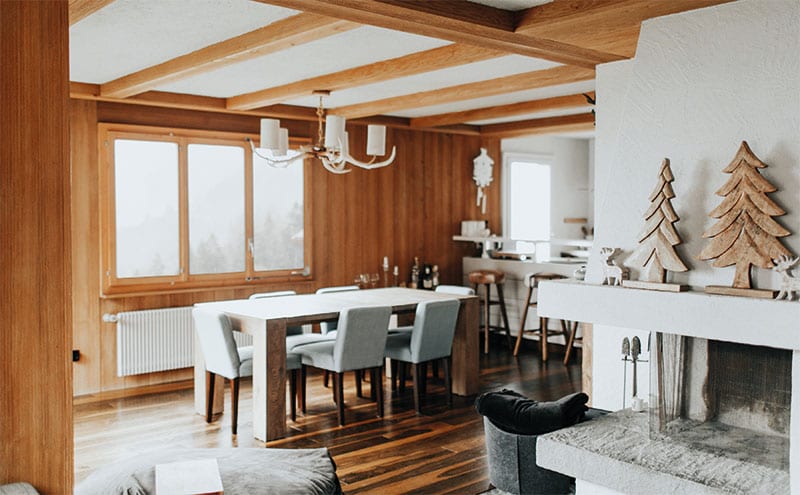 Wengen fills up in mid-January each year when it plays host to the World Cup downhill race. "Mostly, though, it's quiet – you get a sense of 'chocolate box' Switzerland here, from the cowbells to the geranium-filled window boxes," says Suzanne.
But back to that first look at Chalet Sulegg. So dazzling was the panorama beyond the windows that it took a while to notice the rather less inspiring view indoors. "When I regained enough of my senses to look around the property, I realised the decor was hideous – really 1970s," she admits.
Nevertheless, she could see the potential of what was on offer here: an open kitchen-dining-living area downstairs and three bedrooms above. Built in 1974 with a traditional alpine exterior, the chalet's decor had not been changed in all that time. The kitchen and bathroom were very dated and there was oppressive orange pine cladding everywhere. Suzanne, who is operations director of Millers Flooring, her family's business, has always been interested in design, and it made sense for her to take on the redesign of the chalet and project manage the renovations.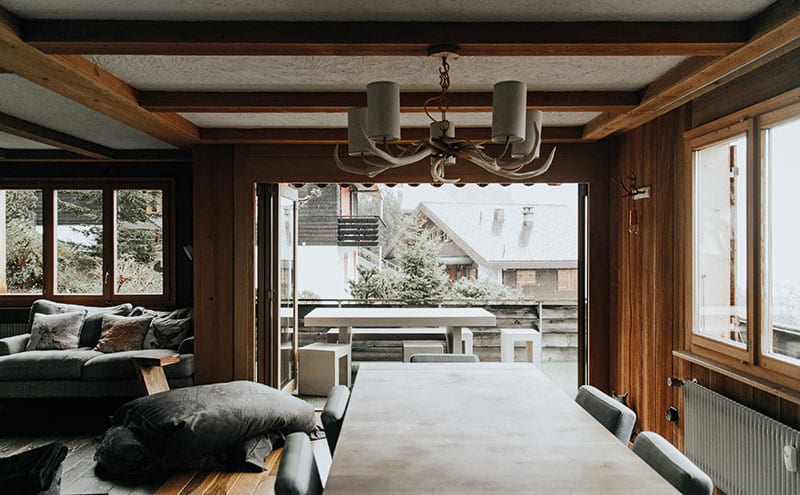 While the whole place was being gutted and taken back to a shell internally, she was busy back in the UK, gathering together everything that would be required to equip and furnish the house. The mountaintop location, accessible only by train, made deliveries very challenging. "We'd given ourselves a completion deadline of 23 December, so I started buying the materials and furniture in May and storing them at our flat in London."
This is just a taster, you can browse the full article with more stunning photography on pages 218-223, issue 116.
DETAILS
What A traditional alpine chalet
Where Switzerland
Photography Melissa Marshall
Words Judy Diamond