The gallerist and art dealer on how her love of Scottish painting informs her work as well as her home
words Catherine Coyle | photography Laura Tiliman
Glasgow can leave an indelible impression on even the most fleeting of visitors. Its mark remains on Emily Walsh, who lived in Scotland's biggest city for just four years (between the ages of seven and 11), but it has undoubtedly shaped her life and helped her find her true vocation.
It's a special place – gritty, fluctuating, buzzy, but always thronging with life – and it was here that she recalls making that first connection with art.
"I was the eldest of four children," she says. "My father was a surgeon and so we moved around a lot. My mother was always trying to find things to keep us kids occupied, and I remember she would take us to Kelvingrove Art Gallery and Museum all the time.
"I loved it! It was my first time in a place like that where you had the space and freedom to roam and see paintings that spoke for themselves. Glasgow is so important to me."
This was the 1980s, when there was no WhatsApp group chat advising us on the latest attractions to take the kids to or Instagram algorithms throwing up suggestions for bored youngsters and cash-strapped parents.
"She would take us to the Hill House [just along the road in Helensburgh] and to the Hunterian too, which were all free, and children could explore. It was at a time when the Charles Rennie Mackintosh style was really popular; I used to copy the script and mimic his style, and that of his wife, Mary Macdonald Mackintosh, too. I fell in love with them. That period in Glasgow was a really important marker for me."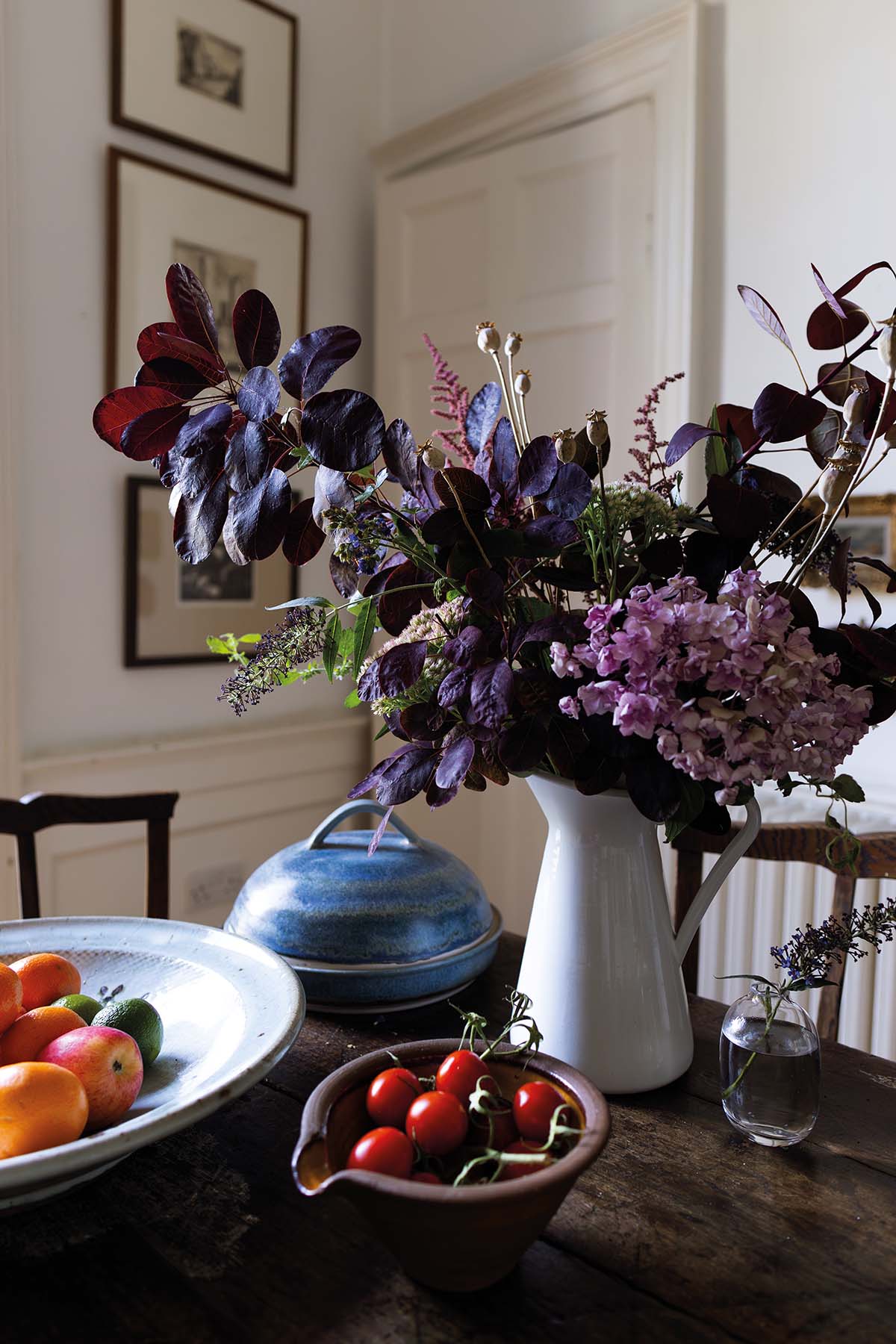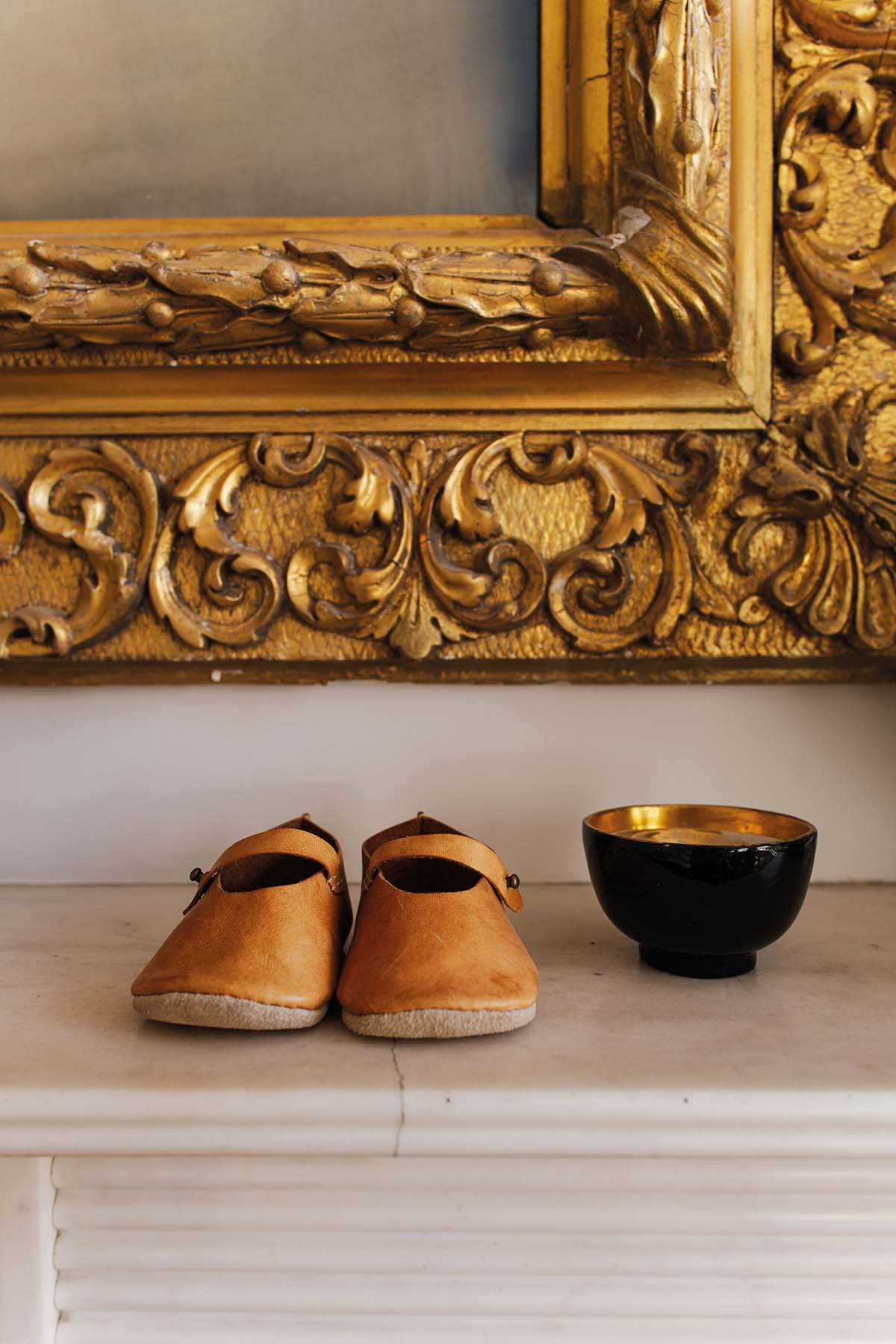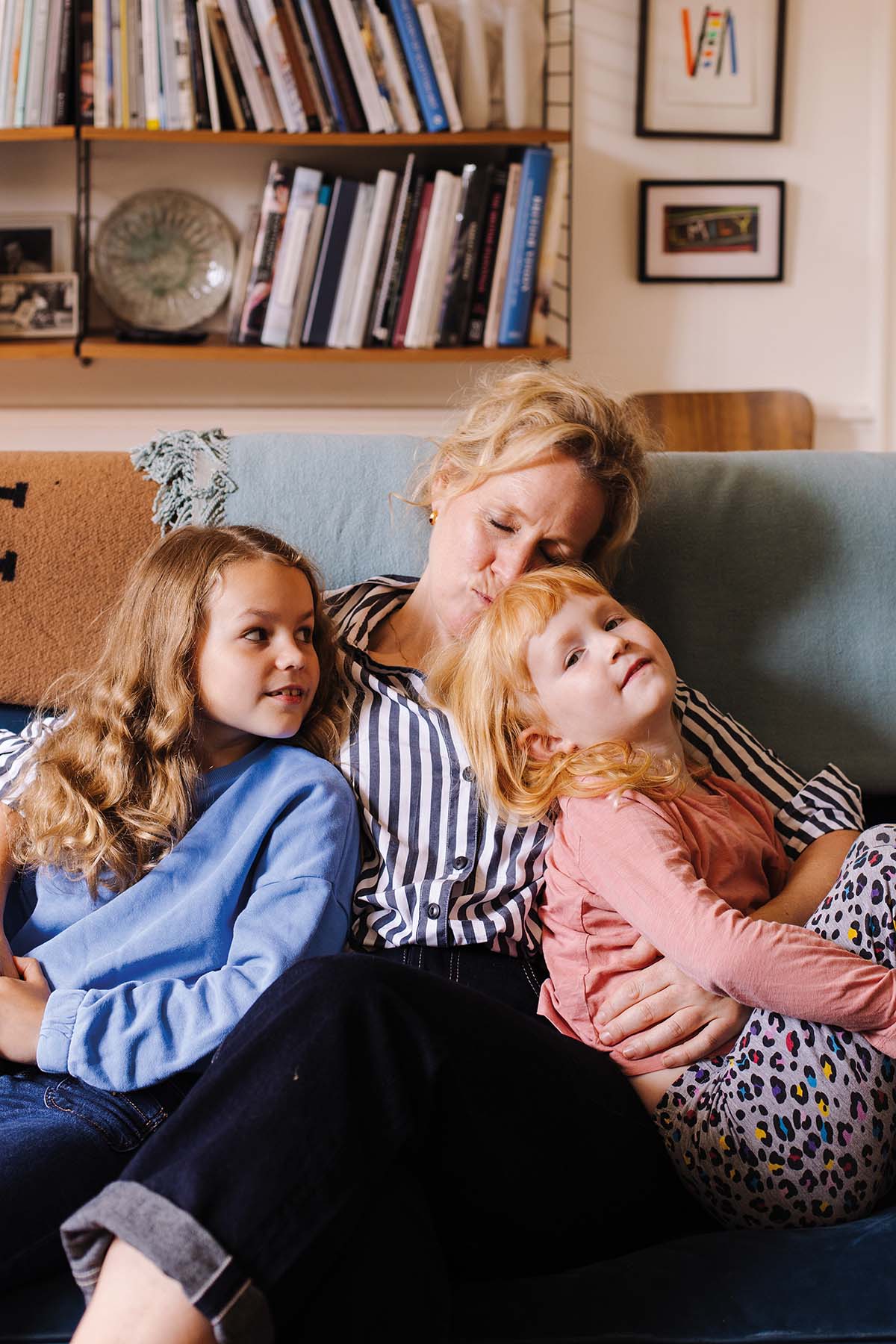 The family left Glasgow's vibrant and accessible art scene and relocated to Inverness. If there was less in the way of organised art and culture, there were plenty of landscapes and coastlines to compensate.
Drawing and painting became Emily's pastime, and when a careers adviser came to her school, she had already made up her mind that art would be the path she would follow. "It was pretty straightforward," she recalls.
"I was good at art, so it made things very easy when it came to deciding what I might go on to do."
She moved to Edinburgh, to study English literature and history of art at university, and has never left. A farmer friend at home in Inverness had a connection to a gallery in the city and hooked her up with some temporary work.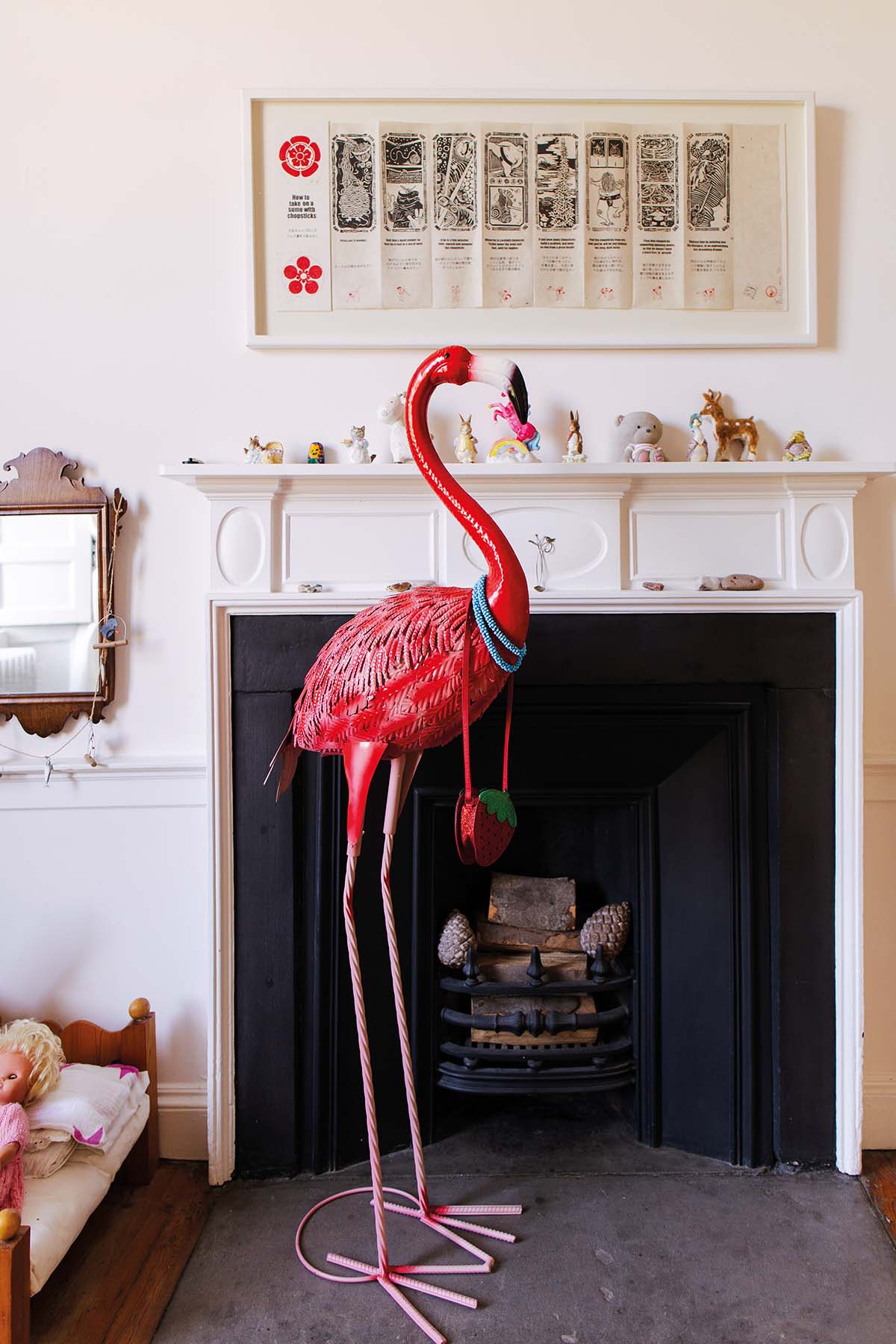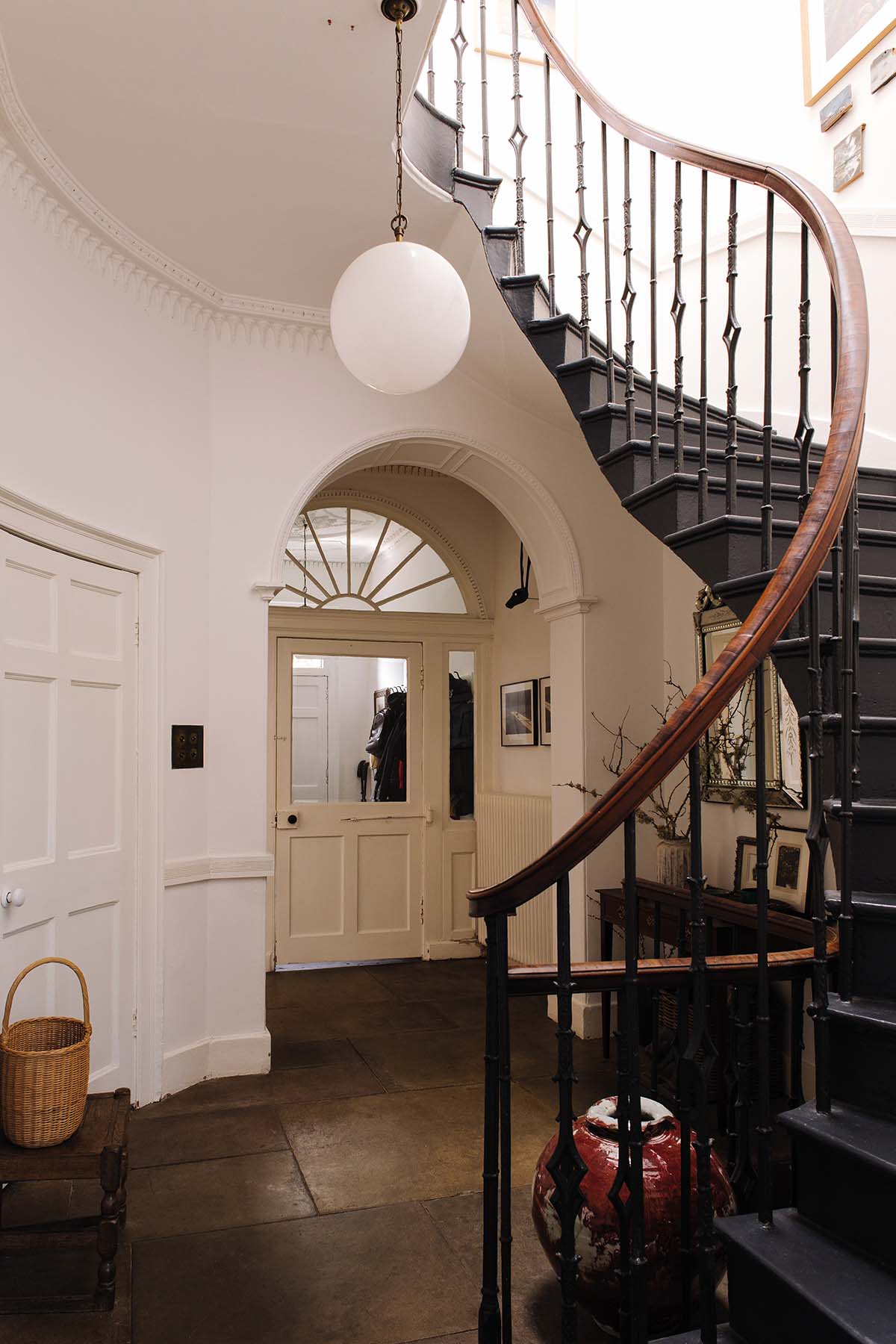 Without that introduction, Emily fears that she might not have had the same opportunity to break into the scene. "It's still a very big problem," she admits. "It's not an industry that is open to everyone, and many find it remains out of reach and quite daunting."
Working under the tutelage of Patrick Bourne of Bourne Fine Art, Emily's world opened up; beyond the lecture theatre and away from the roped-off masters at the National Galleries, her education began.
At the gallery, she was able to handle paintings, spend time studying their brushstrokes up close, examine how they'd been composed, framed, hung.
It was here, away from the slides and the textbooks and the tours that she felt at home.
"Looking at real paintings, handling them – you can't replicate that," she smiles. "Patrick taught me how to really look at pictures. He showed me what is right and wrong with a work; how to spot when a piece has been over-restored or damaged. I was 21 and this was early on in my career, but it was crucial to my learning."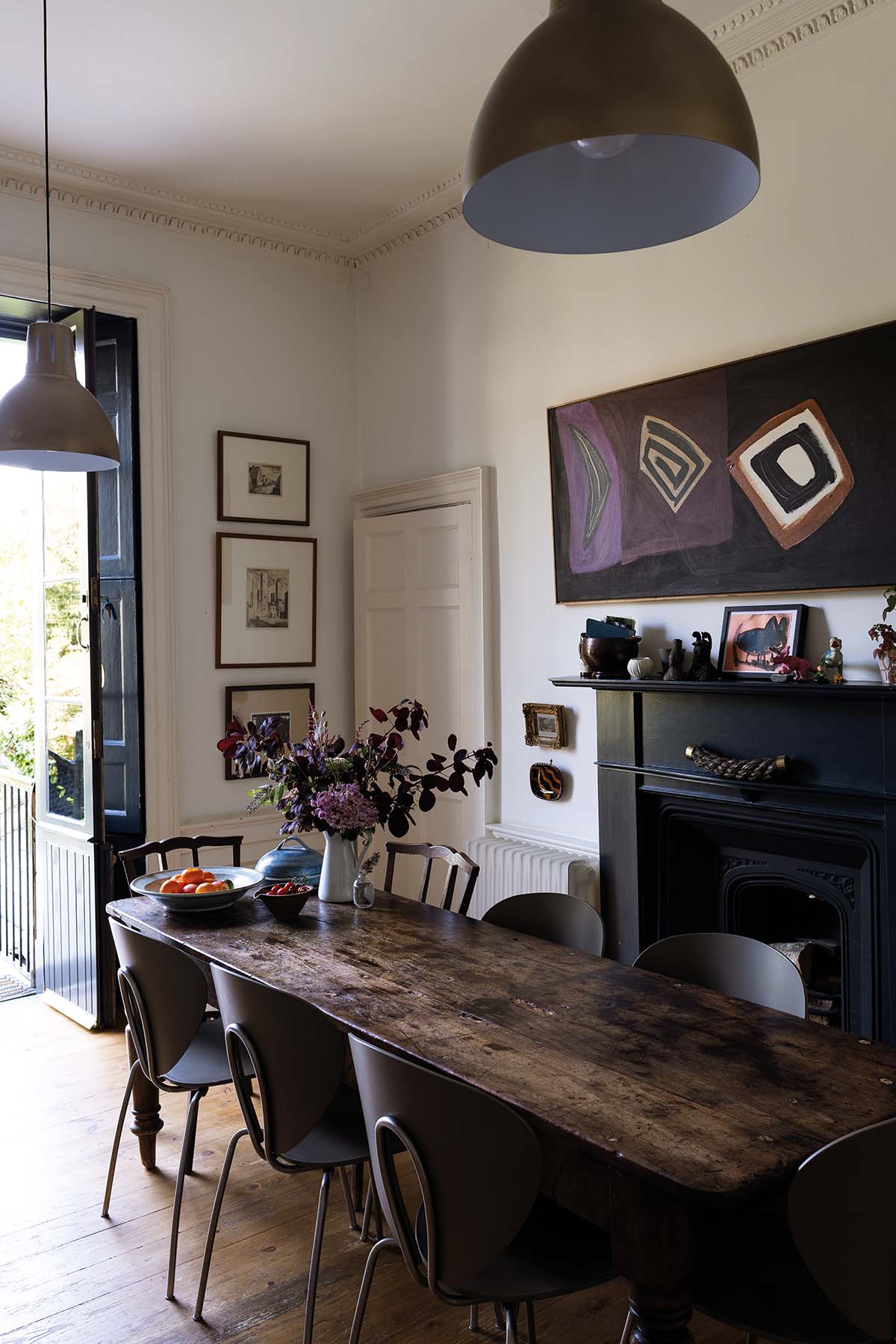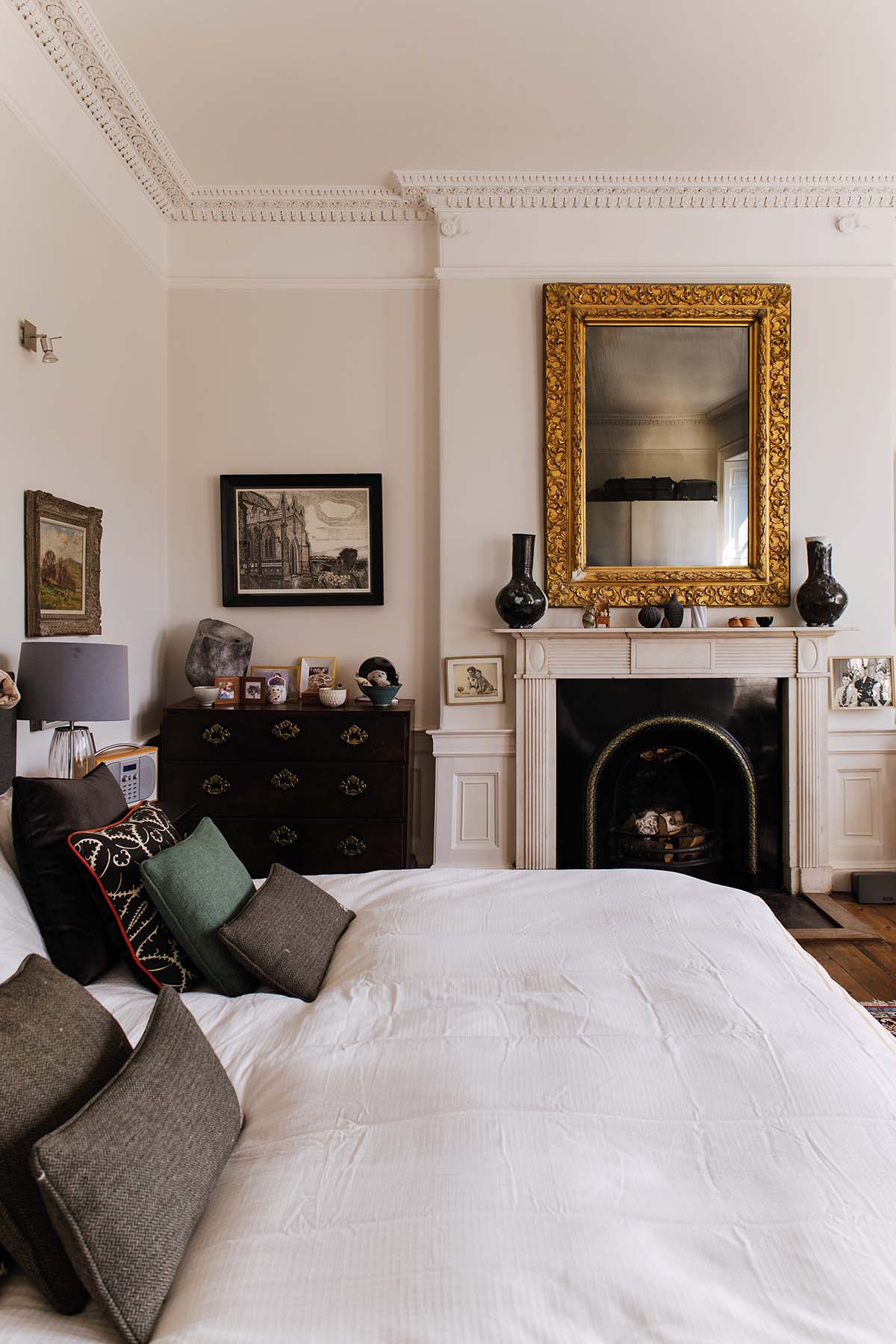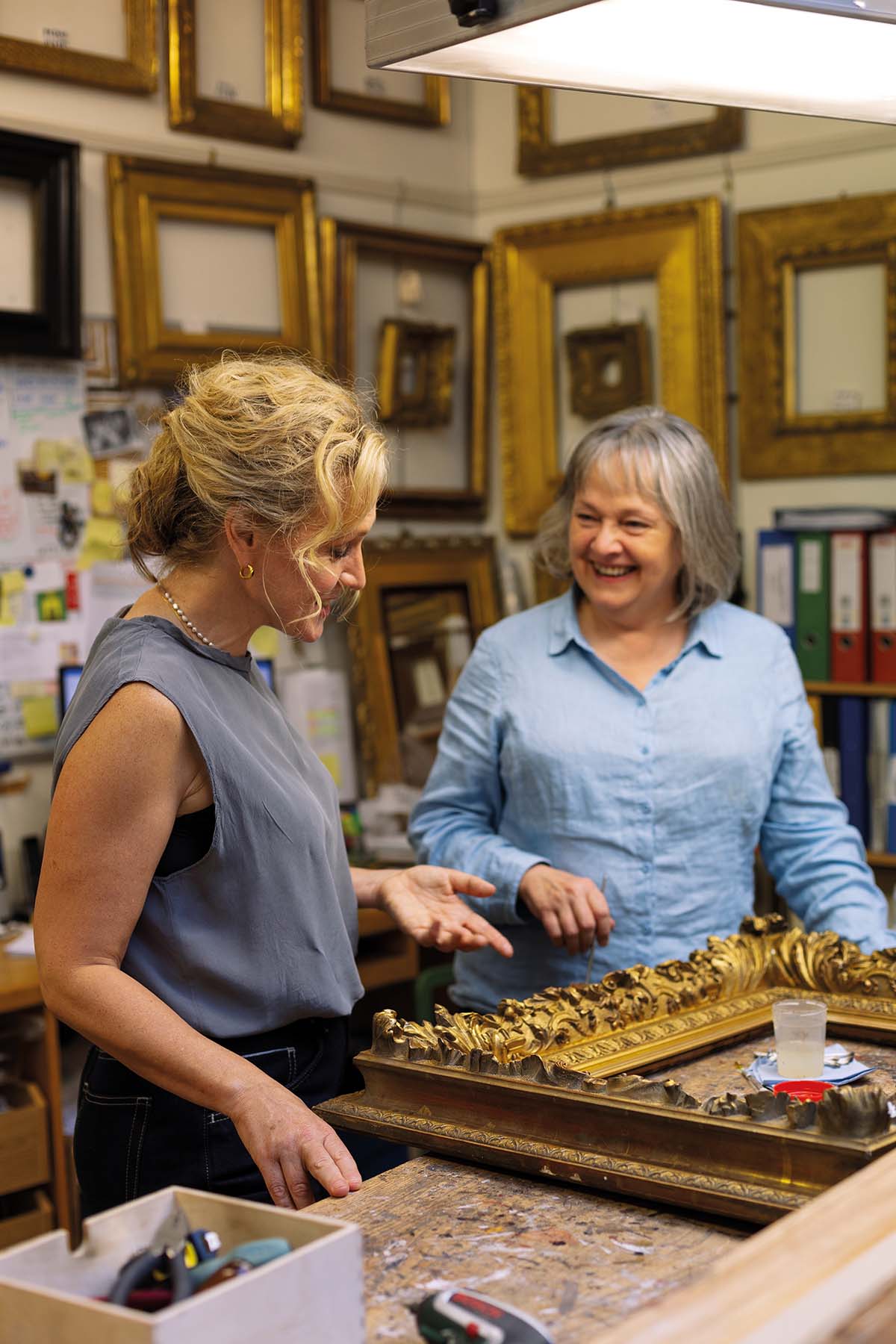 By the time she was in her late 20s, Bourne Fine Art was merging with another London institution, The Fine Art Society, and she was asked to take over the running of the gallery.
"I'd bought a flat nearby on Royal Circus and I was enjoying my life in Edinburgh," she recalls. "I was young and I was left to get on with learning and running things. The Fine Art Society has another gallery, in London, so I was travelling between the two, and it was great to have a foot in both camps."
There were frustrations, though. Emily encountered people in the art world who, misreading her youth for inexperience, didn't take her seriously. "Experience is important, and it was the impatience of my youth that was the problem. Experience counts for a lot." she believes.
Having children (she has two daughters, Sula and Ida) called for a front door and a back garden, and she and her partner relocated to the north of Edinburgh, to Newhaven. It's by the sea but still close to the city centre and the gallery. The Georgian architecture that is synonymous with the capital spoke to Emily.
"It's a bit like when I view paintings – I go with my gut," she says. "That first feeling is often the right feeling, so moving here was easy. The bones of the house were just right."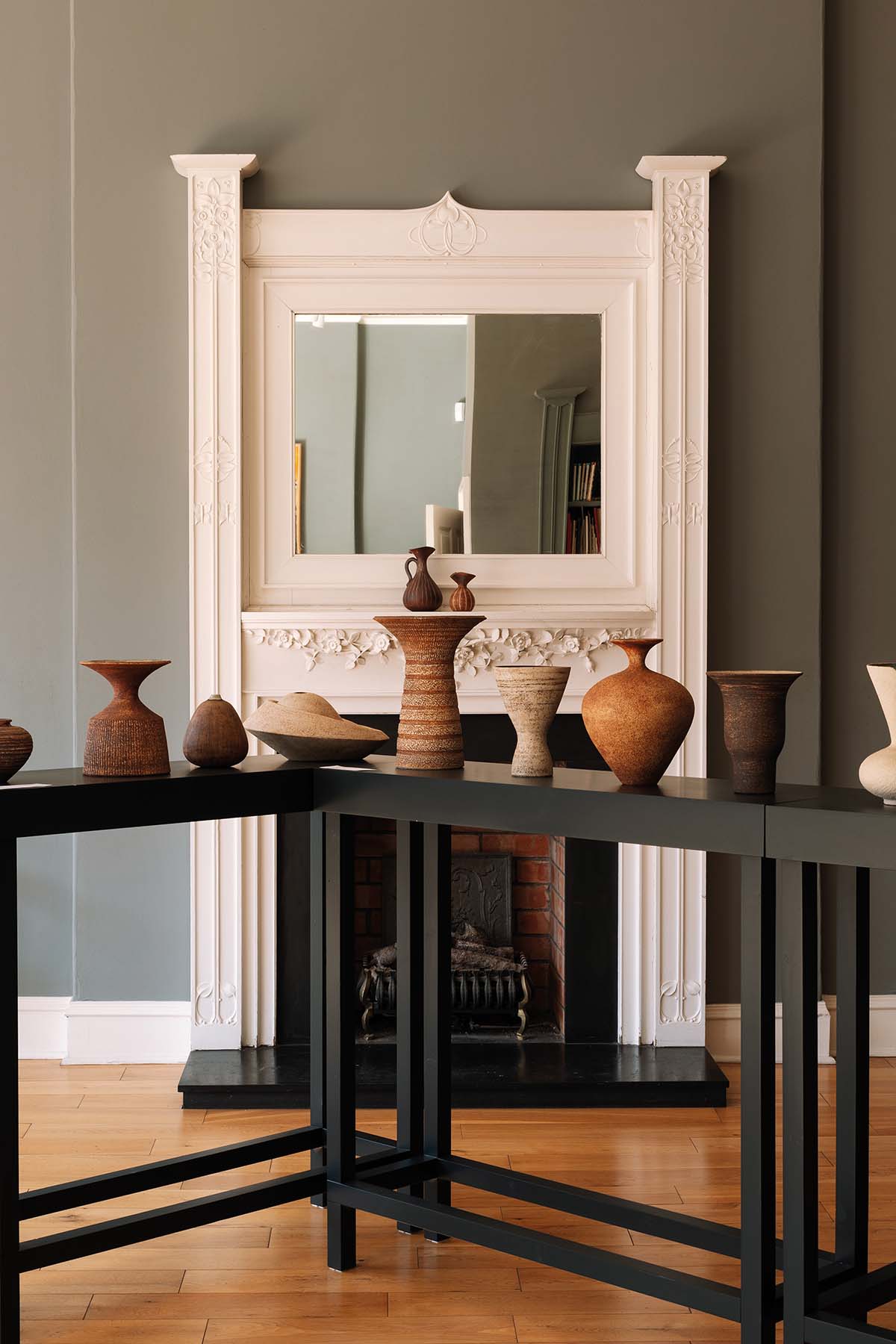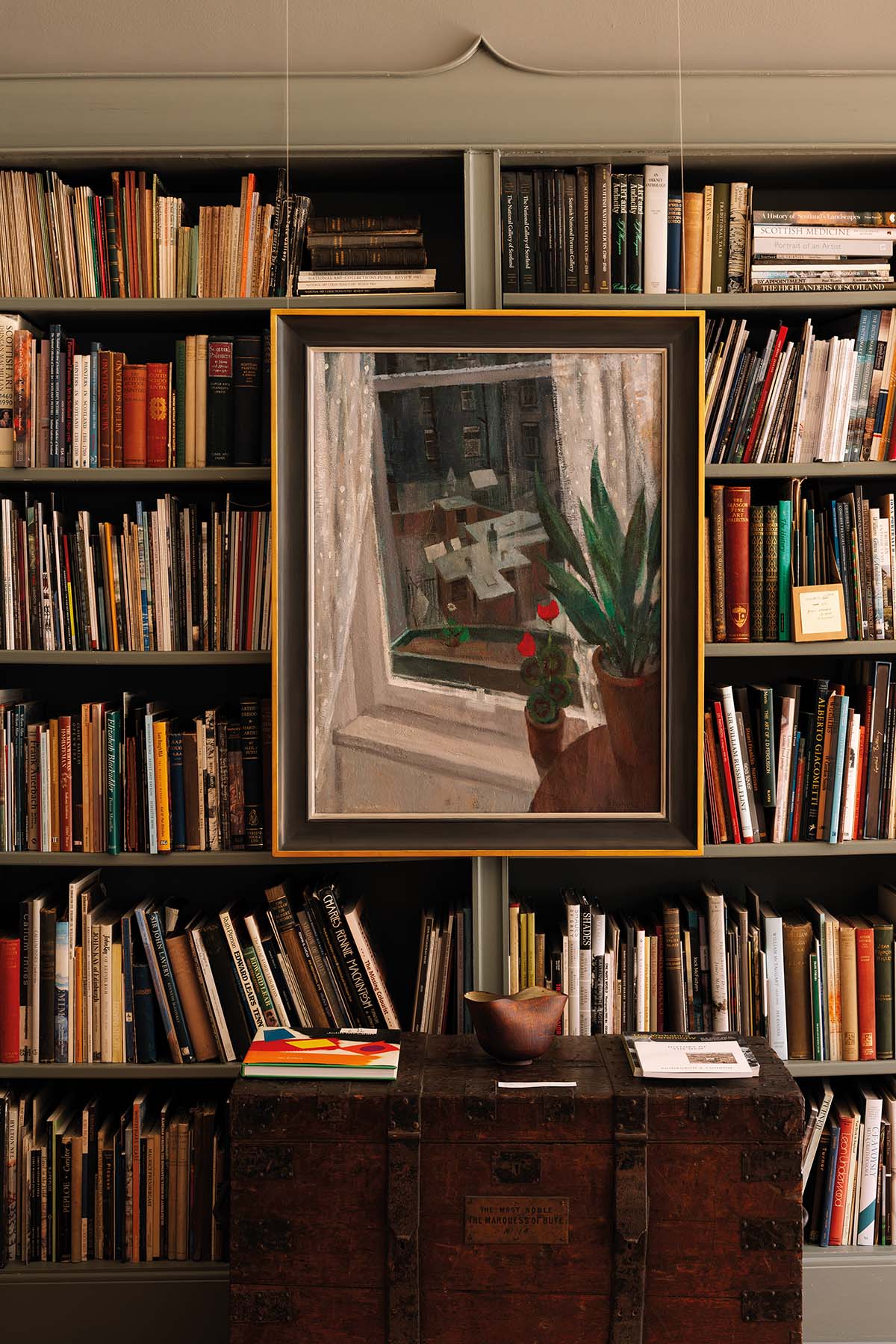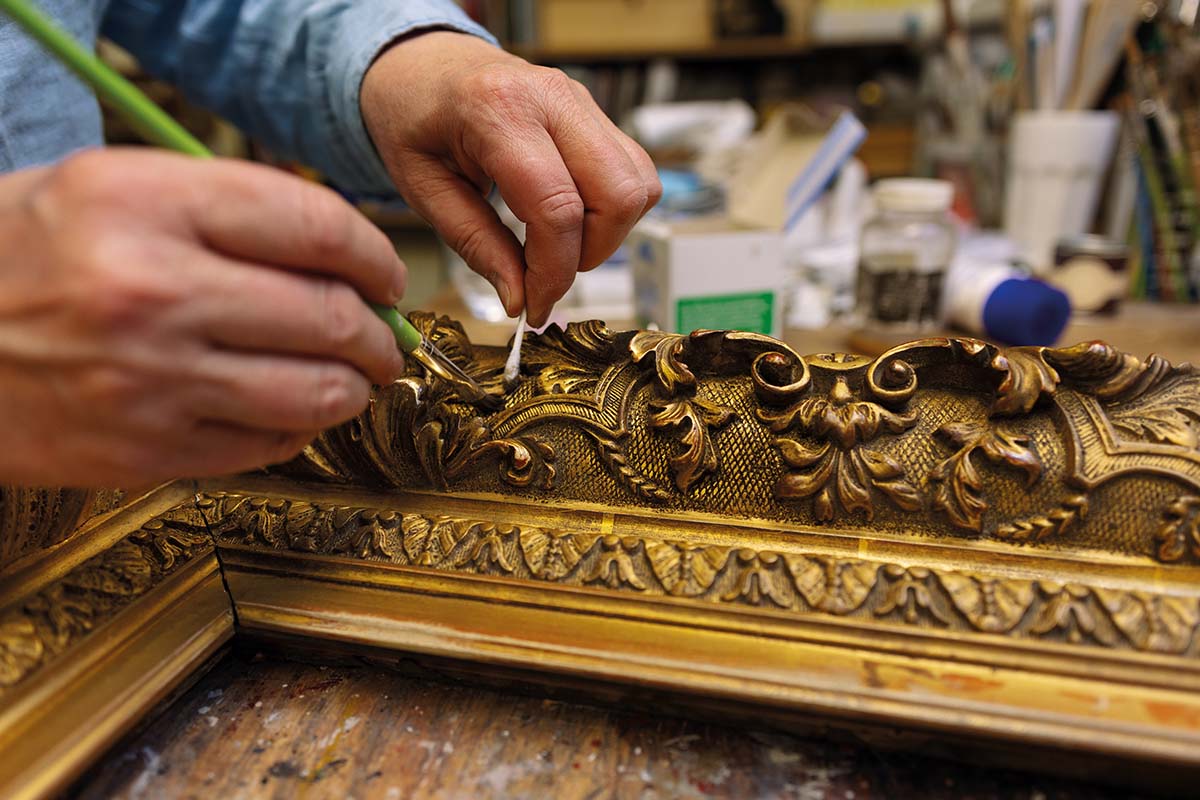 The property has similar proportions to her old apartment, and wall space, given her collection of art, comes at a premium. Her interior style is relaxed, assured and eclectic, and much of the space is given over to the treasures she has amassed over the decades.
Hearths and mantelpieces hold artfully arranged collections of pots (she confesses to having a weakness for them); the curved wall in the sitting room seems to have been fashioned this way to display her Talbert McLean; sepia-toned photographs
are tucked into nooks alongside abstract pieces and gilt-edged frames filled with colour. Contemporary canvases mingle with works painted centuries ago, all testament to her eye for pieces that inspire passion and her refusal to stick to the rules.
"I never think of my home as a curated space – I'm actually a bit of a hoarder!" she laughs. "I enjoy placing things together, seeing how they evolve, and changing how they work as a group. These are things that I've acquired over the years. It is your life around you – these pieces remind you of a moment in time. They make sure you are present in the midst of it."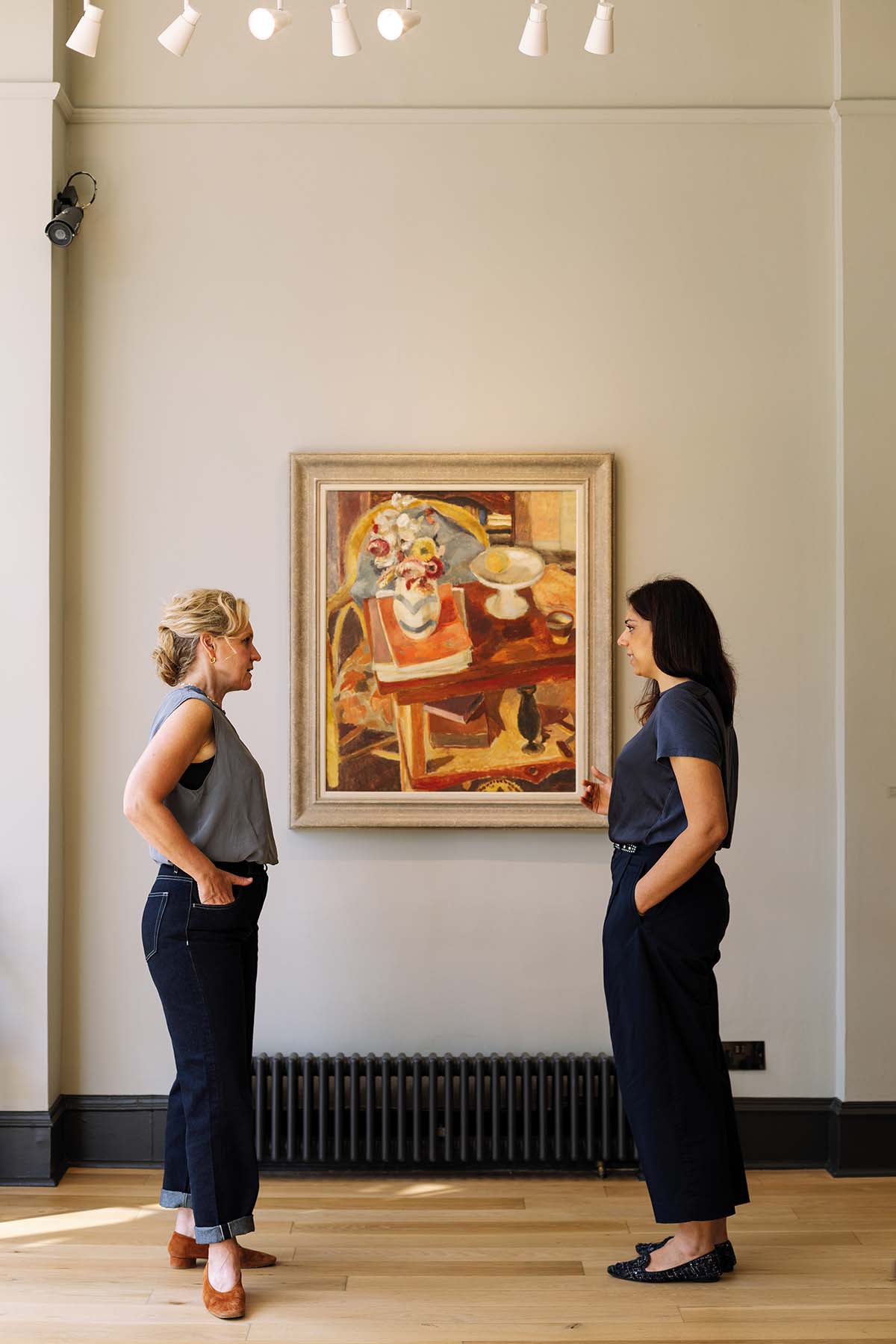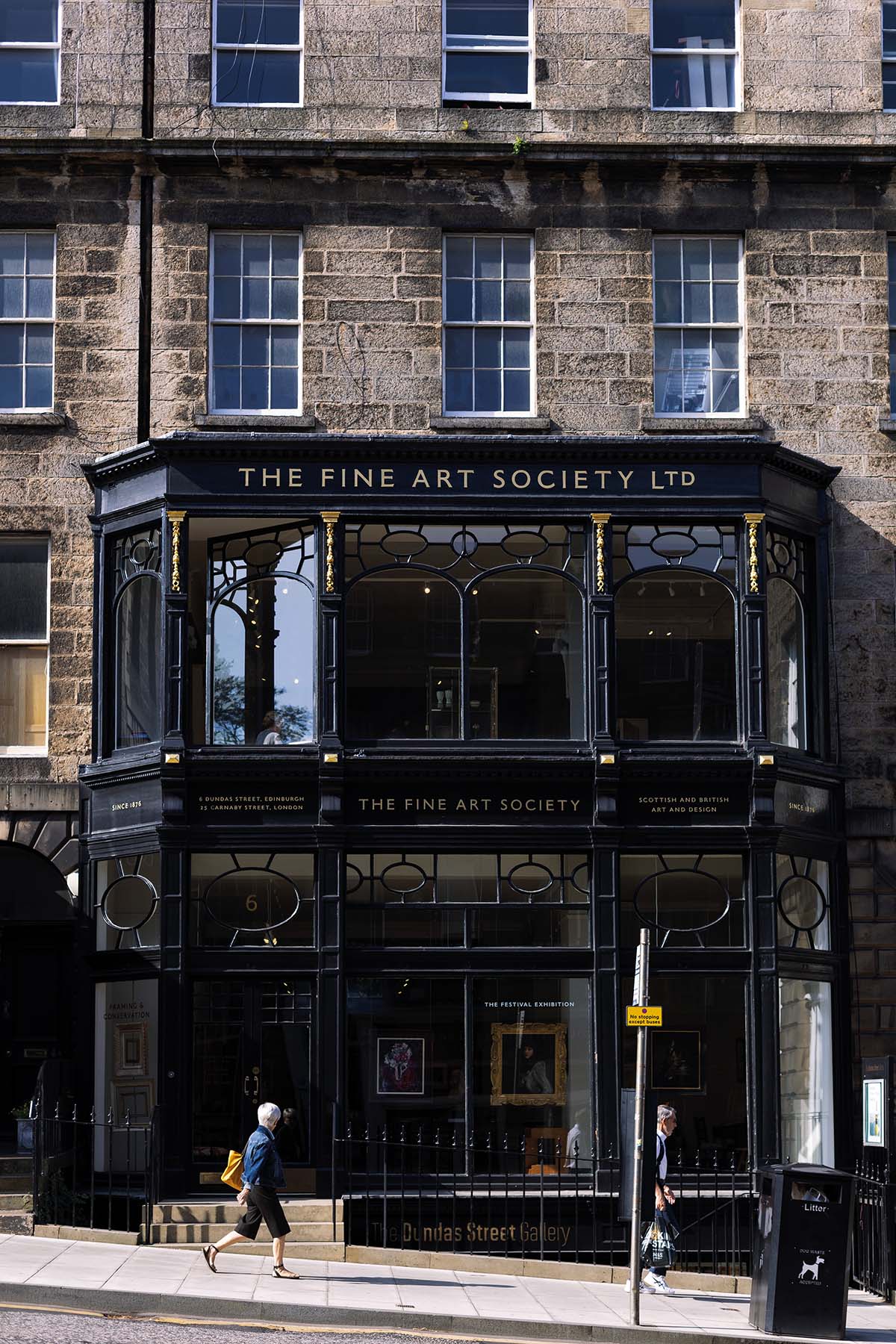 During the pandemic and the time we all spent stuck at home during lockdown, Emily witnessed a digital boom in the art world and found new ways to engage different audiences. But it has also made her reassess the parts of her job – and her passion – that she really relishes.
"It was an extraordinary time for everyone and an exceptional selling period for galleries faced with captive clients; but the sadness following that is that people have not returned in their numbers to galleries to view art in person.
"It's the nature of social media, the flick, flick, flick through images. We are living our lives differently now, and the pace of it means that no one really absorbs anything any more. Going to a gallery is about resting your eyes on something."
Back at her home, Emily is pondering what she has left in the way of wall space. It'll be filled and then changed and redone again over time, but each element on display will be a piece that has a story lasting longer that 90 seconds or 280 characters.
"A work has to earn its place – and when you see it, it just hits you, like that first instinct."
THE FINE ART SOCIETY EDINBURGH
6 Dundas Street
Edinburgh
EH3 6HZ
t. 0131 557 4050 | e. edinburgh@thefineartsociety.com
Visit The Fine Art Society's website | Follow The Fine Art Society on Facebook | Follow The Fine Art Society on Instagram
Follow Emily Walsh on Instagram