Updating your kitchen can make such a huge difference to your home. It can also be a big investment, so choose wisely from some of the best kitchen retailers in Scotland
This post contains some paid-for content
CAMERON INTERIORS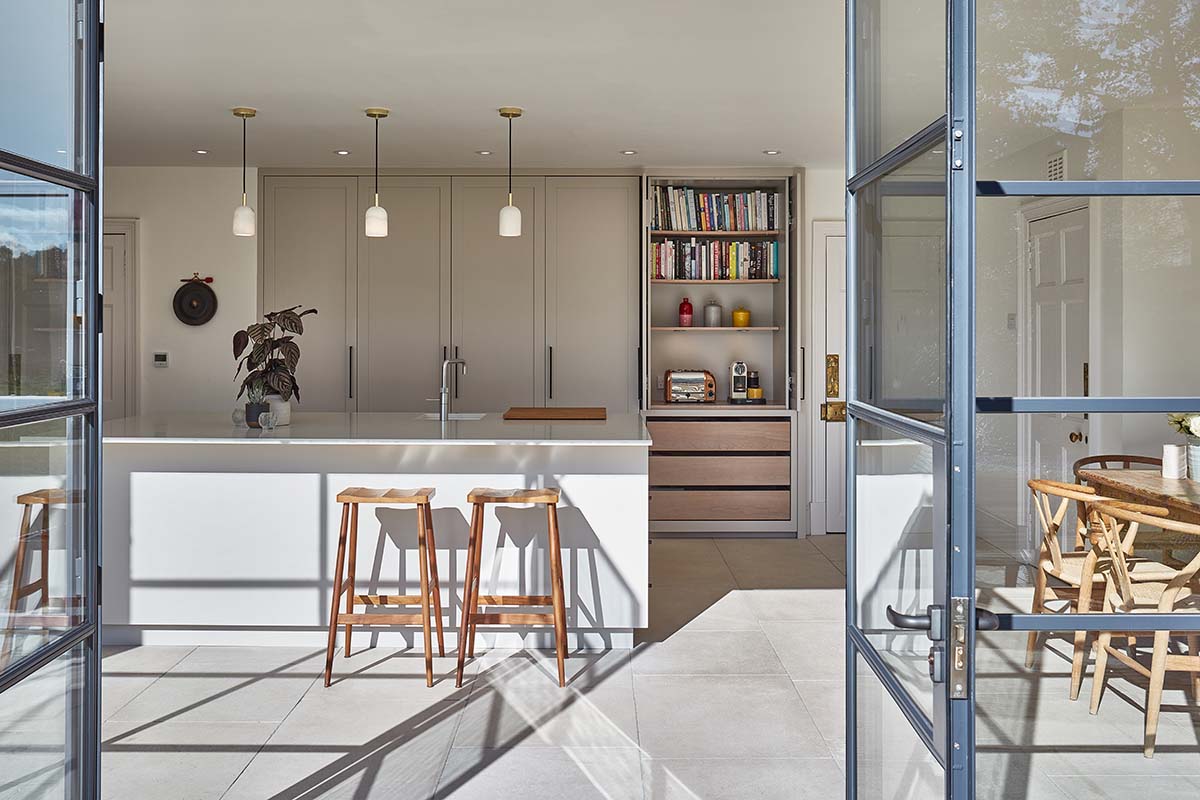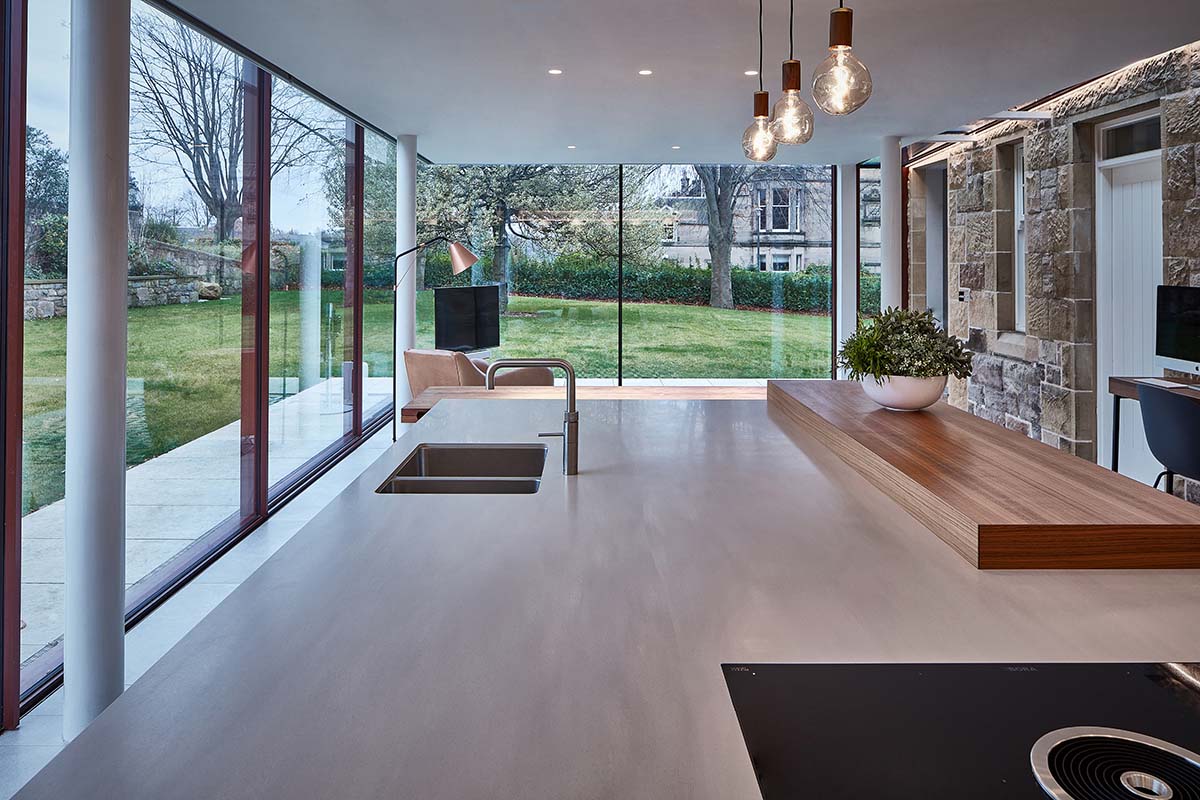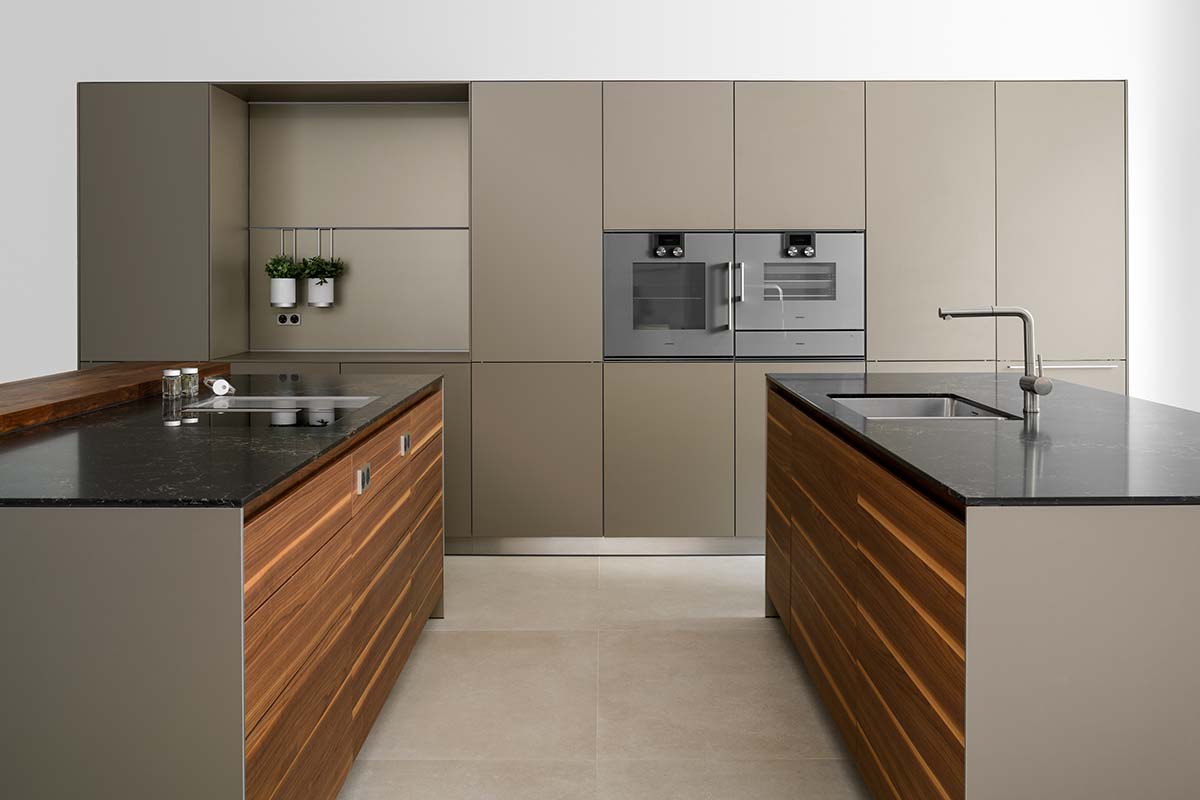 Cameron Interiors has been Scotland's most exclusive interior architecture and design company for over 45 years.
Specialising in luxury kitchens and bespoke interiors, their award winning design experts work closely with clients and other building industry professionals, personally managing each project with integrity, taking pride in every detail.
They combine imagination with considered design, precision and function to deliver perfect spaces.
Cameron Interiors portfolio comprises of world leading interior brands and they're proud to be bulthaup's only partner in Scotland with locations in Glasgow and Edinburgh.
t. 0141 334 9532/0131 556 2233 | e. info@cameroninteriors.co.uk
Visit Cameron Interiors website | Follow Cameron Interiors on Facebook | Follow Cameron Interiors on Instagram
---
PEDEN & PRINGLE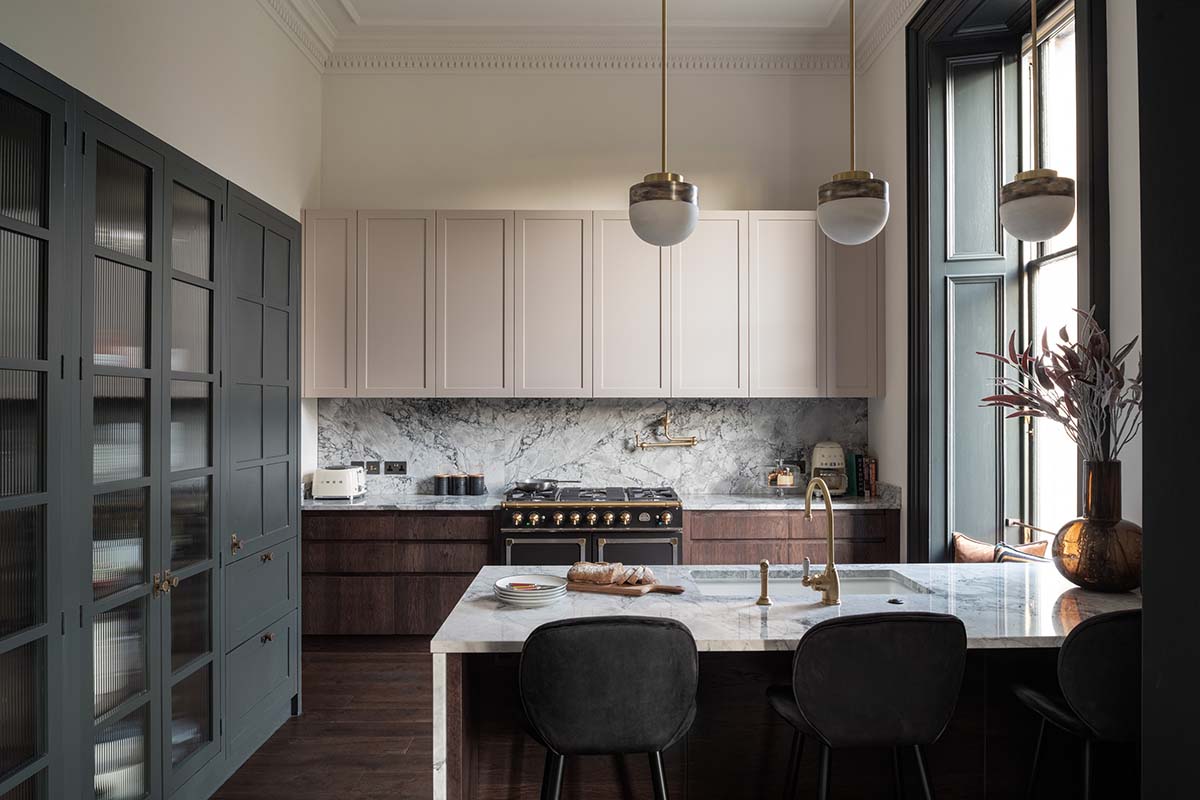 Designers Adam Peden and Camilla Pringle established Peden & Pringle in early 2017.
The pair renovated a derelict retail property in the historic Edinburgh suburb of Colinton Village and turned it into their design studio.
Combining 50 years of shared experience in bespoke, high-end kitchens and interiors, this partnership together with their highly skilled in-house installation team, is committed to offering a truly bespoke service whatever the project.
t. 0131 629 1771 | e. hello@pedenandpringle.com
Visit Peden & Pringle's website | Follow Peden & Pringle on Facebook | Follow Peden & Pringle on Instagram
---
SIEMATIC BY LDP
LDP Kitchens is a proud SieMatic dealership in Glasgow, with SieMatic kitchen furniture we can create exclusive designs that are second to none.
The highest quality cabinets combined with the highest standards of German design and engineering means we are confident that you will enjoy spending time in your LDP kitchen for many years to come.
LDP Kitchens Ltd is a luxury design partnership, offering SieMatic kitchens and BagoDesign London bathrooms, which allows clients the opportunity to work with one team for all their kitchen and bathrooms needs.
Our team are here to guide you through your journey and will assist you every step of the way.
t. 0141 357 1000 | e. info@ldpkitchen.com
Visit SieMatic by LPD's website| Follow SieMatic by LPD on Facebook | Follow SieMatic by LPD on Instagram
---
SELAN DESIGN
Selan Design are kitchen design professionals based in Broughty Ferry, Dundee. We are a family run business established in 1989.
We offer the newest kitchen design features with storage solutions to accommodate all your needs. Every design is unique, using the best products with competitive prices.
Here at Selan Design, our team of in-house interior designers can provide you with the luxury kitchen you will admire for years to come.
Our state-of-the-art computer generated designs together with VR technology will give you an accurate idea of the space before our qualified installation teams make your dream a reality.
t. 01382 480 321 | e. info@selandesign.com
Visit Selan Design website | Follow Selan Design on Facebook | Follow Selan Design on Instagram
---
LAINGS
Established in 1862, Laings is a family business with a long history of delivering for its customers across Scotland and beyond.
Over 160 years in business, they have built a reputation for creating the finest kitchens, providing exceptional service from inspiration to installation.
From Laing's creative designers to their experienced in-house craftsmen and meticulous operational team, they are united in delivering outstanding results for customers; on time, every time.
Laing's pride themselves in their relationships with each and every customer – it's at the heart of everything they do. From your first visit to the showroom, to the months and years that follow even after installation, they support every aspect of your project as you transform your kitchen.
t. 01467 620 311 | e. info@laings.co.uk
Visit Laings website | Follow Laings on Instagram | Follow Laings on Facebook
---
THE PAINTED KITCHEN
The Painted Kitchen believes in making beautiful timeless cabinetry, from kitchens to bookcases and wardrobes. Every detail is considered and expertly crafted to produce furniture that exceeds all expectations. From first point of contact, the team will guide you throughout the entire process.
Established in 2017, the cabinetry is handmade in The Painted Kitchen workshop in Ceres, Fife, where a dedicated, multi-discipline team bring a wealth and diversity of knowledge and expertise to uphold the exacting standards set out by the founders.
t. 01334 753 750 | e. info@thepaintedkitchencupar.com
Visit The Painted Kitchen website | Follow The Painted Kitchen on Facebook | Follow The Painted Kitchen on Instagram
---
KUECHEN HARMONIE
Start the journey to your dream kitchen with Kuechen Harmonie, based in the west end of Glasgow. The team will work with you on a design-forward kitchen that will make a real statement.
RICHARD F MACKAY
Proud to serve Edinburgh for over 80 years, Richard F McKay boast the largest Scott & Grey German kitchens showroom in Scotland, offering the very best in design and service.
BIRKWOOD SCOTLAND
Based in Perthshire, Birkwood Scotland are professionally trained cabinetmakers. The team is headed up by Mark Williamson, specialising in plywood and hand-painted kitchens.
LIVING FOR STYLE
Located in Glasgow's trendy southside, Living For Style is a contemporary studio that showcases the latest in both design and technology.
HAIG KITCHENS LTD
With over 15 years experience in the industry, Haig Kitchens Ltd can provide the kitchen of your dreams with a quick turnaround and exceptional customer service.
THINKING OF REFURBISHING YOUR BATHROOM?