Looking to refit or remodel your bathroom? We've got a list of trusted bathroom companies in Scotland and beyond that are perfect for the job
This post contains some paid-for content
MATKI
Matki was one of the first companies to design and make shower doors in the UK and remains consistently one of the best. When you think Matki, think genuinely beautiful showers.
Headquartered near Bristol and with three manufacturing sites, Matki employs over 100 people, all dedicated to designing and crafting luxury bathroom products and giving great customer service.
The quality look and feel of all Matki shower doors, shower trays and brassware is achieved by the innovation of an award-winning design team, responsible sourcing of high grade materials, and expert craftmanship.
Find Matki at leading bathroom specialists across Scotland.
t. 01454 322888 | e. helpline@matki.co.uk
Visit Matki's website | Follow Matki on Instagram | Follow Matki on Facebook
---
RICHMONDS
Richmonds are proud to be an independent family-owned company with a history of 130 years in bathrooms, renewables, plumbing and heating supplies across central Scotland.
Their showrooms in Glasgow, Edinburgh, Paisley and Bellshill showcase the latest in bathroom design. Discover collections from Villeroy & Boch, Ideal Standard, Heritage, INSTINCT (their own bathroom range) and much more, offering an extensive range of products to suit all styles.
Their experienced staff provide excellent customer service, helping to effortlessly choose the bathroom products that are right for you.
They also offer an insight into sustainable heating solutions at their Sustainable Home Centre in Glasgow – your environmentally-friendly home awaits!
t. 0141 429 7441 | e. glasgow.showroom@rphm.co.uk
Visit Richmonds website | Follow Richmonds on Instagram | Follow Richmonds on Facebook
---
LAINGS
Established in 1862, Laings is a family business with a long history of delivering for their customers across Scotland and beyond.
Over 160 years in business, they have built a reputation for creating the finest bathrooms, providing exceptional service from inspiration to installation.
From the creative designers to the experienced in-house craftsmen and meticulous operational team, they are united in delivering outstanding results for their customers, on time, every time.
Their relationship with the customer is at the heart of everything they do. From your first visit to their showroom to the months and years which follow after installation, they vow to support every aspect of your project as you transform your bathroom.
t. 01467 620 311 | e. info@laings.co.uk
Visit Laings website | Follow Laings on Instagram | Follow Laings on Facebook
---
FORAZZI BATHROOMS
Forazzi Bathrooms have been installing luxury bathrooms across central Scotland and beyond since 2018. Director Chris leads his trusted team, all driven by market leading design; every team member committed to delivering extraordinary bathrooms for everyday living.
Forazzi have fitted over 400 bathrooms of all sizes and styles, as well as wet rooms for their clients. With each project they undertake, they promise a professional service and pride themselves on careful craftsmanship and the highest attention to detail.
Customer reviews are available on Checkatrade and Trust A Trader.
t. 0141 673 5737 | e. info@forazzi.co.uk
Visit Forazzi Bathrooms website | Follow Forazzi Bathrooms on Facebook
---
THE NORTH BERWICK BATHROOM & TILE COMPANY
Your bathroom is so important to how you start the day and your mood in general. That's why The North Berwick Bathroom & Tile Company believe that the atmosphere you create there can both set you up for the day and help you unwind in the evening.
They have put together their displays as they would appear in your home, combining high impact looks with low maintenance.
Wall cabinets have charging points and speakers. WC's have shower functions. They have floor and wall coverings that not only look good, but are easy to look after.
Everything is available as supply only, or fully installed by an expert team.
t. 01620 850 435 | e. ysouness@outlook.com
Visit The North Berwick Bathroom & Tile Company website | Follow The North Berwick Bathroom & Tile Company on Instagram | Follow The North Berwick Bathroom & Tile Company on Facebook
---
NAPIER BATHROOMS & INTERIORS
The team at Edinburgh-based Napier Bathrooms are there to take the stress out of your bathroom remodel. They see themselves as less of a retail warehouse and more of a design studio, inviting customers to work with them to create the bathroom of their dreams.
From consultation to the home survey, which is carried out by founder and MD Johnny Bacigalupo himself, to the presentation of your bathroom in cutting edge 4D technology, the process is designed with the customer's needs at the centre.
This all-inclusive bathroom service also includes installation and aftercare.
t. 0131 556 6166 | e. enquiry@napierinteriors.co.uk
Visit Napier Bathrooms website | Follow Napier Bathrooms on Instagram | Follow Napier Bathrooms on Facebook
---
VICTOR PARIS BATHROOMS
Visit one of Victor Paris's bathroom showrooms in Dundee, Glasgow or Edinburgh and see for yourself their vast range of outstanding products.
---
THE BATHROOM COMPANY
Based in Perth and Edinburgh, The Bathroom Company help you find a stylish and unique bathroom based on your needs.
---
BOSCOLO BATHROOMS
Only the highest quality sanitaryware makes it to the Boscolo Bathrooms showroom in Edinburgh, who provide design and installation services, too.
---
WILLIAM WILSON
With 17 showrooms across Scotland, William Wilson offer free bathroom consultations, free delivery and brilliant online support before and after your purchase.
---
INSPIRED VISION BATHROOMS & WETROOMS
Their showroom is based in Prestwick, but Inspired Vision Bathrooms fit suites in Ayrshire and Greater Glasgow, too. They take pride in their experienced team of tradesmen.
---
MILLER BATHROOMS SCOTLAND
A family-owned business for the past 20 years, Miller Bathrooms Scotland cover all of central Scotland with an experienced team taking you through every step of the journey.
---
HiB LTD
'Making Bathrooms Beautiful' is HiB's motto, and they have been at the forefront of cutting edge bathroom design for more than 30 years.
---
FLAIR SHOWERS LIMITED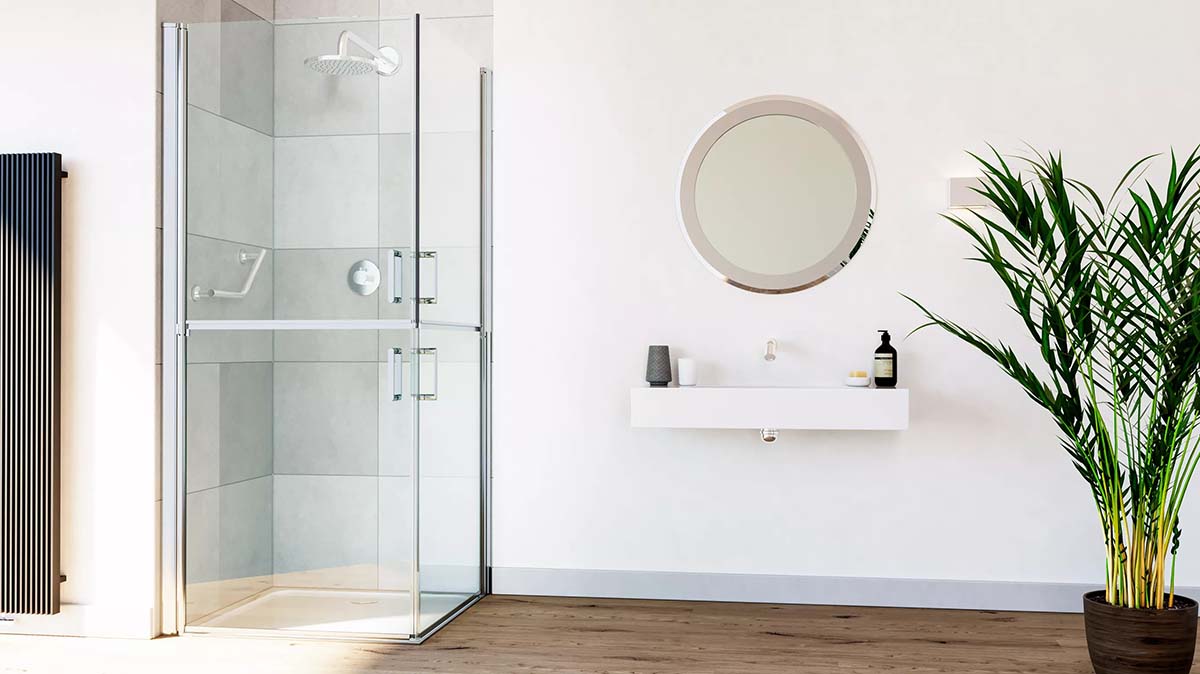 Care, craftmanship and quality has been at the heart of Flair Showers since 1952; they now have a firm footing in the European market with 400 showrooms.
---
EDINBURGH TILE STUDIO
An extensive range of beautiful natural stone, porcelain and ceramic tiles are available at the Edinburgh Tile Studio, with support offered from inception to installation.
---
BATHTIME SCOTLAND
Bathtime Scotland prides itself on customer service; it's an independent family business with a showroom in East Kilbride that displays a range of styles and designs.
Thinking of refreshing an old or tired bathroom?