Treat yourself to a mini break in Stockbridge, a charming area in Scotland's capital
Words Miriam Methuen-Jones
Despite having lived in Scotland for the best part of six years, there are places that continue to evade me.
Dunnet Bay and Jura have always been tough for logistical reasons (though I'm heading to the latter soon for the whisky).
Stockbridge, though, is a mere 20-minute stroll from Edinburgh Waverley – why had I yet to explore its cobbled streets? Time to put that right.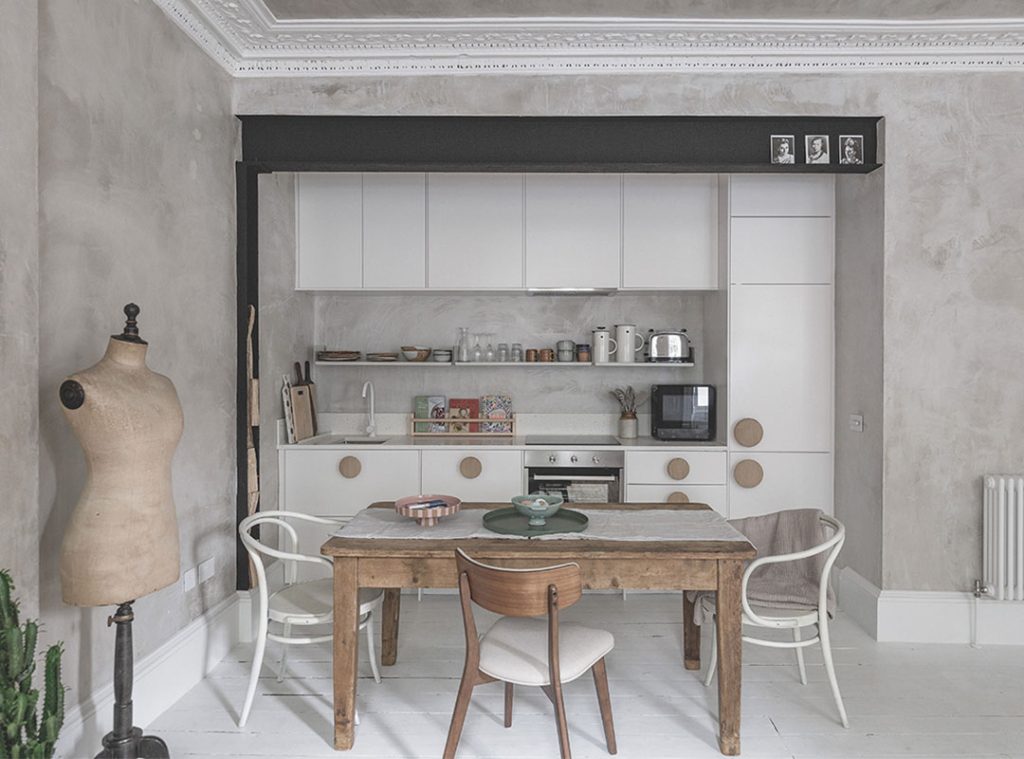 As bucket-list items go, this was an easy one to cross off.
I looked for a self-catering holiday home that wouldn't break the bank and was outside the usual net of stays in Edinburgh.
Kip Hideaways provided the solution: for an annual fee of £19, which is about the cost of a fish supper these days, you get access to its catalogue of stylish, hand-picked rentals.
We fell for Number 25, a charming ground-floor flat on a quiet street, a stone's throw from Stockbridge's main row of shops and eateries, and booked it for the weekend.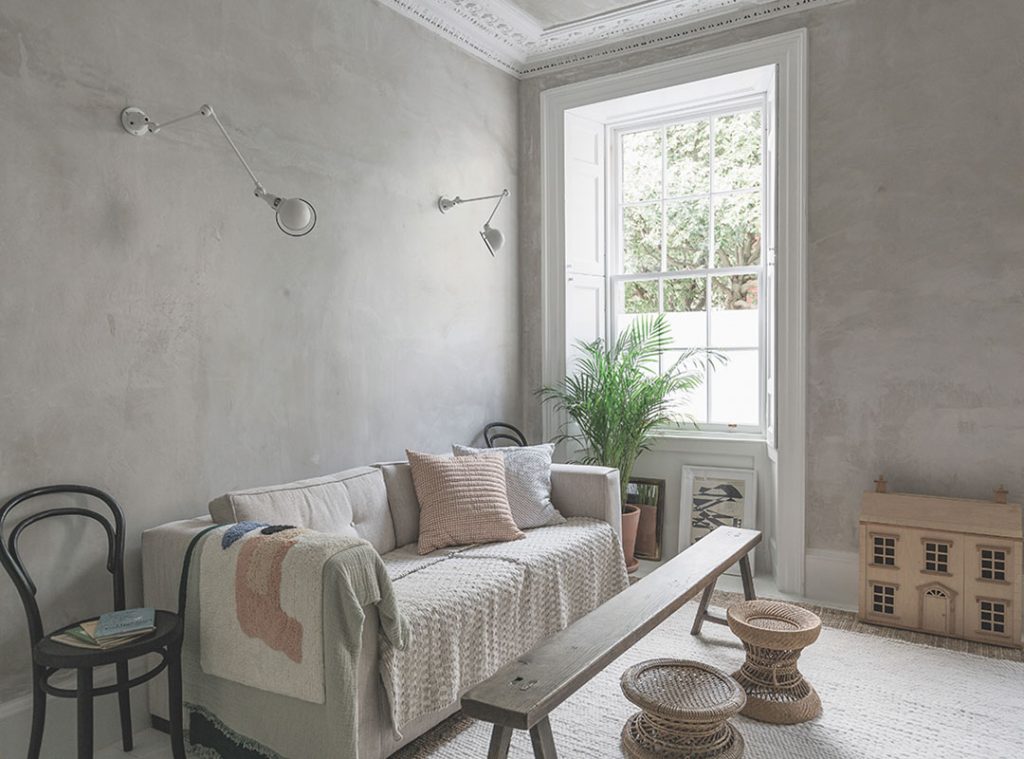 The flat is a nest of neutrals, with colour used sparingly but effectively, and high-end details at every turn.
This is not a place for clumsy, uncouth clodhoppers. The walls are finished in textured grey, soft white rugs are laid over more durable jute, a pale bucket armchair beckons you towards the bookshelves, and lamplight softens the space into a romantic lair.
A peek into the hallway cupboard reveals laundry facilities and a dog bowl sitting atop a cosy blanket. I got the feeling, though, that only the most well-behaved hounds would be welcome here.
Leave those muddy paws at the door, or better yet, leave them at home.
If you can be trusted with a glass of red, Number 25 will reward you abundantly. The bedroom is tucked away at the rear, overlooking a sweet outdoor seating area. It feels private, and is blissfully quiet.
The occasional passer-by heard from the living room is noticeably absent back here, encouraging an uninterrupted snooze and a long lie in the morning.
Chirps and birdsong will wake you gently, and it might take a moment to remember you're in the heart of the city.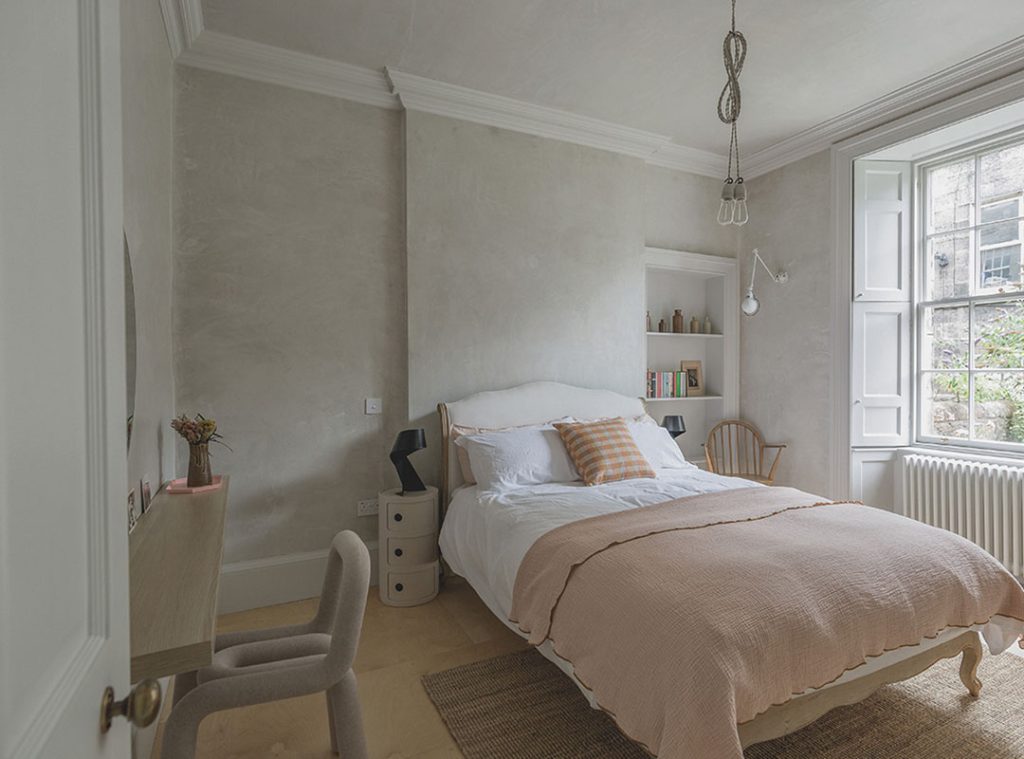 If, like mine, your inbox is too aggressive to be ignored during a jaunt, Number 25 has a second bedroom that's ideal for working from home.
A desk sits beneath the tall window, and there's a daybed in the corner for post-email shut-eye. Or, sacrifice the nap spot and bring the wee one along. The second bedroom and bathroom break from the soft neutral palette by using a hit of charcoal paint.
In the bathroom, this darker hue frames the clawfoot tub beautifully and provides a backdrop for colourful artwork.
After exploring our digs, we headed out to discover the surrounding area. It's a haven for independent businesses, with everything from exotic flowers to artisanal pastries on offer.
We started by warming up with a pie and a cuppa in Hectors, which felt like a welcoming local, while watching the people and dogs of Stockbridge go by.
They're a well-dressed bunch, owners included.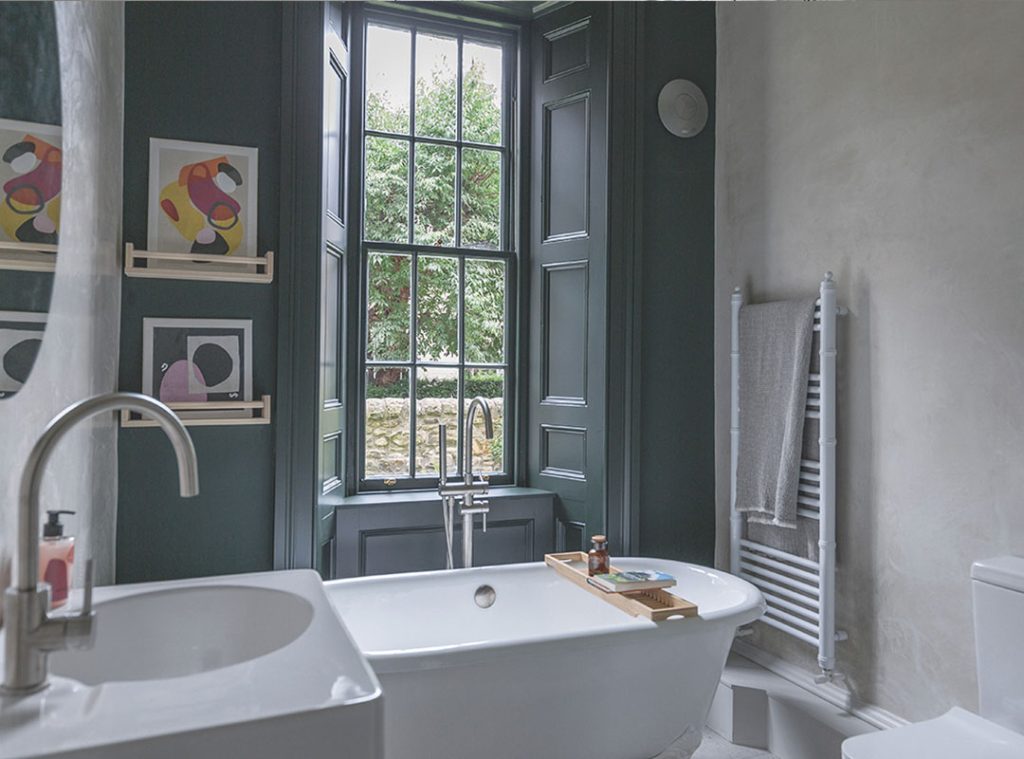 THINGS TO DO IN STOCKBRIDGE
Pick up a new read at Rare Birds Book Shop
Stock up on swanky soap at Aesop.
Edinburgh Mercantile is a great stop for gifts and homewares.
Snap a picture along Circus Lane, one of the most Instagrammable streets in Edinburgh.
Check out the wee stretch of interiors shops near Circus Place to glean inspiration for your own home.
Fuel up with decadent treats from The Kilted Donut (the menu changes weekly)
Stockbridge, needless to say, proved to be worth the visit.
Like everyone who comes here, I fell for its beautiful stonework, winding lanes and human touches, like the hilariously awful jokes on chalkboards outside shops and the tiny welly boots used as planters.
It was a relief, though, to get back to Number 25 and flop on the sofa. The flat positively encourages connection: the tub is big enough for two, the kitchen layout allows for chat while prepping dinner, there's a long bench instead of a coffee table inviting you to put your feet up together or play a game of cards.
It calls on you to relax. We happily gave in to it.  
From £175 a night. Book Number 25 via Kip Hideaways