Foyers Lodge, a boutique guest house overlooking Loch Ness, offers up personality and quiet luxury
Words Miriam Methuen-Jones | Photography Emily Sandifer
"This is it," I say to my partner, as the sun rises over Loch Ness in front of us. "This is what life is meant to be like."
It's just past seven on a Saturday morning, and we're already skim­ming stones (somewhat successfully) across the water. Saturday mornings are usually reserved for a luxurious long lie but here we're a busy pair, out and about and exploring our surroundings. And it's all thanks to Foyers Lodge.
The boutique guest house on the banks of Scotland's most infamous loch is owned and run by Anna Low and Phil Crowe, a dynamic duo with a beguiling past. The afternoon before our dawn adventure, Anna welcomes us to Foyers Lodge and, as she leads us through the warren of inviting rooms, she tells us about her years spent working as a professional dancer, in the theatre, and also on the 2012 Olympics, among other things.
Later, we bump into Phil. He's more reserved but just as interesting to talk to, plus he's a dab hand behind the bar. The couple are everything you'd want from your hosts, and more. Which is just as well: this is an idyllically isolated part of the world.
There are one or two houses nearby, but otherwise it's all woodland and water.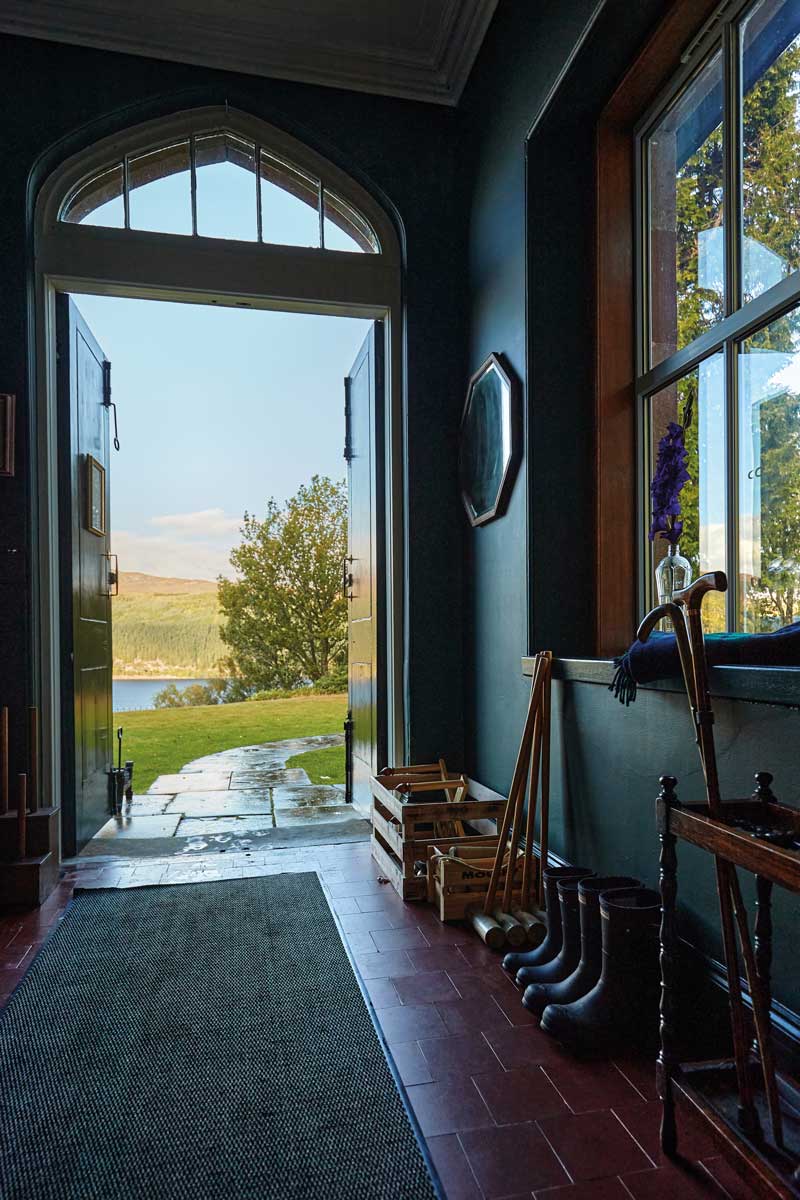 The lodge, built in the 1800s, has been completely revamped by the couple. "Phil has had various other jobs as well," Anna tells us. "He has always renovated property, although nothing this big on his own before."
It was quite the undertaking, turning a dilapidated shell into what is now an eight-bed hotel with a separate self-catering apartment. "He has done the hard work, and I've chosen the decor," laughs Anna. It's clearly a brilliant trade-off, as even the entrance and downstairs toilets are dressed to the nines.
The en-suite bedrooms in the main house are decorated in deep greens, blues and purples, and most have oversized headboards and statement wallpaper from the likes of House of Hackney and Morris & Co. A clawfoot bath nestles in the corner of one gable-end bedroom, across from a giant bed with uninterrupted views of the loch.
In the upstairs hall is a glass-fronted cabinet full of treats, such as homemade jam and postcards.
"People kept asking if they could take things away with them," Anna explains. "So that's a little gift cabinet." Sitting below these treats is an equally charming antique letterbox for guests to pre-order what they'd like for breakfast. Further along the hallway is a sitting area or 'book nook' which has been lovingly curated by the pair.
"We've printed out step-by-step guides for walks from the front door," says Anna. "We spent days and days writing them!"
As a neat accompaniment to these bespoke walks, downstairs is a small deli area with a well-stocked fridge and snacks, ideal for putting together a picnic.
"It can be a struggle to find lunch when taking to the hills," Anna explains.
"We have hampers and rucksacks so guests can pick whatever they like and then set off to explore."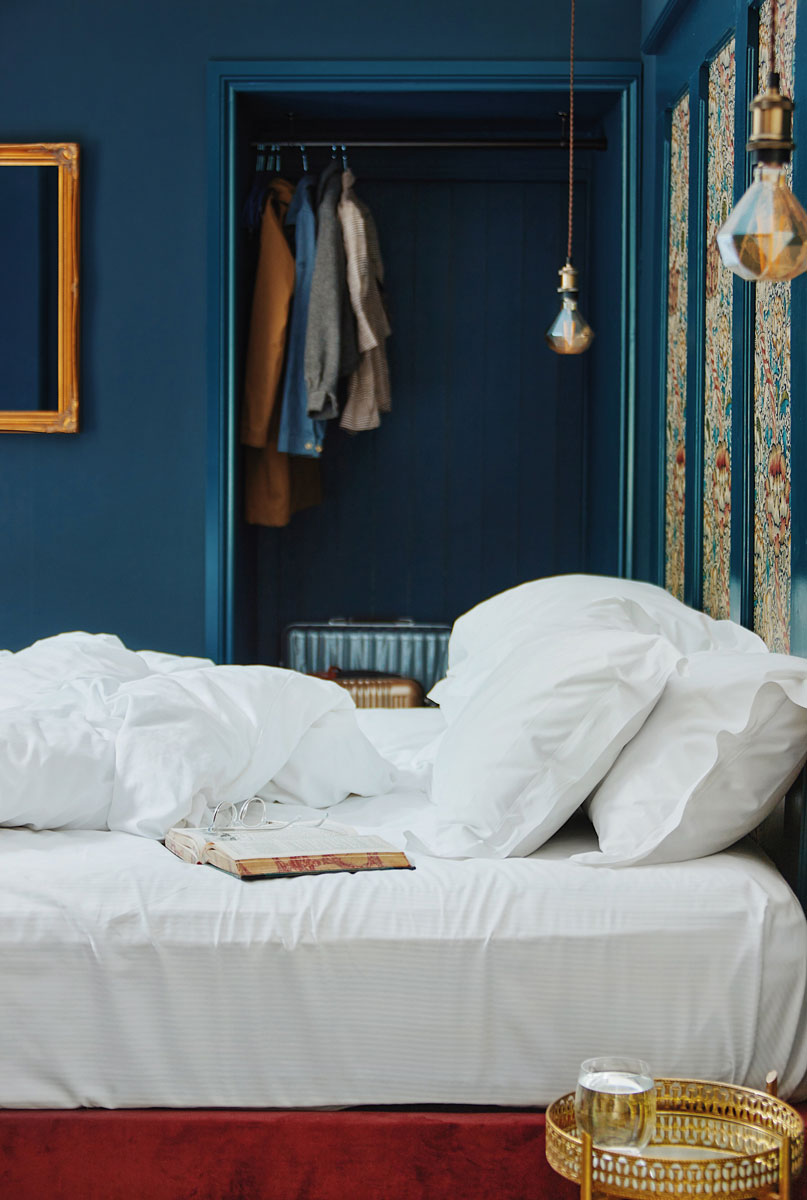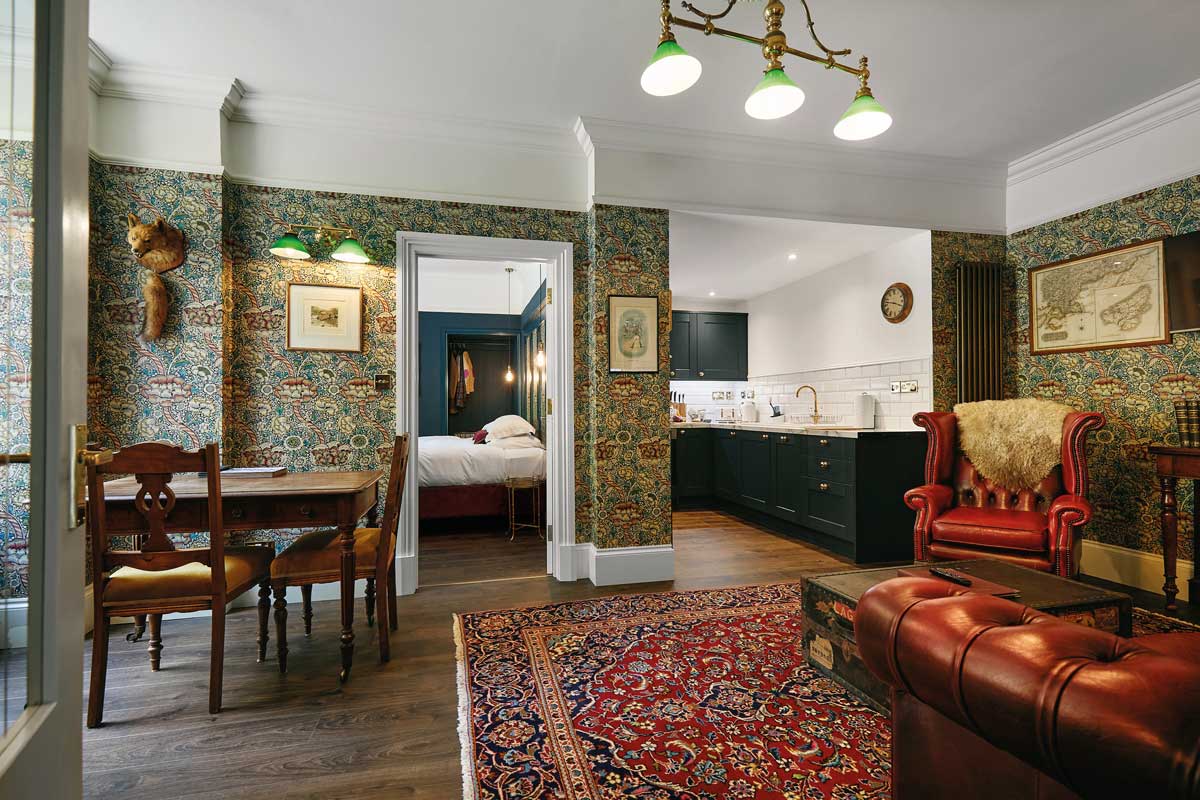 Even if you do head elsewhere for lunch, you'd be wise to return in time for dinner.
Chef Vanessa Royle's creative concoctions (such as oven-baked Highland brie with a herb-and-pistachio crust, or pork belly braised in Thistly Cross cider) are delicious enough to pull our attention from the sweeping views of the loch.
That's an impressive feat, since we've bagged the enviable bay window spot, and are mesmerised by the light moving across the ancient pine trees and patches of heather.
It's clear to see where Anna found inspiration for the rich interior palette – and why Robert Burns was similarly inspired by a visit to the locale, penning some evocative lines on the 'falls of Fyers'.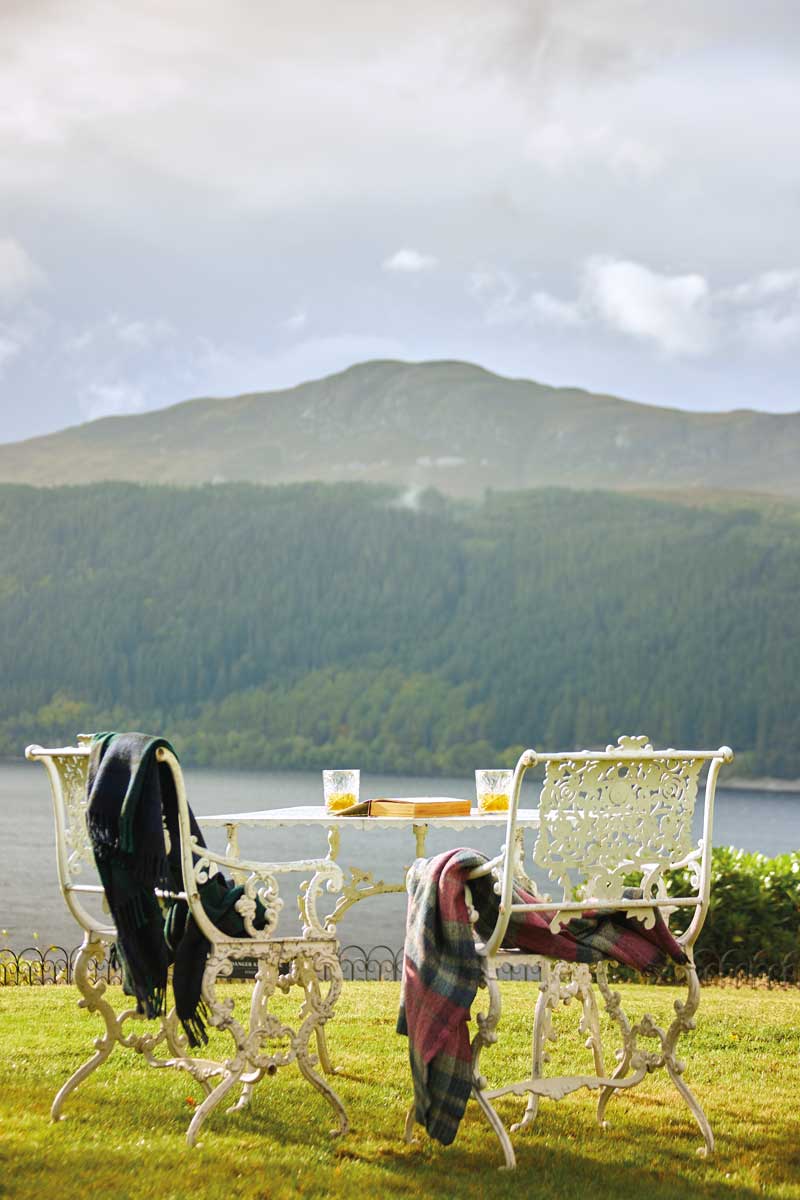 After our meal, I am approaching uncomfortably full, thanks to my gannet tendencies and Vanessa's irresistible cheesecake, so we stroll into the garden hoping the fresh air will act as a tonic. It does. And then I spot a sika deer frolicking in the trees just below the lodge. The universe, it seems, rewards the over-indulgent.
Taking this as a sign, we order a hot chocolate and a hot toddy from the bar and settle on a bench in the garden. Our attentive hosts bring out cushions and piles of blankets for us to wrap up in and we idly wonder if perhaps we should spurn our room and snooze under the stars instead.
That was a moment of madness, of course, and we soon retire to the warm embrace of the apartment's super-king bed.
We stay up a little longer, fawning over Foyers and deciding on the best route to take before breakfast – since here, it seems, we are pre-breakfast ramblers.
It's a fitting end to a relaxing and surprisingly inspiring day.
Rooms start at £180 per night. The Apartment costs from £235 per night, with a two-night minimum stay. Rates include breakfast.