Calling all
Succession
and in particular, Kendall Roy fans. This is your chance to have a proper nosy around his house, as his Upper East Side contemporary penthouse hits the market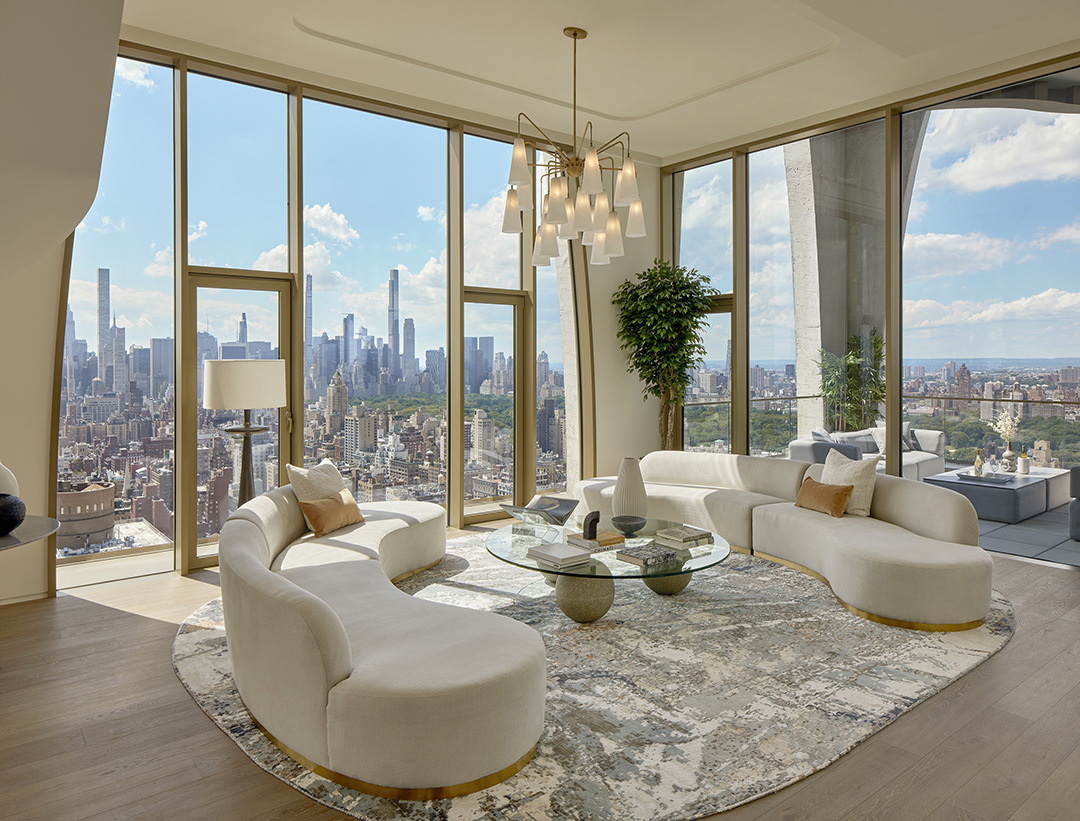 No one knows indulgence quite like the Roy dynasty – and Kendall Roy's penthouse, featured in the latest season of HBO's Succession, is testament to that.
In season four of the award-winning show, we get a deeper glimpse into the lives of the uber wealthy Roys – including their luxurious homes. This Manhattan penthouse is shown at the start of episode four, highlighting the character's glamorous living quarters.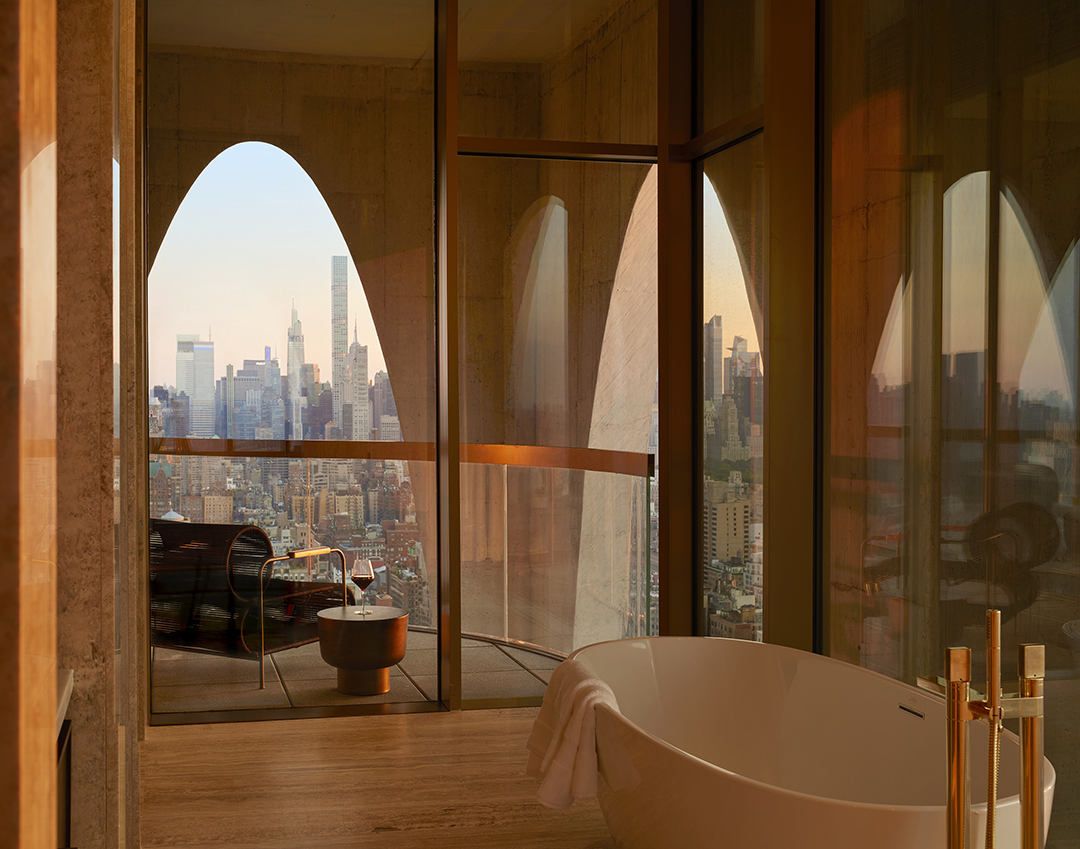 Kendall owns a three-level penthouse at the top of the tallest tower north of 72nd Street, one of the most vertiginous buildings in the Upper East Side. Featuring five bedrooms over three floors – and with views of the famous Manhattan skyline – it surely has to be one of NYC's most envy-inducing homes.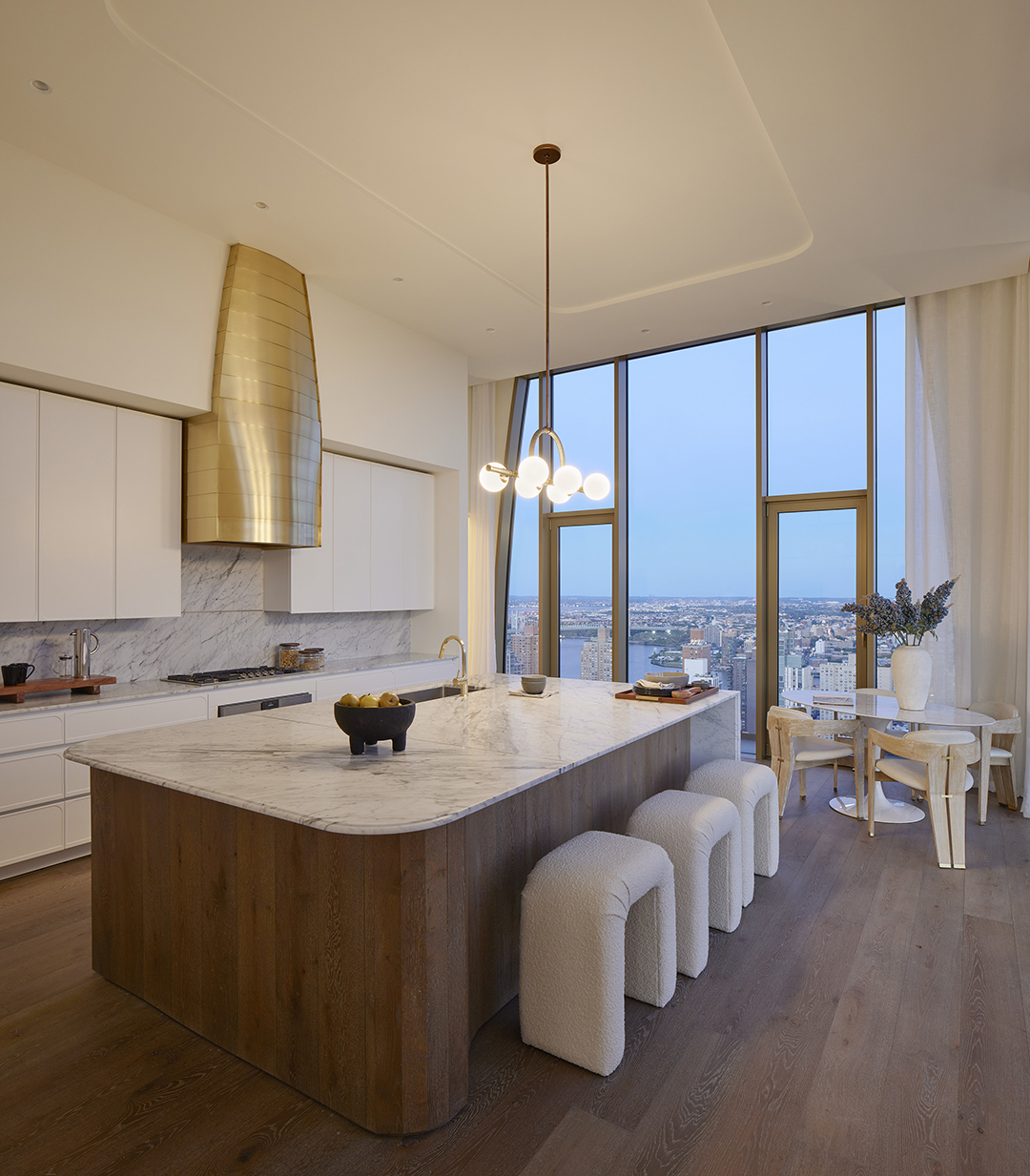 The kitchen, located on the main level, was designed by Molteni&C and has Statuario marble countertops and Gaggenau appliances. The breakfast nook overlooks Central Park: a pretty special way to start the day.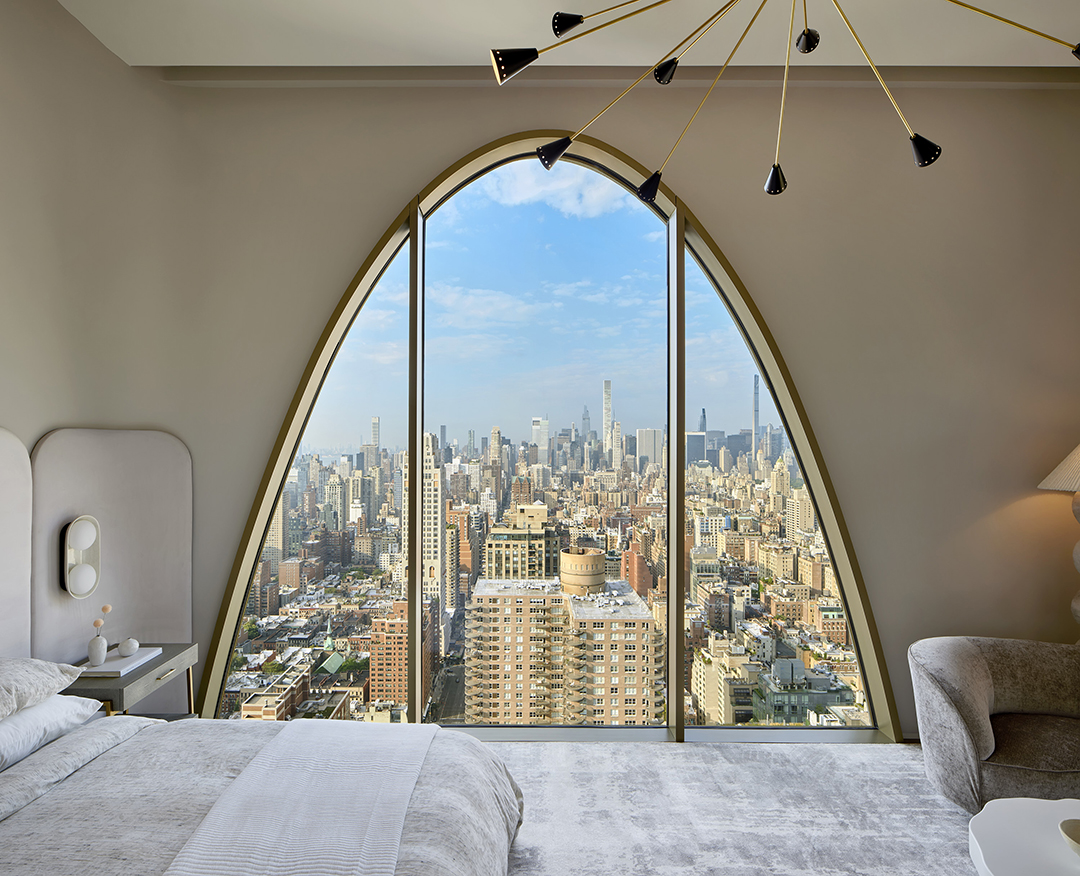 At 5,508 sq ft with four bedrooms and floor-to-ceiling windows, high ceilings reaching up to 28 feet, a huge spiral staircase and private lift, it's little wonder the price tag comes in at a whopping $29 million. A price only the Roy family could write a check for without breaking a sweat.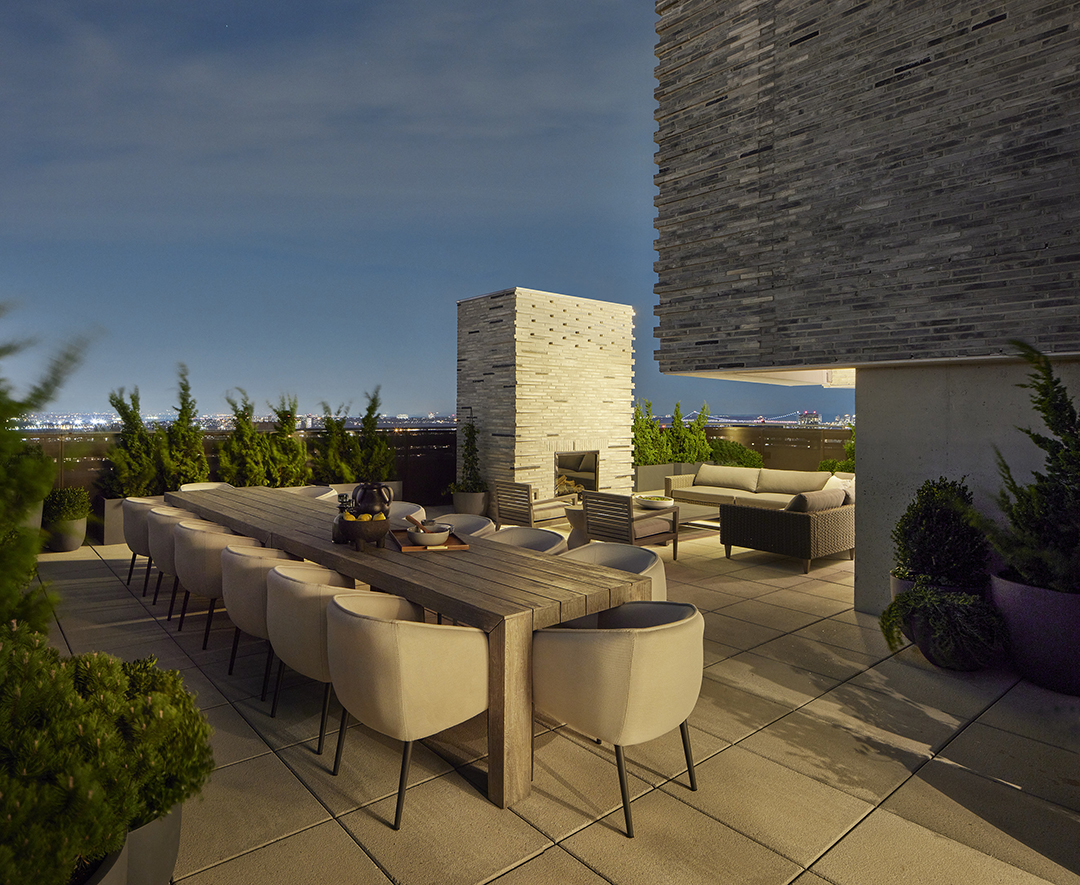 Not only that, but the unit comes with 3,500 sqft of outdoor space – practically a private park by New York standards – of which 2,100 sqft is a rooftop terrace overlooking the city. Summer soirees are beckoning…
The building was developed and designed by Joe McMillan's DDG, which has developed 2.5 million sqft of real estate valued at $2.5 billion. Not bad for a company that initially focused on renovating distressed properties.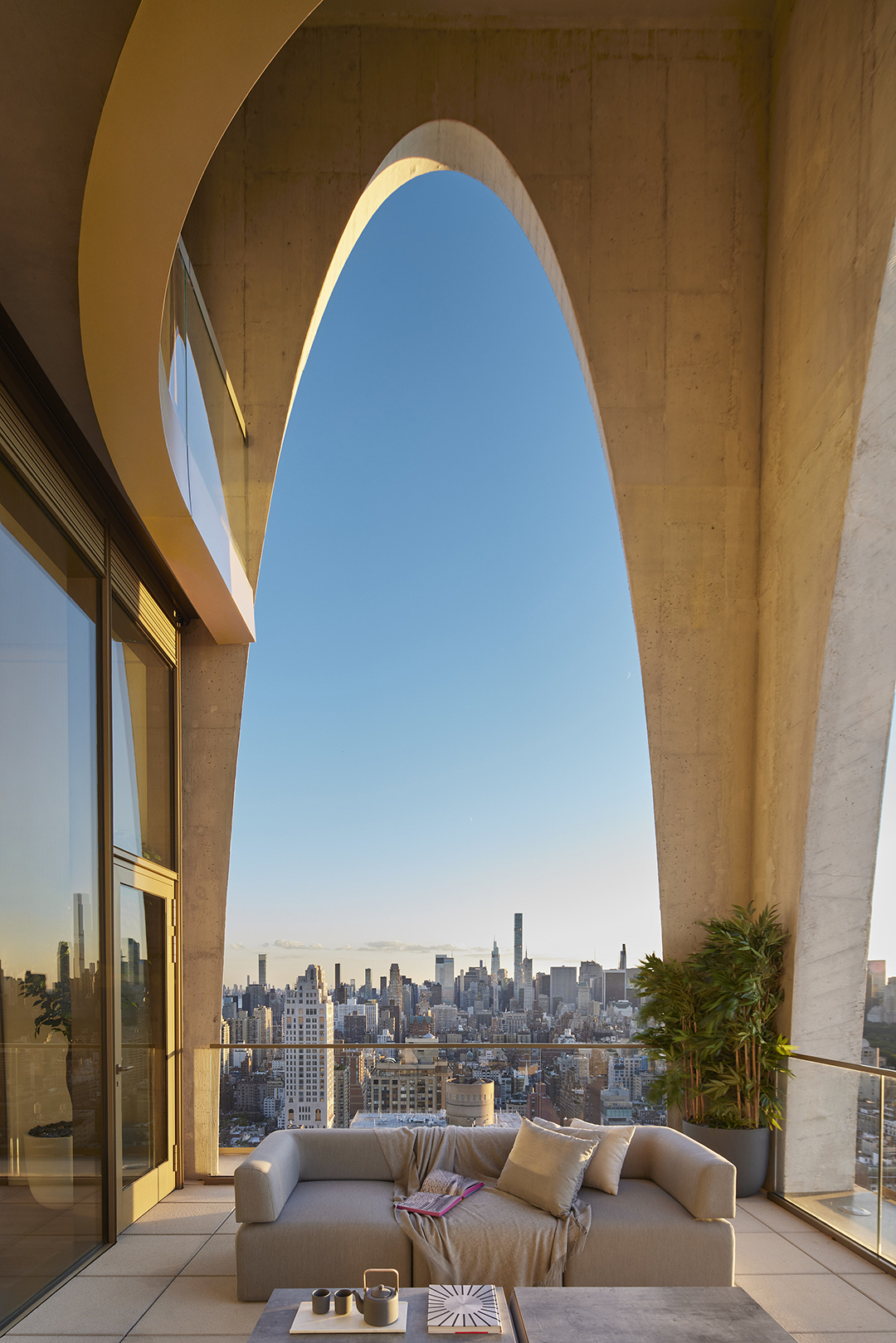 Most units in this 50-storey building have sold for well over a million dollars, with building amenities including a basketball court, a 24-hour doorman, concierge services, playroom, wine storage and a catering kitchen.
It was estimated that Logan Roy's net worth would have been $18bn – meaning the $29 million tag price would have been chump change for Kendall and his siblings. How the other (fictional) half lives…
Photos courtesy of TopTenRealEstates.com.