Homes and Interiors Scotland caught up with Megan Hush, one of the contenders for
Scotland's Home of the Year
, to learn more about restoring a period property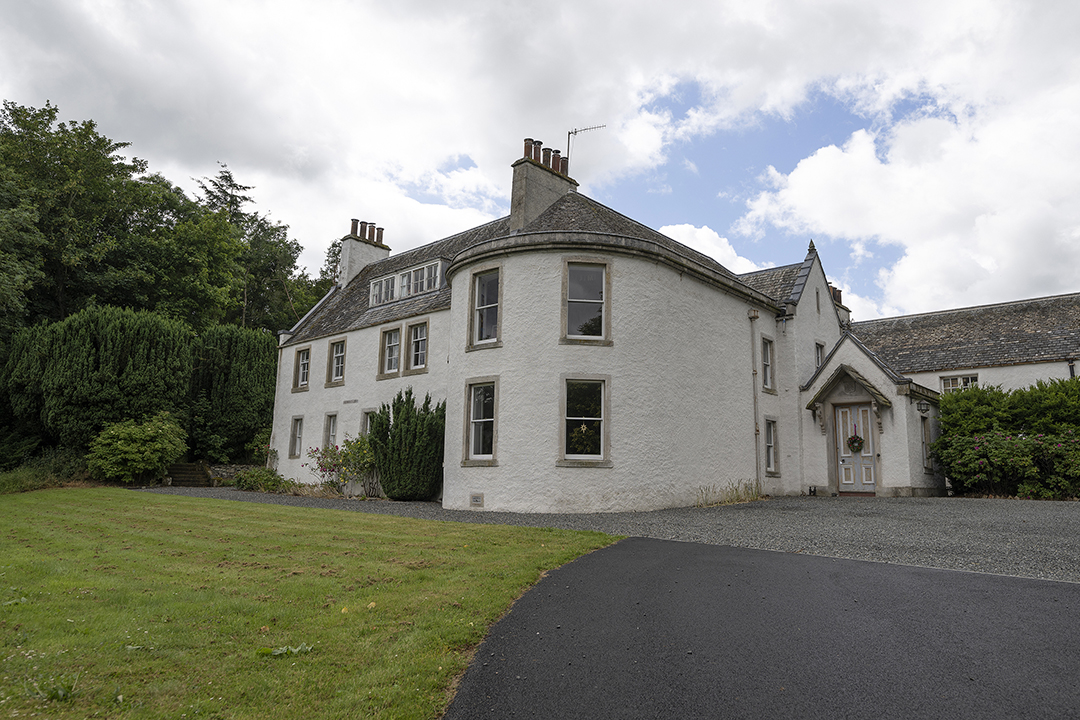 Scotland's Home of the Year continues this week as judges Anna Campbell Jones, Banjo Beale and Michael Angus continue their search, this week looking to the south of Scotland.
Three incredible homes are up as contenders for the final. They include a new-build eco house called Beech Trees in Dumfries and Galloway; Knocklimpen, also in Dumfries and Galloway, a former milking barn with a contemporary extension; and the final contestant on the outskirts of Peebles is Manor House, dating back to the 16th century and home to Megan, husband Mike and their two children.
Homes and Interiors Scotland got the chance to catch up with Megan and learn more about the journey her family have undertaken to restore this dilapidated house back to its former glory.
"The renovation of the property was a real labour of love," says Megan. "The size of the building itself was probably the main aspect of it – not all the house is completed yet, although you won't see that on the show.
"The bones of the building were there when we purchased it and the atmosphere of what it could be, but every part of the building needed attention – roof, water supply, electrics. I can't really think of anything that wasn't in need of tending to. Even the garden was a jungle."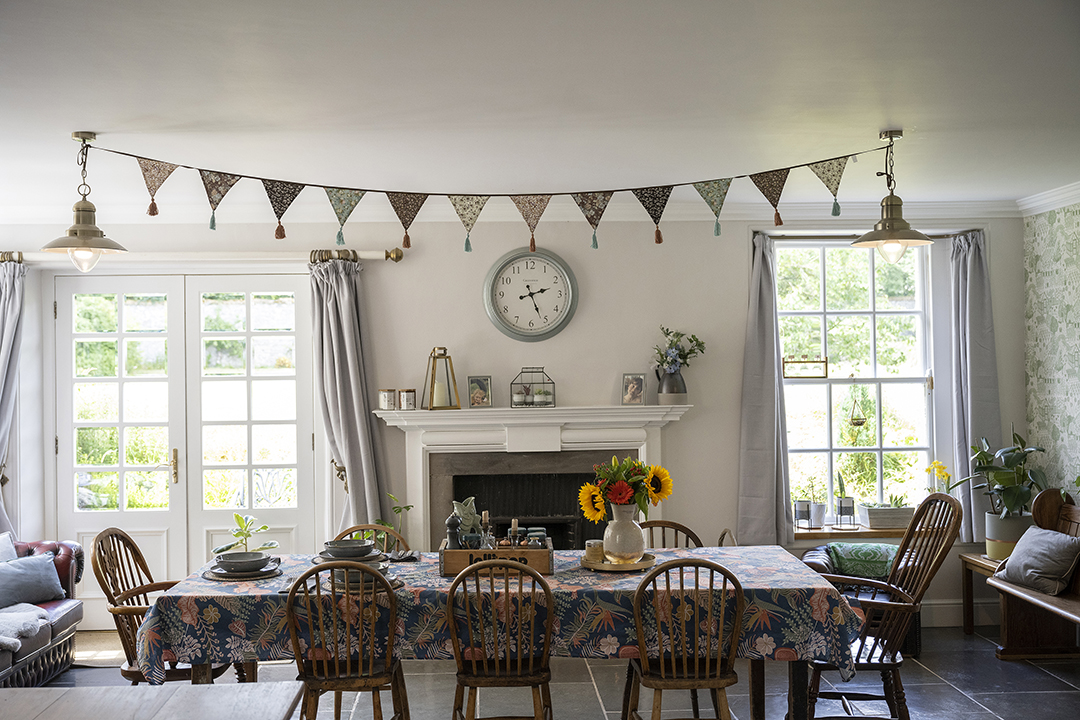 Manor House lay empty until Megan and her husband Mike bought the property ten years ago.
"It had been empty for six years, the lady who had lived in the building prior had just lived in one room," says Megan. "So, it was a massive, massive task to restore the building. In hindsight, you kind of wonder 'what level of insanity made us choose this', but really, it was a leap of faith and has been well worth the tricky journey.
"We have done almost all the main house, but there is an annex that is still in progress. But in a less urgent way, because life goes on in other areas, doesn't it? You have to go back to work, and you have to do all the things you have to do in life, so things go on the backburner that might not have been ten years ago.
"We moved in in 2017, so that was five years where it was inhabitable and not very pleasant to look at. We have lived on properties previously as we've renovated them, but I didn't want to do that with this one – although my husband would have been delighted to do that," laughs Megan. "But I would be delighted to not do that again. So that probably slowed it down a bit."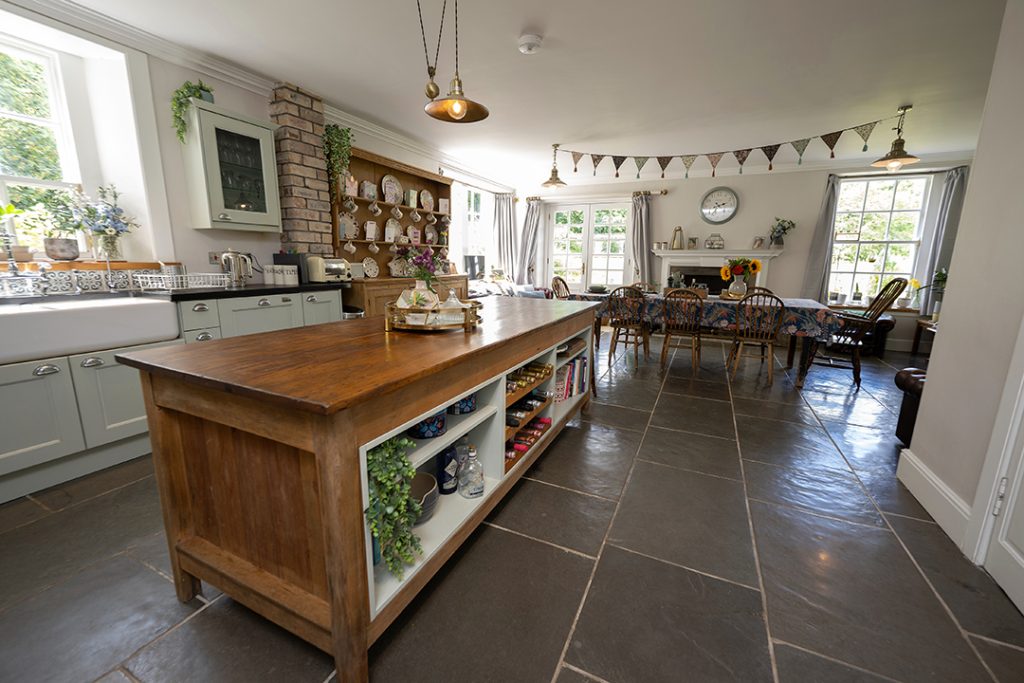 While some people may have stripped down the property and transformed it into a more contemporary space, Megan and her husband decided instead to shop small and rehabilitate the home.
"We did most of the work either by ourselves or by using tradesmen who used traditional methods, or smaller companies, which slowed the process down as you have to wait for them to be available. We didn't use any contractors or large building firms," Megan says. "I think if you get a big firm or project manager, they're usually doing multiple projects and their goal is just to finish them. We felt that we should have people who are passionate about what they do, as we wanted to focus on tiny little things like replacing the ceiling roses exactly right.
"That stuff is going to make way more time, but it was important to us that those little details were considered. When you see something that's been half ruined but could go back to its former glory, you're just compelled to restore it to what it can be. It feels like you're doing a disservice to the property when you see the potential but don't act on it, or short-change it, you know?"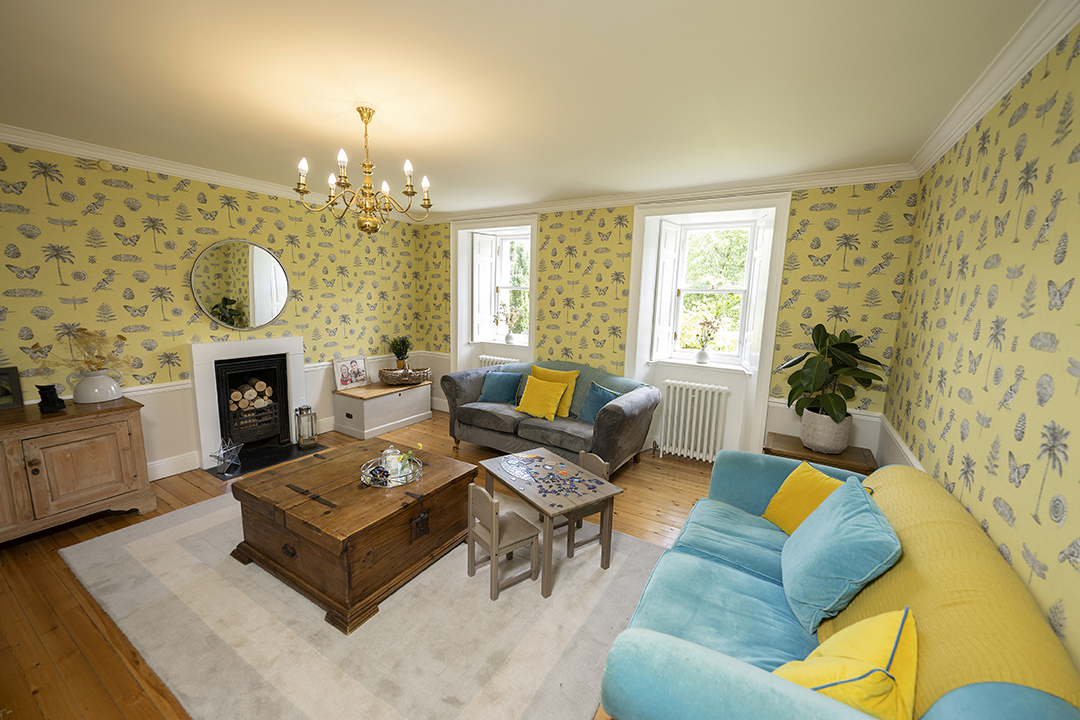 It was this urge to rescue and revitalise Manor House that guided Megan's interior decisions – the feeling of responsibility to tell the house's story.
"We feel like we're custodians or guardians of the property," Megan tells us. "There have been people that have been here before – part of the building has been here for 500 years, clearly having been loved and looked after and then gone a bit to ruin. People have poured value and energy over centuries into it and so we're not going to come and block its history.
"While there are certain limitations, there are opportunities too. We spent some time peeling away and discovered some old wallpaper we were able to salvage. Not the whole wallpaper set, but smaller parts and that's the biggest win, when you can salvage something and keep it for the house.
"Obviously it would be cheaper and quicker to rip something out and put in something now, but we felt it wouldn't have been the right thing to do," Megan says.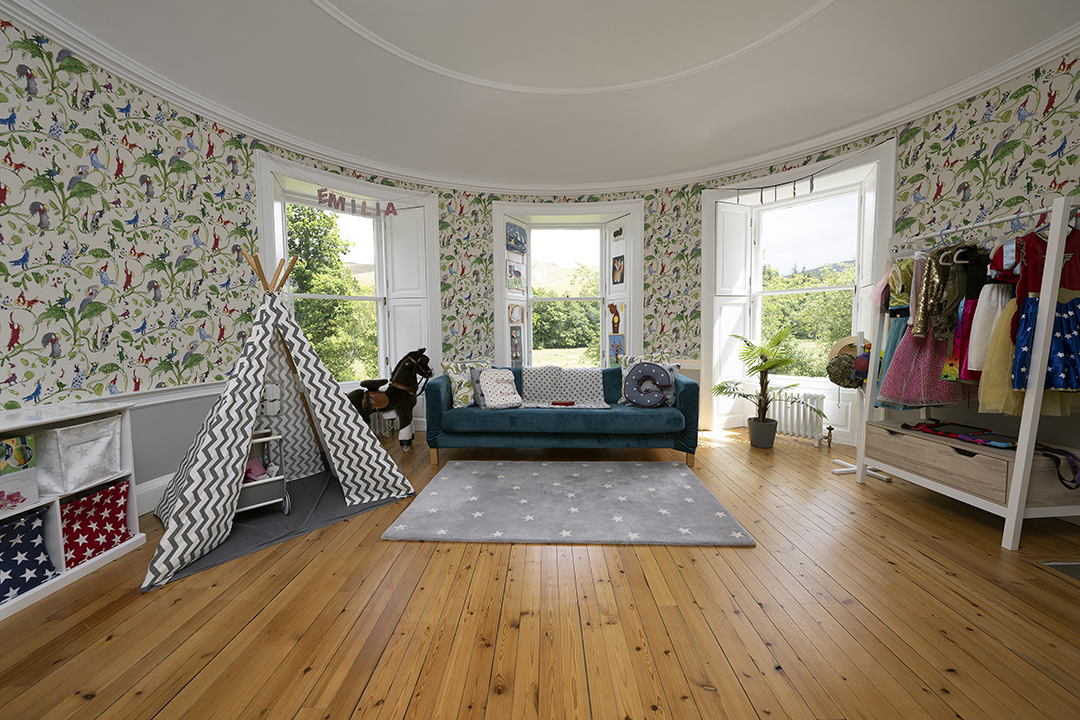 The judges could feel the passion Megan has for the history of Manor House. It's a home fit for a modern family that hasn't lost sight of its roots. Love, care, and consideration can be seen throughout the space.
"The children's playroom is the best room in the house – I think it may have been a bedroom in the past, or perhaps even a dining room. The room is so fun and welcoming, and we were debating what to do with it, but we decided it just had to be a family room," she says.
"When the children were younger, they preferred to be near us when they played, but now they're a bit older, I can hear them running about. It's brilliant as they have their own room. The aim of the home was to feel like we're paying homage to its history, but it can still work as a family space."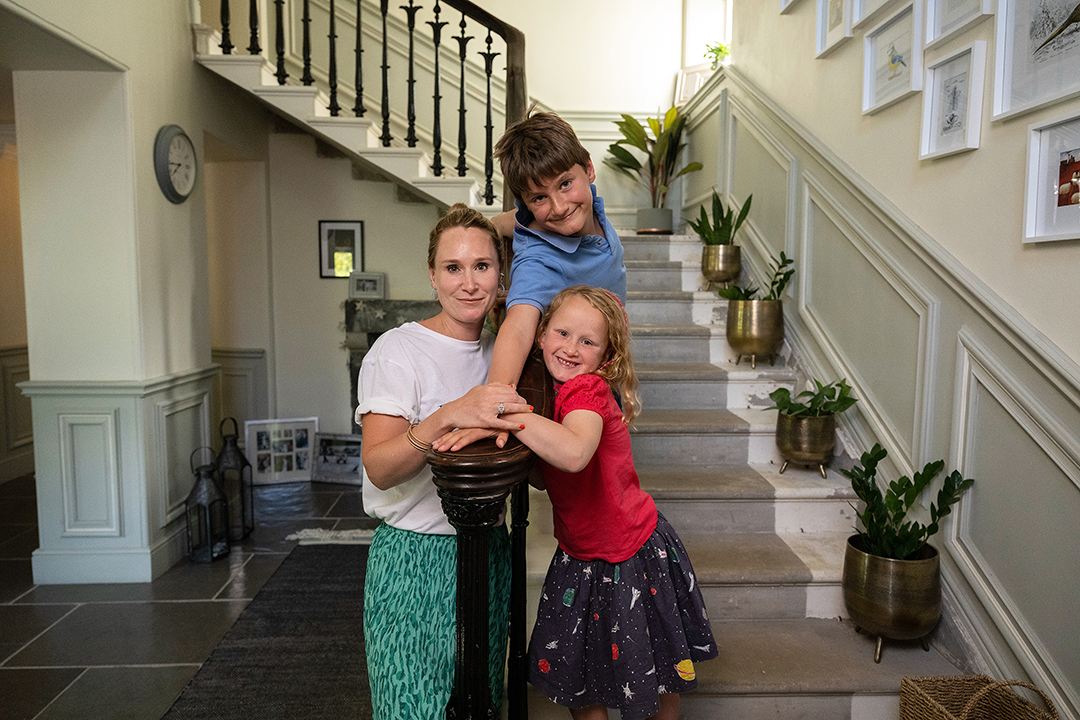 "I wouldn't want my home to be a space where children can't be children, or people feel on edge that they might muck something up. When my friends come over, they'll ring this old Victorian bell we have, it sounds just like a school bell, and they'll come in. I'll come down and my friends will already be in the kitchen having a cup of tea," laughs Megan.
"We spent ages sourcing Victorian tiles, as we didn't want brand new tiles, but as close to the original we could get. And now they're covered in welly marks from my children. One of them kissed the wall, on the lovely paint I chose, and left chocolate lip stains going up the stairs.
"The point," she says. "Is that it feels like a home as much as possible, but it doesn't forget its history. When we applied for Scotland's Home of the Year, it was to mark a period of time for the house and show it off a bit, as it is now."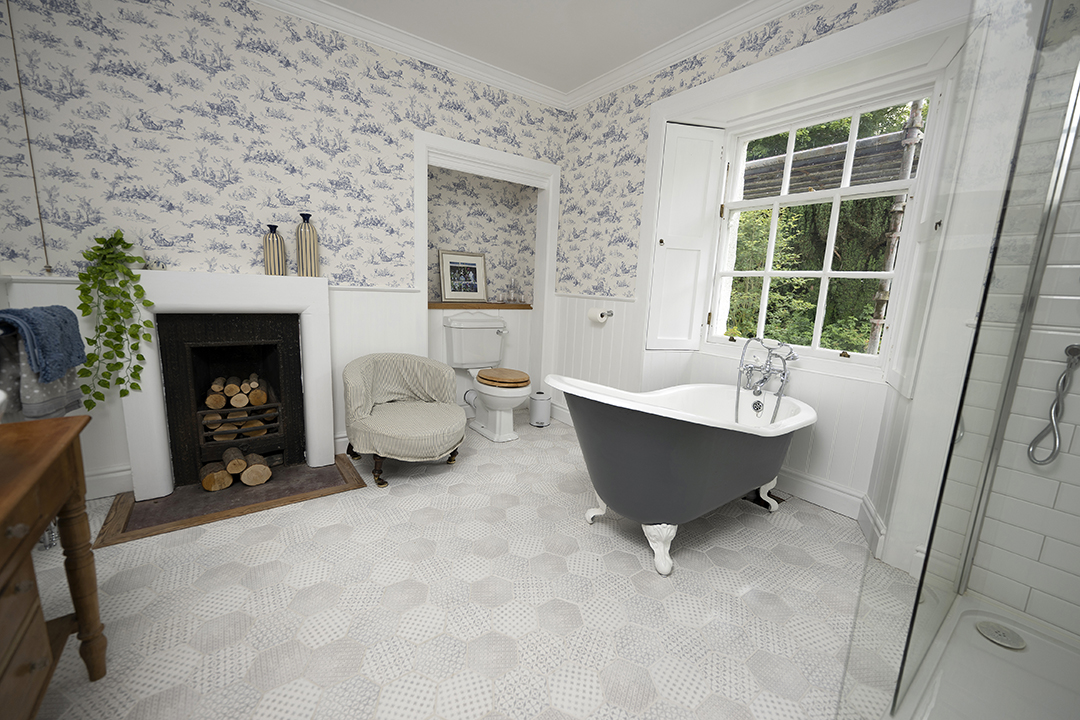 Remarkably, very little in the house has been bought brand-new as Megan and her husband have a passion for upcycling interiors.
"Upcycling comes predominantly from my husband's background of growing up on the Isle of Mull and not having access to everything easily. So, the way he grew up was very much you made use of what you had, and you repurposed things," says Megan. "That's not to say I haven't been baffled by his vision – because I have. Like when he said he was going to turn the water tank into kitchen work surfaces or transform a science bench into part of the kitchen island.
"He came home one day with an old school gym floor in the back of the van and used it as flooring in the playroom. His vision is more optimistic than mine, but credit where credit is due, these things work brilliantly in our house.
"Repurposed is always the first choice – I could count on one hand the items of furniture I've bought brand new for the house. Everything is either antique or from an auction house, or even the skip," she says. 
"Upcycling, though it wasn't called that then, has been something we've been doing for ten years and back then, you could get amazing stuff. It's fantastic that so many people are getting to upcycling – the only downside is that it's now a lot harder to get a bargain!"
We can't wait to see tonight's ep! Tune into Scotland's Home of the Year on BBC One Scotland at 8.30pm for episode 4/7: South.
Let us know what your favourite home was on social media!
Follow us on Instagram and Facebook to join in with the conversation.