Iconic fashion and beauty brand, Chanel, has opened an 'ephemeral' boutique in Edinburgh, its first ever in Scotland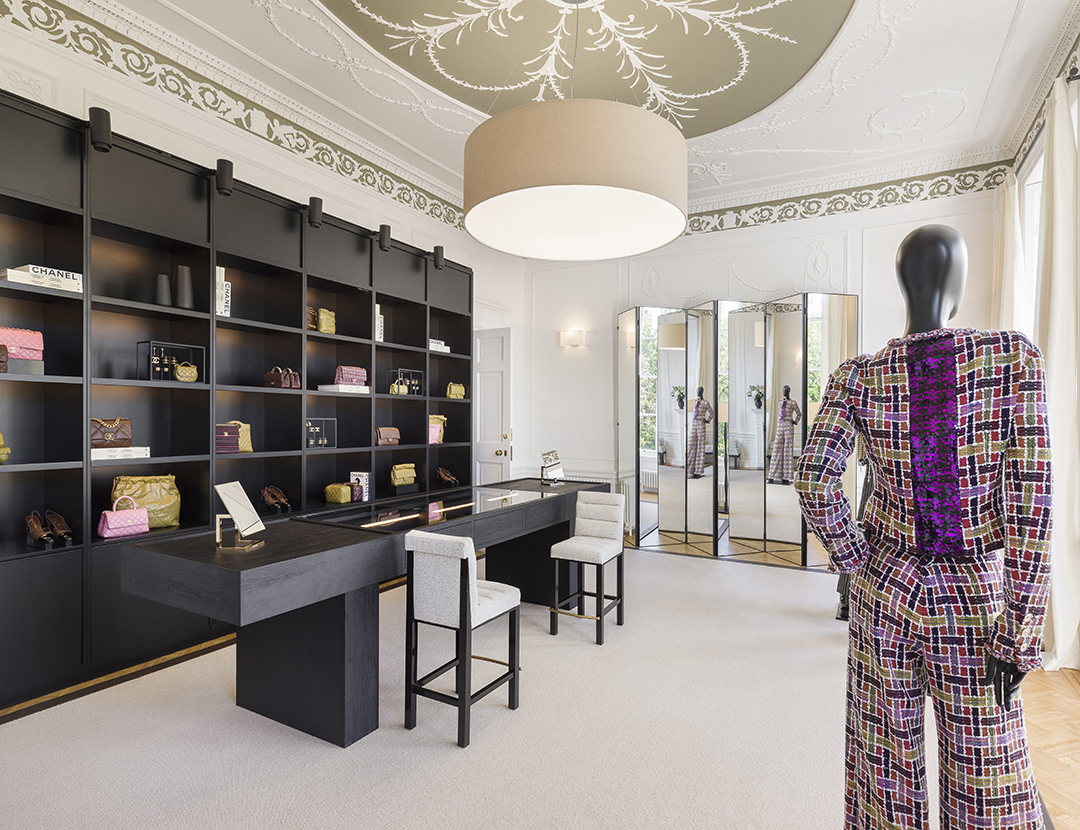 Edinburgh's shopping credentials are continuing to soar with the opening of a new 'ephemeral' boutique by Chanel, the latest in a string of temporary boutiques opened by the iconic fashion house (similar pop-ups have appeared in New York, Bangkok and London). 
Located across three floors in a gorgeous listed building (designed by Robert Adam back in 1791) on Charlotte Square, the pop-up store will showcase the Métiers d'art 2022/23 collection alongside a selection of watches, fine jewellery, fragrance, and beauty. Oh la la.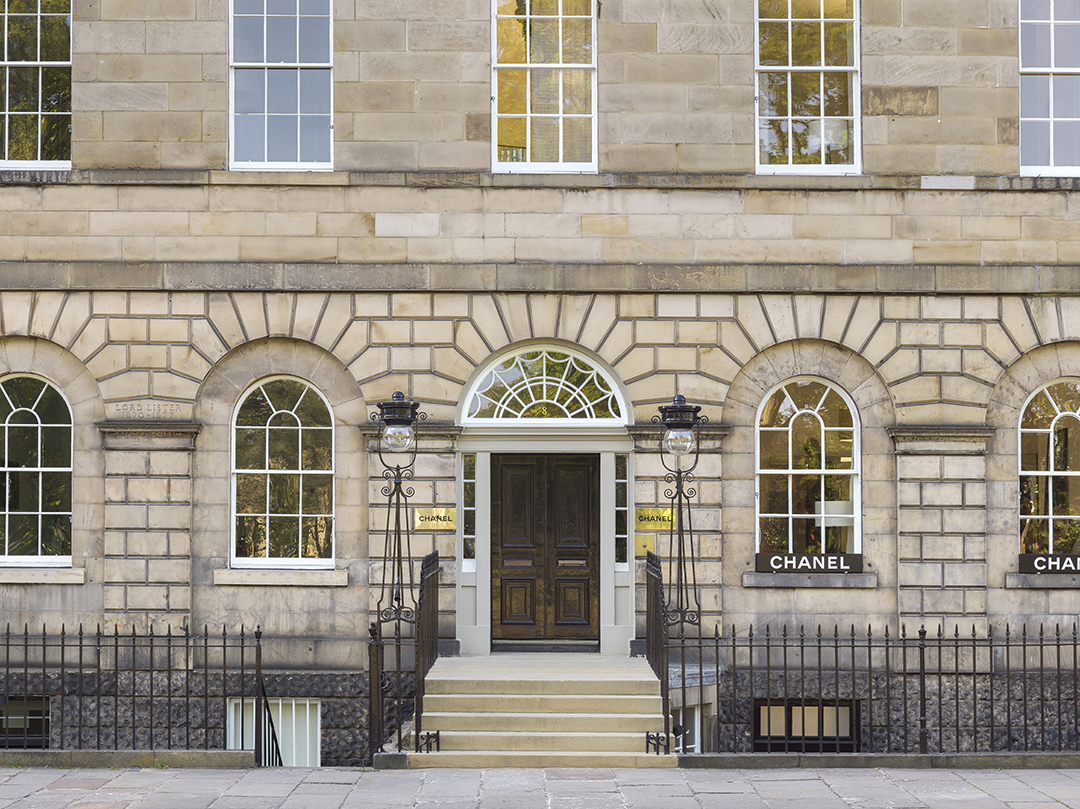 The neo-classical sandstone townhouse on Charlotte Square has generous bay windows, stucco and frescoed ceilings and marble hallways, all of which have been updated to reflect the brand's signature style.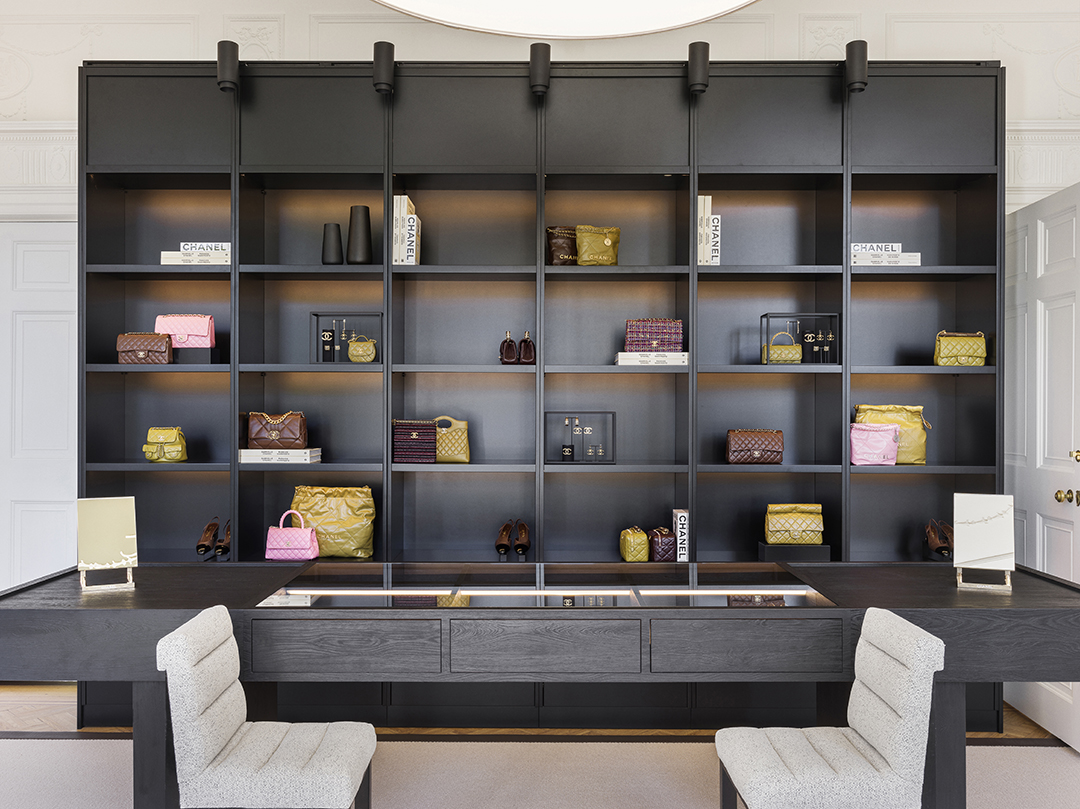 Furnishings include Chanel's signature golden beige materials juxtaposed with furniture upholstered in vibrant pink and green tweed. The light-filled marble hallway is dotted with artwork, gorgeous floral arrangements and antiques, making the space feel intimate and glamorously homely.
A wide staircase leads to the first floor where a delightful, frescoed ceiling dining room has been transformed into a ready-to-wear area. Adjacent rooms house the shoe collection, a fitting room, and a curated collection of accessories.
It's no secret that Coco Chanel felt a connection with the UK. Her decade-long affair with the 2nd Duke of Westminster inspired her to work tweed tailoring into Chanel's coveted collections after admiring the wardrobe of her lover while they spent time together fishing and hunting on his Sutherland estate in the Scottish Highlands.
Tweed still features prominently in Chanel's collections today, highlighting the founder's strong bond with Scotland. Specialist weavers and knitwear makers in the Scottish Borders continue to create exceptional cashmere knitwear and signature tweeds for the brand.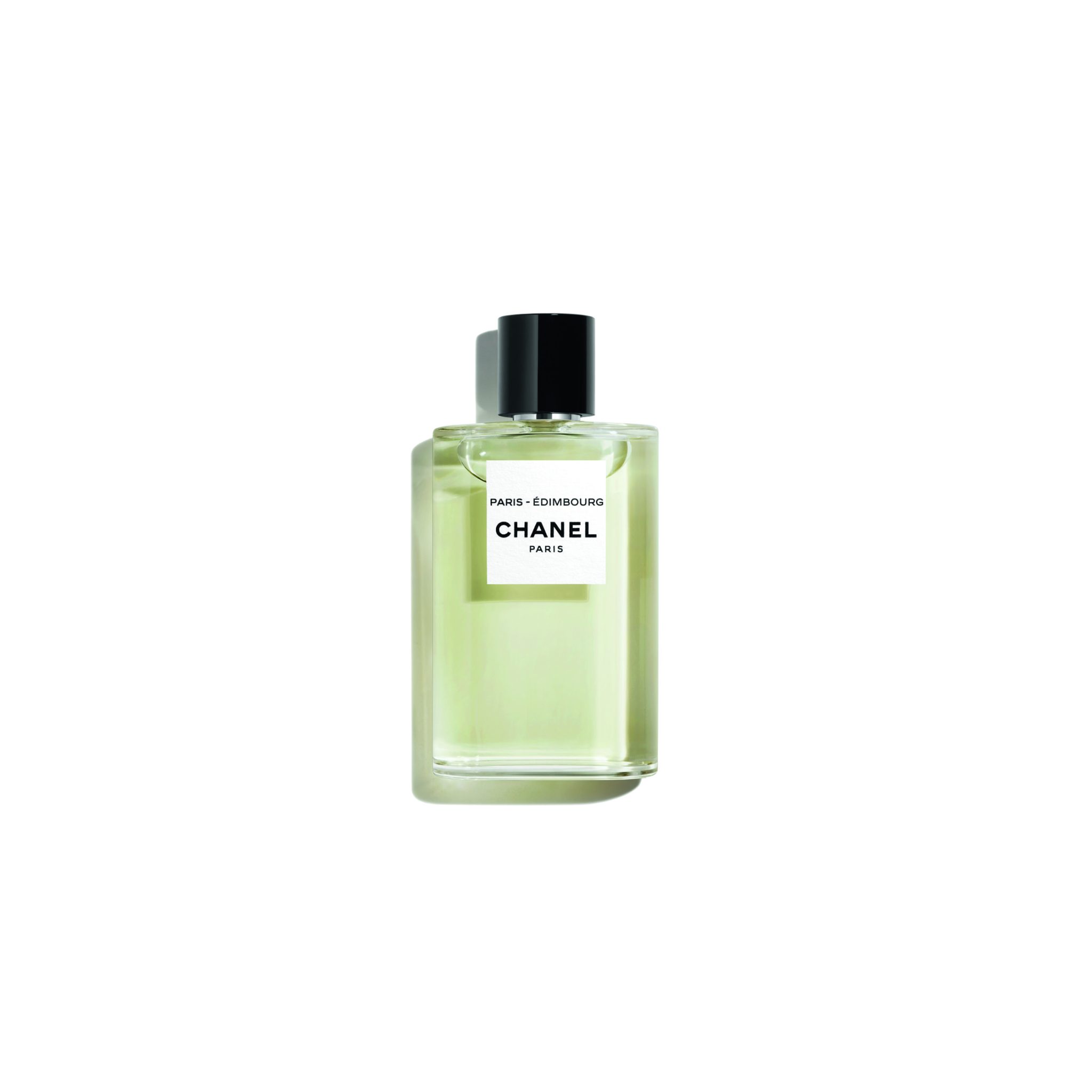 It comes as the Parisian brand launches Les Eaux de CHANEL Paris-Edimbourg, a fragrance inspired by Coco's beloved time in Scotland.
"It could be the fragrance of a tweed jacket borrowed from the men's wardrobe that was such an inspiration to Gabrielle [Coco] Chanel," explains Olivier Polge, who in cooperation with the Chanel Laboratory of Fragrance Creation and Development, created the scent, which combines juniper berry and cypress with cedar and vetiver.
"Like the scent after a stroll through the countryside, it is steeped in the odours of the wild landscape," adds Olivier.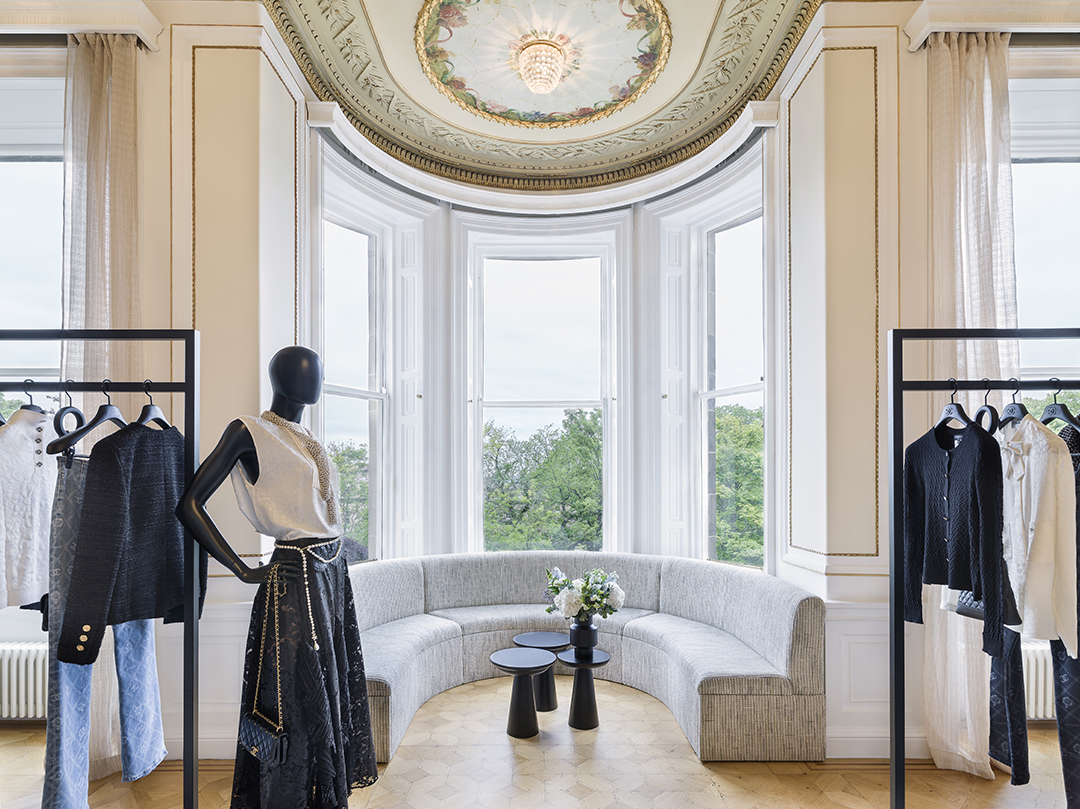 The Chanel ephemeral boutique in Edinburgh is open until 5 August at 8 Charlotte Square, Edinburgh.