Get out of the house this summer and explore one of these incredible Scottish gardens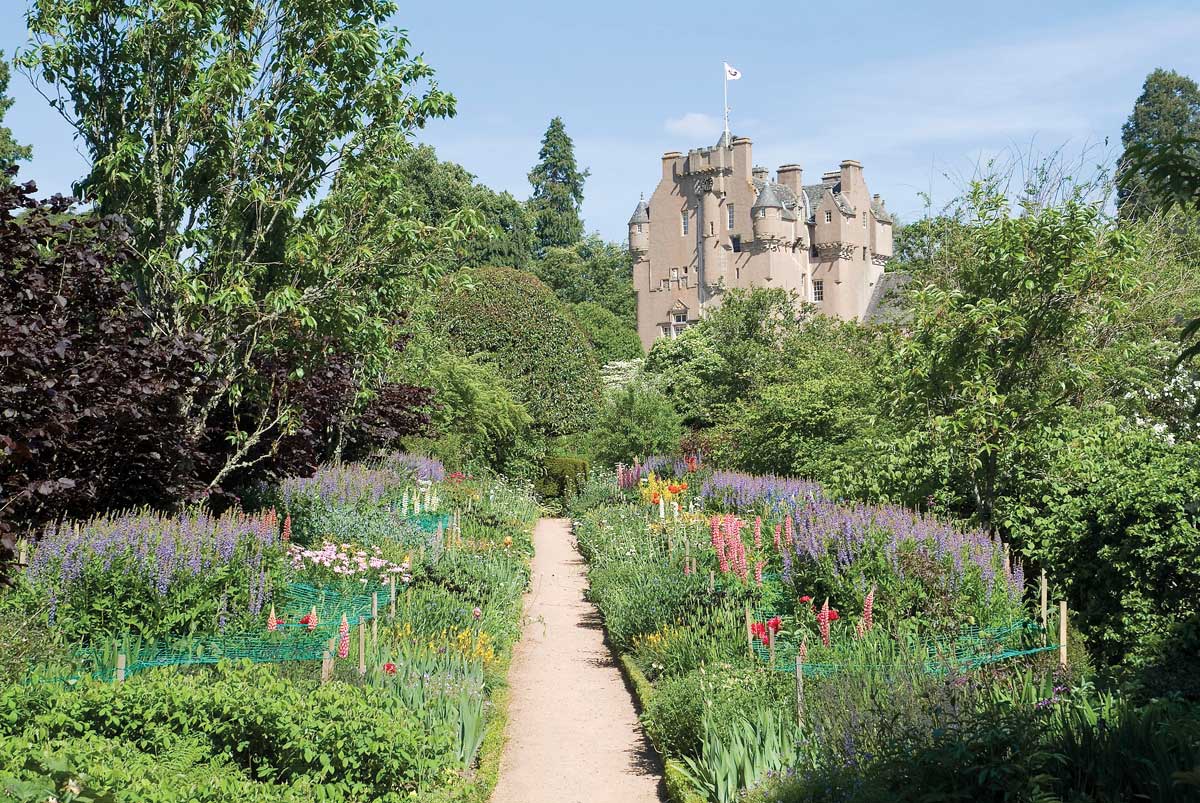 What's on your summer bucket list? Wild swimming? Hiking up a munro or two? For something a little more relaxing, how about a picnic in a magnificent garden? The National Trust for Scotland doesn't just look after castles and stately homes; it maintains some of our loveliest and most historic gardens too. Membership starts at £4.85 a month, and grants you admission to every one.
CRATHES CASTLE, GARDEN & ESTATE
If you've got a whole day to spare in Aberdeenshire, spend it at Crathes. The 16th-century Scottish Baronial castle, which was gifted to the Trust in 1952, is impressively turreted and has remarkable painted ceilings, as well as family portraits of the Burnett family who lived here for over 350 years. Outside, the wildlife-packed walking trails will fulfil your nature quota. The walled garden, complete with ancient yew hedges and sculptural topiary, was initially used to grow vegetables for the kitchen until Major-General Sir James Burnett and his wife Lady Sybil reimagined the space from the 1920s onwards. What now stands is an Arts and Crafts-style space with compartmentalised, ornamental displays. The colourful June border is popular enough to be the subject of several art prints, and there are swathes of colourful cottage garden flowers all summer long.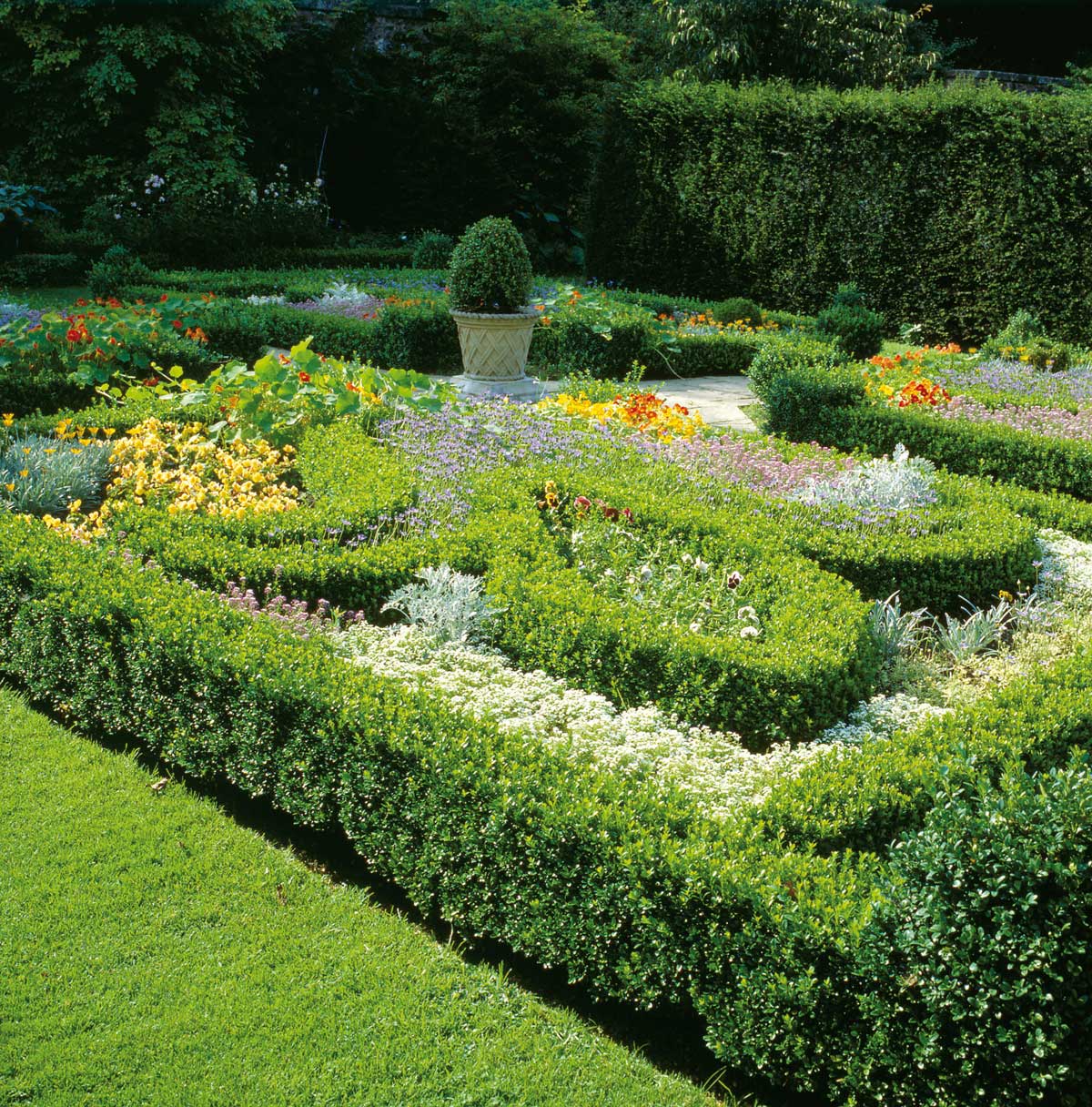 GREENBANK
Glasgow has a wealth of parks and public gardens, but one you may not know about is Greenbank. This hidden gem is tucked away in the Southside suburbs and, like Crathes, has a walled garden. If you're looking for inspiration for your own outside space, it's well worth a visit, having been specifically planted to inspire domestic gardeners. As well as the more organised walled garden, which is separated into 'rooms', there are over six hectares of natural woodland to explore. There's a dog-friendly cafe, and a beguiling sculpture, Foam, by Pilkington Jackson perches in the centre of a pond. Greenbank also hosts a number of events throughout the year, such as outdoor theatre (Sense and Sensibility is on 29 July) and music performances (catch ABBA tribute band Chapterhouse on 9 August).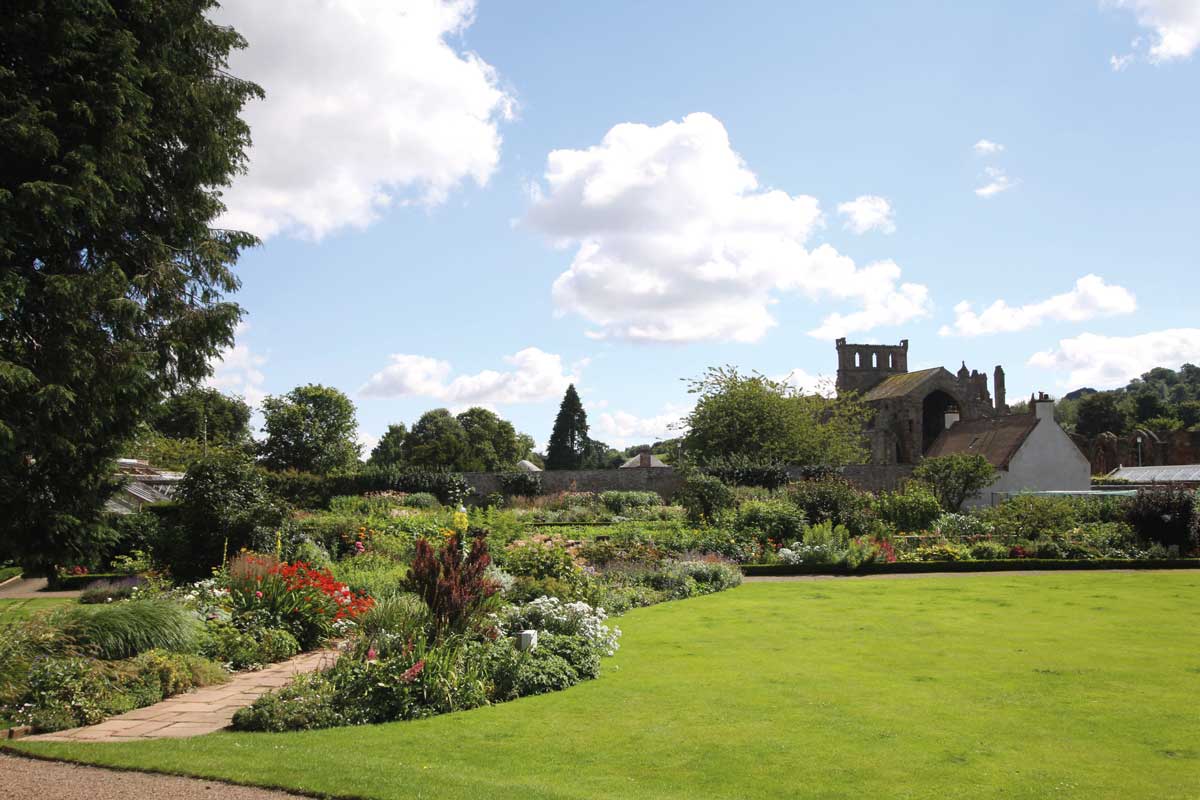 HARMONY GARDEN
Down in Melrose, Harmony Garden should be on your hit list. It's a treat for the senses, with stretches of manicured lawn giving way to scented borders and a cheerful planting scheme including bucketloads of rhododendrons. After being covered in crocuses, narcissi and fritillaries in spring, the south lawn hosts the Borders Book Festival every June. The vegetable beds are still very much in operation, with visitors able to purchase fruit and fresh produce at the entrance gate. The garden also offers excellent views of nearby Melrose Abbey. In the middle of it all is a Georgian manor house which can be booked for a short break, should you fancy indulging your period-drama fantasies.
Harmony Garden is on the smaller side, so combine your visit there with one to the neighbouring Priorwood Garden. It boasts an area dedicated to dried flowers and has a verdant orchard where historical apple varieties are cultivated alongside other fruit trees.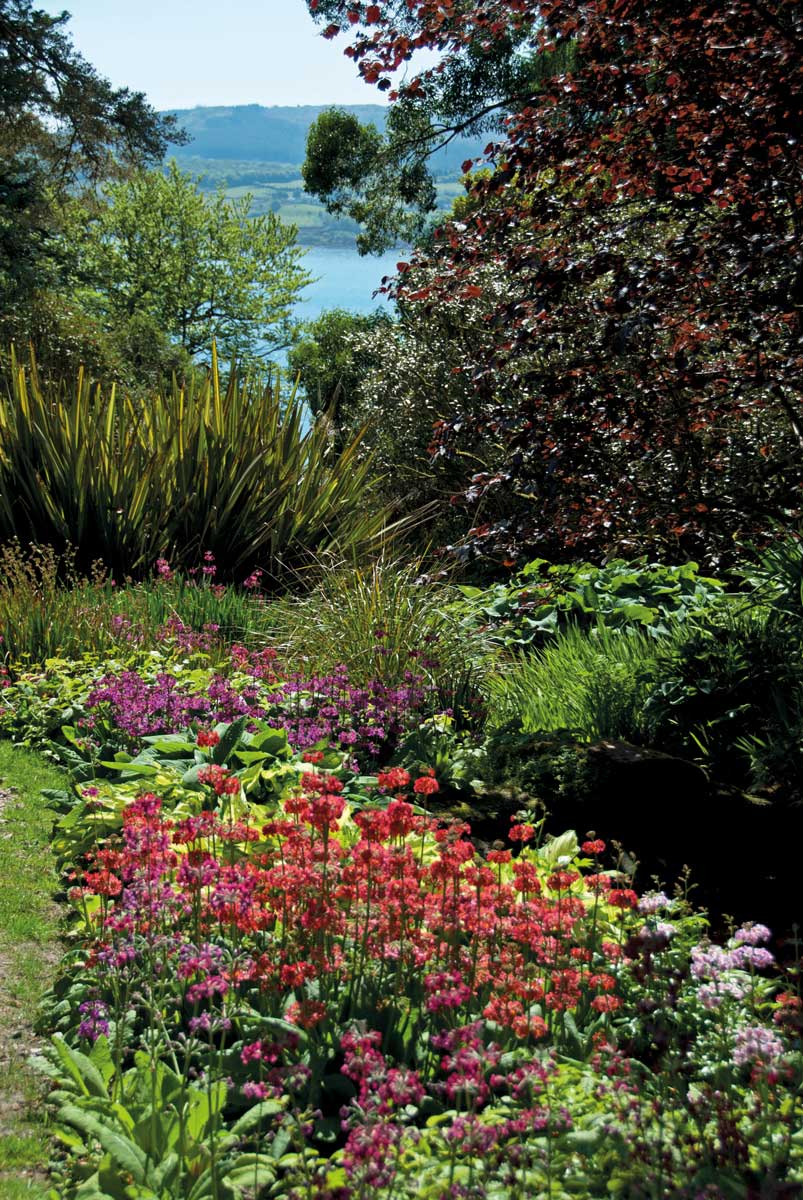 BRODICK CASTLE, GARDEN & COUNTRY PARK
The Isle of Arran is always a rewarding place to visit. It offers so much – whisky and fresh seafood, sandy bays and a rugged coastline, hikes over challenging hills, mystical prehistoric sites and lots of scope for adventure. And that's without mentioning the wonderful Brodick Castle and its sublime gardens.
This is an estate that needs at least a day to explore properly. The castle has a colourful history, sitting at the centre of many turbulent moments in history and swapping hands a multitude of times. A 1977 restoration unearthed a hidden room, and at least three ghosts allegedly roam the halls. There's a display of priceless silver, mounted stag heads, and plenty more secrets to discover.
After a tour of the castle, wander through Brodick's formal gardens on one of the many trails, where you'll come across nooks of peace in the form of waterfalls and bathing ponds. Excellent growing conditions (mild winters and high rainfall) allow a wide variety of exotic planting to thrive. Look out for Himalayan blue poppies, borders brimming with Melianthus major (South African honey flowers), rare rhododendrons and deep purple salvias. Oh, and there's even the Isle Be Wild adventure play park for the kids to blow off steam if they're not as interested in identifying flora and fauna.
Once you've seen the vibrant blooms, ice house, Bavarian summer house and fairy-spotting woodland routes, reward yourself with a seat and soak up the panoramic sea views. Glorious.
BEST OF THE REST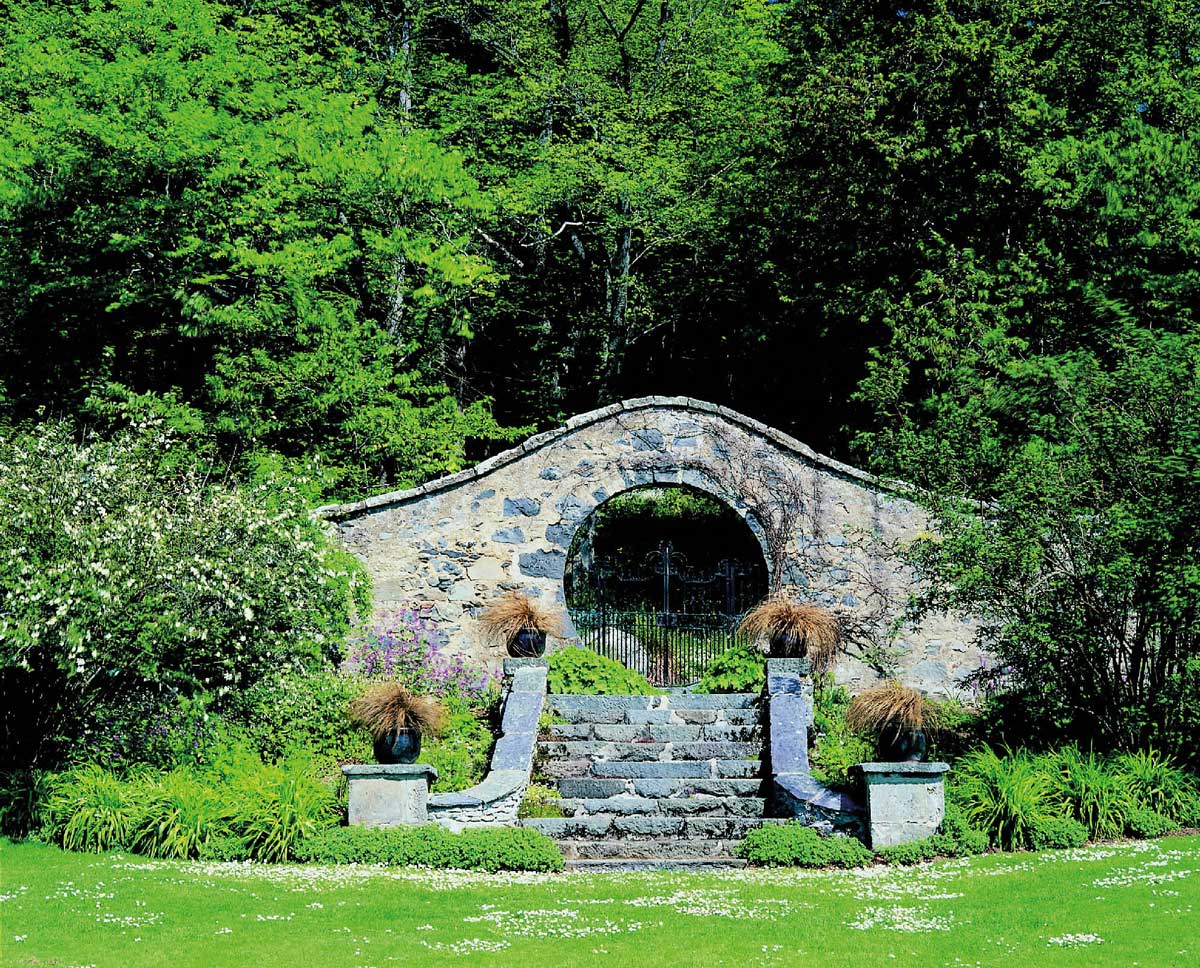 LEITH HALL GARDEN – A Chinese Moon Gate makes for a great photo op and there's a restored rock garden to explore along with woodland walks, an orchard and a vegetable garden. Plus, at 186m above sea level, there are some impressive views of the Aberdeenshire hills.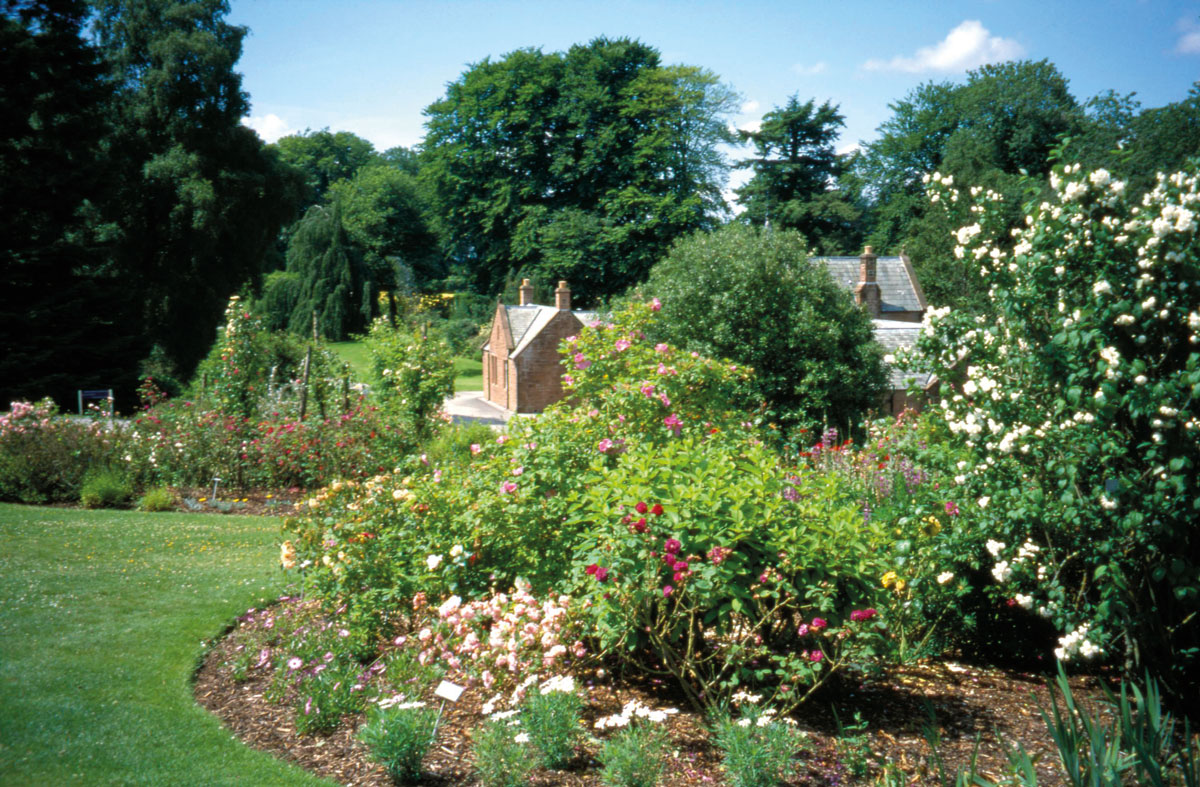 THREAVE GARDEN – This is the only Scottish garden dedicated to training up horticulturists and is home to Scotland's first bat reserve. As can be expected from a garden full of horticultural enthusiasts, there's a fantastic range of plants and garden styles. You can also expect to see bats, pink-footed geese, and red kites.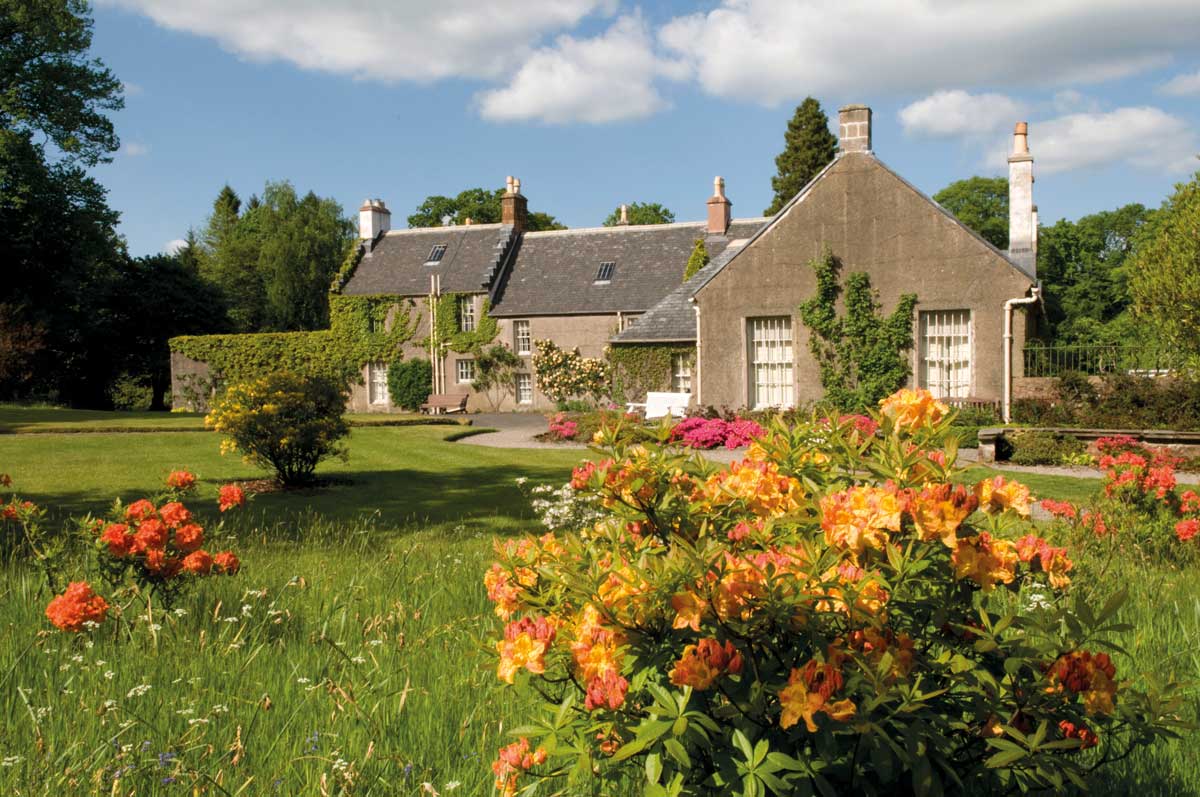 GEILSTON GARDEN – This walled garden is more than 200 years old. It's near Cardross, on the banks of the Clyde, and is worth a visit if you're passing through Argyll and Bute or are daytripping from Glasgow. Star of the show is a Wellingtonia tree in the middle of the lawn, towering more than 100ft high.
Prefer garden centres to gardens? Here are some of the best in Scotland